The Punisher's Creator Was A Conscientious Objector, Against His Use By Soldiers
Gerry Conway created the character The Punisher for Spider-Man comics. The character was a veteran of the Vietnam War, he was suffering post traumatic stress issues, and turned them into a war against criminal elements, killing them on the streets. Meant as a one-off, the character drew dramatically in popularity, span off his own comic books and movies. But the fact that the Punisher was meant to be the bad guy, albeit one with a moral core, seems to have bypassed most people. Of late, especially given the focus by the movie American Sniper, the Punisher has become a symbol for soldiers in action, especially in Iraq and Afghanistan.
[youtube]https://www.youtube.com/watch?v=fCpgFM3GwjY[/youtube]
Talking to Time Magazine, Gerry Conway expresses his frustration at this turn of events saying,
"I was an anti-war person. I argued against it and certainly wrote against it," says Conway who was 21-years-old when he invented the character. At the time he filed for conscious objector status before being excused from the draft for the Vietnam War on medical grounds. "We'd probably be considered the weak-kneed hippies they'd want to punch out."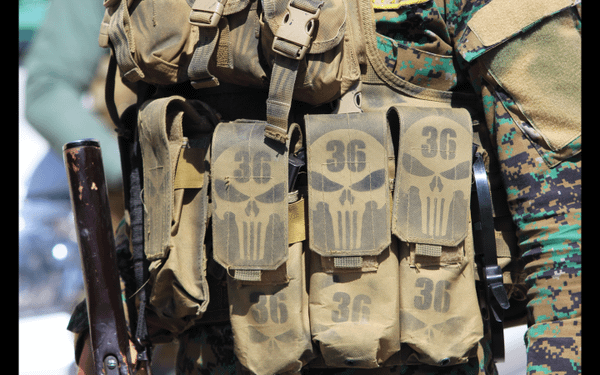 Conway states unambigiously,
"In my mind he's not a good guy… Here's a guy that never questions himself. He never asks, 'am I doing the right thing?' I think there is something really attractive about that to people." Creators may be able to control their art – but never how it is interpreted.