In the last issue, Batman #59, Batman took a swing at Commissioner Gordon as he tried to stop Batman from beating Bane to a pulp.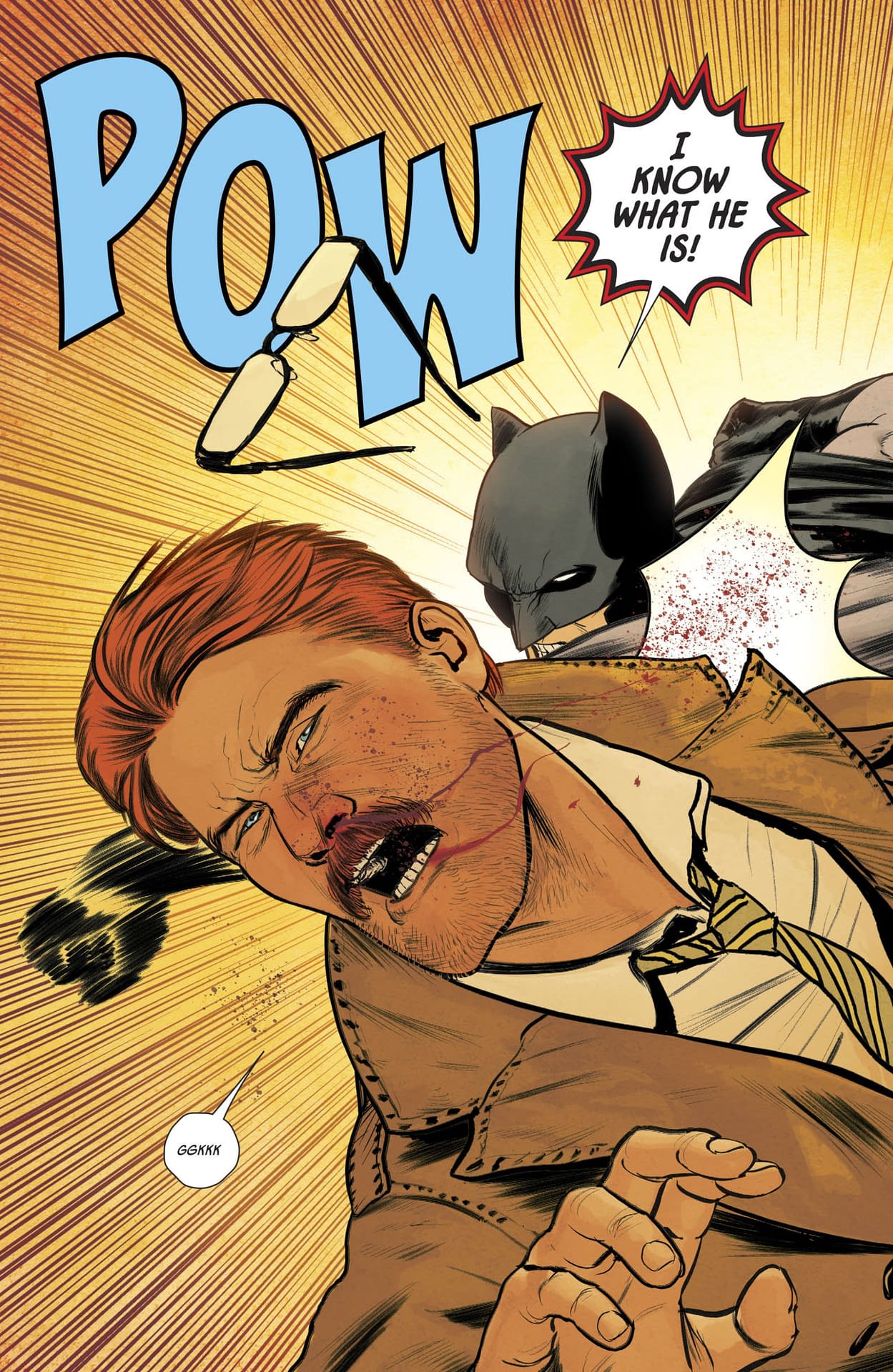 Bruce believes that Bane is responsible for the KGBeast assassinating Nightwing and we have certainly been given all the evidence to back that up. Though, of course, Tom King and Lee Weeks already gave us a case where all the evidence led in one direction but the reality was very different – and, in hindsight, Batman knew it.
But Bruce hasn't learnt, and after beating up Bane, smacking down Gordon and now taking it out across the rooftops of Gotham, Jim Gordon has had enough. Superheroes are a superstitious and cowardly lot, and he shall become a bat.

Or at least pick up a bat. And take down the biggest symbol of Batman-and-police cooperation there is.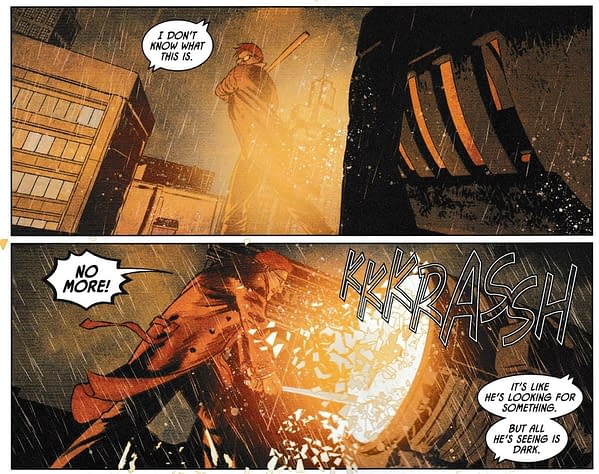 Smashing the Bat Signal. To be fair, the police department having a signal on the roof to project into the sky (relying on cloud cover that may not be there) to call a vigilante to help them out, has never been the best indication of a professional and public-serving legal administration. If only for the electricity bill.
And as of today, it is no more… and at Jim Gordon's hand no less.
BATMAN #60
(W) Tom King (A/CA) Mikel Janin (AND JORGE FORNES)
Batman takes on a new partner, and it's…the Penguin? After rejecting Bane's crime-boss co-op, Cobblepot finds himself in the crosshairs of some very teed-off villains. The feathered felon turns to his old foe to snitch on Bane's scheme, but has to prove his intentions to avoid a Bat-beatdown. Along the way, this Gotham odd couple begins to bond-could there be a new bird joining the Bat-Family? Not if Bane has anything to say about it…In Shops: Dec 05, 2018 SRP: $3.99
Enjoyed this article? Share it!