Todd McFarlane Yelled at Robert Kirkman About Cancelling The Walking Dead and Sees Spawn Going to #600
One of the last panels held at San Diego Comic-Con 2019 saw Todd McFarlane once again taking the stage to discuss his upcoming history-making comic, and its follow-up, the three hundredth and three hundredth and first issues of his creator-owned series, Spawn.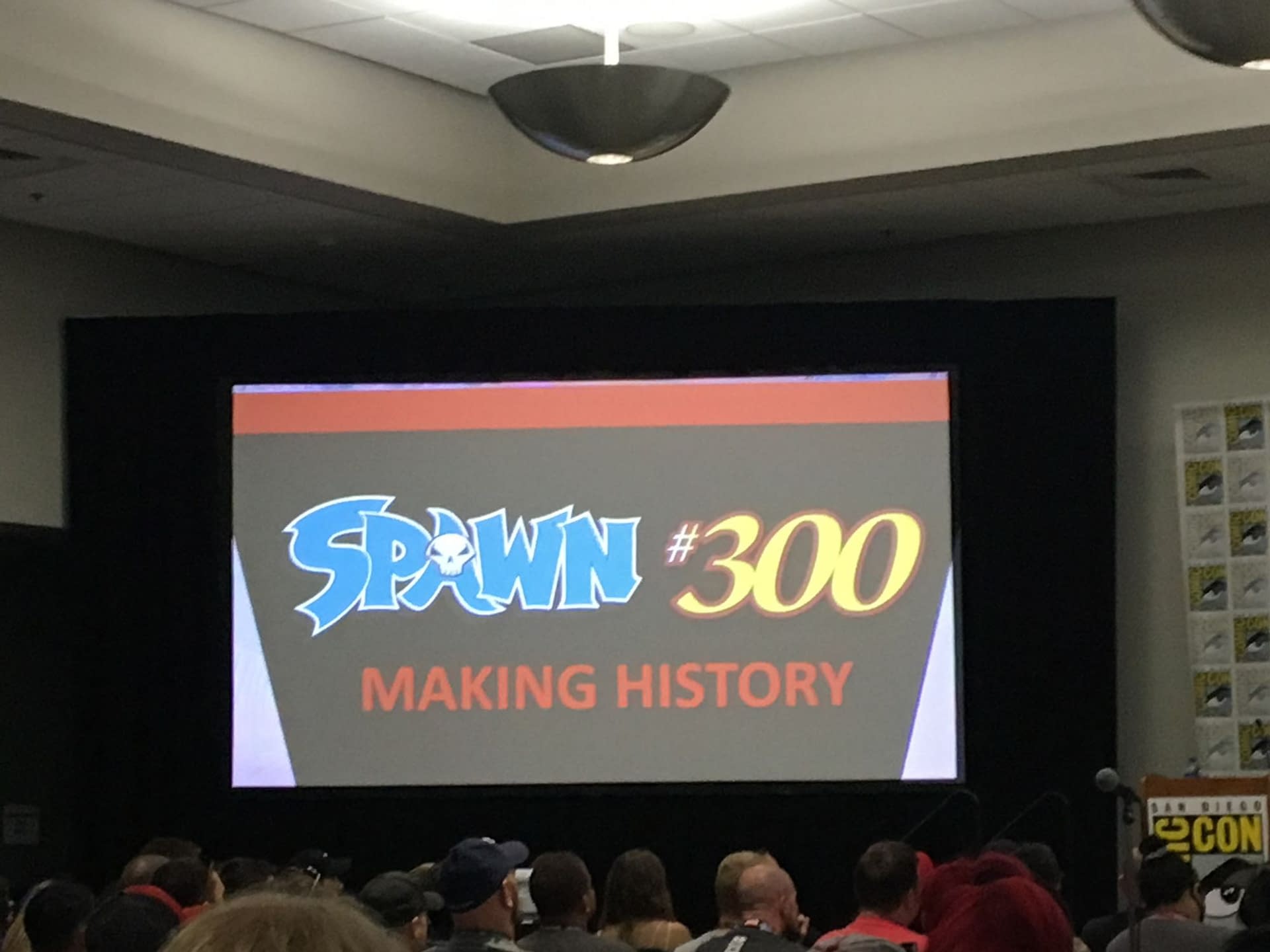 As he did at another of his panels this weekend McFarlane chooses two volunteers from the audience to help ink a page of original Spawn #300 art while he conducts the panel. He makes a point of saying that the names of today's inkers will appear in the back of the record setting issue, ensuring they are properly credited for their work.
McFarlane tells those in attendance that he created the character of Spawn when he was 16 and that he still has the 40-page original story in his possession. The character was originally going to be called Hellspawn but at the time he thought that he would not be able to get away with putting the word 'hell' onto the cover of a comic so he shortened it to Spawn.
McFarlane says that it never occurred to him to give Spawn away when he was working for Marvel or DC. He always kept Spawn in his portfolio so that he could continue to own it. McFarlane adds that "they got Venom and all the others but were never offered this one."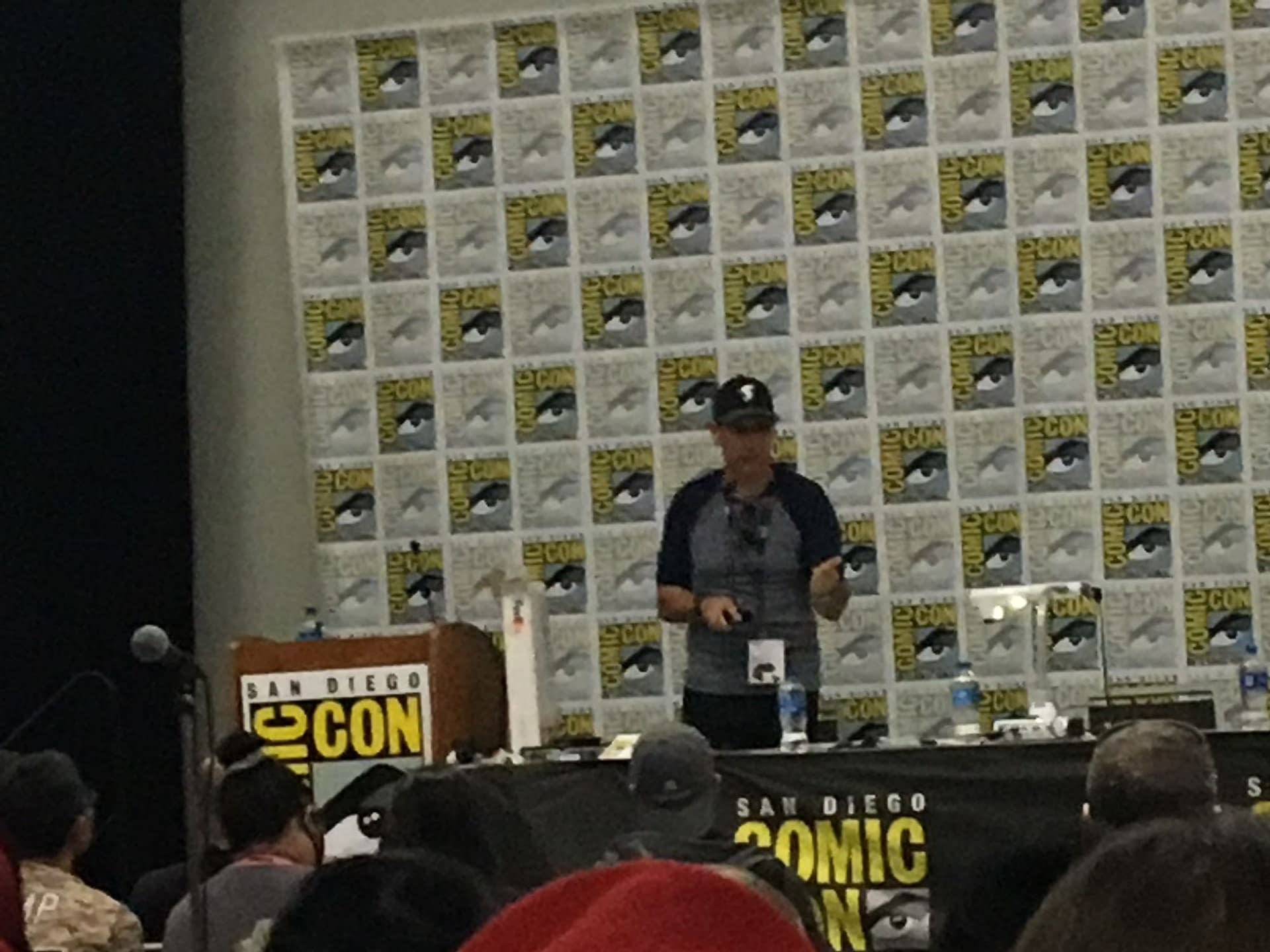 McFarlane has no intention of stopping after #301 and claims that he can see his way to #600, easily and without a doubt. He wants the property to outlive him and thinks of the Spawn book as his child. "Will I quit like Robert Kirkman? No. I already yelled at him for that."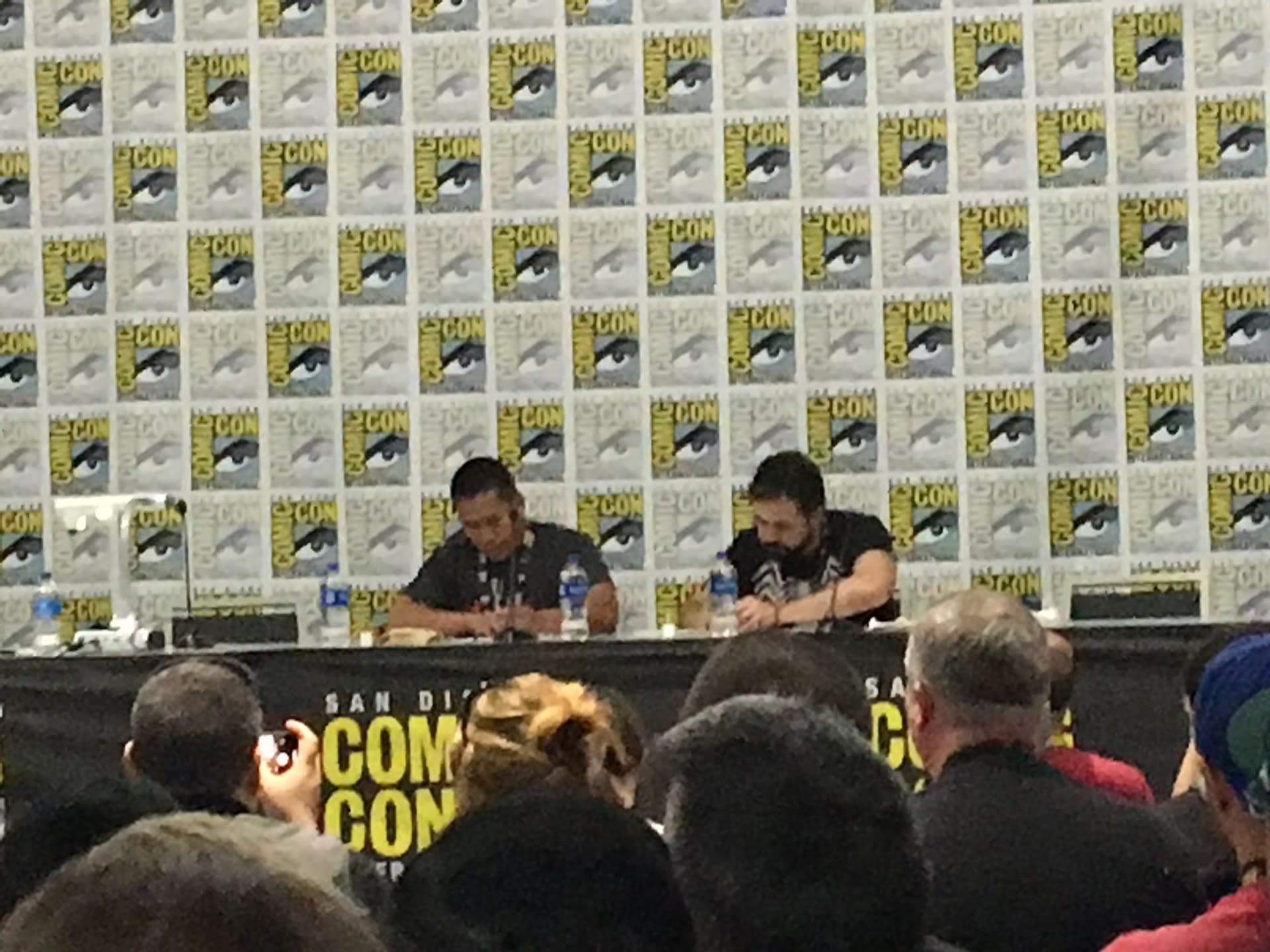 With #301, Spawn will become the longest running creator owned comic of all time. The current record holder is Cerebus which reached three hundred issues. McFarlane is quick to add that the title character of that book appeared in Spawn #10 back when he was just beginning this journey and that he is proud of the crossover as a way of connecting the two works.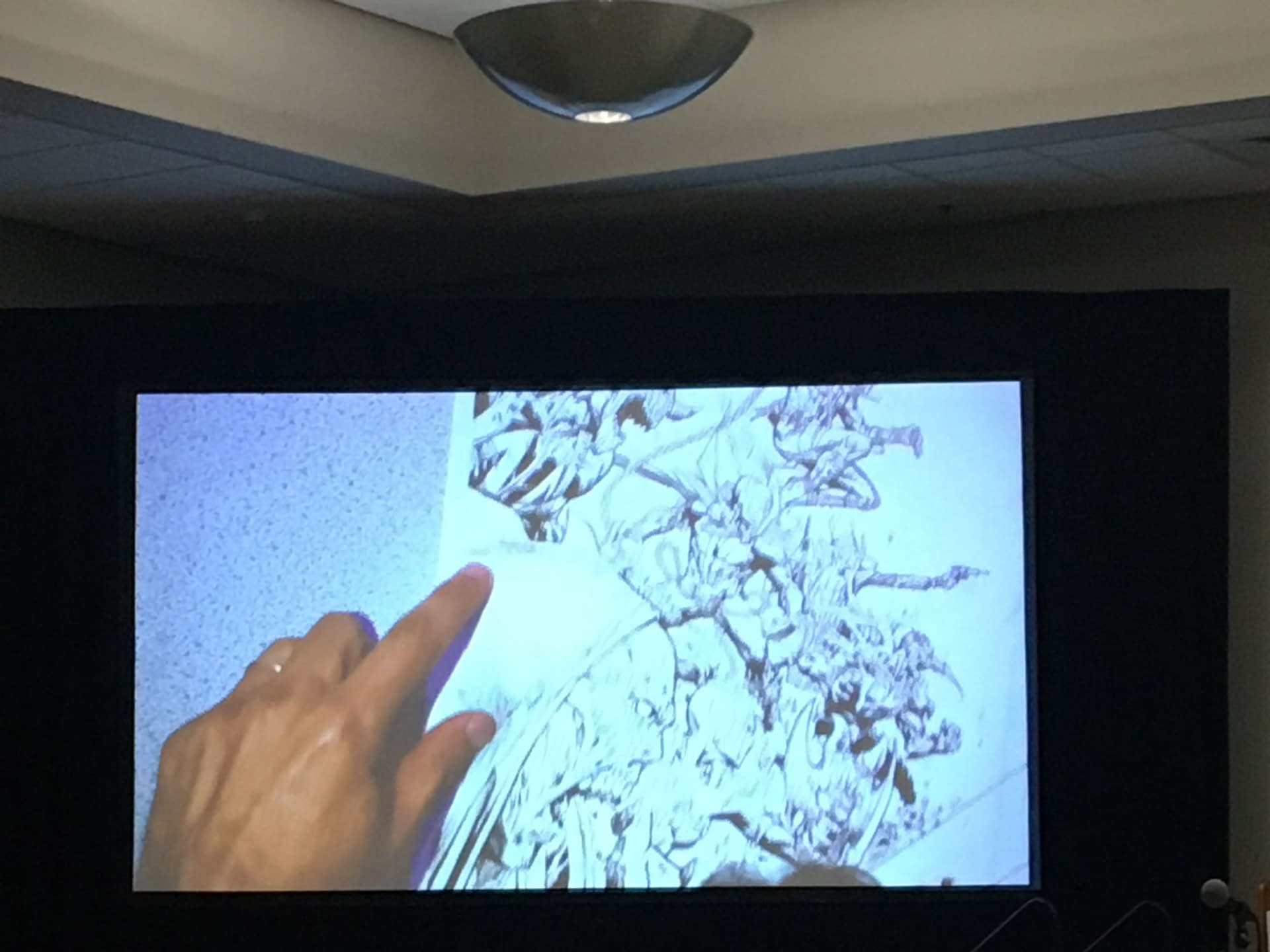 McFarlane says that while deciding on the creative team for Spawn #300 he was adamant that those creators who contribute a cover must also do interior pages. "This is not Detective #1000, this is not 70 covers." The landmark issue will not only feature work by the ongoing title's regular creative team but will have help from other creators, a murderers' of classic creators. According to McFarlane this will include "some guy named Todd… who will do most of #301 too." He will be joined on #301 by Greg Capullo.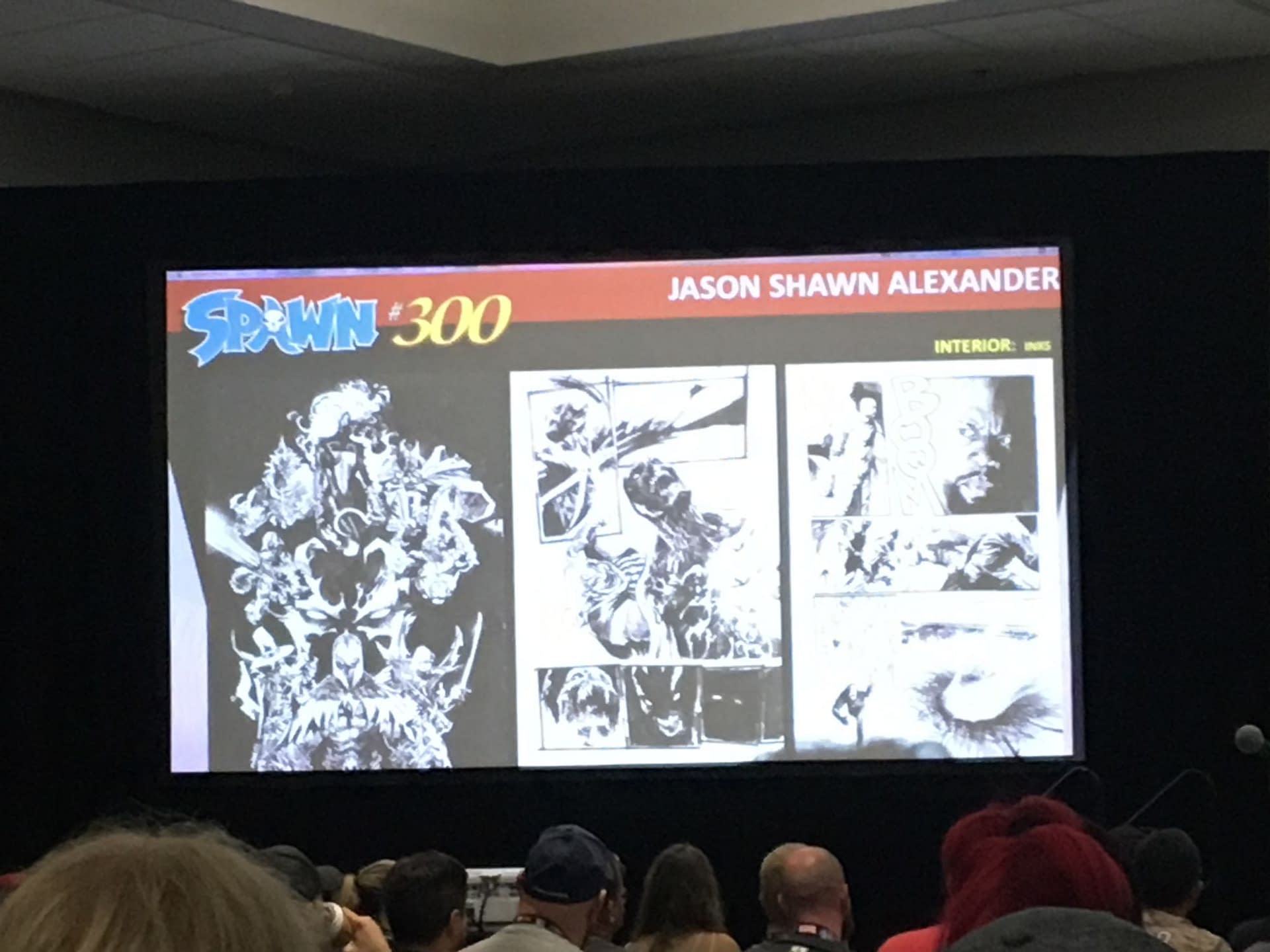 Capullo, a legendary Spawn artist who is currently working on titles at DC, will handle the majority of the primary story that will be in #300, 30 pages in all. Since his story includes the cliffhanger ending of #300, Capullo insisted he work on #301 as well.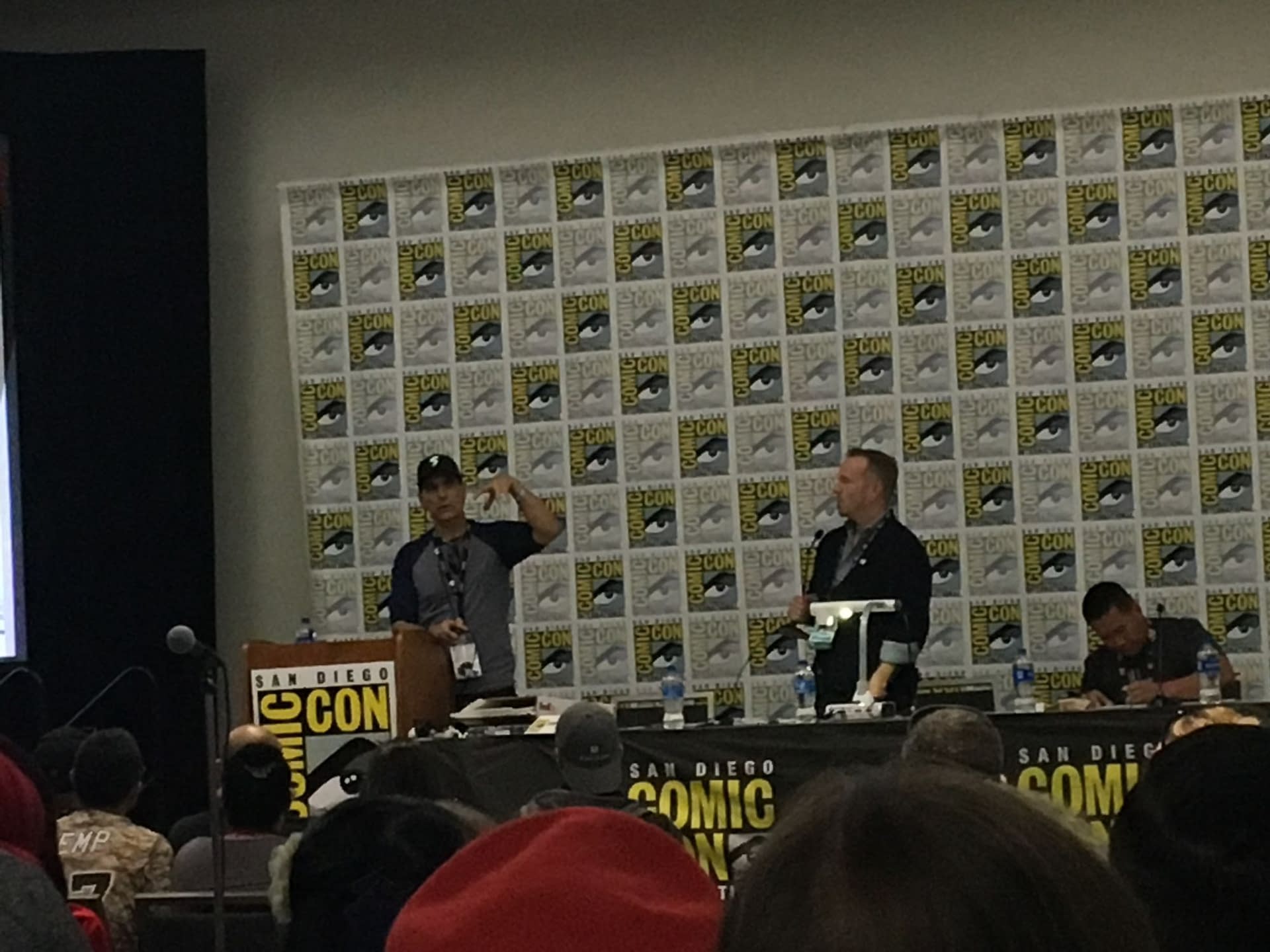 McFarlane teases that #300 will lead into what he is referring to as "the Spawnverse," a new concept for the title with a multiverse/alternate reality feel. A page of art, with pencils by Jerome Opeña (X-Force, Fear Agent), appears shows at a variety of different versions of Spawn, but this is not acknowledged by McFarlane.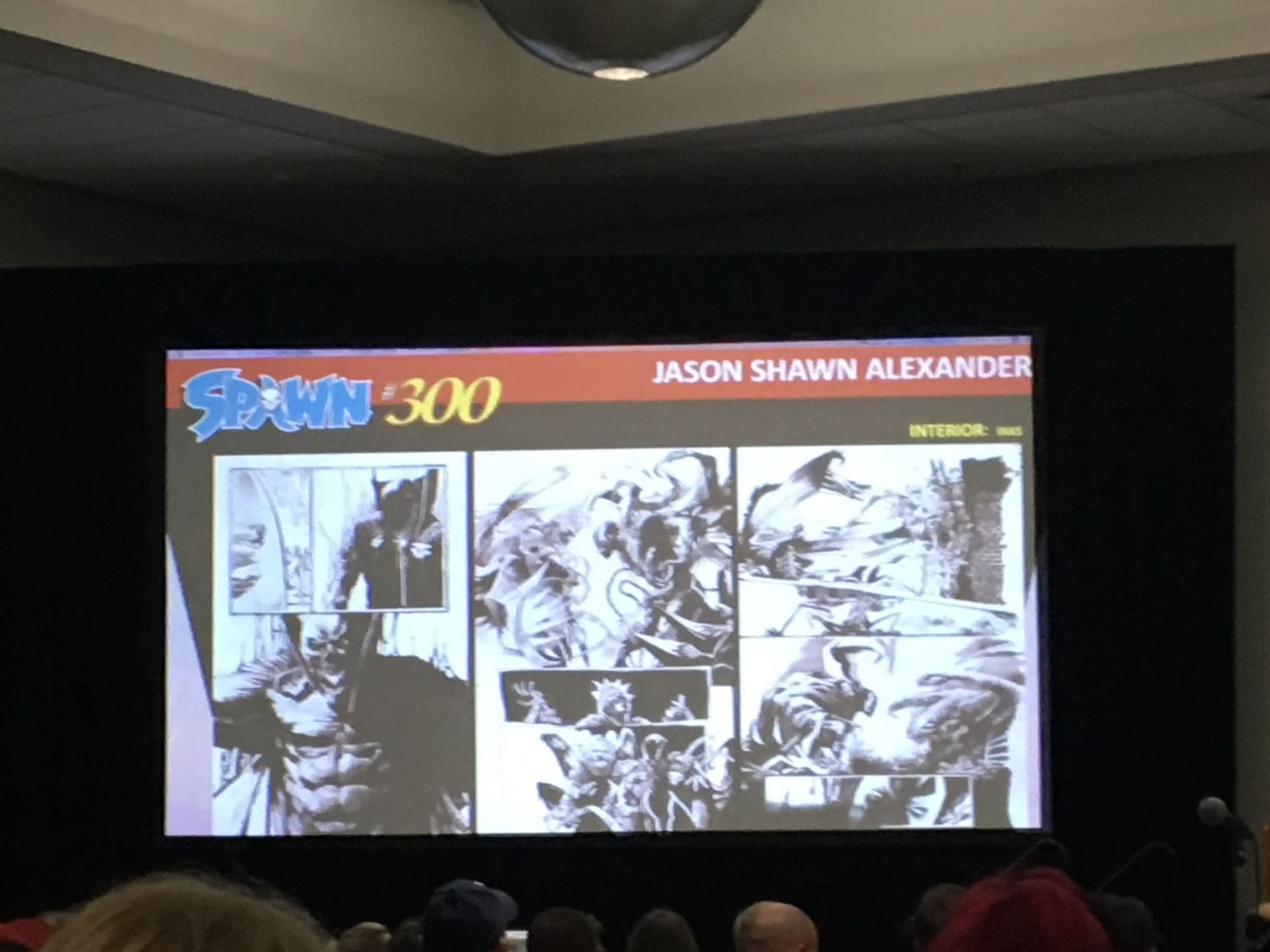 If fans are looking for a jumping-on point, issue #296 will feature an overview of the first #295 issues and the story will build through #300.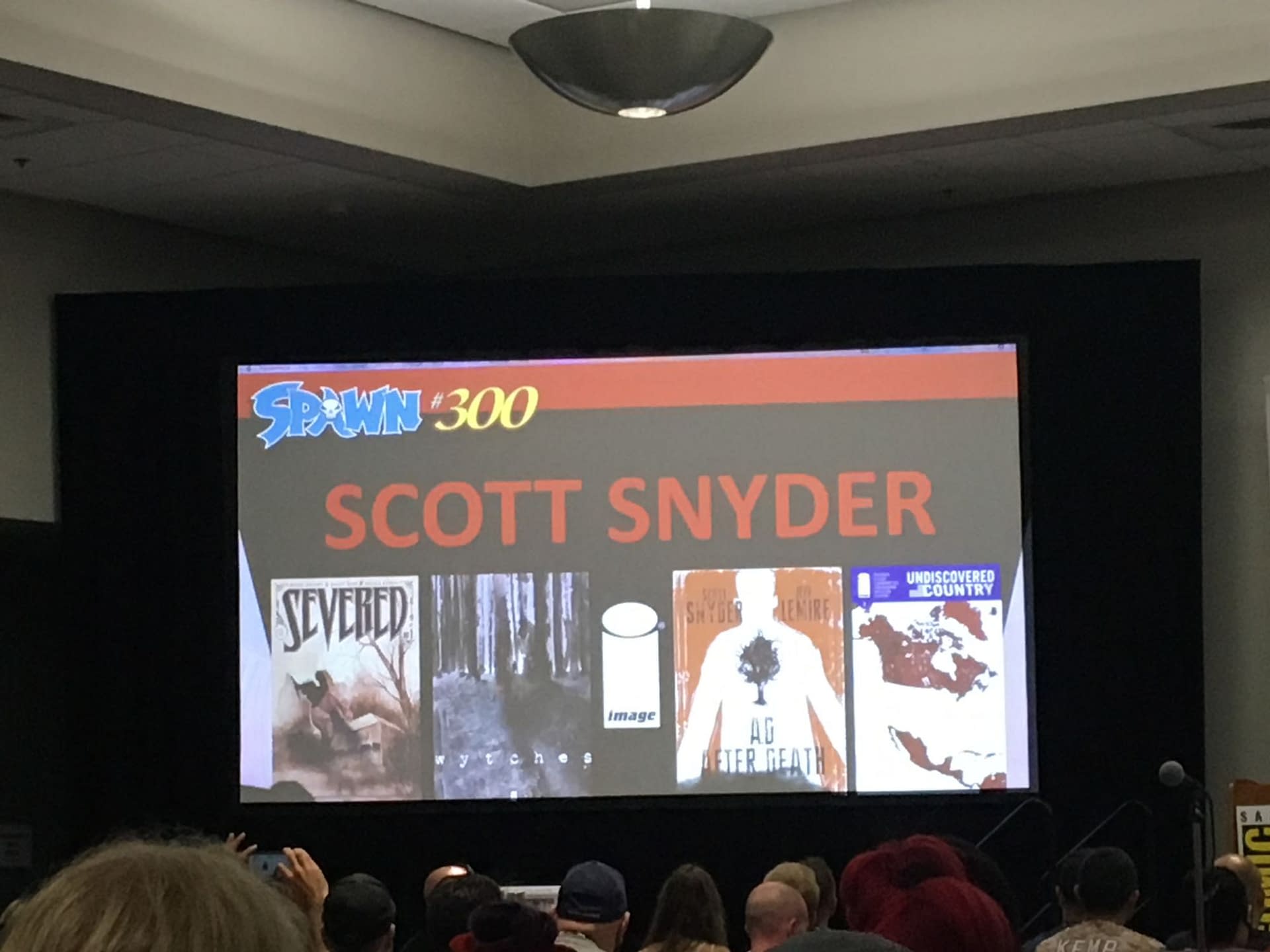 Jason Shawn Alexander is the current artist on Spawn. McFarlane credits him with revitalizing the book as not only have sales gone up during Alexander's tenure but McFarlane believes that he is helping the character become more relevant again. When Alexander came on to the title McFarlane says that he had to break him of doing superhero art.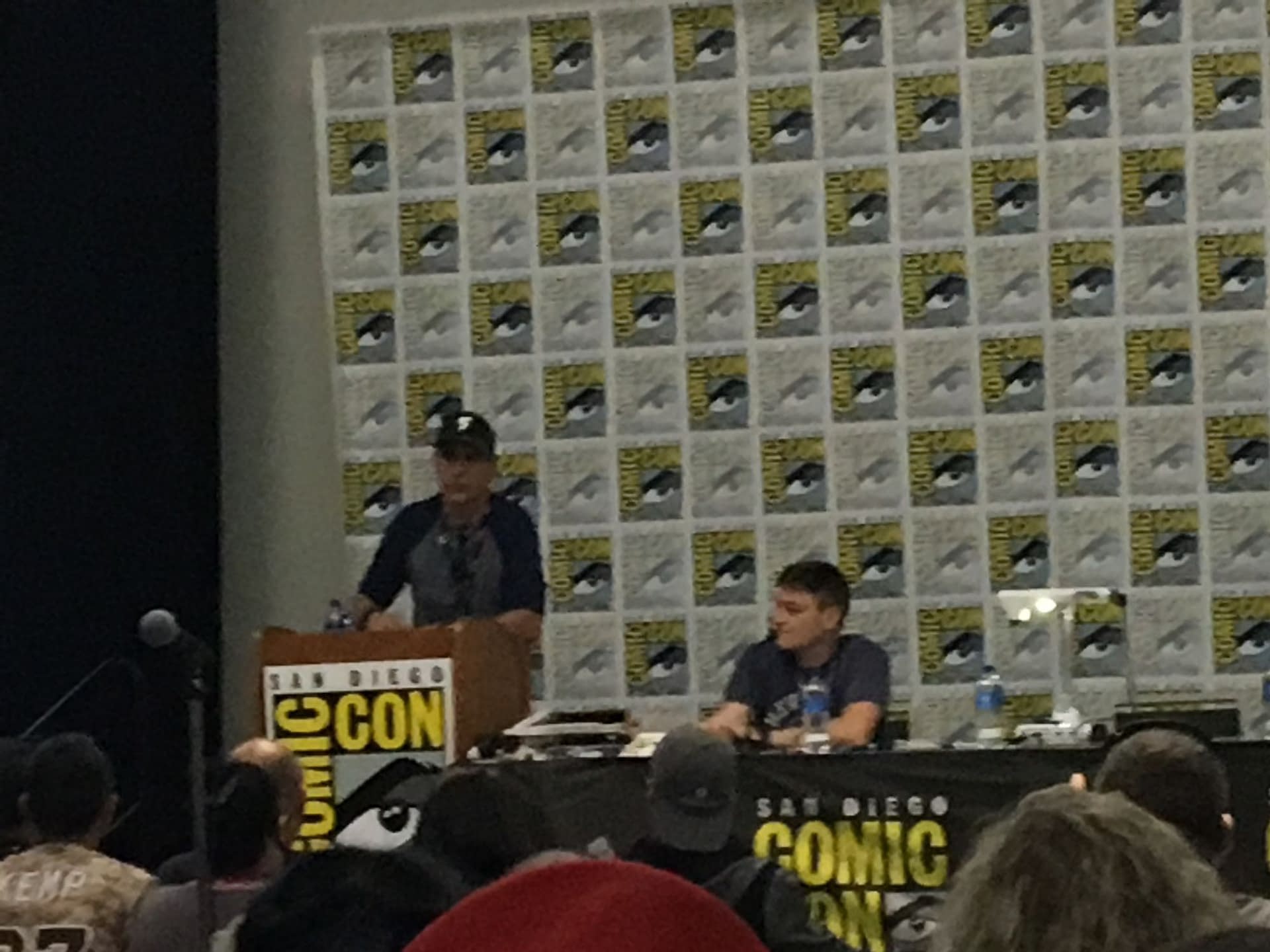 McFarlane reminds the audience that Spawn has been moving away from being a superhero for a long time. Alexander adds that when he came on to the book "I just wanted to be McFarlane" but for McFarlane is about something else. "I don't want Todd-light. I could do that. I hired you because I want your stuff." McFarlane's mandate to Alexander was that he wanted Spawn to "stand there and scare the crap out of you even if there are no word balloons on the page… Spawn should be a monster."
Alexander uses live models for all of his characters and has been in the business for 22 years. He said that "Spawn is an abstract character, there are no rules. You can draw different things and it all looks right."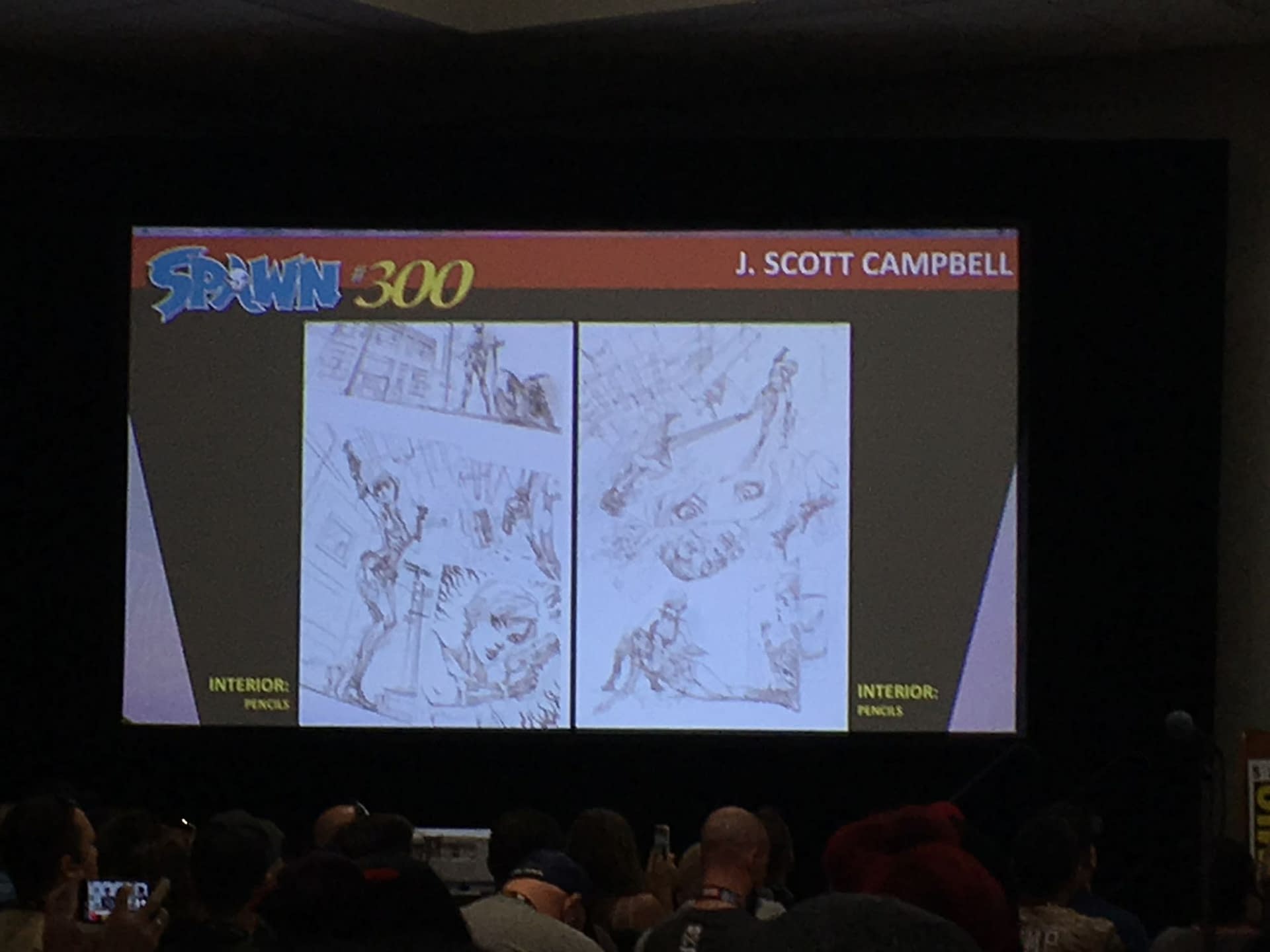 McFarlane adds that "sometimes doing a monthly book is not fun. That's the key to understanding, to doing this job. It can be a grind." He says that at one point Alexander was working on all 20 pages of a single issue at once which created problems for his colorist and letterer. After this McFarlane imparted his set of rules. "A page a day Monday through Friday, rest on the weekends. 20 pages per month. A cover on one weekend, if that is your thing. If it takes 3 hours then it's a 3 hour day and if it takes 23 hours then it is a 23 hour day. You need to get a quota."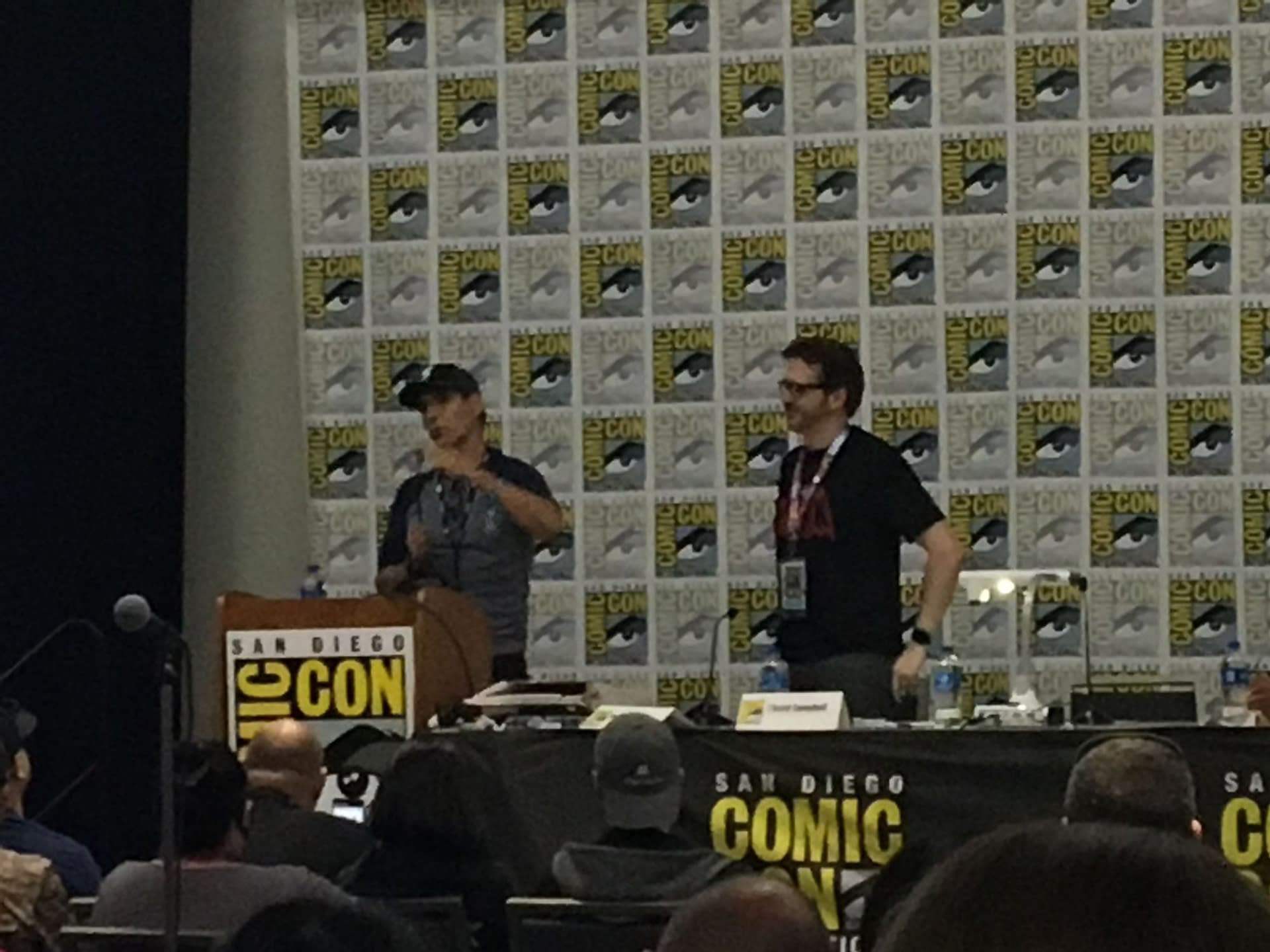 McFarlane never works from a full script and that when he and Capullo were working on their 80 issues of Spawn, the two would just have a phone call to discuss the plot. Alexander said that took some getting used to but it helped him understand that he had to be a storyteller to work with McFarlane.
McFarlane is "an artist first, writer second" and at that he is joined on stage by Scott Snyder. The celebrated DC scribe will be writing the story that McFarlane himself is drawing for #300. Snyder says that this is a dream job for him and that he once got a page of ASM #319 from McFarlane with a signature and Spider-Man head sketched on the back. He claims to have told his Batman collaborator, Capullo, that he would have written this for free to which Capullo yelled at him "why would you say that?"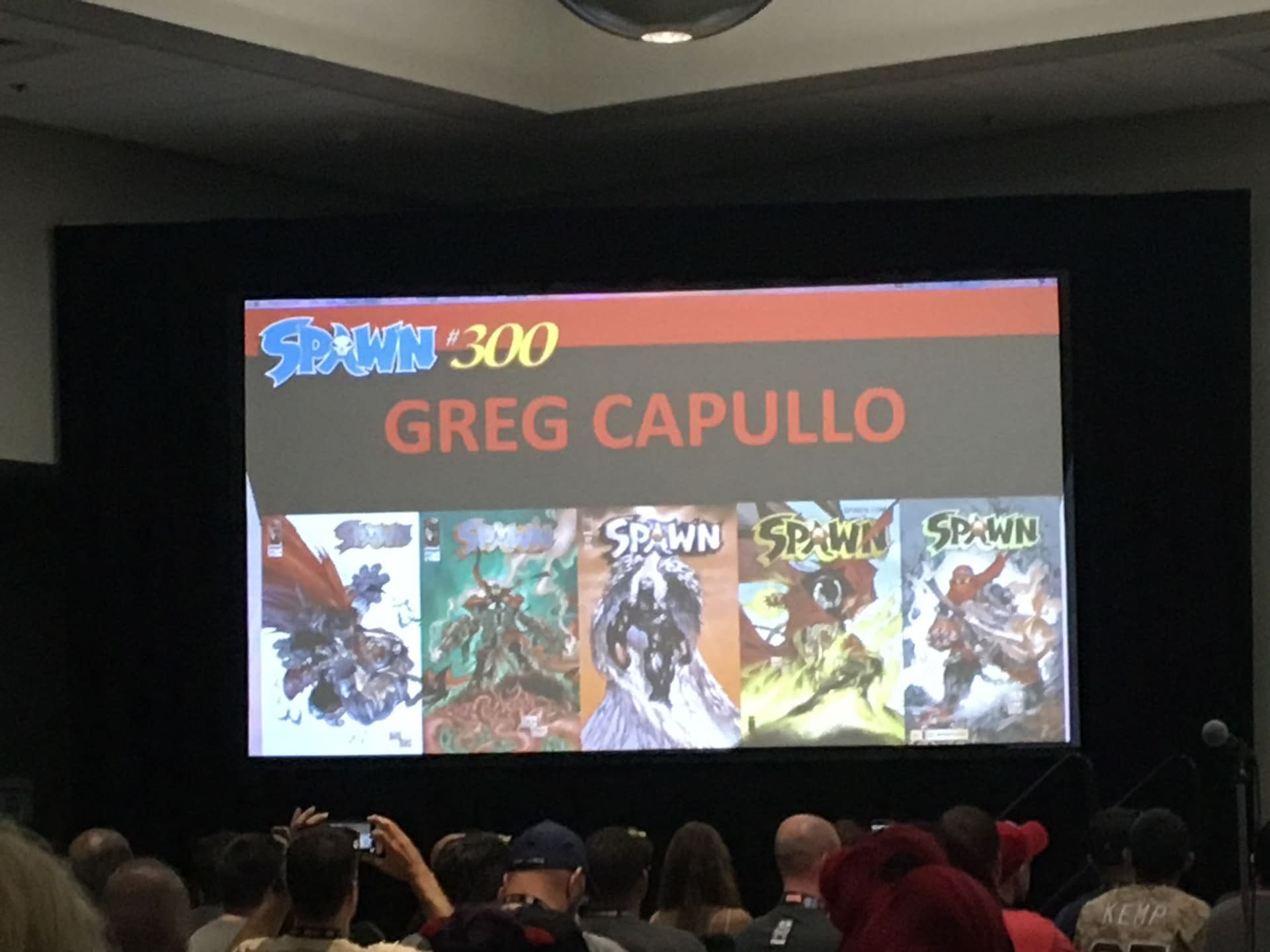 Snyder says that he always used to work with a full script until Capullo told him to stop. Capullo would tell Snyder that the best time he ever had working in comics was with McFarlane. McFarlane is quick to add that he knows that is not true and that Capullo only says it because it annoys Snyder.
Next on stage is J. Scott Campbell. McFarlane has asked Campbell what he wanted to draw and told him to "put what you are a passionate about on the page and I'll make a story out of it."
Finally, McFarlane is joined by Capullo himself. McFarlane says that he knows that if Capullo had not worked on #300 then it would have been a failure. He adds that he knows he himself casts a long shadow over Capullo's career even though "Capullo can draw circles around me."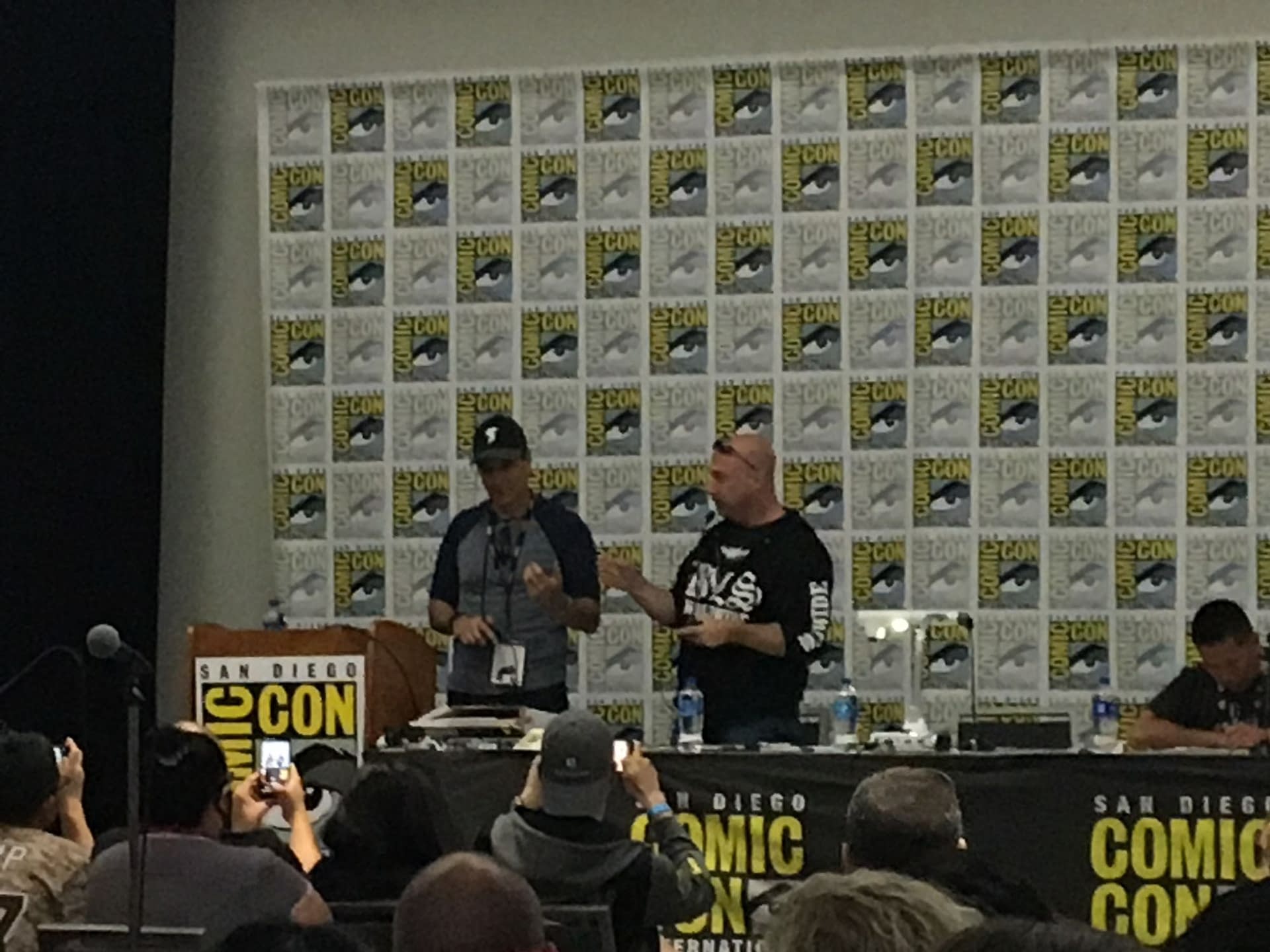 McFarlane believes that Capullo is the best Batman artist in a generation and the best artist working today. He adds that he is hardworking, meets deadlines, and is tireless. Capullo, who is quite happy to let his friend speak him up, turns to the fan-inkers feverishly at work and adds "this is quintessential Todd McFarlane. Getting other people to do his work for him and not pay them."
The two men says that they are now more on storytelling and "less on pretty pictures." They evoke Jack Kirby who they claim as a continuing inspiration.
Capullo said that though he is exclusive to DC he would have worked on issue #300 even if it meant breaking his contract. Luckily Dan DiDio said "we'll make it work." Capullo thanked DC Comics for doing so and McFarlane for inviting him back. As a parting gift he adds, "you're my brother Todd but you're not as good as me."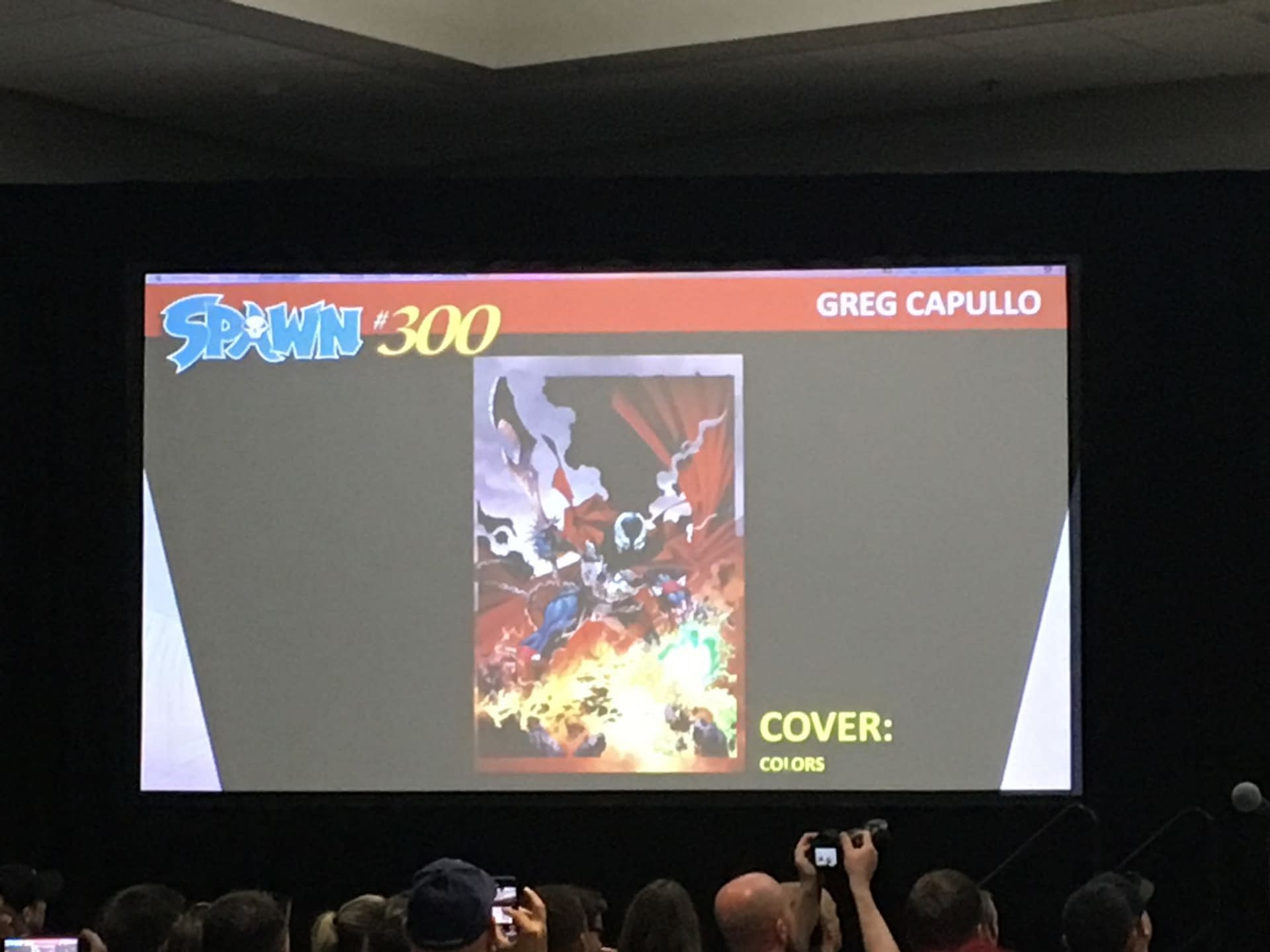 During this entire panel no one has sat down except the inkers. McFarlane has kept events moving briskly with one guest after another. As he begins to wrap-up his presentation he wants everyone in attendance to understand that he is not necessarily interested in having the best artists on Spawn but that he does want those who are willing to stick around. He claims that series that change artists "every 5 issues… those are aggravating comics to me."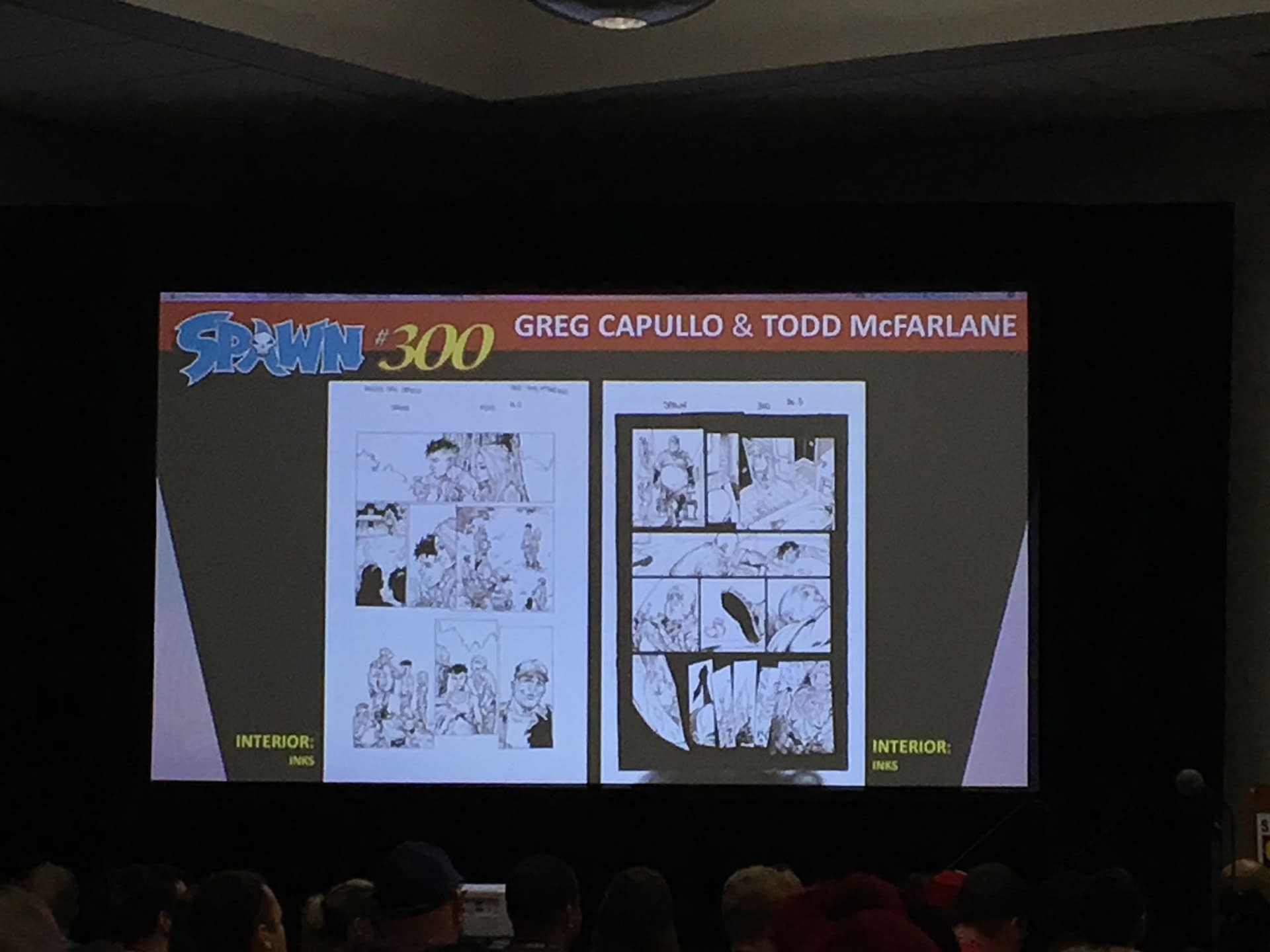 McFarlane takes a moment to mention letterer Tom Orzechowski who has only missed one issue of Spawn in the entire run. He has worked on more issues of Spawn than any other creator.
As a final note and to "continue this party for a few more months," McFarlane is planning to have one large in store signing in Los Angeles and one in New York, with details to follow.
Spawn #300 will be in stores August 28.