New York Toy Fair 2020 – We Tour The Hasbro Transformers Display!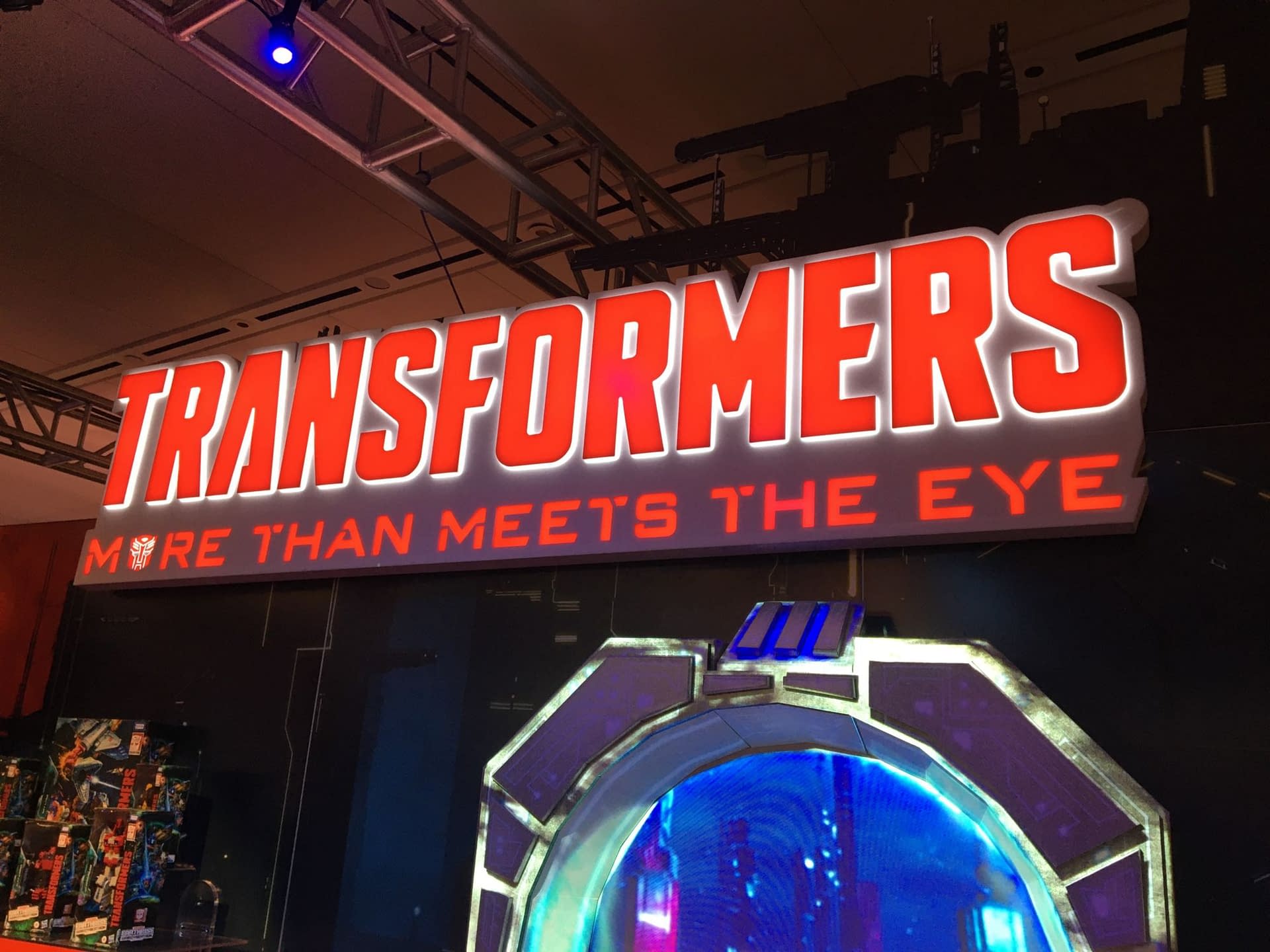 Bleeding Cool was on-site at Toy Fair 2020, the annual trade show for the toy industry in New York to take a look at the forthcoming products from Hasbro's various Transformers' lines.
Announced this weekend was the Netflix adaptation of the Generations: War for Cybertron line. The animated series will feature the last days of the Autobot/Decepticon War on their homeworld and it has a teaser trailer that can be found here: https://www.youtube.com/watch?v=SYDB6skUqYw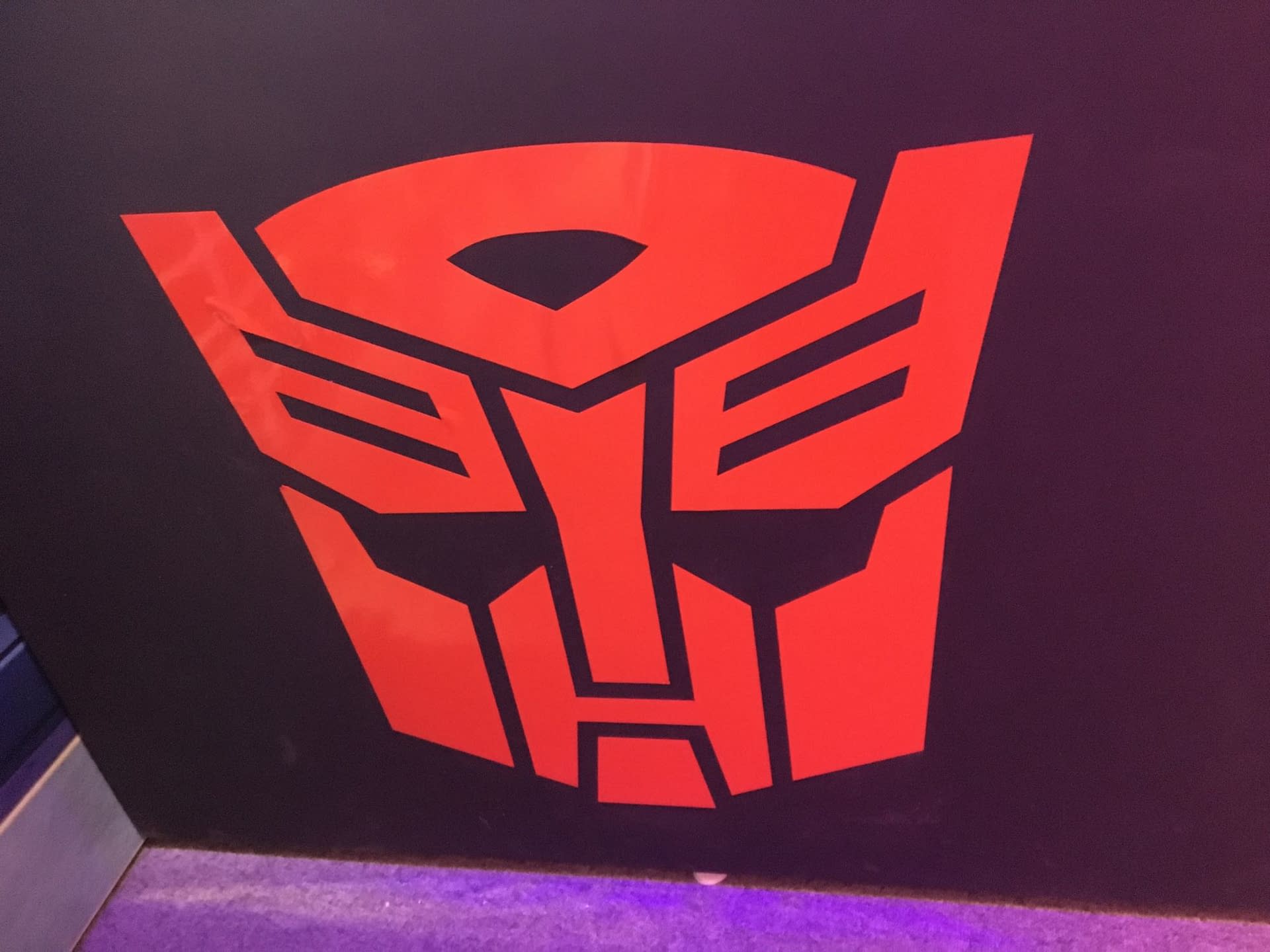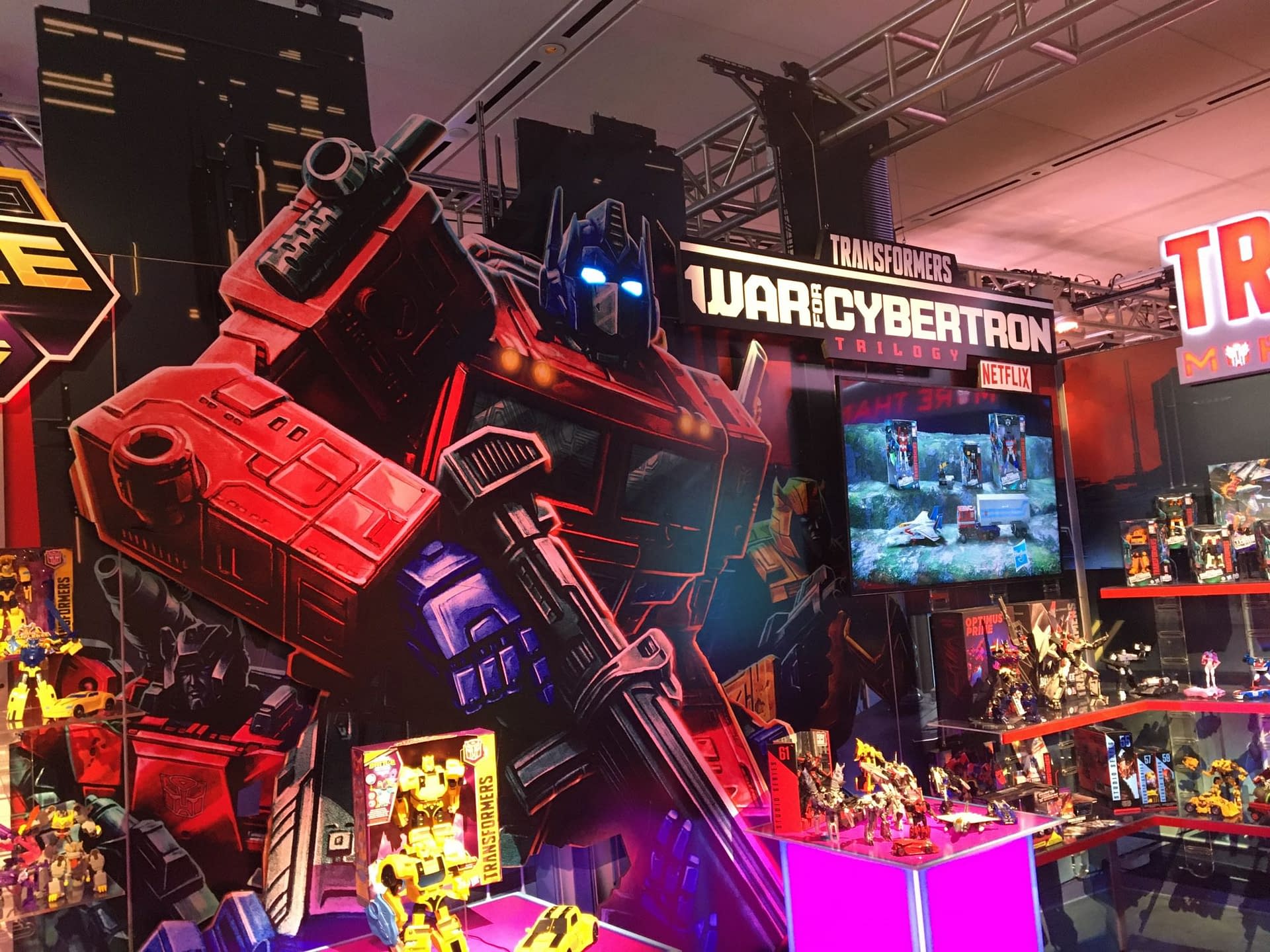 The Earthrise line, the second installment of the War for Cybertron Trilogy, continues to have new figures (pictured in the gallery below) including Arcee (Deluxe Class), Sky Lynx (Commander Class), Scorponok (Titan Class), and the Quintesson Judge (Voyager Class).
Laid out on a custom platform that featured an active battle in front of a Space Bridge, the centerpiece is the massive Scorponok who will have three modes, robot, scorpion, and base for the Battle Masters, both those already available from the line and new ones to come. Scorponok includes his classic companion, Lord Zarak (Deluxe Class), that transforms into his head.
Sky Lynx, the stand-out of the crowd, has 5 different altmodes (bird, lynx, combined creature, shuttle, and battle station). He can be seen guarding the gateway in his various forms.
The Quintesson Judge transforms into a base, as well, and can be paired with his Allicons (sold separately). All five faces of this classic foe are available for all your mock trial display needs.
Sky Lynx will be available July 1 while Scorponok and the Quintesson will follow on August 1.
Previously displayed at various conventions, including New York Comic Con 2019, was the custom diorama of the G1 inspired Earth battle scene featuring the Autobots and Decepticons already on-planet and dealing with the battle they brought with them.
A new four pack of Micromasters for Soundwave, the Spy Patrol Pack, includes Frenzy, Wingthing, Skar, and the Autobot Knok. All will fit within the previously offered Soundwave (Voyager Class) from the War for Cybertron line.
The Studio Series, focused on iconic renditions of the classic characters as they have been shown in the live-action film series, will offer the final Constructicons needed to form the movie version of the Devastator combiner. Scrapper will be available September 1, with Skipjack and Overload to follow on November 1.
Optimus Prime and Blitzwing, as they were shown in the Bumblebee Movie, will be getting larger scale figures. While they are reminiscent of the Transformers: Masterpiece line, these are strictly part of the Studio Series line.
Also on display were the latest figures from the Cyberverse and BotBot lines. Cyberverse included a personal favorite, Repugnus, and the BotBots will be adding Gold Trophy Bots, available as hidden figures in the blind box series.
Most figures are available for pre-order as https://hasbropulse.com