Unstoppable Wasp is Ongoing Again
In Marvel Comics' October solicitations, it was revealed that returning series Iceman and Unstoppable Wasp were now limited series, five-issue runs. Iceman writer Sina Grace wanted to emphasise,
However, while Iceman may be a limited series, it appears that this was incorrectly ascribed to Unstoppable Wasp. Which is now designated as an ongoing series again. Retailers were told today by Marvel, 'Unstoppable Wasp #1 was incorrectly solicited as a limited series of 5, but is an ongoing series.'
Almost like she is… unstoppable?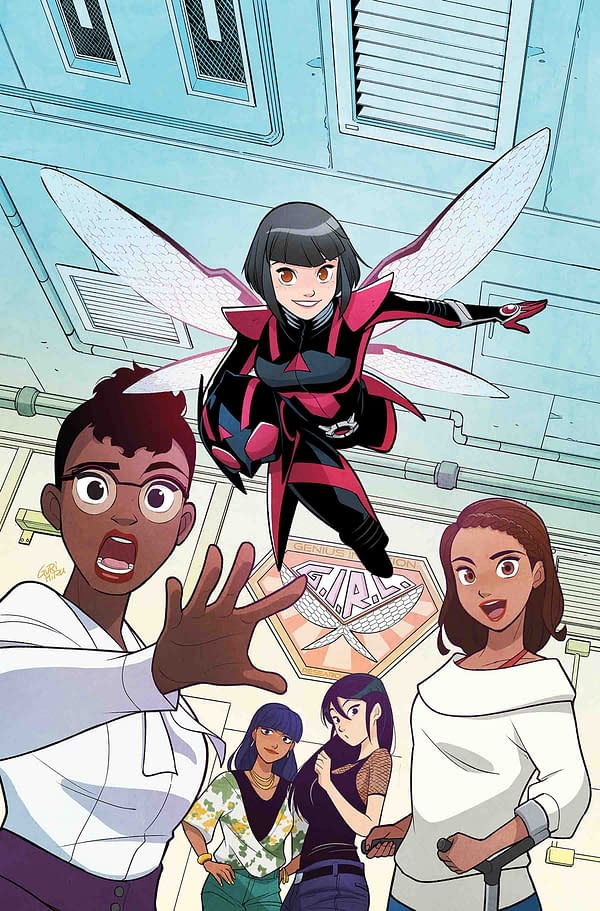 UNSTOPPABLE WASP #1
(W) Jeremy Whitley (A/CA) Gurihiru
BACK BY POPULAR DEMAND!
• Nadia Van Dyne, A.K.A. the UNSTOPPABLE WASP, and her team of girl scientists are back! With the backing of the original Wasp, Janet Van Dyne, there's no problem the Agents of G.I.R.L. can't solve!
• But they're not the only acronym-toting science organization out there, and when A.I.M. strikes, Nadia and the ladies of Genius In action Research Labs answer the call.
• But who is A.I.M.'s new super-powered lieutenant, and how do they know Nadia? And what does A.I.M.'s plan have to do with Nadia's father, Hank Pym?
Rated T+
In Shops: Oct 17, 2018
SRP: $3.99
But be warned…