Valiant came to the Diamond Retailer Breakfast this morning with Mel Caylo and Matthew Klein. "It means a lot to see the support from everyone here" says Klein. He was the talkative one.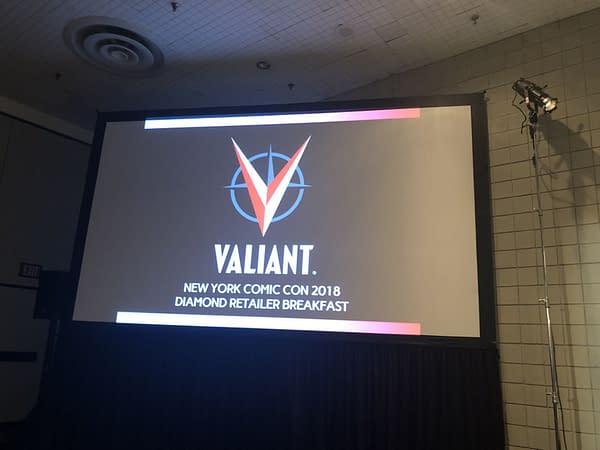 So, let's get with it. Valiant promise a major character debuting with Bloodshot Rising Spirit #1.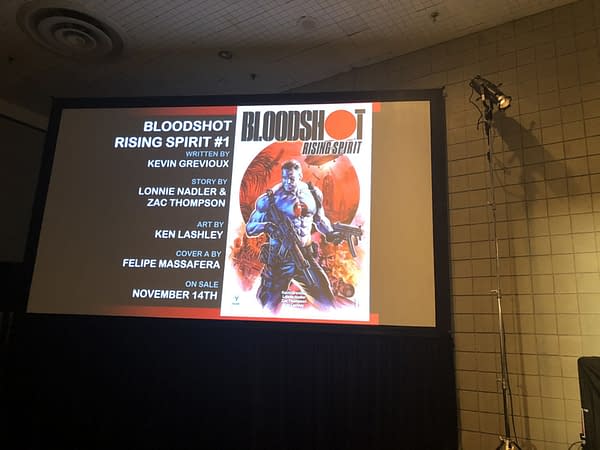 And they will have a Bloodshot Rising Spirit #1 Glass Cover Variant. a first for them, the glass is hand-cut and laser printed.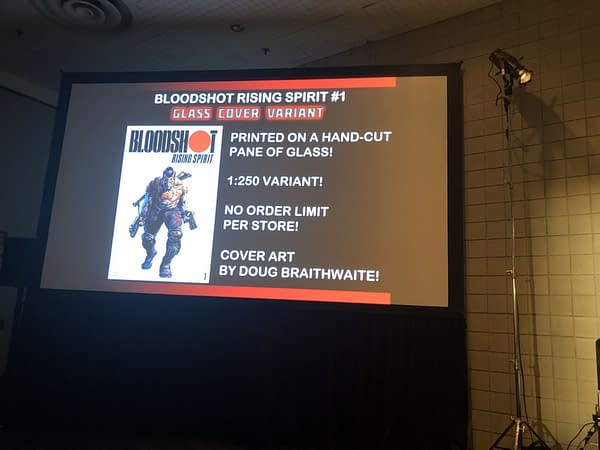 The comic will be fully returnable, with a maximum standard discount and retailer covers available.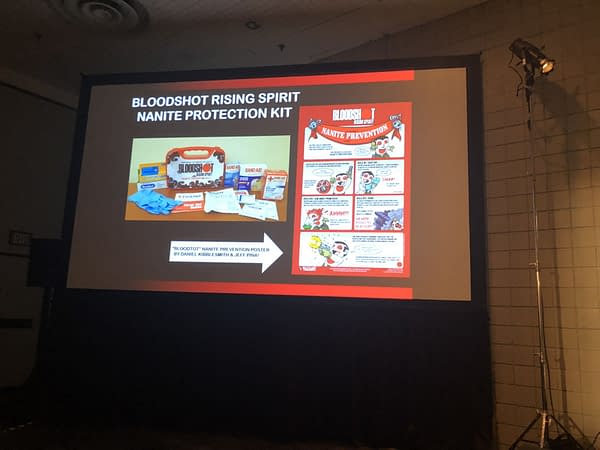 Their Nanite Protection Kits sold well. Not sure how, but "Will find a way to top this." It will also be fully returnable with a max retailer discount.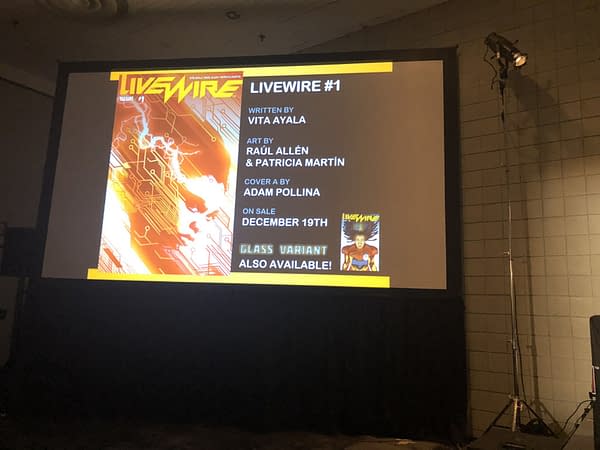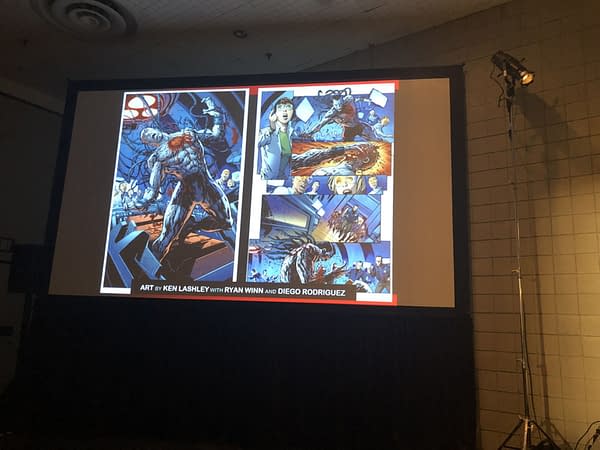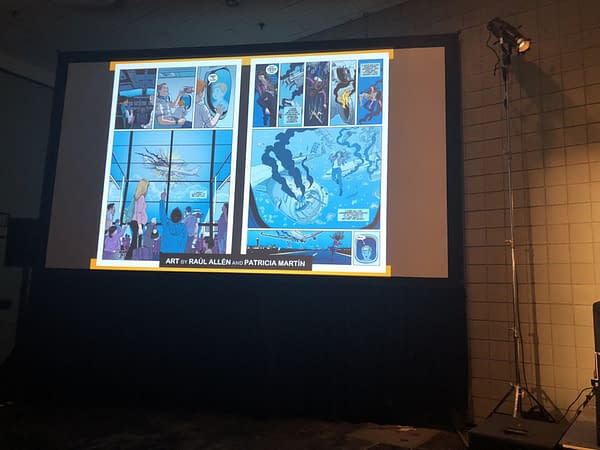 A Livewire standee, flashlights, boxcutters, and posters are being sent to retailers.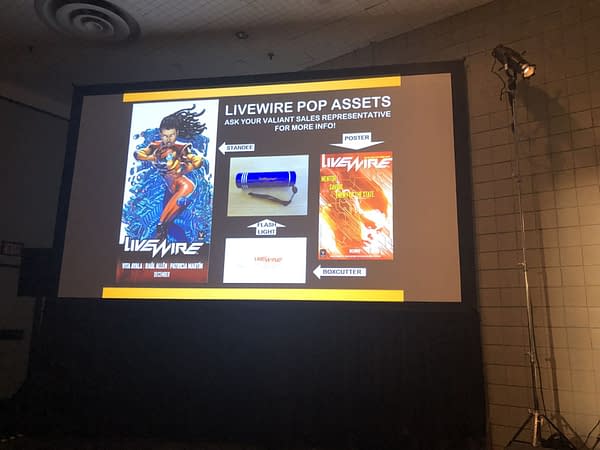 They will have visited over 100 storefronts in over 19 states and various countries "We want to support your shop"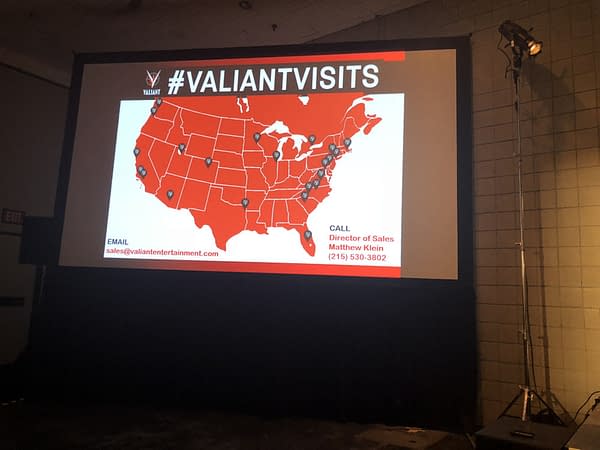 "That's your cellphone??" asked Mel. "They already have it." replied Matt. And now so do you…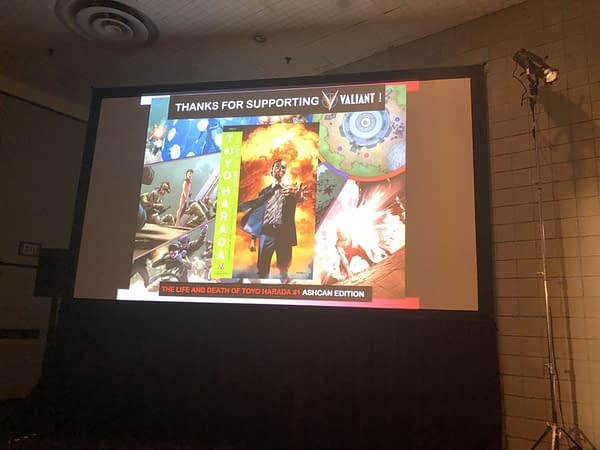 We are coming from the Diamond Retailer Breakfast meeting at New York Comic-Con. With Bleeding Cool reporters Hugh Sheridan and Madeline Ricchiuto at the scene, reporting back to Rich Johnston in London. This is how we roll. To read more stories coming out of the meet, use this tag…
Enjoyed this article? Share it!