Walt Lardner's Little Leager From 1956 Rereleased As Meager Leager
Meager Leager, just released by About Comics, is the new name for Walt Larner's Little Leaguer cartoons, from one of the oldest surviving American comic creators.
---
Back in 1956, Walt Lardner was a young magazine cartoonist who created a short book's worth of cartoons about the unnamed star of the Burps boys' baseball team and his adventures on and off the field. Three years later, he would create the series Pipsqueak for Archie Comics, a fact that today makes him one of the few surviving comic book creators from the 1950s. From there he would roll on to a career in almost all aspects of the cartoon arts, as an animator, a syndicated panel cartoonist, an editorial cartoonist, and a children's book illustrator. With all that success, that early book of cartoons has been overlooked… until now.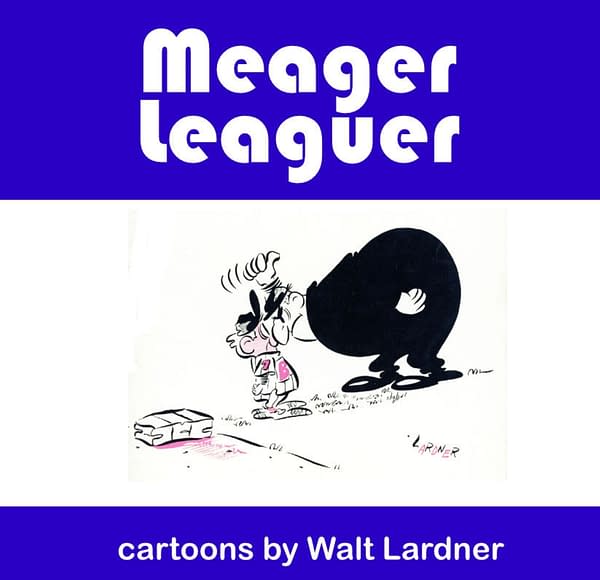 Meager Leager, just released by About Comics, is a reprint of that cartoon book. When it was first published (under another title that would infringe on a trademark held by a popular youth baseball league, Little Leaguer or Leo The Little Leaguer), it came from Abbey Books, where it was an unusual addition to their catalogue; while they published nothing but cartoon books, all of their other cartoon books were religious in nature.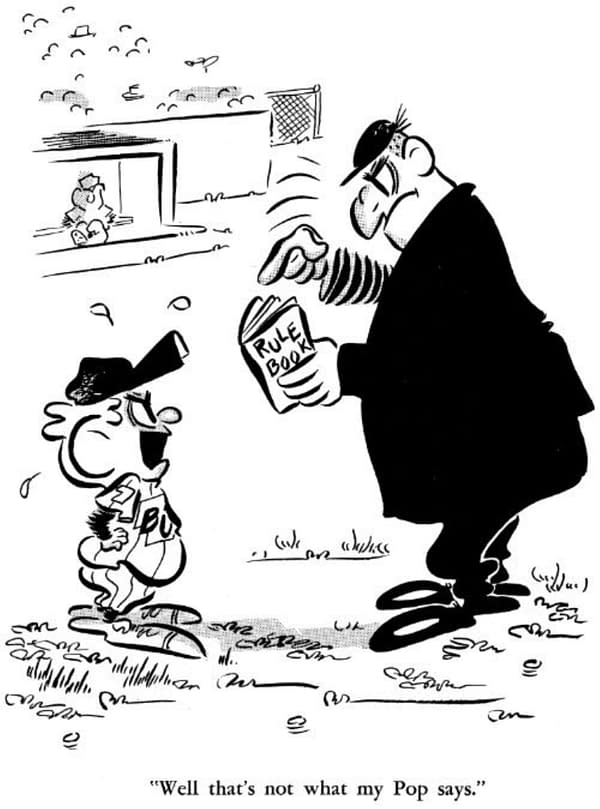 Lardner would revisit the youth baseball theme a decade later, with "Leo the Little Leaguer", a daily syndicated panel cartoon about different players on a team called the Mets. It was even set in the same cartoon universe as the Meager Leaguer cartoons, as the Burps show up as the Mets' opponents at times.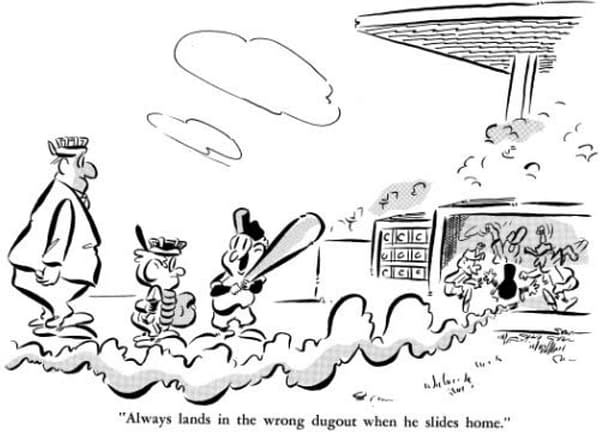 Because of About Comics' line reprinting religious cartoon books of the era, About Comics has reprinted almost every other book that Abbey Press ever published. Some of them were acclaimed, like Al Kilgore's adventures of an angel, Little Gabriel. Others are interesting examples of their time, like the series of nun comics booklets collected into the Angels Everywhere! volume. It took a long time for them to be able to even consider reprinting their one non-religious publication, simply because it was so hard to find a copy. But it is an interesting example of cartooning from that time, and now anyone else who wants to read it can find a copy quite easily.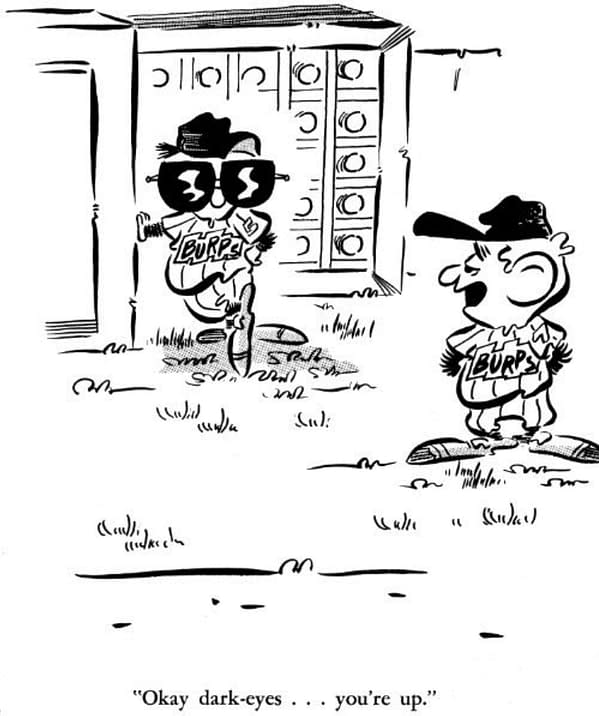 Lardner granted personal permission for this reprint stating "I hope this work is enjoyed by a new generation of readers." He lives in retirement in South Carolina, where he spent most of his working life.
The book is not offered through any direct market distributors; stores interested in a wholesale order should contact questions@aboutcomics.com