What Was Even the Point?! Next Week's Asgardians of the Galaxy #8
These past 7 issues, the Asgardians of the Galaxy have been through a lot. And they've triumphed through all of it, managing to protect the deadly weapon in their care, the Naglfar Beacon, from falling into the hands of anyone who might use it for evil. So there's no way they'd just give it up the first time someone comes along and asks for it, right? Well, let's see what happens in this preview of next week's Asgardians of the Galaxy #9…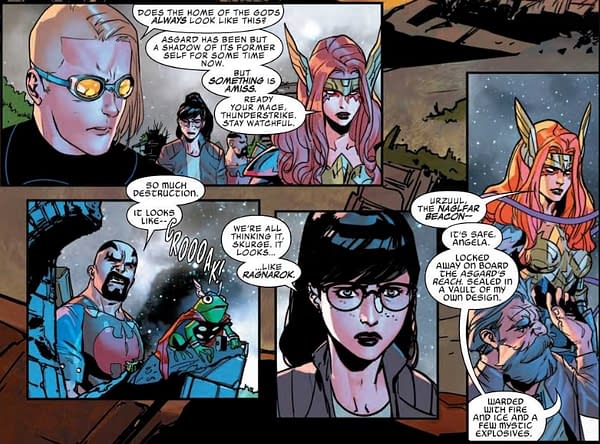 Nice job, Urzuul. That should keep anyone from getting their hands on… oh…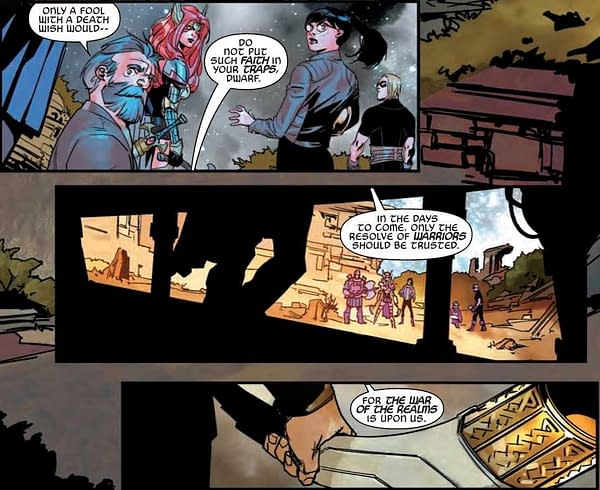 Who will the Asgardians need to battle now? Oh, it's just Heimdall. And he's confiscated not only the Beacon, but the shard of the Rainbow Bridge that power their ship as well!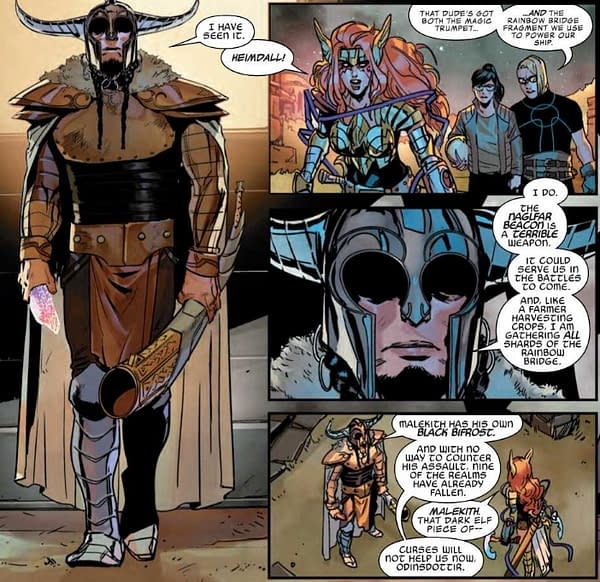 And they're just going to along with it? Well, why did they even bother in the first place then?!
Asgardians of the Galaxy #9 hits stores next Wednesday.
Asgardians of the Galaxy #8
(W) Cullen Bunn (A) Matteo Lolli (CA) Gerardo Sandoval
WAR OF THE REALMS TIE-IN!
Bit by bit, the Dark Elf King Malekith has been taking over the Ten Realms. Now at last every realm has fallen save one: Midgard. The invasion has begun, and Earth's Mightiest Heroes will need all the help they can get. The Asgardians of the Galaxy join the battle for the Tenth Realm!
Rated T+
In Shops: Apr 10, 2019
SRP: $3.99