Folks, there's a brand new way to read Bleeding Cool, and it has nothing to do with Bleeding Cool itself! Close followers of the entertainment "journalism" industry may be aware of the preponderance of news aggregators, websites which take RSS feeds of popular sites and use them to reprint their articles, often without attribution, and even when there is some kind of attribution, often without a link to the original article. It's a problem for which there isn't very much recourse, so we usually all ignore it, but we were delighted today to discover one of these sites that puts a brand new twist on good old-fashioned plagiarism.
Here's a passage from the latest ariticle on DVDClips.com, titled "#HotClaws for Hanukkah on #XMenMonday," which you might be inclined to mistake for a Bleeding Cool article by that same title that ran earlier today:
It's X-Males Monday, crucial weekly vacation within the X-Males custom, however one other well-known vacation is happening all week lengthy, true believers! We're speaking about Hanukkah, after all, and what higher strategy to have a good time Hanukkah than with Wolverine's "sizzling claws," which have burned for 3 points to this point regardless of Marvel's readership solely having sufficient endurance for precisely zero problems with that nonsense.
And indeed, that does seem to be the text of our article… except, it's apparently been put through a loop or two of Google Translate or a similar service, converting it to another language and then back to English, thereby mixing the words up a bit and resulting in hilarious phrases like "X-Males Monday" and "Wolverine's sizzling claws." It also, in all likelihood, helps DVDClips get around search engines' SEO rules for duplicated content.
DVDClips seems to be doing this with all of Bleeding Cool's articles (hey, that's one way to get around the popup ads), which means chances are good that this article itself will also get pulled into Google Translate and reposted on their site shortly. What wacky new phrases will be generated as a result?
We can't wait to find out, and, if nothing else, we're definitely stealing "sizzle claws" and "X-Males" and using them both from now on. It's fair game, all things considered. The least they can do for us.
By the way, if you're reading this article at DVDClips or another aggregator site, here's the link they're probably not providing you back to the source.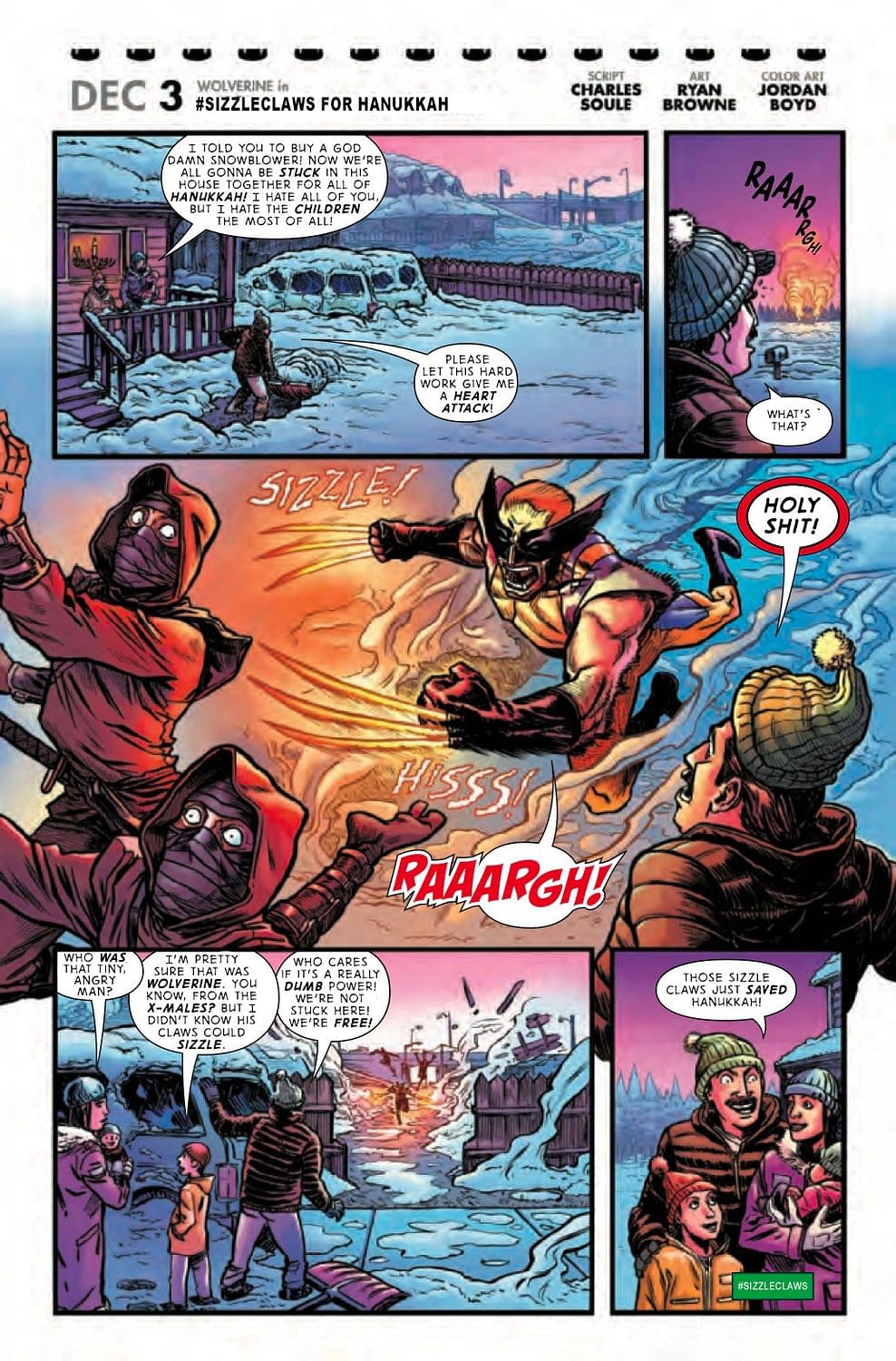 Enjoyed this article? Share it!