Every week your Local Comic Book shop gets in the weekly assortment of comics, trades, posters, action figures, and other goodies from Diamond. Now some of these goodies sell our fast from your LCBS, so Tuesday and Wednesday LCBS retailers get on the phone (more often the computer) and let Diamond know they need more. Or sometimes they go to unpack those Diamond boxes and find items missing, or too damaged to sell (it does happen), retailers have to let Diamond know. However, the phrase no retailer likes to hear when they go to report those shortages, damages, or reorders is: "Sorry that item is on back order", which means there are no more copies to send out from the Diamond warehouse.
So for this first week of October what are some of the items that went to back order? And what are some that surprising didn't? (Note that the back order list is from the end of the day Wednesday and obviously as time goes on other comics will be on back order soon as retailers place orders.)
This week had two big announcements for sell outs and second printings, as Undiscovered Country #1 was announced to go back to second print after a print run of 85,000, however the press release sent out Wednesday morning did not state the 1st print has actually sold out…
"PORTLAND, Ore. 11/06/2019 — New York Times bestselling writers Scott Snyder (Batman, Justice League, American Vampire, Wytches) and Charles Soule (Curse Words, novels The Oracle Year, Anyone) and artist Giuseppe Camuncoli's (The Amazing Spider-Man, Darth Vader, Hellblazer) new ongoing series Undiscovered Country has launched as the highest ordered Image Comics debut in nearly five years with orders at over 85K and growing reorder demand driving the issue immediately back to print upon today's release."
As of Wednesday evening 1st print copies were still available for damage replacement and reorder, but Image is assuming, and for good reason that the 1st prints will sell out, so before they do they are setting up the 2nd print to get in to shops as soon as possible. So if you want a 1st print, walk, don't run, to your LCBS to get one.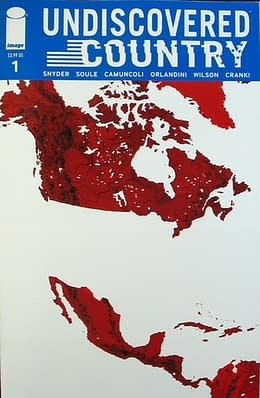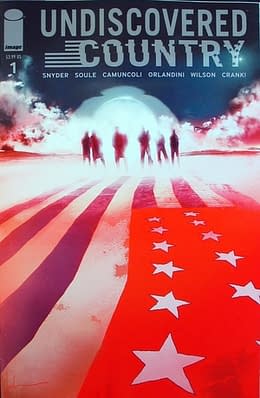 Next though Marvel announced several second printings, one of which is definitely sold out: X-Force #1.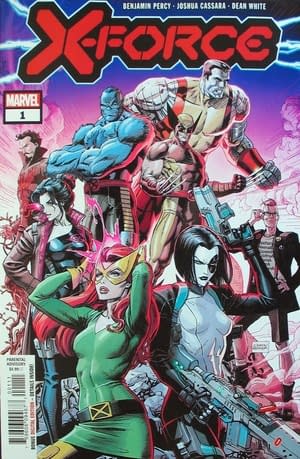 Now since this is a Marvel book with many variant covers that retailers could order, copies of X-Force #1 Mark Bagley's All Mutants Variant (SEP190763)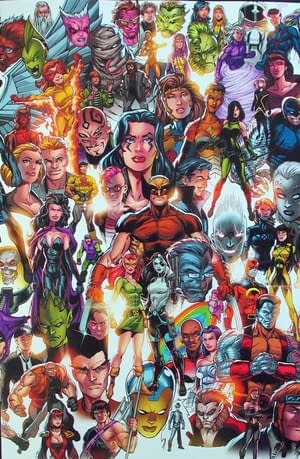 and Dauterman Young Guns Variant (SEP190761) are still in stock at Diamond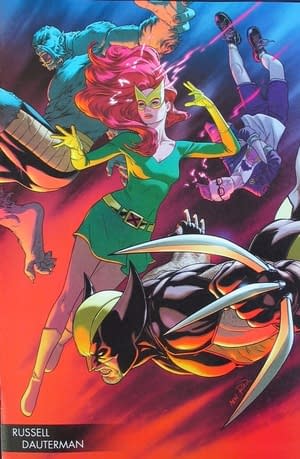 … but who knows for how long? The Dawn of X books across the line are doing at least good with each so far having gone back to second print.
That brings us to New Mutants #1, which by Wednesday was on back order for the Artgerm Variant (SEPT190753) for #1. That's it.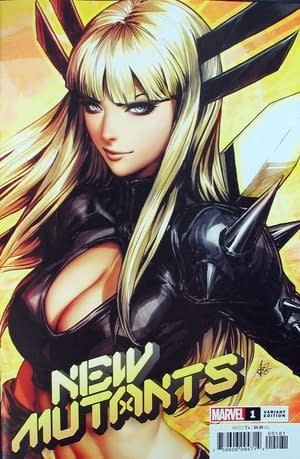 Copies for the normal cover (SEP190749) were still available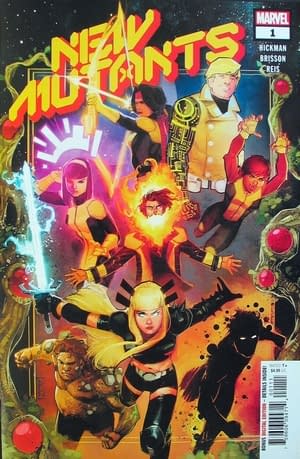 as well as the Bagley Every Mutant Ever Variant (SEP190752).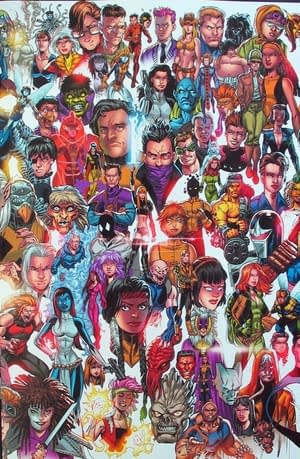 Now the normal covers may be on back order by today, and a second print is on its way, but that beautiful Artgerm variant is not going back to print, so if you want one snag it as soon as possible.
Now Marvel announced several other second printings which were … odd as none of these issues on Wednesday were on back order. In fact both Doctor Doom #2, and Yondu #1 had extra promotional copies sent out to retailers. So Marvel either tried to have most extra copies sent out as promotional copies so they could justify a second print … or demand JUMPED after 5 PM on Wednesday for these two titles.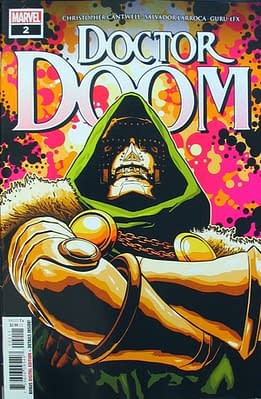 Now Spider-Man & Venom: Double Trouble #1 also wasn't sold out,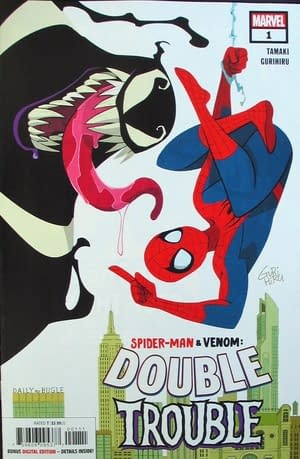 and has three different variants that had no requirements: the Adams Connecting Variant (SEP190878),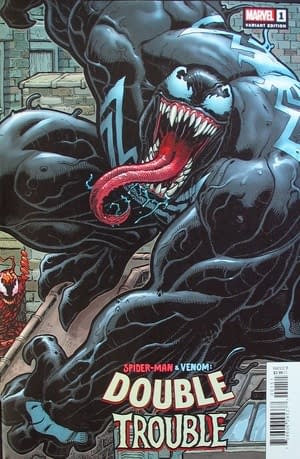 Paulina Ganucheau Variant (SEP190879),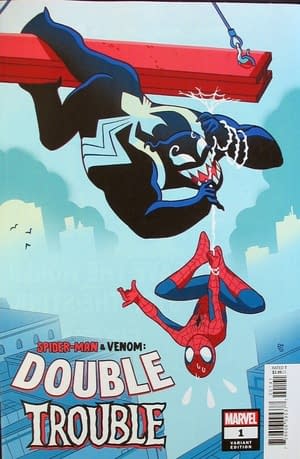 and the Logan Lubera Variant (SEP190877). It is a great all-ages book, but definitely out of continuity and surprising to have such a demand.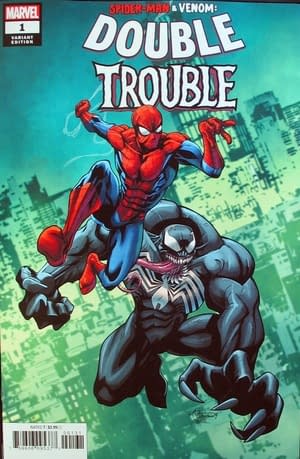 Only one other book went to back order this week, Red Koi #2 (of 2) from Alterna Comics, which we rarely hear much about. At $1.50 a copy, seems if you find it snatch up 2 for the cost of one Doctor Doom #2 and have change left.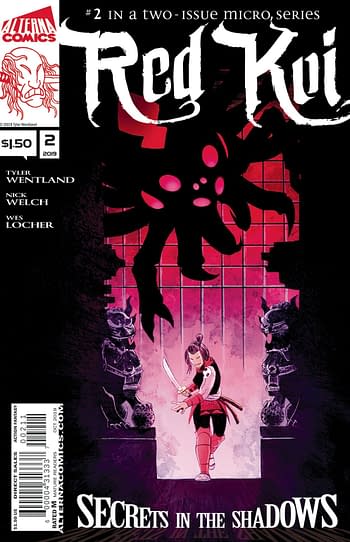 For DC both versions of Young Justice #11 are almost gone as Naomi showing up and on the cover makes people pay attention it seems.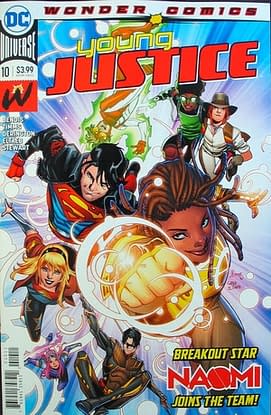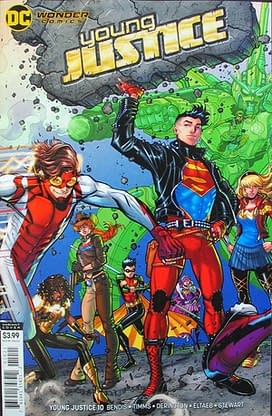 Titles that surprisingly haven't gone to back order or been announced for second print include Absolute Carnage Weapon Plus #1, with Absolute Carnage tie-in demand lessening as the series wraps up this month.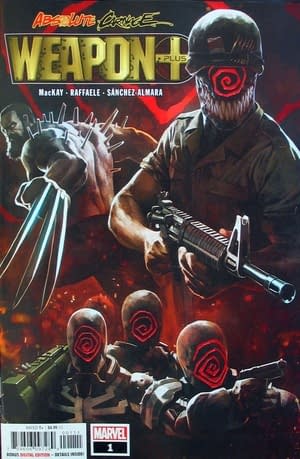 Spawn #302 is also in-stock with only #300 having gone to second print and third print which was also out this week, and the Spawn demand shrinking a bit.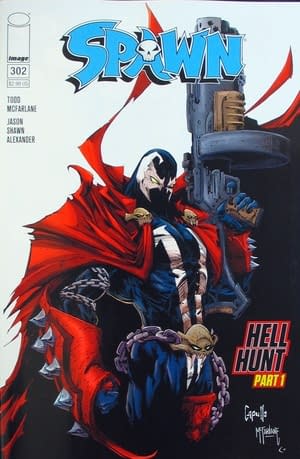 Legion of Super-Heroes #1 from Bendis and Ryan Sook is also still in stock, but has 3 different covers to choose from.
DC also did not have a sell-out for the first four Acetate covers out this month Batman #82,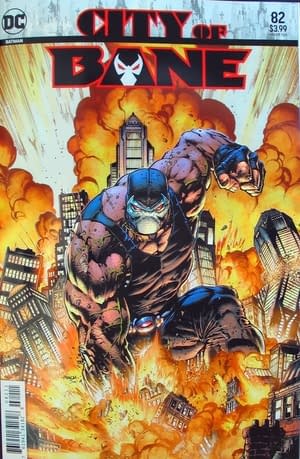 Deathstroke #49,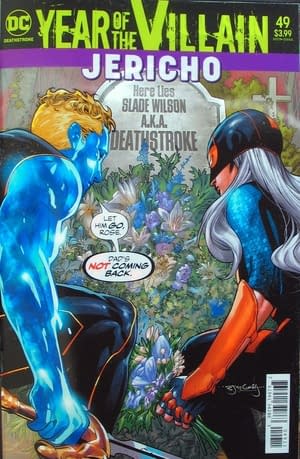 Harley Quinn #67, and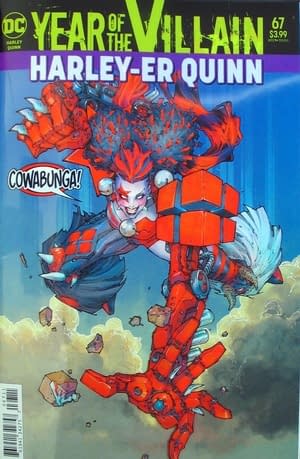 Justice League #35.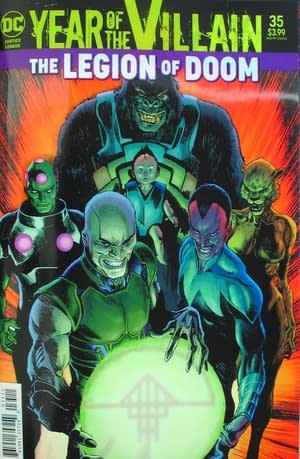 Like last year's foil covers, these DC covers don't look like they are going to sell-out and disappear.
So if you are your LCBS and see any of these "back order titles" grab them if you want them, because Diamond won't be sending anymore 1st prints no matter how much your local retailer asks.
Enjoyed this article? Share it!