X-ual Healing: Another Magneto Rampage in X-Men Gold #32
Sworn to sell comics for Marvel executives who feared and hated the fact that Fox owned their movie rights, The Uncanny X-Men suffered great indignities, but with a corporate merger on the way, the X-Men can finally get back to doing what they do best: being objectively the best franchise in all of comics.
Each week, armed with the joy, heartbreak, and frustration of 30+ years of reading X-Men comics, we crankily read every new X-book that comes out, recap the events, react to them, maybe provide some links to Marvel Unlimited for further reference. No smart, fancy words about the creative process. Go read a review for that, you… intellXual!
It's the way X-Men comics were meant to be read! It's the column that can only be known as…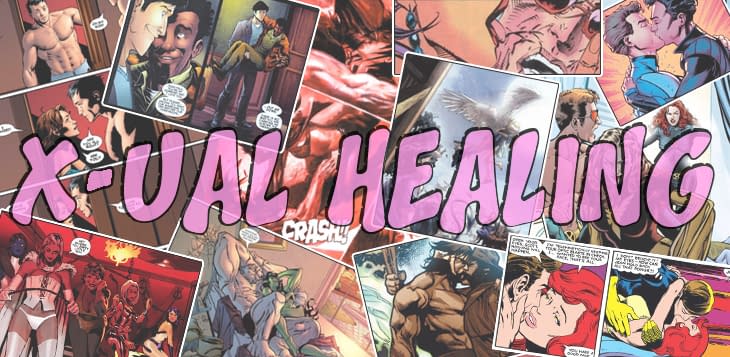 For more about the column, check out the reboot issue here.
---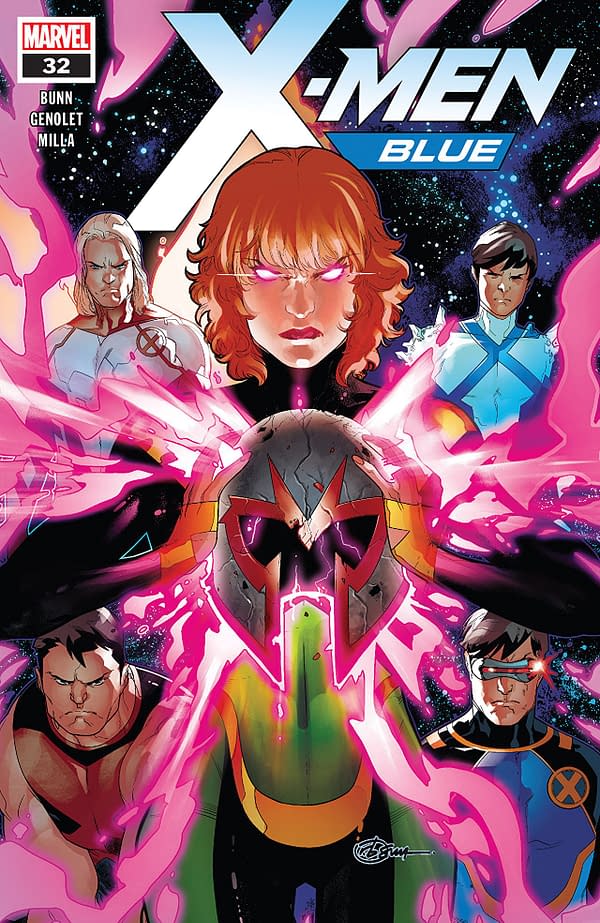 X-MEN BLUE #32
CULLEN BUNN (W) • JORGE MOLINA (A)
COVER BY R.B. SILVA
• The Original X-Men's worst fears about the Master of Magnetism may finally be coming true.
• Will Jean Grey and the others be able to save Magneto from submitting to his darkest instincts?
• Or are they merely preventing Magneto from being who he was always meant to be?
32 PGS./Rated T+ …$3.99
---
What the Hell Happened?!
X-Men Gold #32 starts with a flashback to the X-Men's first encounter with Magneto. How good is Jean Grey's memory? Let's find out. Here's what she remembers: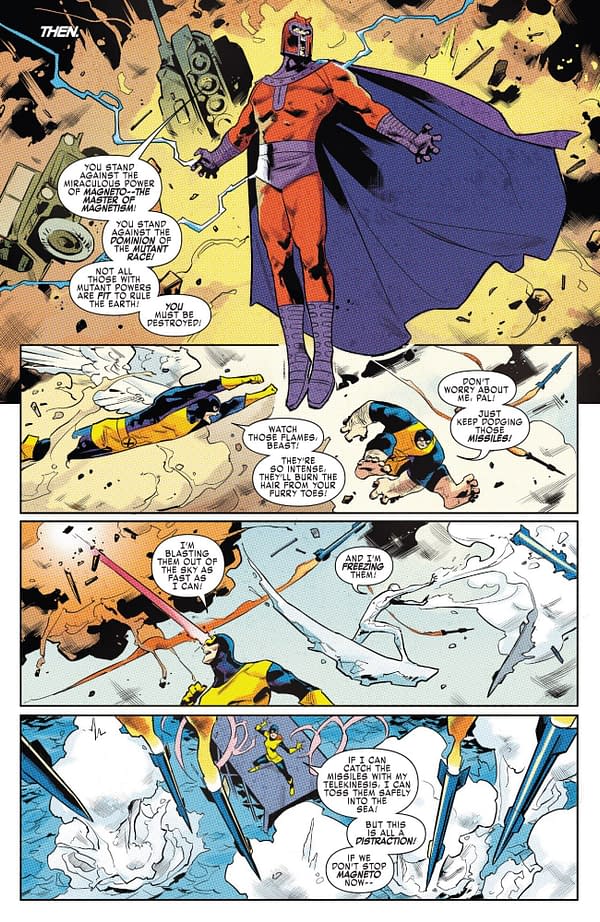 And here's how it happened back in Uncanny X-Men #1…
Looks about right. In the present, Magneto is about to trash Paris if the X-Men Blue don't hand over Emma Frost, who Magneto wants to pay for unleashing Mothervine. The X-Men, of course, have been waiting for Magneto to turn evil. However, Magneto informs them they're not prepared to face him and blames them for leaving Earth to take part in the Poison X and Venomized crossovers instead of sticking around to protect mutants.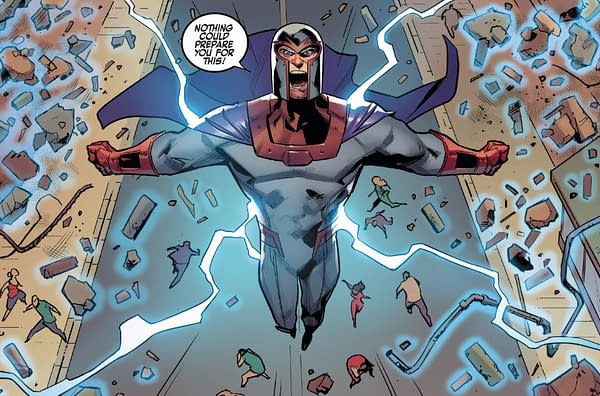 A fight breaks out, of course. Magneto is juiced up on mutant growth hormone and angry about the previews for the Extermination X-over event. Magneto easily gains the upper hand, so Jean orders Pickles the Bamf to teleport Emma away before Magneto kills her. Upset, Magneto takes a bunch of locals hostage and threatens to kill them if the X-Men don't tell him where Emma went. Despite his anger, Magneto doesn't want to kill the X-Men, though he's disappointed with them. Eventually, he backs down.
Later, the X-Men regroup with Emma Frost in a cabin. They've also read the Extermination previews and know they probably won't make it out of the event. They tell Emma she'll have to make peace with Magneto when they're gone, and the issue ends there.
---
The Bottom Line
We're heading into the big Extermination event, which will then lead to the big Uncanny X-Men reboot, and the time-displaced original X-Men are probably not long for this continuity. But their story, as well as Magneto's story from X-Men Blue and the Magneto solo series that preceded it, have built up years of story that are paying off in these final issues. It's a rewarding time for longtime readers.
As far as Magneto meltdowns, it's hard to top the best one ever (New Mutants #75), but a MGH-fueled Magneto threatening to murder Frenchmen just to get his hands on the White Queen is a respectable attempt. The Great Chris Claremont himself will be writing the upcoming Magneto X-Men Black one-shot, so it looks like he'll be playing a big role in the next X-era.
---
Further Reading
If you can't get enough of writer Cullen Bunn, and you're sad to see his X-Men run coming to an end (unless he's the writer of the new Uncanny X-Men reboot), you can always watch the YouTube show he started with fellow time-displaced X-Men writer Dennis Hopeless: Missouri Swagger.
Read more X-ual Healing here: