Posted in: American Gods, Current News, Movies, Recent Updates, Starz, TV | Tagged: american gods, bryan fuller, emily browning, michael green, neil gaiman, pablo schreiber, starz, television, tv
---
Emily Browning Pulls Double-Duty To Say "Prayer For Mad Sweeney" As STARZ's American Gods marches onward towards an inevitable "war of the gods" (possibly) and the show's season finale (definitely, as STARZ announced the show's renewal for a Season 2 a few weeks back), we get a brief break in the action this week with "Prayer for Mad Sweeney," with Emily Browning (Laura Moon) also starring as Essie MacGowan, a figure from Mad Sweeney's (Pablo Schreiber) past.
As all roads begin to converge, viewers are given insight into the long, winding and often tragic past of the world's most pissed-off leprechaun who has a string of bad luck and two unwanted travel companions in Laura and Salim (Omid Abtahi). Did I mention he's also missing his lucky coin? How did he get to this point? Is there more to the Mad Sweeney/Laura dynamic than just condescension and disdain? To tell the tale of Mad Sweeney, Executive Producers Bryan Fuller and Michael Green had a particular idea in mind when it came to casting the role of Essie MacGowan (named Essie Tregowan in Neil Gaiman's novel), a key figure in Mad Sweeney's journey to America. Thankfully for Fuller, she felt the same way:
"Essie was one of Michael and I's favorite stories in the book. It's essentially the tale of how Mad Sweeney made it to America. And we were talking about casting that role, and as we were in that conversation, Michael said, 'Oh, we should just cast Emily in this role.' And then we went to talk to Emily, and it was like, 'So, the Essie episode' — she was like, 'Have you cast that actor yet? Because I think I should play her.' And we were like, 'Well, that just worked out well.'"
Check out the preview clip below. American Gods premieres Sundays at 9 P.M. ET on STARZ.
---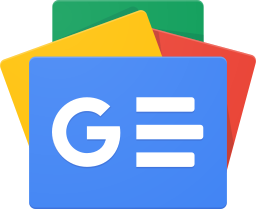 Stay up-to-date and support the site by following Bleeding Cool on Google News today!