Ranking The Bad Guys From Schwarzenegger Film The Running Man
The Running Man is one of the most underrated films of the 1980's mainly in the pantheon of Arnold Schwarzenegger films. Set in a futuristic society where criminals are able to win their freedom by participating in a deadly game called The Running Man, where they have to escape from "stalkers" trying to kill them. More is going on, of course, as conspiracies abound. The film was very loosely based on the Richard Bachman novel of the same name. For those who do not know, Richard Bachman is Steven King, who wrote the story in only one week, and has said that Arnold's Richards couldn't be further from the book version. The best part of the film, however, are the stalkers. 80's villains through and through, let's rank them from worst to best.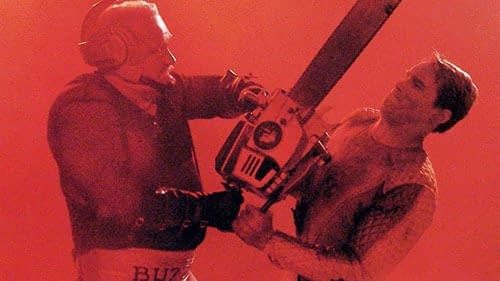 5) Buzzsaw
A chainsaw-wielding maniac, Buzzsaw is played by Gus Rethwisch. Everything about this character is a cliche, from his flat top haircut to his blocky features. They had to give him a motorcycle even to seem cool. He does take out one of the runners, and gets one of the better Arnold one-liners after he splits him in half with his own chainsaw: "He had to spilt".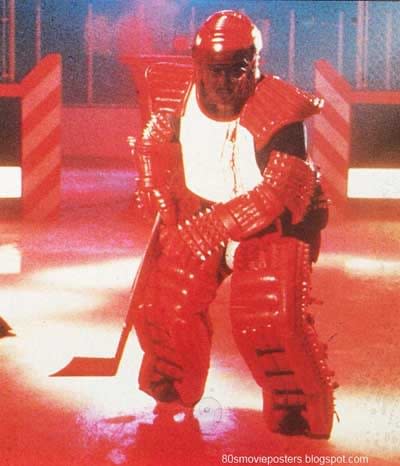 4. Sub Zero
Almost as lame as Buzzsaw, Sub Zero reminds us that hockey pads back in the 80's were the worst. Everyone knows it is all about the mask. Played by Professor Toru Tanaka, we can at least commend the filmmakers for not turning him into a caricature Chinese villain. Instead, he fights Richards and his cohorts in a deranged hockey rink. He meets his end by Arnold choking him with barbed wire, before uttering may be the most iconic line from the film: "Here is Sub-Zero! Now just plain Zero!!"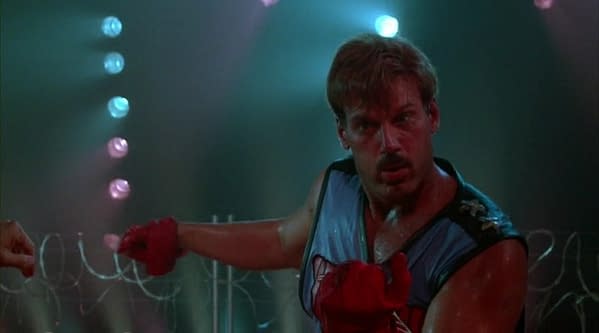 3. Captain Freedom
Played by Jesse "The Body" Ventura, Captain Freedom is set up as the ultimate stalker. Except he refuses to fight when the network tries to get him to wear gear, he deems crap and garbage. One of the most over the top speeches about the game follows.
In the end, Captain Freedom becomes the first-ever deep fake video as he takes on Arnold in a fight that can be best described as two slabs of beef being run into each other. It is an epic action movie stuff, even though we are reminded about 800 times that the fight is fake. Still, hard to beat Freedom's dedication to the game.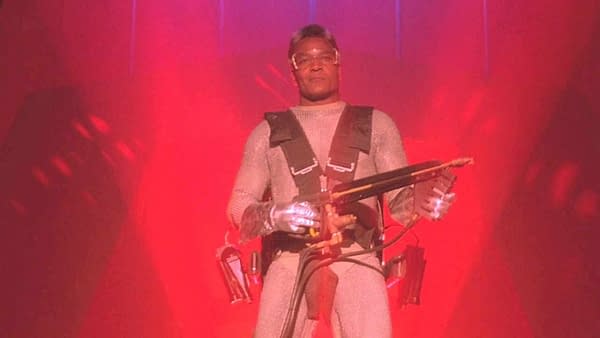 2. Fireball
Fireball is played by football legend Jim Brown, and he has swagger. Since The Running Man has faked all of its winners to keep the public interested and Fireball is the one who killed them all, it stands to reason that he is the second in command stalker to Freedom. He also gets the best death, as Arnold severs his fuel line and blows him up with a flare. Let's be honest, though; they all pale in comparison to…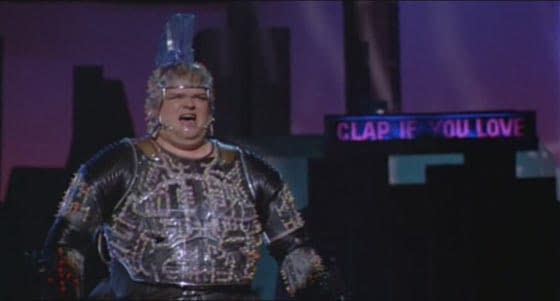 The Running Man's #1 Stalker: Dynamo
How could anyone else have been number one? An opera singer killer that wears the worst 80's version of a tech suit possible, who also shoots lightning out of his hands? I mean, look at this entrance:
That my friends is perfection. Dynamo was played by Erland Van Lidth De Jeude, who was an actual opera singer, amateur wrestler, and actor. Sadly, just a few short months after completing the film, he passed away from heart failure at the young age of 34. Dynamo even survives his encounter with Arnold, only to be electrocuted in his suit in a hallway when the sprinklers turn on. A lame ending for the best villain from the film.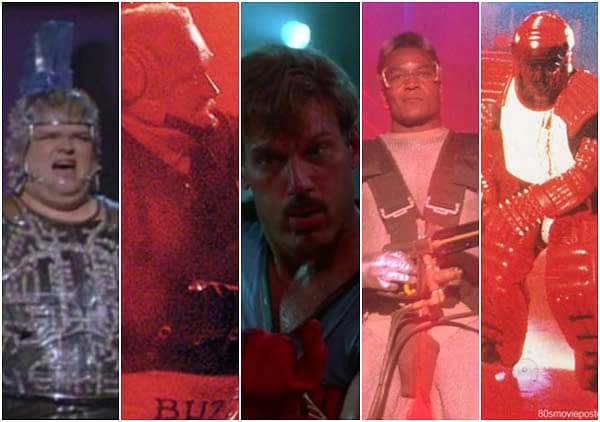 Honorable mention goes to the host of The Running Man Killian, played by Richard Dawson. Look, like a lot of the action films we know and love, nothing about this movie makes sense. We showed up for one reason and one reason only: to watch Arnold beat people up and get in some one-liners. That we got so many memorable villains is just the cherry on top.