Guillermo Del Toro's 'Trollhunters' Animated Series Bursts Onto DVD This November
Trollhunters was the computer generated animation series created for Netflix by Guillermo Del Toro with Dreamworks Animation. Long gestating as a film idea, the idea was adapted to serialised cartoon series for Netflix, and is a lot of fun. The show had a host of awesome stars, including Kelsey Grammer and Ron Perlman, but perhaps none more heartbreaking than the lead star of the show, the late Anton Yelchin. It was one of Yelchin's final projects, as he passed away shortly after recording the majority of his lines. Del Toro refused to recast the character and replace his dialogue for release on Netflix.
The DVD, which will collect the entire first season of the show, will be released November 7th. The show was renewed for a 13-episode second season, expected later in the year.
There will also be a comic book adaptation from Marc Guggenheim, who served as an Emmy-winning writer and executive producer on the show, and Richard Hamilton.
Based on the book by Del Toro and Daniel Kraus, with illustrations by Sean Murray, Trollhunters tells the story of Jim (Yelchin) Lake, a teenager living in Arcadia in the US, who discovers that he is the first human Trollhunter, a role usually served by friendly trolls who are living under the earth. With his troll helpers and mentors Blinky (Grammer) and AAAARRRRGH!!! (Fred Tatasciore), along with his human best friend Toby (Charlie Saxton) and love interest Claire (Lexi Medrano), Jim learns to harness the powers and abilities of the magical amulet that grants him his new role in the quirky, crazy troll society, and they face off against the dark trolls bent on destroying the human race.
Trollhunters harnesses a lot of the feel of young adventures films from the '80s, yet in a modern setting. It brings to mind the likes of The Goonies, but with a host of wacky characters and intriguing backstory that make this show a deeply enjoyable and truly fresh feeling animated series.
Catch Trollhunters Season 1 on DVD November 7th.
---
---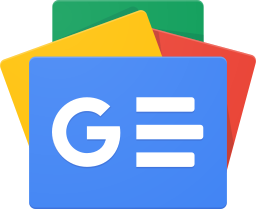 Stay up-to-date and support the site by following Bleeding Cool on Google News today!