The Controversial Fate of Miles Morales in Spider-Men II Revealed
Spider-Men II #5 by Brian Michael Bendis, Sara Pichelli, Mark Bagley, Elisabetta D'Amico, John Dell, Justin Ponsor, and Cory Petit is the final issue of the crossover series with the two Spider-Men now living in the 616 Universe (or whatever it is Marvel wants to call it now), Peter Parker and Miles Morales. As one of the last series by Bendis involving Miles Morales, a character he co-created with Pichelli, many felt this would be his last treatise on the character. And just as they brought him into the Marvel Universe, they may leave him in a wholly new position to say goodbye. Maybe even wrap things up.
Seems that such a theory was right, as there is definitely a potential new direction for Miles Morales set up.
We will now be heading deep into spoiler territory, so spoiler warnings are in full effect. Initially, we see that Miles is thinking about the Spider-Man legacy a fair bit, especially after Peter blew up at him in the last issue. It would also seem to tie in the Generations one-shot, where Miles felt he learned how Spider-Man was something distinctly belonging to Peter Parker, and thanked him for letting him be part of it.

After the inevitable kerfuffle with Taskmaster, and the 616 Miles Morales making his move (more on that later), the Miles Morales that fans have all come to know and love seems to make a fairly big decision on his future. It would seem that Miles Morales is retiring.
It's one helluvan early retirement, but it would seem that Miles Morales may be putting the Spider-Man mask away. For good?
Who knows. After all, Peter Parker quit being Spider-Man before. But he came back. Will Miles? Well, maybe Miles won't be gone for long as a hero, but it certainly does seem to be implied that when he does come back (because, obviously, he will be), he may not be 'Spider-Man' anymore.
Certainly, there is something to be said for a new character ultimately finding their own identity, instead of being someone else's. In a world where the person who's legacy your trying to live up to is still around, live and kicking, it may even make more sense to become your own man.
I wonder, could this be something other diverse legacy characters may be doing? For example, Kate Bishop/Hawkeye has seen her title cancelled, might she wind up taking on a new superhero name before the end? Just a random thought.
This might cause a lot of upset for some. After all, there are loads of fans who adored Miles exactly for the fact that he was a person of colour being Spider-Man, one of the world's most recognised heroes. It was a major step forward.
But of course, we should all remember: James Rhodes was Iron Man once, before he became War Machine. Miles may have put his time as Spider-Man to bed (and that is potentially still a maybe, but it sure looks that way), but that is not to say his hero days are over.
---
---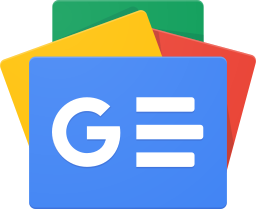 Stay up-to-date and support the site by following Bleeding Cool on Google News today!