Sacré Bleu! International Film Legend Claudia Cardinale Not Thin Enough For Official Cannes 2017 Poster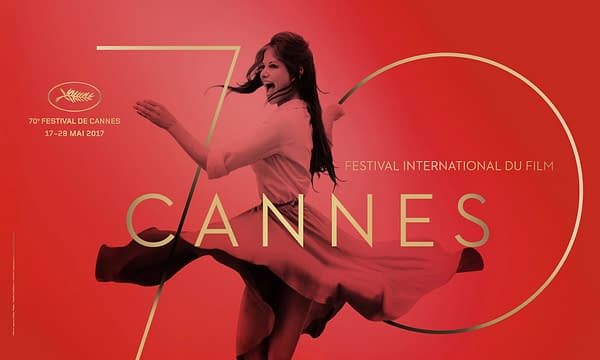 With a career spanning across seven decades, legendary Italian actress Claudia Cardinale is a star of Italian, French, and American cinema and a former U.N goodwill ambassador for women's rights. It's no surprise that Cardinale would be honored on the official poster for the 2017 Festival International Du Film Cannes, a French phrase which translates roughly as "Celebration Of Extremely Stinky Cheeses." The poster was designed by French agency Bronx. 2017 marks the seventieth anniversary of the famous film festival.
What may be a surprise, however, is that the actress who throughout her career was both a renowned beauty and an advocate for judging female actresses on more than their looks was apparently deemed not attractive enough to avoid airbrushing of her photo for the controversial poster. At least, that's the only logical conclusion that can be drawn when viewing the original 1959 photograph that served as the basis for the photo, which seems to show that Cardinale's perfectly-fine-as-they-are waist and thigh were artificially slimmed down for the poster:
An animated gif someone posted to Giphy shows the contrast even more clearly:
In a statement from Cardinale published along with the poster by Cannes, the actress doesn't mention the retouching:
I am honoured and proud to be flying the flag for the 70th Festival de Cannes,' says Claudia Cardinale, and delighted with this choice of photo. It's the image I myself have of the Festival, of an event that illuminates everything around. That dance on the rooftops of Rome was back in 1959. No one remembers the photographer's name… I've also forgotten it. But this photo reminds me of my origins, and of a time when I never dreamed of climbing the steps of the world's most famous cinema hall. Happy anniversary!
In response to the controversy, Festival head Thierry Frémaux uncharacteristically refused to surrender, showing all the decor exhibited by fellow French festival Angoulême when they exclusively nominated men for their Grand Prix by responding to a critical article in the French version of Elle Magazine by saying, "It's true that Elle never publishes retouched photos; that's well known. Where's the retweet of Claudia Cardinale's statement?" and retweeting a statement calling the controversy "ridiculous," according to a report from Deadline. Frémaux then became suddenly distracted when he noticed a black cat which had accidentally pressed its back against a freshly painted white bench, becoming amorous and excusing himself to chase after her.
The Cannes Film Festival begins on May 17.