After seeing the trailer for the new Sonic the Hedgehog movie, I joined a lot of you in voicing my terror at the character's, shall we say, more anthropomorphic design elements. The movie version of Sonic the Hedgehog retained a few elements of the classic video game character— but those elements that were off were so very off that the character veered into unintentional horror territory.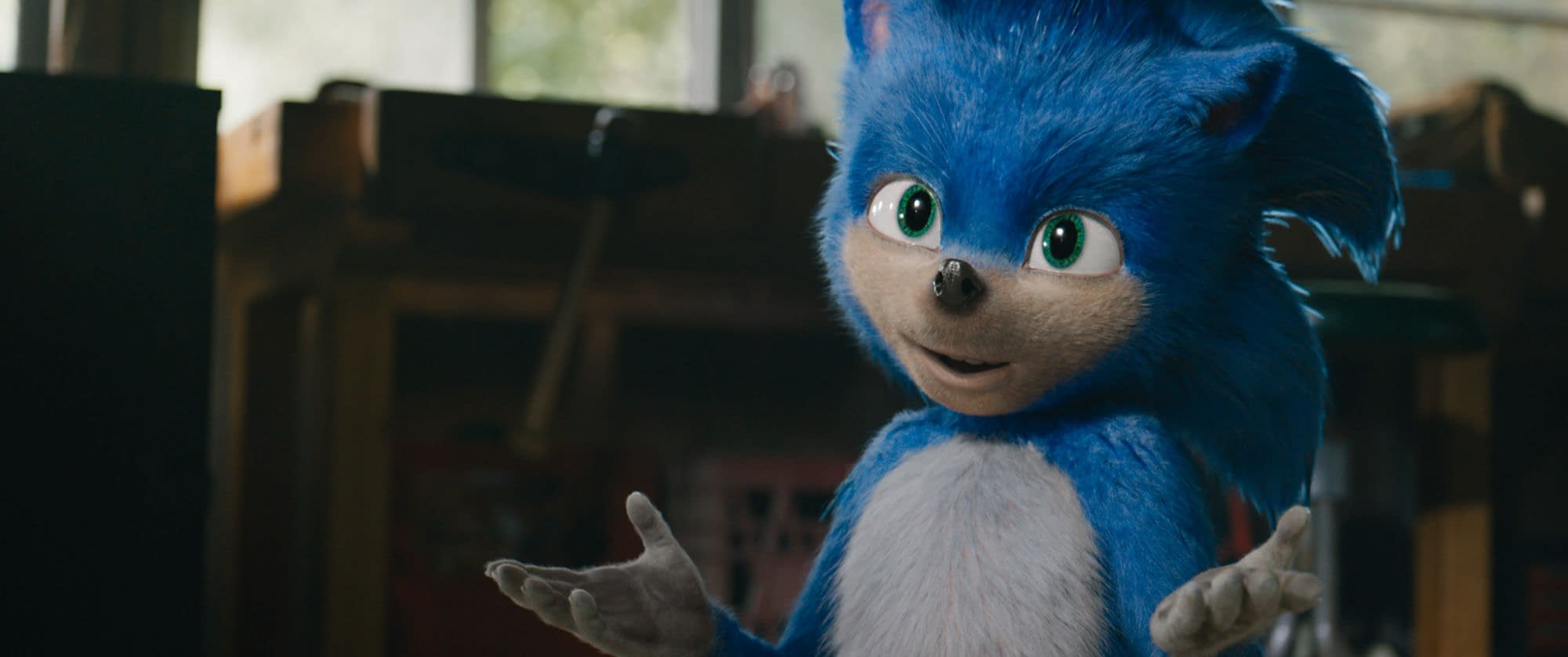 Sonic the Hedgehog producer Tim Miller was talking with Variety about his upcoming Terminator: Dark Fate, and he says that he, as well as Sonic director Jeff Fowler, heard fans loud and clear:
"Look, I was with fans and so was Jeff. When the s–t hit the fan, I went over there and said, "The most important thing to do, man, is say, 'I f–ked up. He'd already sent a tweet out an hour before I got there. He's a good man. It was exactly the right way to handle that. The fans have a voice in this too. There's a right way to listen."
Kudos to Miller and Fowler for recognizing what had gone so horribly, horribly wrong with Sonic the Hedgehog's character design. It's kind of rare for creators to admit when they got something wrong.
The new Sonic the Hedgehog film has been pushed back to Valentine's Day 2020, because nothing says "I love you" more than a movie about a blue, lightning-fast Erinaceidae. Miller has seen the new design for Sonic, though, and thinks that " I think the fans will be pleased."
https://youtu.be/FvvZaBf9QQI
I'm going to go out on a limb here, though, and posit that maybe they got everything right the first time around. If you're going to take the otherworldly elements of Sonic the Hedgehog and shoe-horn them into an earth-based story, then why not make the character terrifying? If there's anything I've learned about the trailer for The Banana Splits reboot that's happening on SYFY, sometimes the terror route is best when visiting childhood haunts.
I would also like to point out that Miller and company probably thought fans would be pleased with their original take on Sonic, too— or we wouldn't have seen it in the first place. So, for now, I'm waiting to see what they have in store before I make a verdict.
Enjoyed this article? Share it!