New Teen Titans Go! To the Movies Promo Art Channels Old-School Propaganda
We have a new piece of promo art from Teen Titans Go! To the Movies, and it plays off of some very obvious propaganda art. As we found out in the most recent trailer, Slade Wilson, aka Deathstroke (Will Arnett), is going to mind control all of the heroes into attacking people — and the Titans are the only ones who can stop him. Now we get a nice OBEY-style poster featuring Slade.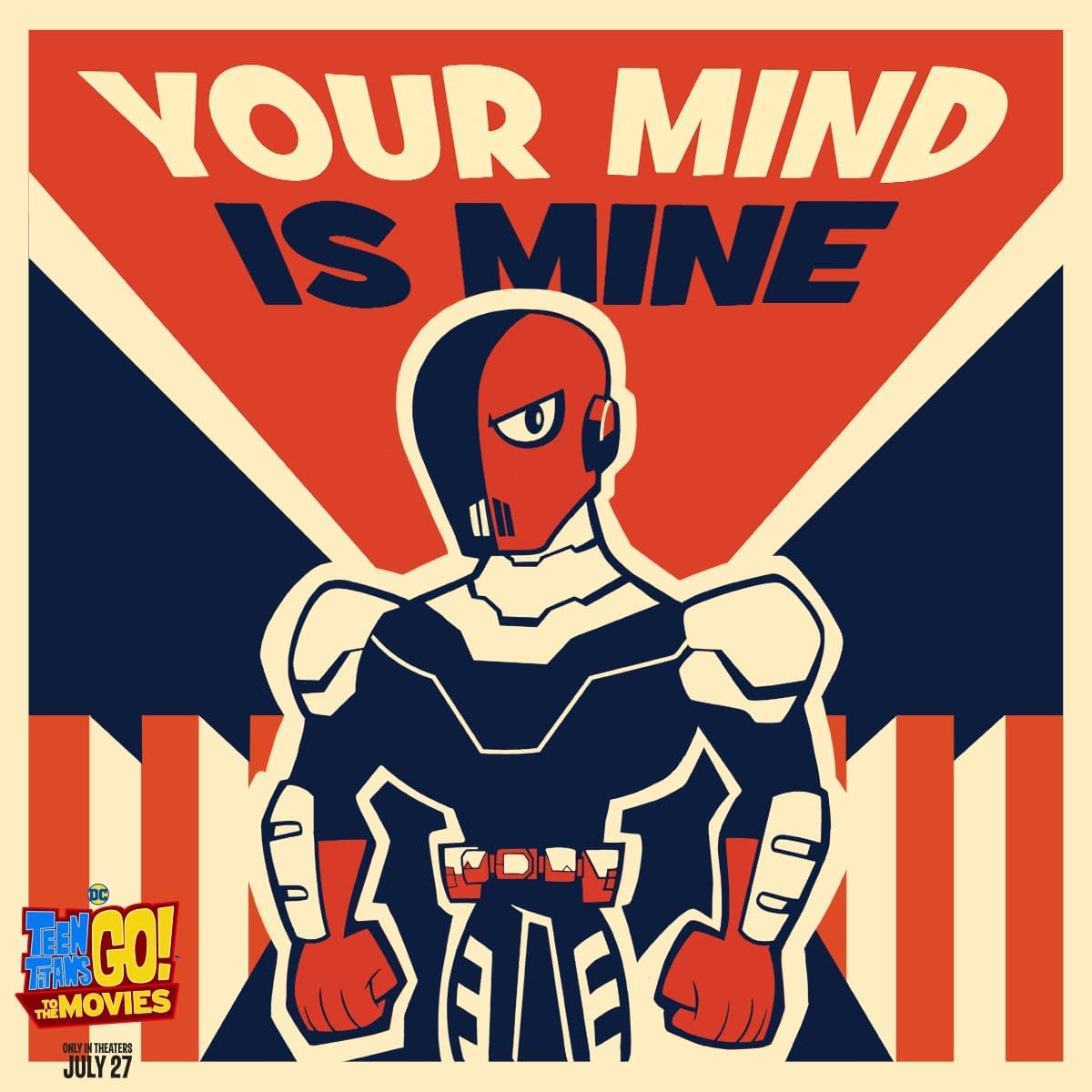 The writers of Teen Titans Go! To the Movies must be very proud of themselves, considering they made a joke about an Alfred movie in the latest trailer and now we're getting an Alfred TV show. Sometimes reality is just as funny as the stuff comedy writers put in our movies.
Summary: A villain's maniacal plan for world domination sidetracks five teenage superheroes who dream of Hollywood stardom.
Teen Titans Go! To the Movies, directed by Aaron Horvath and Peter Rida Michail, stars Scott Menville, Tara Strong, Khary Payton, Greg Cipes, Hynden Watch, Kristen Bell, and Will Arnett. It will be released on July 27th.