That 'Live, Die, Repeat' Sequel FINALLY In Development at Warner Bros.
After what feels like an eternity, Warner Bros. Pictures is FINALLY moving forward on a sequel to Edge of Tomorrow, aka Live, Die, Repeat. The tech-heavy Groundhog Day starring Tom Cruise and Emily Blunt, and has post-release been embraced for the great film it really is.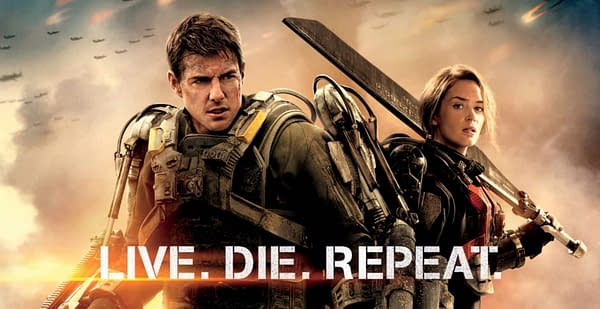 According to Deadline, Matthew Robinson pitched a version of the film, and has since been brought on to write the sequel.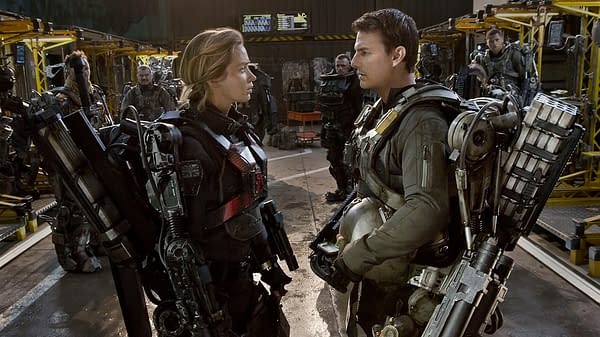 Word is that Warner Bros. wants the team of Cruise, Blunt, and director Doug Liman to return for the second film, but so far nothing is set in stone. Additional reports claim neither Blunt nor Cruise will sign on until there is a script.
Back in March of 2018, Blunt revealed that production on a possible sequel had been delayed due Mary Poppins Returns, which featured Blunt as the magical nanny:
"It's a lot for all the stars to align for everyone to be free at the same time and available to do it at the same time. They asked me to do [it] two months before I started 'Mary Poppins.' Tom was like, 'Can you go this autumn?' and I was like, 'No, I can't go, I'm playing Mary Poppins for like a year, dude! I can't do 'Edge of Tomorrow.'"
We'll let you know what we hear about this project. Here's hoping it happens.