Chloé Zhao Discusses Eternals Reception and Response to Sequel Buzz
The Eternals director Chloé Zhao recently avoided discussing a possible sequel and had this to say about the film's reception.
---
The Eternals was a pretty big moment for the lore of the MCU, introducing several heavy hitters with plenty of potential to explore in other Marvel films. In fact, the powerful characters even required explanations as to why they sat out of major MCU battles just because of how impactful (and old) they are in the grand scheme of things.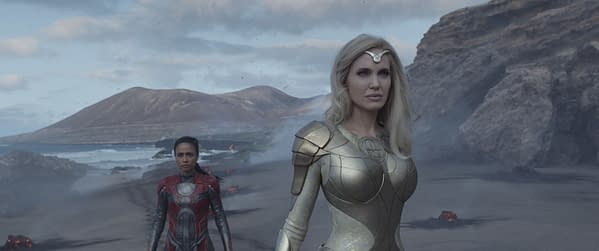 From a studio perspective, the massive, big-budget project didn't exactly equate to being one of their biggest titles so far. However, earning $200 million over its budget (excluding pricey marketing costs) didn't exactly make the film a failure by any means either. Still, the mixed-to-negative reception and partially lackluster box office totals might have tainted interest in moving forward if we're considering director Chloé Zhao's recent comments.
Does Zhao Really Want to Return for The Eternals 2?
When first asked if she'd be open to returning to the world of The Eternals for a follow-up movie, the director simply offered "no comment" to The Hollywood Reporter. However, when then asked about the more critical responses about the filmmaker's familiarity with the material regarding the Marvel film, Zhao goes on to explain, "When you're in Marvel and when you're dealing with an audience that big, I truly treasure and respect that each of us is so unique. It's exciting that we're all so different, and we're all changing and growing every day. But with a global audience, it's almost impossible to make everybody perfectly happy, and to do that is to say that everyone is the same."
Zhao then clarifies to the publication, "So I think there's inevitably going to be that [difference of opinion], and you just have to stay true to the kind of film you want to make and who you are and the people you're collaborating with. That's all you can do, really, and have a good time. Everything else is out of your control."
Do you think that Zhao should return to direct an Eternals 2, or was one film enough to appease your appetite for these characters?