Adam Scott: Joining Parks and Rec Didn't Get Party Down Canceled
Party Down & Parks and Recreation star Adam Scott cleared up a long-running rumor about his joining the latter getting the former canceled.
---
With today marking the return of Adam Scott (Severance), Ken Marino (The Other Two, Veronica Mars), Jane Lynch (Glee, The Marvelous Mrs. Maisel), Martin Starr (Knocked Up, Silicon Valley), Ryan Hansen (Bless this Mess, Veronica Mars), and Megan Mullally (Will & Grace, The Great North) for a third season of Party Down, Scott's decided to clear the air on a decade-plus-old television urban legend involving the STARZ series and NBC's modern sitcom classic, Parks and Recreation ("Parks and Rec"). For the past 13 years, there's been a belief out there that Scott left Party Down in 2010 to take on the role of Ben Wyatt on the Amy Poehler-starrer bear the end of its second season, and that's the reason Party Down was cancelled. Speaking with EW, Scott offered details & a timelineto show how one had nothing to do with the other.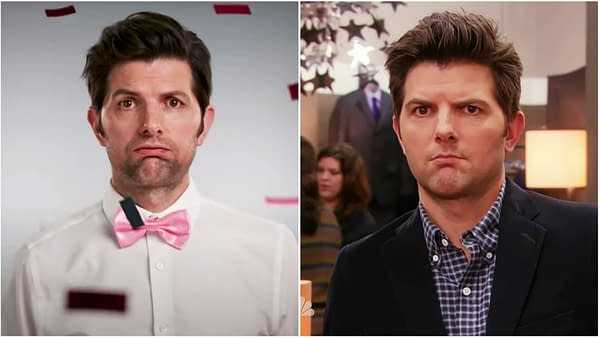 "We were waiting to hear whether we would get a season 3 for 'Party Down,' and the wait became longer and longer, and it really never felt like good news when the wait extends. Then the 'Parks and Rec' opportunity comes up, so I needed to try and find out if there's a chance that 'Party Down's' going to get picked up. I reached out to someone I had developed a relationship with at STARZ, an executive, and he off-the-record did me the favor of telling me, 'If you have an opportunity in front of you, you should take it,'" explained Scott, with that interesting reveal that he had been given the heads-up to start looking instead of waiting for a Season 3 green light.
"It was a very kind thing for him [STARZ executive] to do, because then it was a week later that they did cancel the show," Scott added. "I was a big 'Parks and Rec' fan, but I also loved 'Party Down' and didn't want to let everyone there down, so it made the decision a lot easier, though also very sad." In fact, Parks and Recreation series creator Mike Schur was nervous about being blamed as the person "that kills 'Party Down.'" Scott shared, "That was the first thing ['Parks and Rec' creator] Mike Schur told me: I got the job in the first place because Mike's a 'Party Down' fan, but he said, 'I want you to be on our show, but I also cannot live with myself if I'm the guy that kills 'Party Down." So he is not, and I am not. The timing was what it was, and it was all really sad then. But here we are now!"
---
---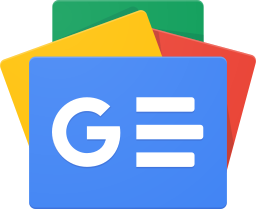 Stay up-to-date and support the site by following Bleeding Cool on Google News today!