Actress Anya Taylor-Joy already looks like a real-life Gelfling Princess, so her being cast as royalty on Netflix's upcoming Dark Crystal: Age of Resistance series came as no real shock. It did for her though, as she revealed that "there have been few jobs that I've screamed quite as loudly" when getting the casting news.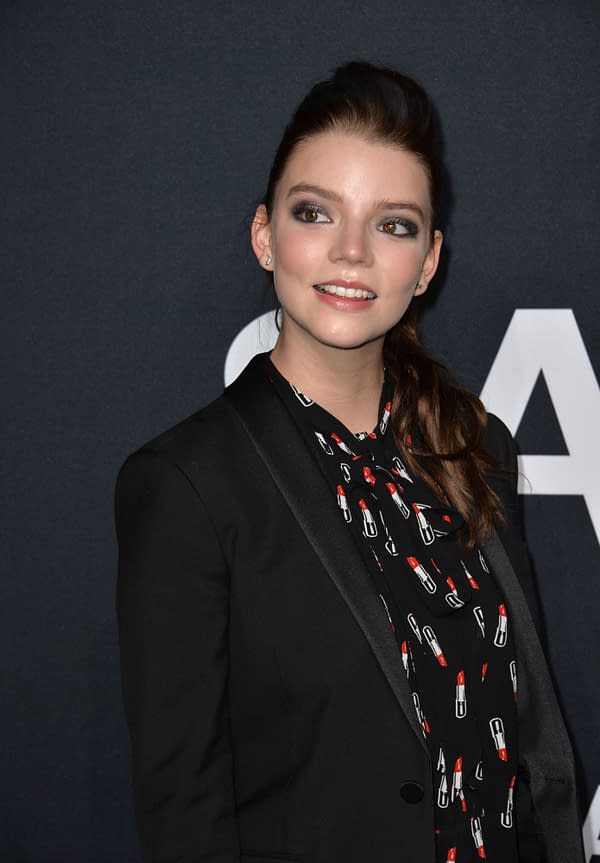 In a recent chat with Entertainment Weekly, Anya elaborated on who Brea is.
"Brea's the best, I love her so much. She's a Gelfling princess. She reminds me a lot of myself when I was a kid," Taylor-Joy says. "Always reading, obsessed with reading. Obsessed with learning and acquiring as much knowledge as she possible can. It's not like she doesn't like being a princess, it's just that I think she finds the duties quite tiresome. She just wants to go out in the world and explore and learn all that she can. She makes me laugh sometimes because she is a bit of a know-it-all. Sometimes she can't help herself, butting in and interjecting. She just makes me really really happy."
This is Brea, the Gelfling Princess that Taylor-Joy will be voicing in the high fantasy series coming to Netflix this summer.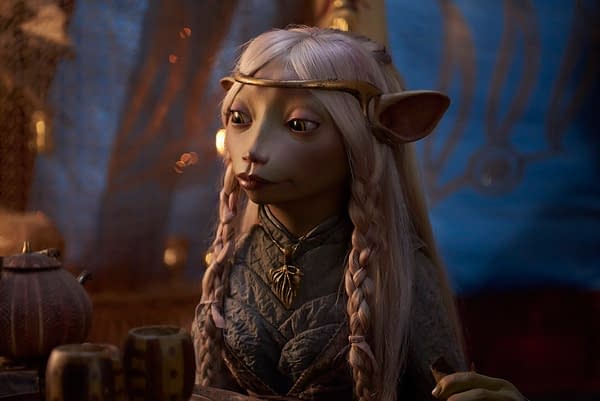 And, her experience of first meeting the puppet she'd be voicing.
"I first met her on my first day. It was just really exciting because she's got those lovely ears and her hair. She actually looks a bit like me when I was a kid, because I had really really really long blonde hair. It was just so wonderful to see her move. I find her really sweet. I get really excited about all of this kind of stuff and I'm just over the moon to be part of this project. I'm really really quite in love with Brea. It's just wonderful."
We know the cast list or the Gelflings: Caitriona Balfe (Outlander), Harris Dickinson (forthcoming Maleficent 2), Natalie Dormer (Game of Thrones), Eddie Izzard (Ocean's Thirteen), Theo James (The Divergent Series), Shazad Latif (Star Trek: Discovery), Gugu Mbatha-Raw (The Cloverfield Paradox), and Mark Strong (Kingsman).
The Skeksis & Mystics will be voiced by Harvey Fierstein (Torch Song), Mark Hamill(Star Wars), Ralph Ineson (Game of Thrones), Jason Isaacs (The OA), Keegan-Michael Key (Key and Peele), Ólafur Darri Ólafsson (True Detective), Simon Pegg(Mission: Impossible). Additional characters will also be voiced by puppeteers from the production, including Alice Dinnean, Louise Gold, Neil Sterenberg and Victor Yerrid.
We'll also be hearing Helena Bonham-Carter, Toby Jones, Alicia Vikander, Simon Pegg, and Andy Samberg.
A familiar face from the first Dark Crystal, wise woman Aughra, will also appear in this new series, and will be voiced by Donna Kimball (The Happytime Murders).
Netflix said in a statement about the series:
"To match the stunning visual world of The Dark Crystal: Age of Resistance, we knew we had to entice some incredible voice talent to add dimension to the exquisite artistry of the puppeteers who bring the characters to life. I am proud to say that this may be one of the finest casts assembled from the world's favorite TV shows and movies, and I am now even more excited for fans to come back to Thra with us, and for new viewers to discover this world for the very first time."
Dark Crystal: Age of Resistance is set to hit Netflix on August 30th, and we can't WAIT.
Enjoyed this article? Share it!