You have to give Oliver (Stephen Amell) some credit: he's trying to be your friendly neighborhood vigilante, did some prison time, sat down for an on-air mea culpa that even involved a pledge to be a law-abiding (???) arrow-slinging vigilante for Star City, and even started atoning for Dad's past sins–to the point where even Emiko (Sea Shimooka) is considering giving him a chance.
So why not allow a documentary crew to tag along while you're on the job to show you're keeping your promise of total transparency? What could go wrong?
You do remember this is Oliver Queen we're talking about…right? In case you need a reminder, here's a look at this week's upcoming 150th episode of the CW's Arrow, "Emerald Archer":
https://youtu.be/LwwjlgzdNcY
Arrow s07e12 "Emerald Archer": The 150th episode of "Arrow" showcases a documentary entitled "The Hood and the Rise of Vigilantism" starring Oliver Queen (Stephen Amell), Felicity Smoak (Emily Bett Rickards), and the rest of Team Arrow. As a camera crew follows Oliver and team around to talk about their past as vigilantes and what the Green Arrow means to Star City, Oliver must also deal with William's (guest star Jack Moore) return from boarding school as well as a new threat to the city.

The episode will feature "documentary footage" captured by the BTS crew and interviews from those who have worked alongside the Green Arrow. The documentary is narrated by Kelsey Grammer. Glen Winter directed the episode written by Marc Guggenheim & Emilio Ortega Aldrich
Granted, we know that was only something like 20 seconds or so–but here's a gallery of preview images from this week's new episode of the CW's Arrow, "Emerald Archer," that might offer a few more clues: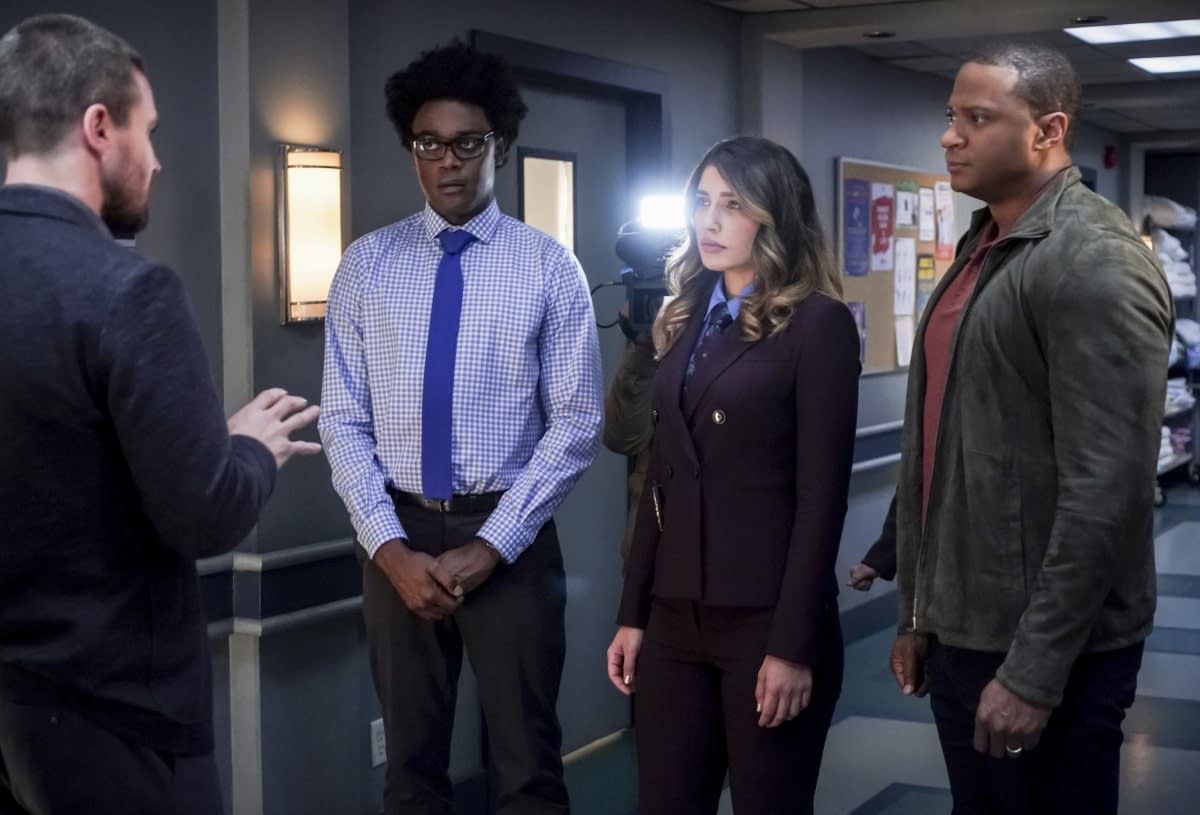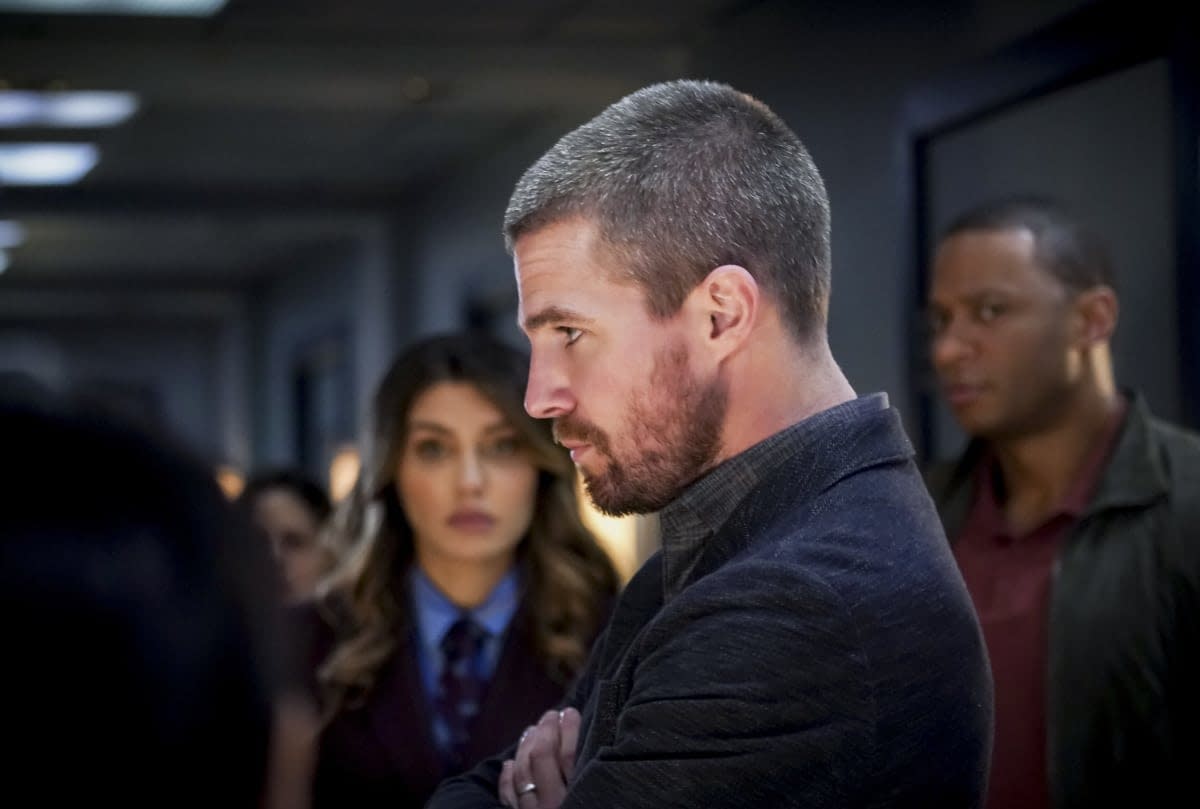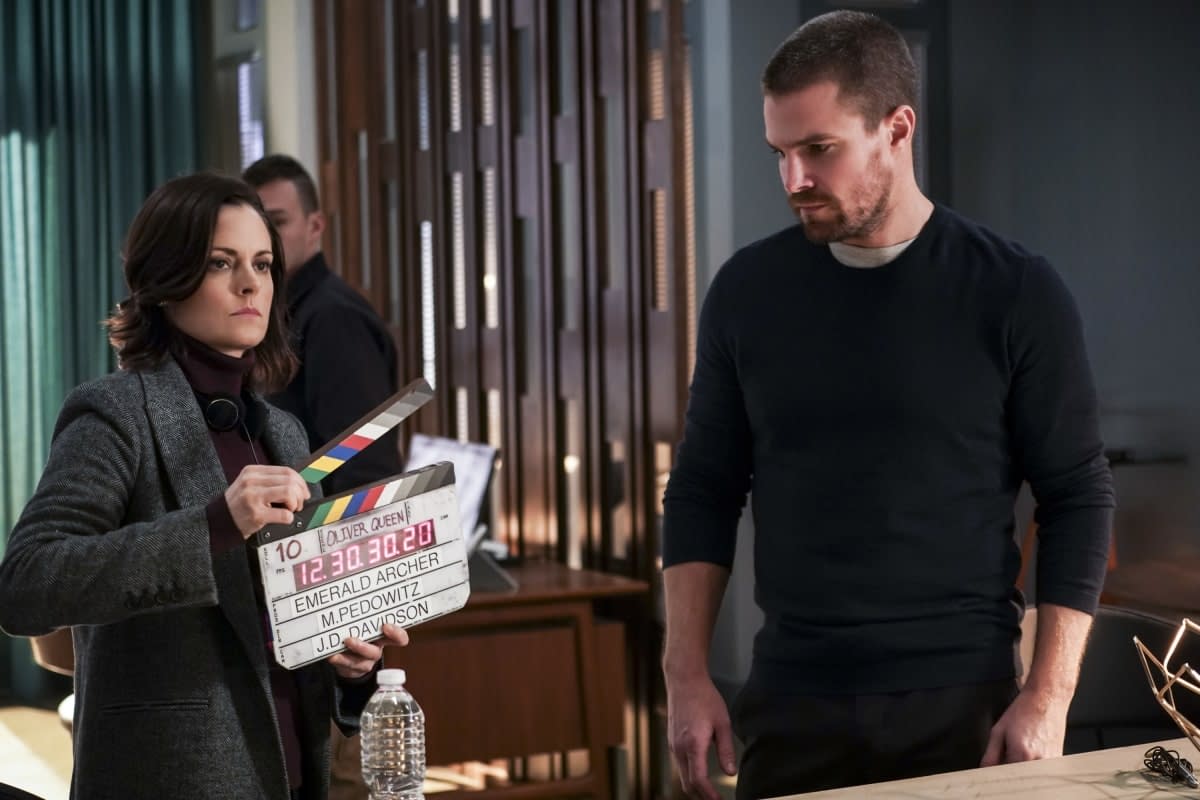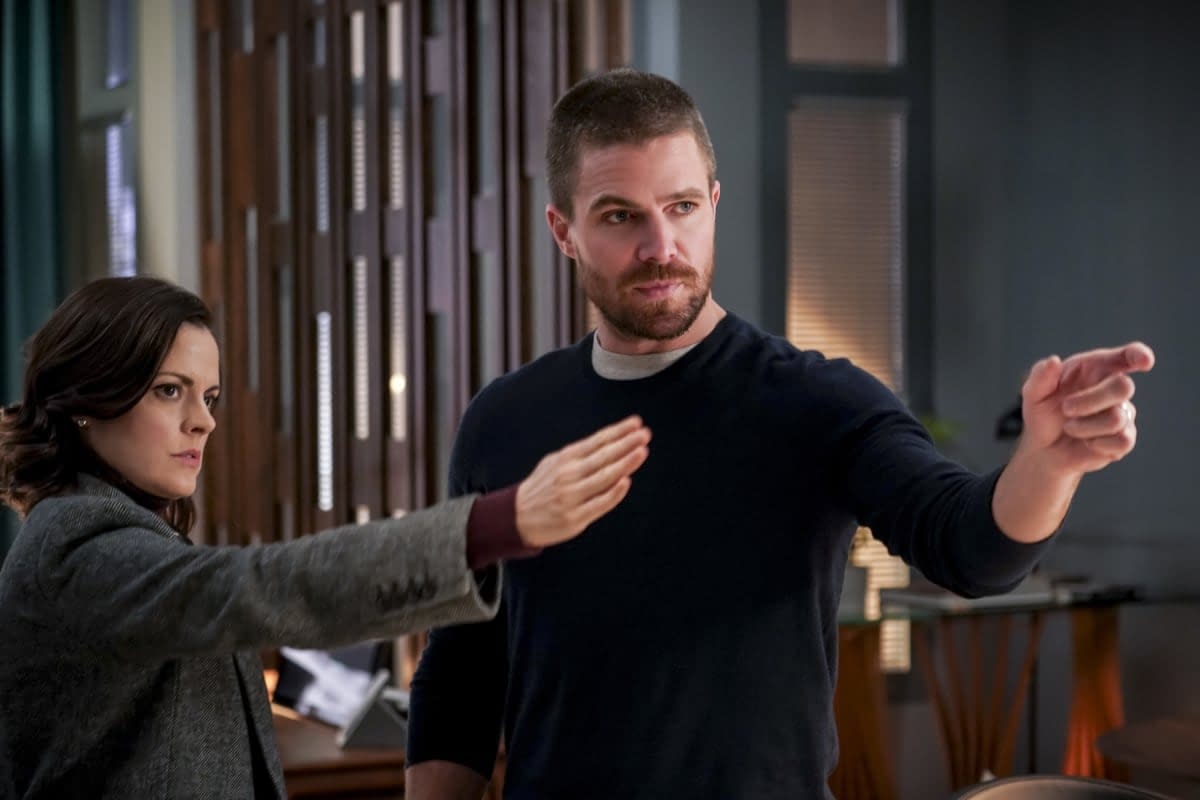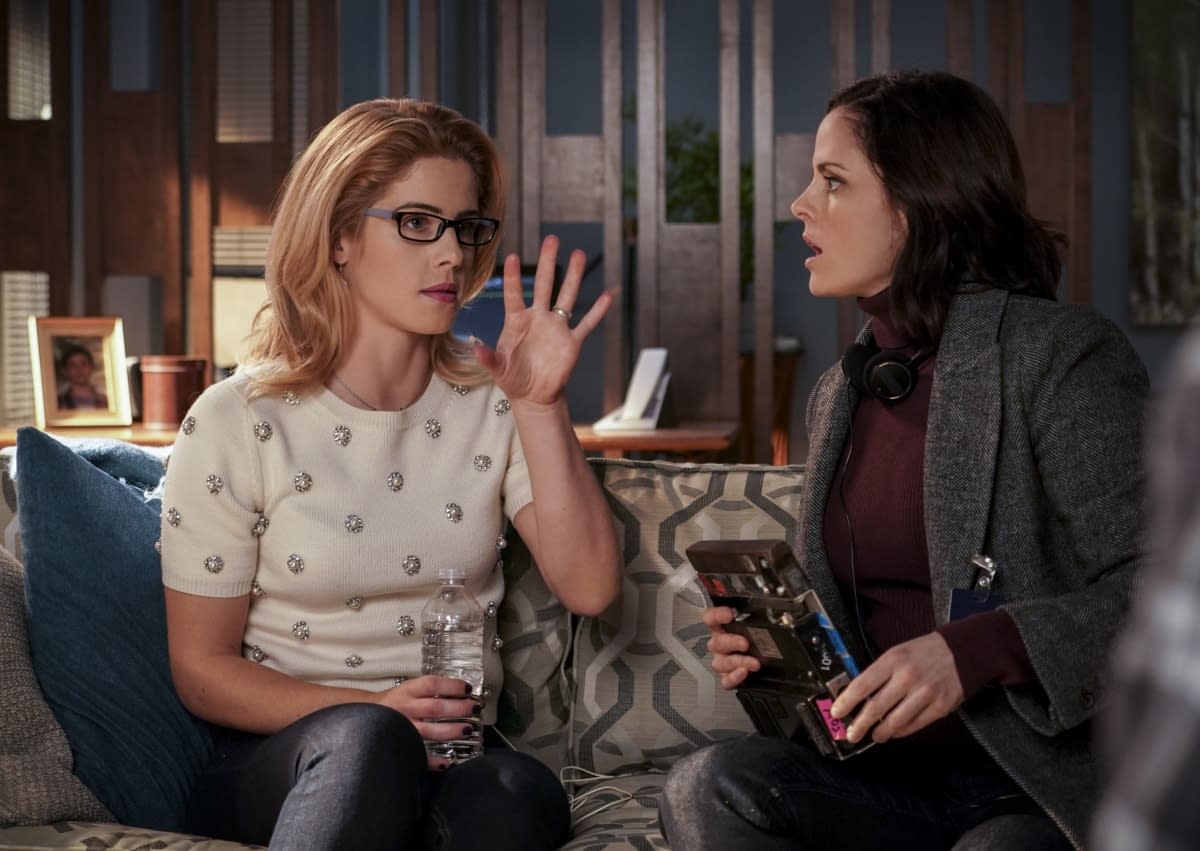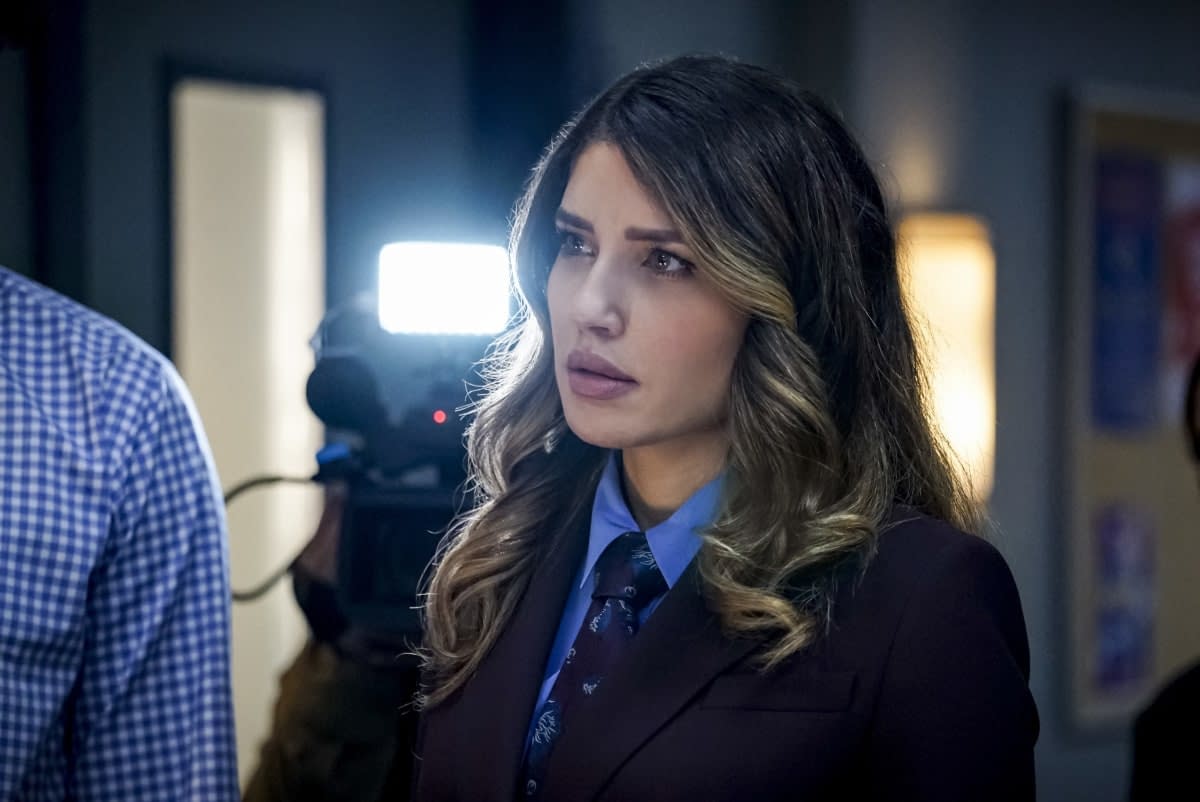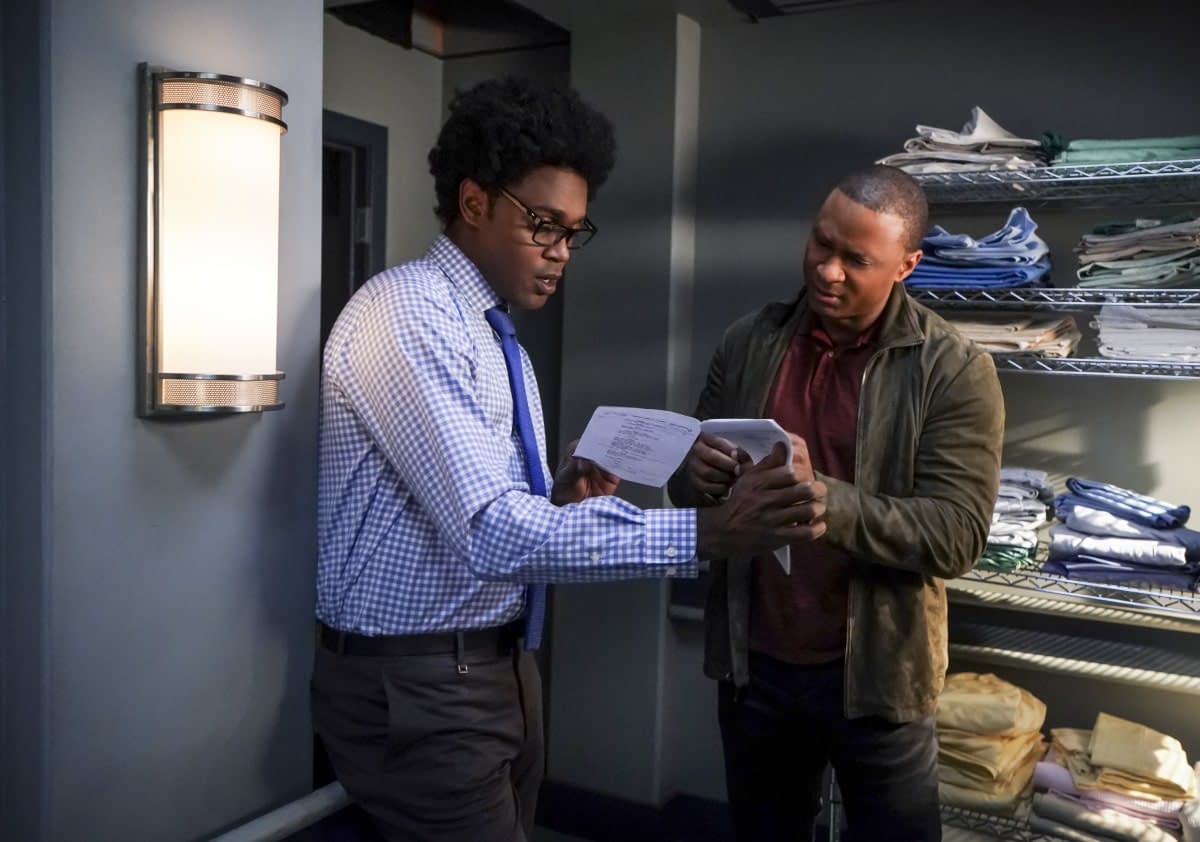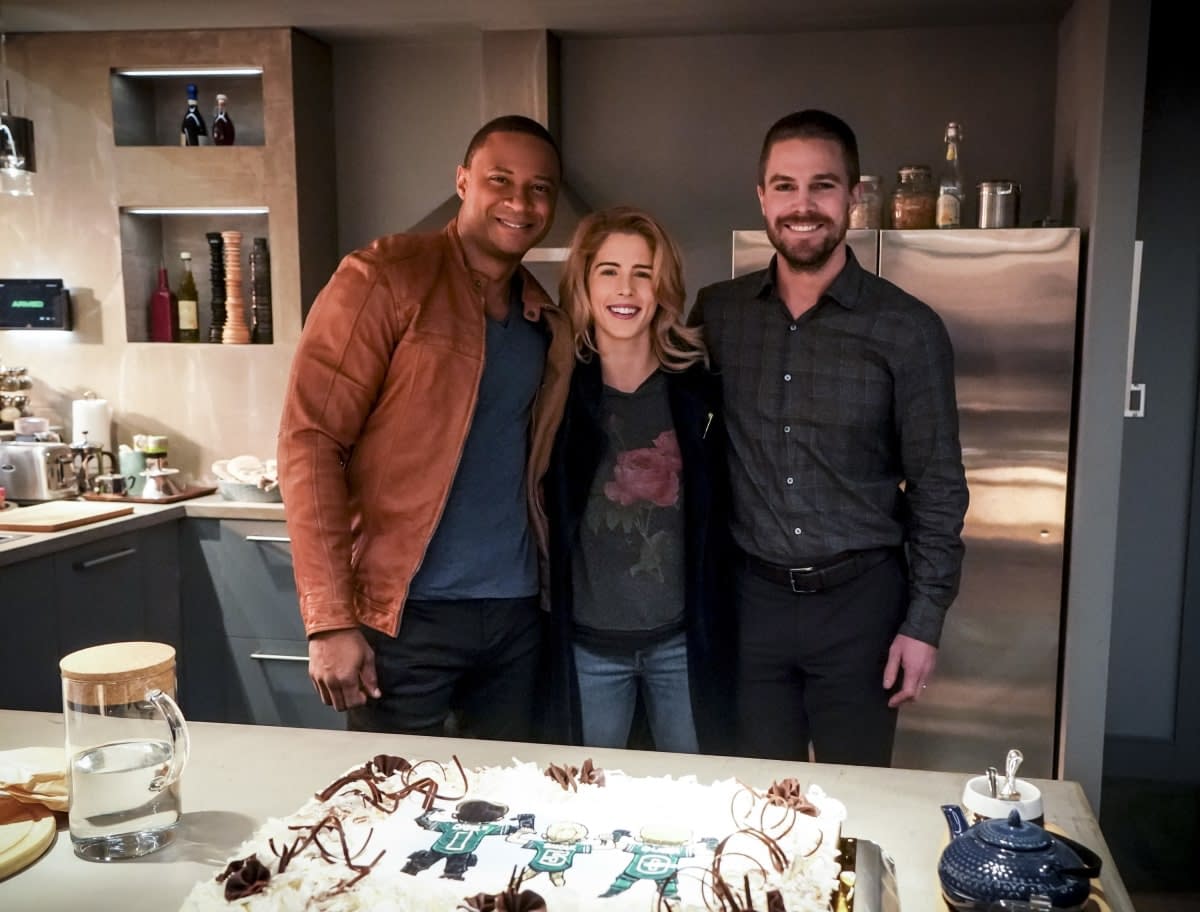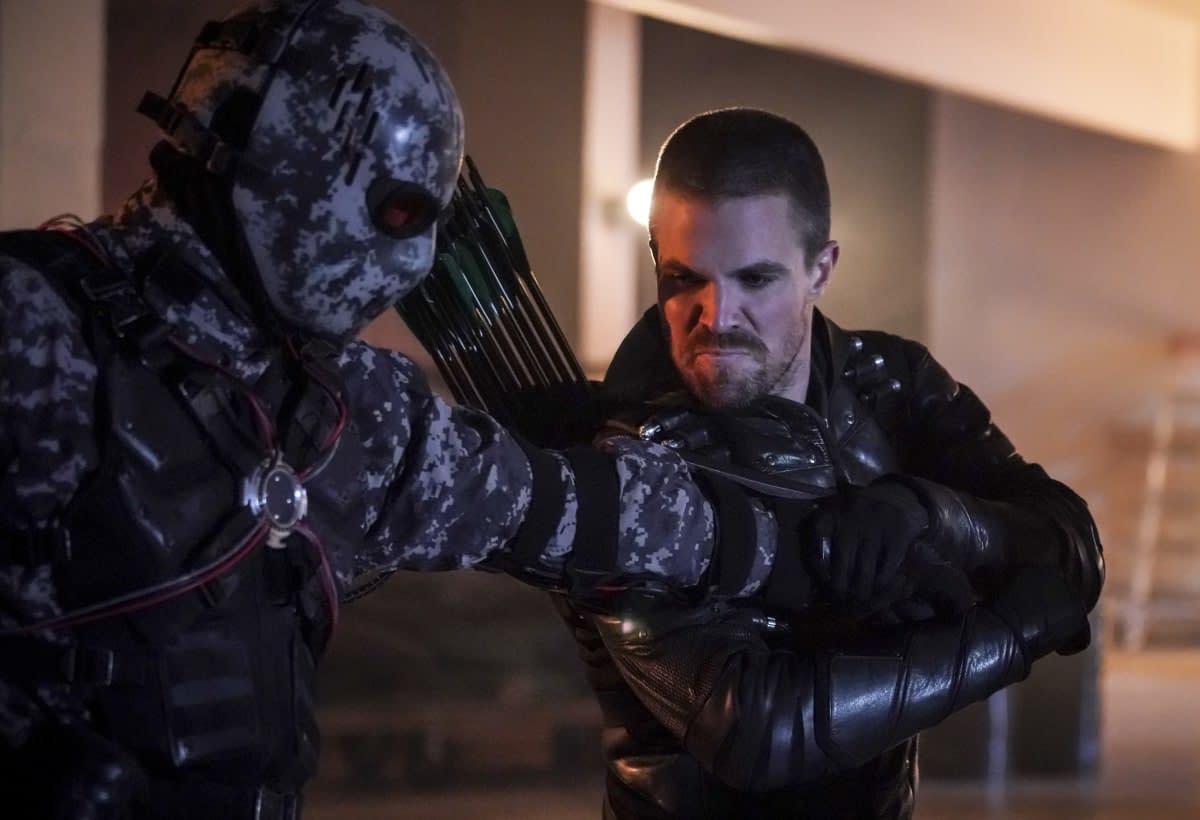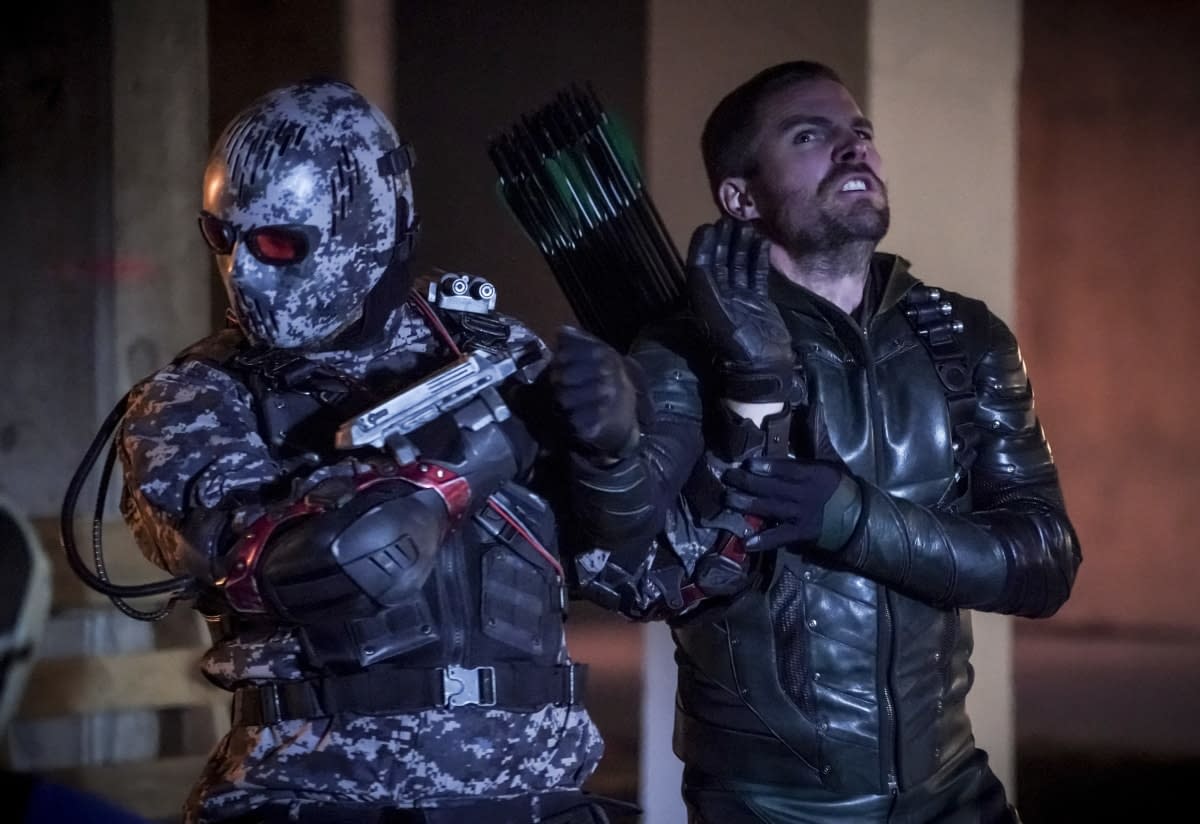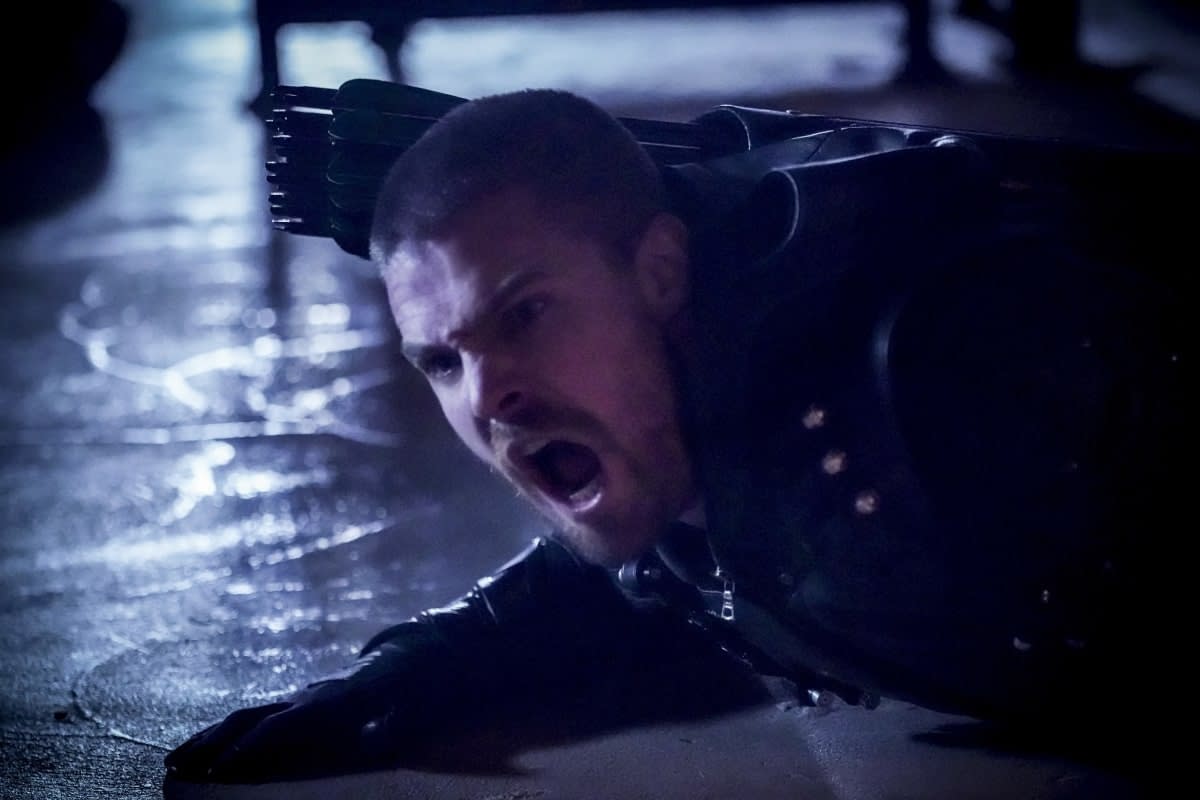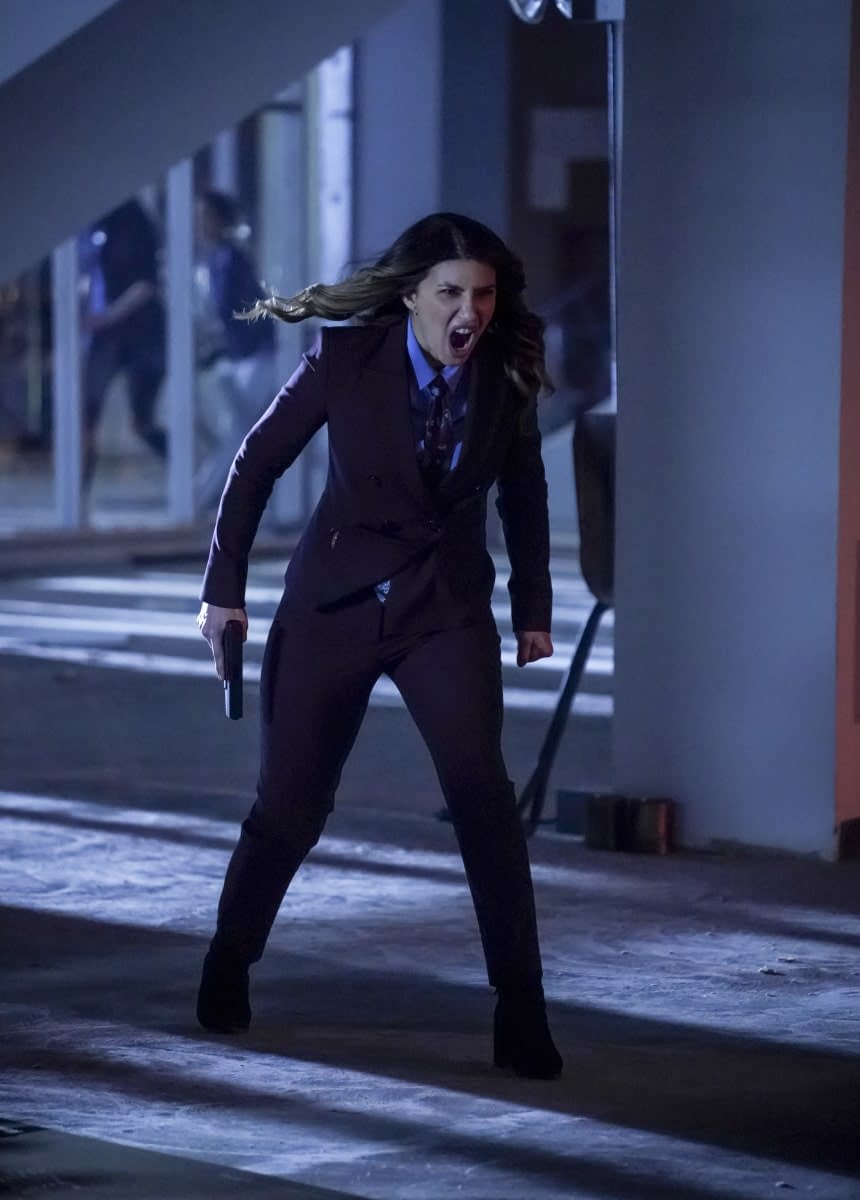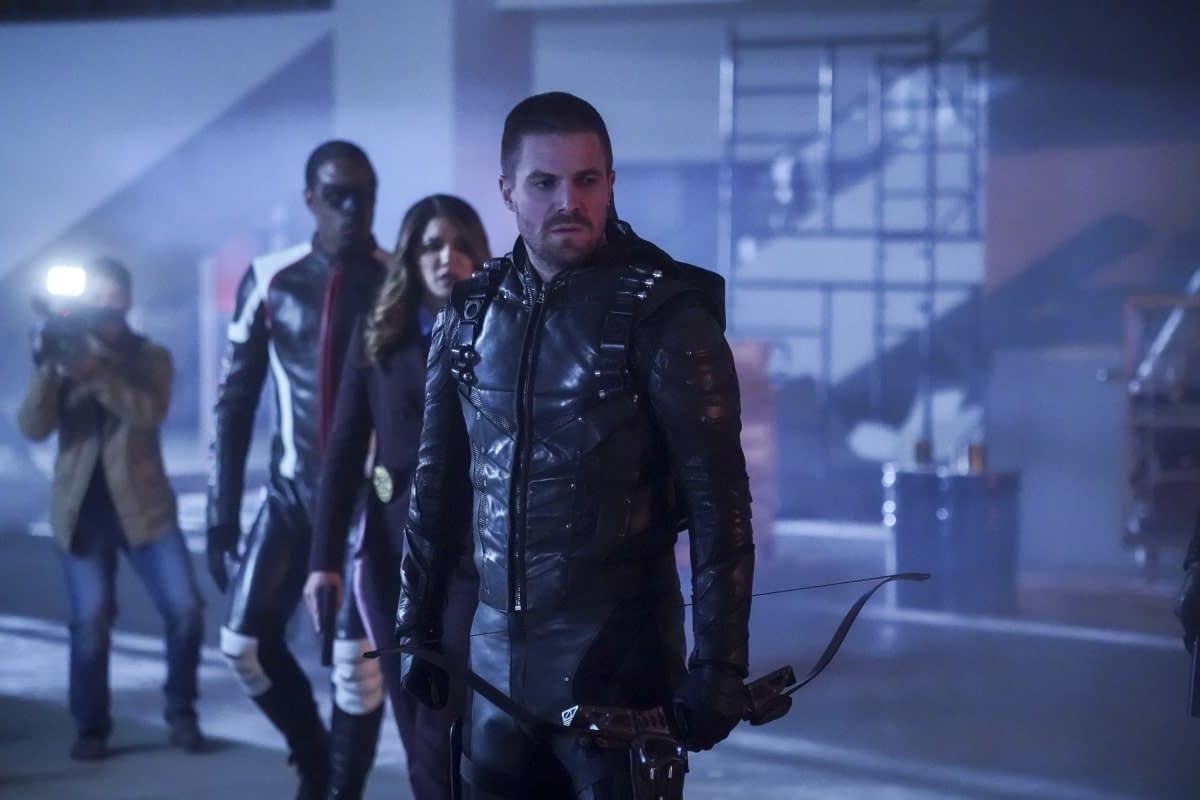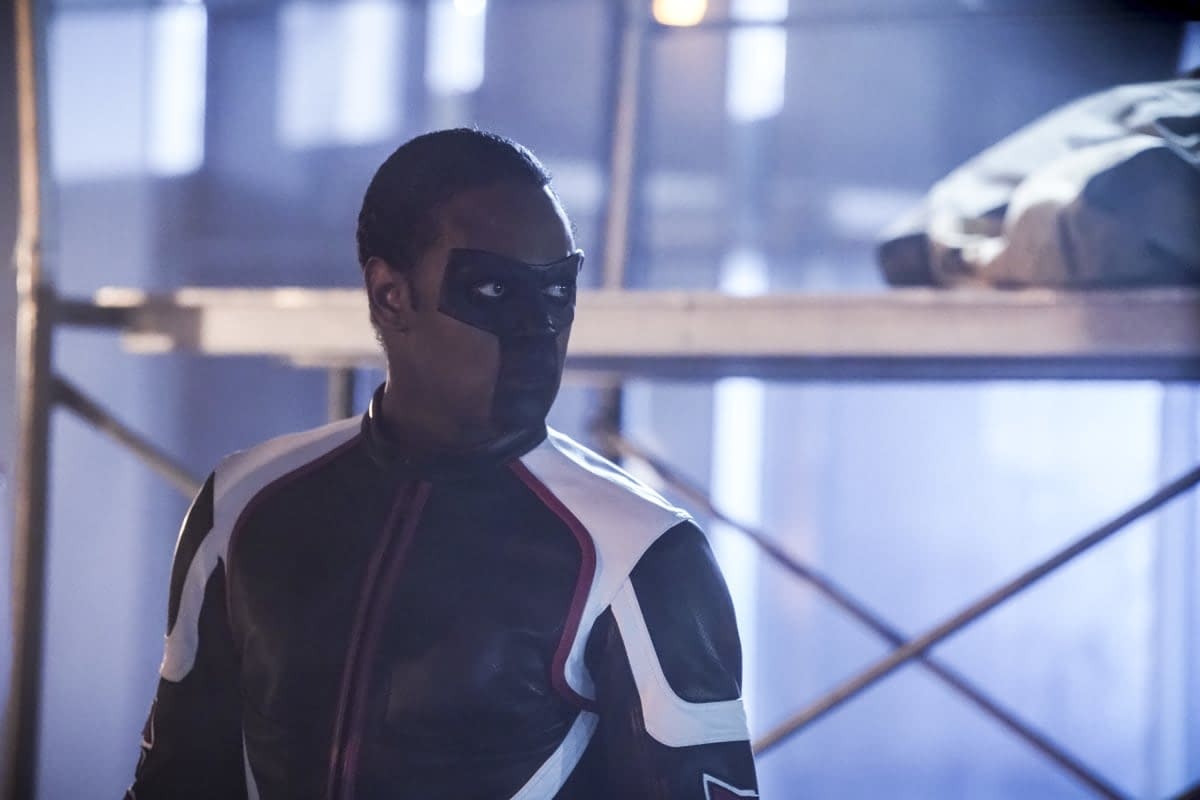 Arrow stars Stephen Amell as Oliver Queen/Green Arrow, David Ramsey as John Diggle/Spartan, Emily Bett Rickards as Felicity Smoak, Echo Kellum as Curtis Holt/Mr. Terrific, Katie Cassidy as Laurel/Black Siren, Rick Gonzalez as Rene Ramirez/Wild Dog, Juliana Harkavy as Dinah Drake/Black Canary, Colton Haynes as Roy Harper, and Kirk Acevedo as Ricardo Diaz.
Enjoyed this article? Share it!