Bad News 'The Orville' Fans- Yes, [SPOILER] Has Exited Fox Series
If you have NOT caught up on season 2 of FOX's The Orville, you probably should before reading further, as there will be some spoilers.
https://youtu.be/CAc1nutoHoM
No really–if you didn't watch the most recent episode, "Home", you should probably do that.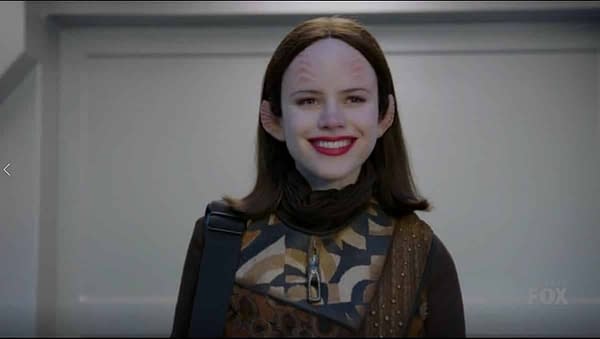 Okay, if you're still here, that means you know exactly what transpired at the end of The Orville season 2 episode 2, "Home", and that for all intent and purposes, Security Chief Alara has left the ship.
Fans were quick to point out that perhaps actress Halston Sage could always return during the season, but, that seems unlikely now.
According to a report from ComicBook.com where the outlet reached out to FOX for clarification on Sage's departure, the network confirmed that yes, Sage is not returning to the series.
There is not a reason given for the departure, nor a statement, but this is sad news for fans of the tiny-but-mighty character.
We had the pleasure of speaking with Sage and the cast/crew of The Orville during SDCC 2017, and are sad to see her depart the series.
The Orville airs on FOX on Thursdays.