Clone High: Phil Lord, Chris Miller, Bill Lawrence Series Sets Return
MTV Studios continues making waves in the animation world, announcing on Friday a deal with original series creators Phil Lord and Chris Miller (Spiderman: Into the Spiderverse) and Bill Lawrence (Scrubs) for a re-imaging of their 2002 television series Clone High. Original series writer Erica Rivinoja will serve as showrunner, and write the pilot with Lord and Miller. Chris McCarthy, President, ViacomCBS Entertainment and Youth Group, is excited by what the team can bring to a modern take on the series, saying, "We thrilled to reunite with Phil Lord, Chris Miller and Bill Lawrence to re-imagine this cult classic as we rapidly grow our portfolio of beloved and iconic adult animation series." The new series will maintain the original series overall approach, with historical figures like Abraham Lincoln, Cleopatra, Joan of Arc, John F. Kennedy, and more, finding themselves cloned and back in high school to face the trials and tribulations of what counts as a "normal teenage life."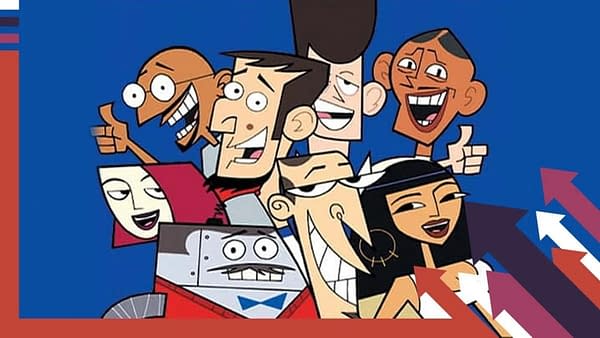 As questions remain over how long it will take for live-action series to resume production after the COVID-19 pandemic shuttered productions back in March, networks and streaming services are looking to bolster their adult animation programming. MTV Studios previously gave green lights to Daria spinoff series Jodie, with Tracee Ellis Ross (Black-ish); as well as to a two-season reimagining of Beavis and Butt-Head, with Mike Judge (Idiocracy, Office Space, Extract) returning to write, executive produce, and voice the dysfunctional duo. Both series are set for Comedy Central, which is looking to use the returning South Park as the foundation to build up its animated library around. Comedy Central, MTV Studios, and MTV are all under ViacomCBS' Entertainment & Youth Group's banner, which could signal that Comedy Central will also be Clone High's home though no network/streaming deal has been announced. First airing on Canadian cable network Teletoon for one season (2002-2003), the series would later debut on MTV where it would develop a strong following among its fanbase.