Posted in: NBC, NYCC, TV | Tagged: lincoln, nbc, NYCC, NYCC 2019
---
Digging Up The Same Old Corpses With NBC's "Lincoln" at New York Comic Con #NYCC
NBC has a new show coming called Lincoln. Surprisingly, it isn't about a president, a car, or a town in Nebraska. Instead, it's a new take on The Bone Collector series by Jeffrey Deaver. Those of us at NYCC were able to watch the first 25 minutes or so of the pilot starring Russell Hornsby, Arielle Kebbel, and Michael Imperioli.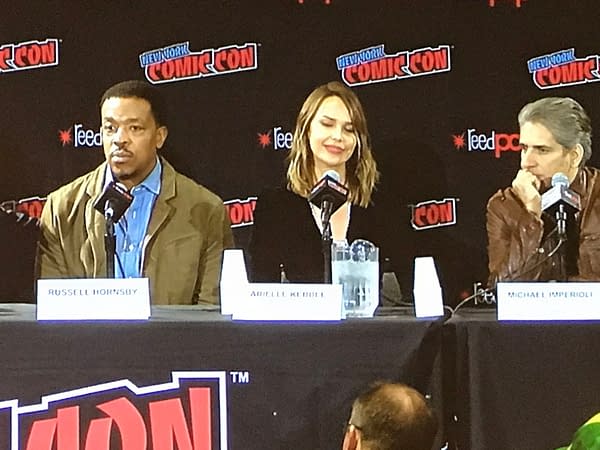 The show was ok. I liked the actors, I thought they all did a great job, but I think the writing can use some work. Basically, take any show about a hero detective, and hard-nosed, female patrol cop and you have this show.
The story follows retired NYPD super-detective Lincoln Rhymes (Hornsby) as he hunts for the most ruthless, genius and evil serial killer in decades, the Bone Collector. Why is he a retired detective? Because in the first few minutes we see Rhymes go into a building alone to try and rescue a victim of the Bone Collector. We hear other officers implore Rhymes to wait for backup, but that's not Rhymes. Of course, it's a trap and Rhymes ends up paralyzed.
We then jump 3 years to see Officer Amelia Donaghy (Kebbel) getting ready to go to work. We find out she's in grad school, and not particularly careful about where she leaves her gun, as her sister has to get it for her. On her way out the door she gets some bad news… the FBI rejected her application because of some discrepancies in her past.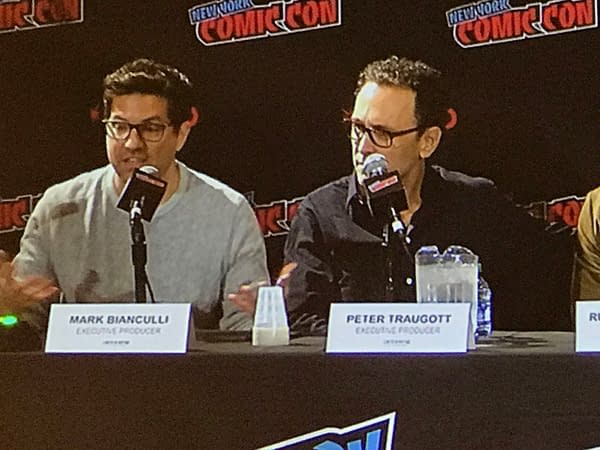 Donaghy gets to work, which is patrolling a train station. How she expected that to lead to the FBI, I don't know. She shares breakfast with a homeless man (see, she's compassionate) when an MTA employee comes running to her. Someone saw something in the train tunnel.
You can't have a show about a serial murderer without murder, so Donaghy finds a body, and some carefully placed evidence on the ground. Then a train comes, and Donaghy stands in front of the train trying to get it to stop, so it doesn't run over the evidence. She pulls her gun out and shoots into the air to get the conductor's attention, and it starts to slow down before coming to a stop inches away from her. Why didn't she move out of the way after the train started breaking? Because then we wouldn't have enough DRAMA and SUSPENSE.
Long story short, the Bone Collector is back, and Donaghy is now Rhymes's eyes and ears by virtue of a special vest that connects her to his state of the art computer system. The hunt for the bone collector ensues.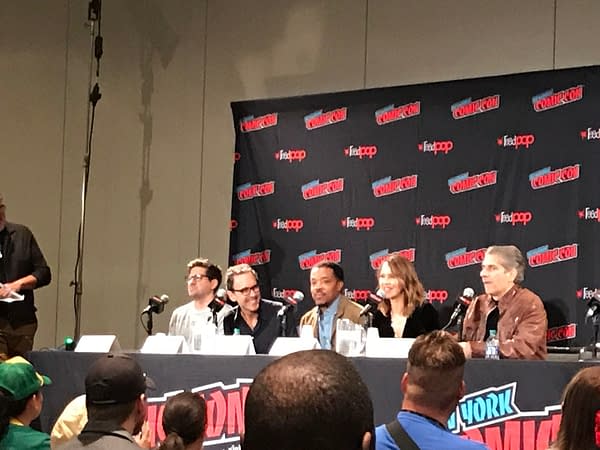 During the Q&A after the screening, executive producers Mark Biancully and Peter Traugott were on hand to discuss the episode, along with Hornsby, Kemmel, and Imperioli. The producers spoke about how Rhymes isn't a typical superhero cop because of his flaws. I was pretty surprised by this because nearly every superhero cop has the same exact flaw as Rhymes… pride. Rhymes is injured because he can't wait for backup, have we not all seen this before?
This isn't to say the show was bad. It was just too forced. Later in the pilot, when the detectives are racing to find the next victim in Central Park before it's too late, Rhymes is the only cop who can put together "sheep" with "Sheep's Meadow." Then, Donaghy the untested patrol cop is the only one who notices the giant piles of leaves where a body could be hidden. Of course, they find the victim, just before she suffocated to death.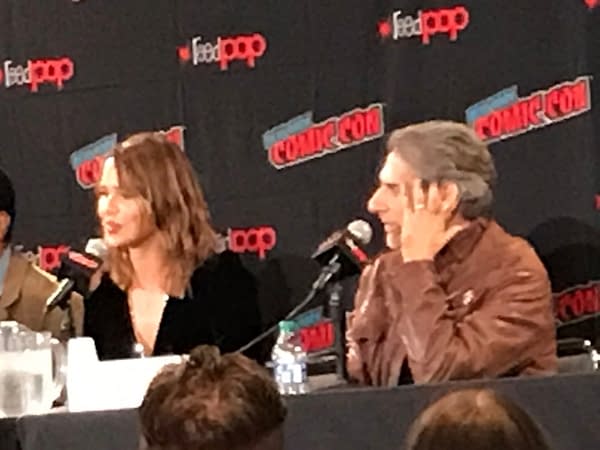 For fans of the book series, or people who love network detective shows, Lincoln would be worth watching. For the rest of us, let's hope the series gets better and finds something new to say.
---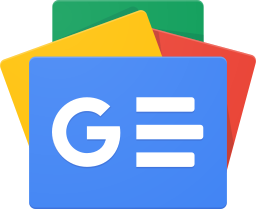 Stay up-to-date and support the site by following Bleeding Cool on Google News today!