With the new year upon us, The CW's "Arrowverse" is waking from its long winter's nap to the start of some major changes. With only two episodes remaining, Arrow is shuffling off the network's programming coil – making The Flash the "elder states-show" of the "Arrowverse". Ruby Rose-starrer Batwoman continues solidifying her role in the changing universe, as well as developing a "World's Finest" relationship with Supergirl and expanding the Batman mythos in CW's DCU. With "Crisis on Infinite Earths" unleashed, expect even more dramatic changes – including the addition of Black Lightning and DC's Legends of Tomorrow as well as new pilots Superman & Lois and Green Arrow and the Canaries.
Speaking of our "Legends"… it's only fitting that as "Crisis" is serving as a wrap-up to a whole bunch of things in the Arrowverse, it's actually the season-starter for DC's Legends of Tomorrow. So it's not a real "spoiler" to know that something's going to be left once the "Crisis" dust settles – otherwise, it would make Marc Guggenheim's announcement on Wednesday pretty pointless.
Having written a number of episodes during the show's first three seasons, Guggenheim took to social media to post an image of a clapboard revealing he will be directing an upcoming episode -and to thank those who are supporting him during this creative "leap":
A new adventure. I'm grateful to the army of people who have encouraged me to take this leap and are supporting me while I'm in midair. https://t.co/cqkU0yExVX pic.twitter.com/Z2aRDPle5h

— Marc Guggenheim (@mguggenheim) January 8, 2020
https://youtu.be/dVuUd6QS9EY
we wouldn't have preview images for "Meet the Legends".
Before you get confused by the preview images above and below, let's be clear: those are images from the episode and not a convention – we swear! But now that the "Legends" have become famous… did someone say, "documentary crew"?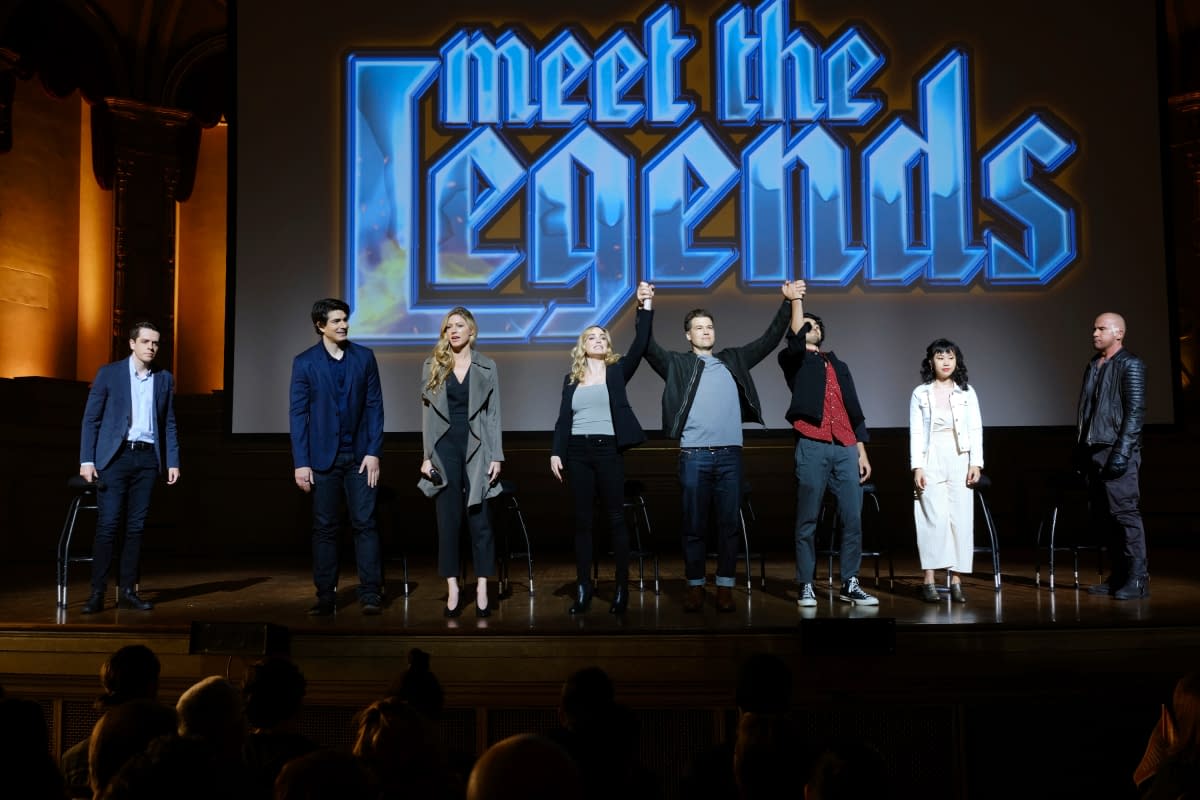 "DC's Legends of Tomorrow" season 5, episode 1 "Meet the Legends": LIGHTS, CAMERA, ACTION — Sara (Caity Lotz), Ray (Brandon Routh) and Mick (Dominic Purcell) are shocked to discover that the Legends have become famous. It seems that everyone except Sara is loving the spotlight, so much so that they invite a documentary crew on board the Waverider to film them as they investigate a strange new blip in the Timeline. The Legends discover that their new problem is none other than Rasputin, who happens to be straight out of hell, and it might be tougher than they thought. Meanwhile, Constantine (Matt Ryan) thinks he knows the reason behind these new blips and informs the team that it won't be easy to defeat. Nick Zano, Maisie Richardson-Sellers, Tala Ashe, Jes Macallan and Olivia Swann also star. Kevin Mock directed the episode written by Grainne Godfree & James Eagan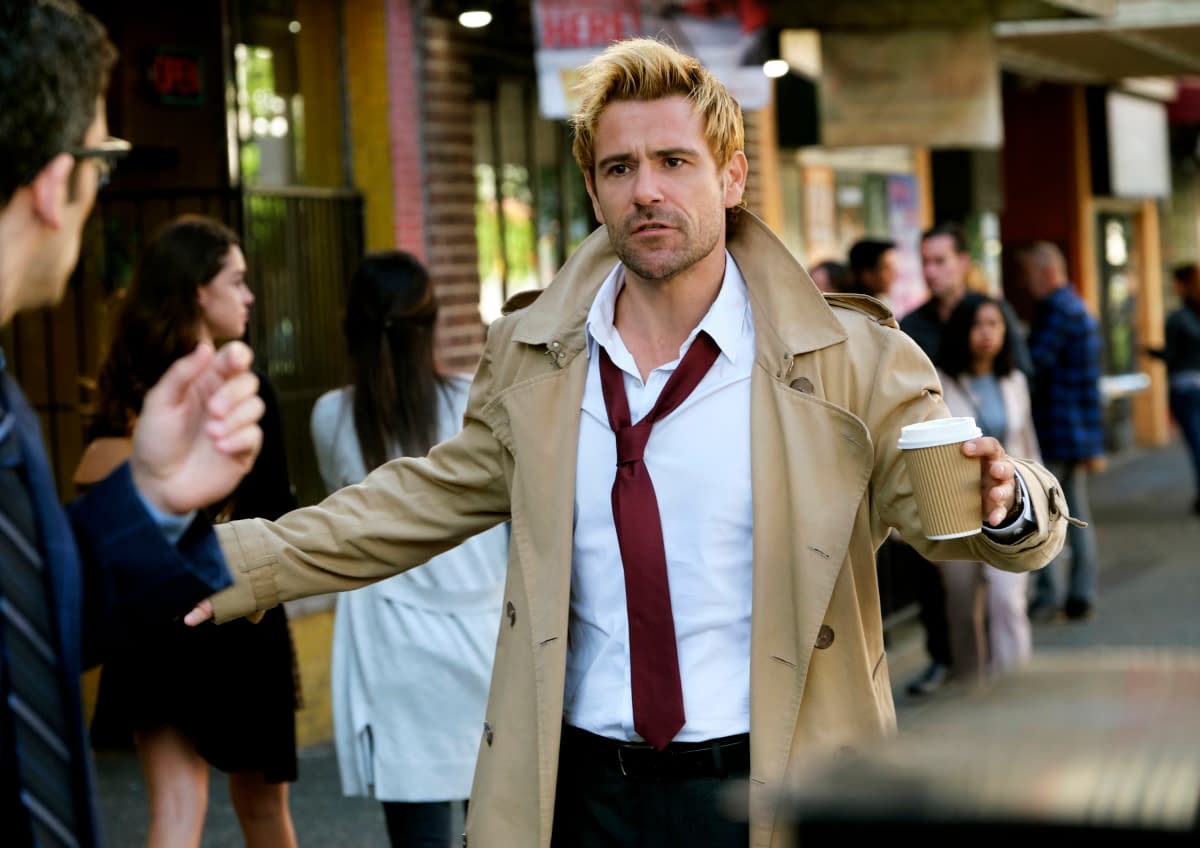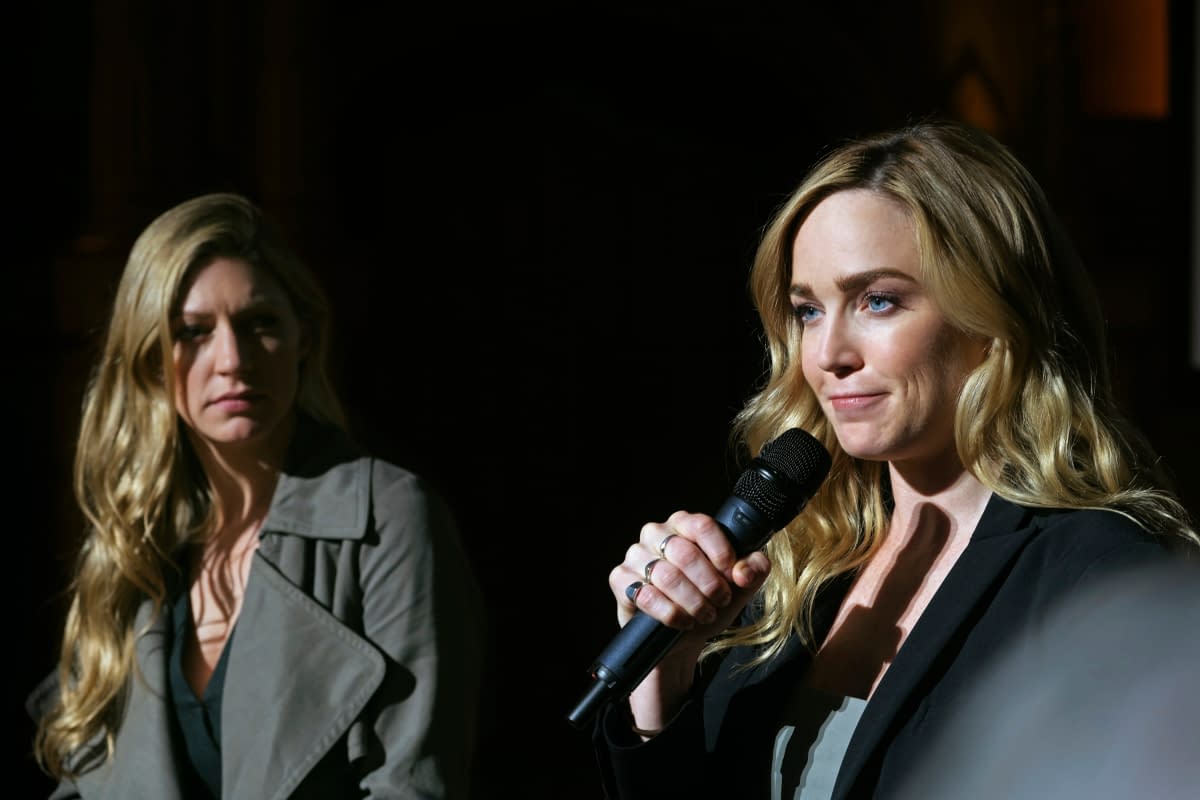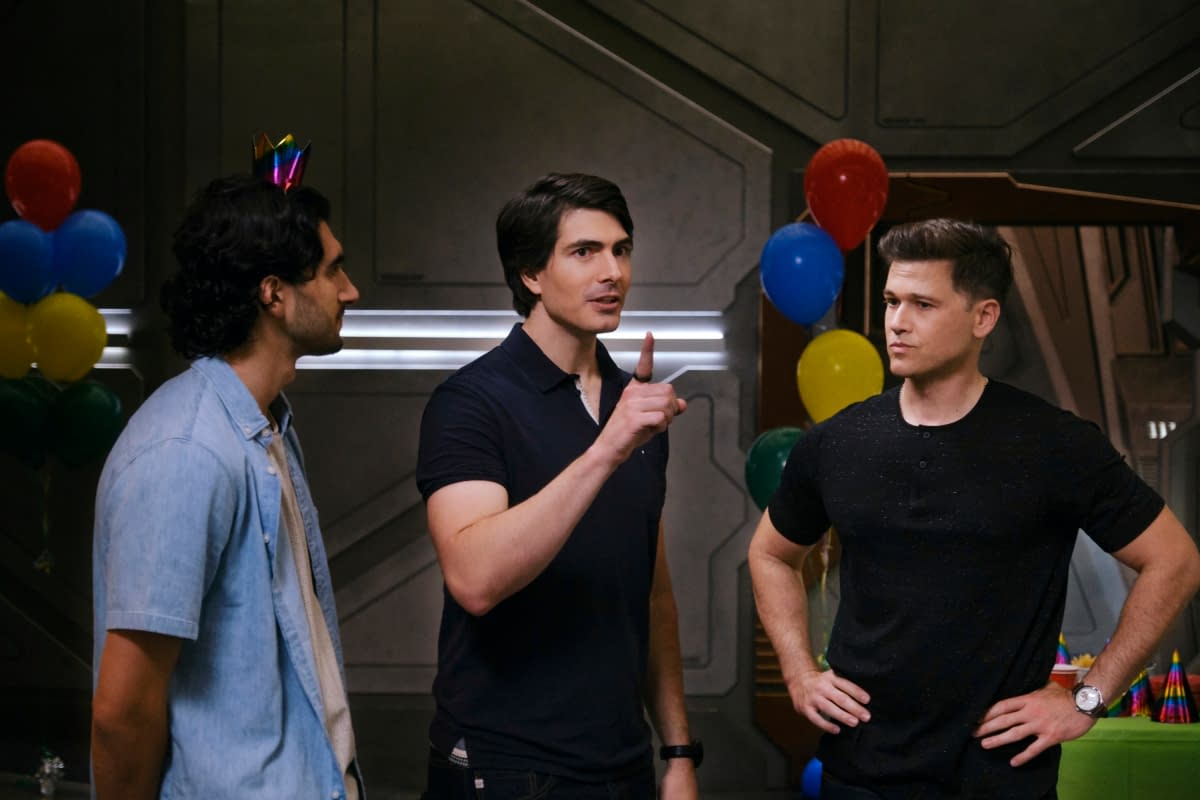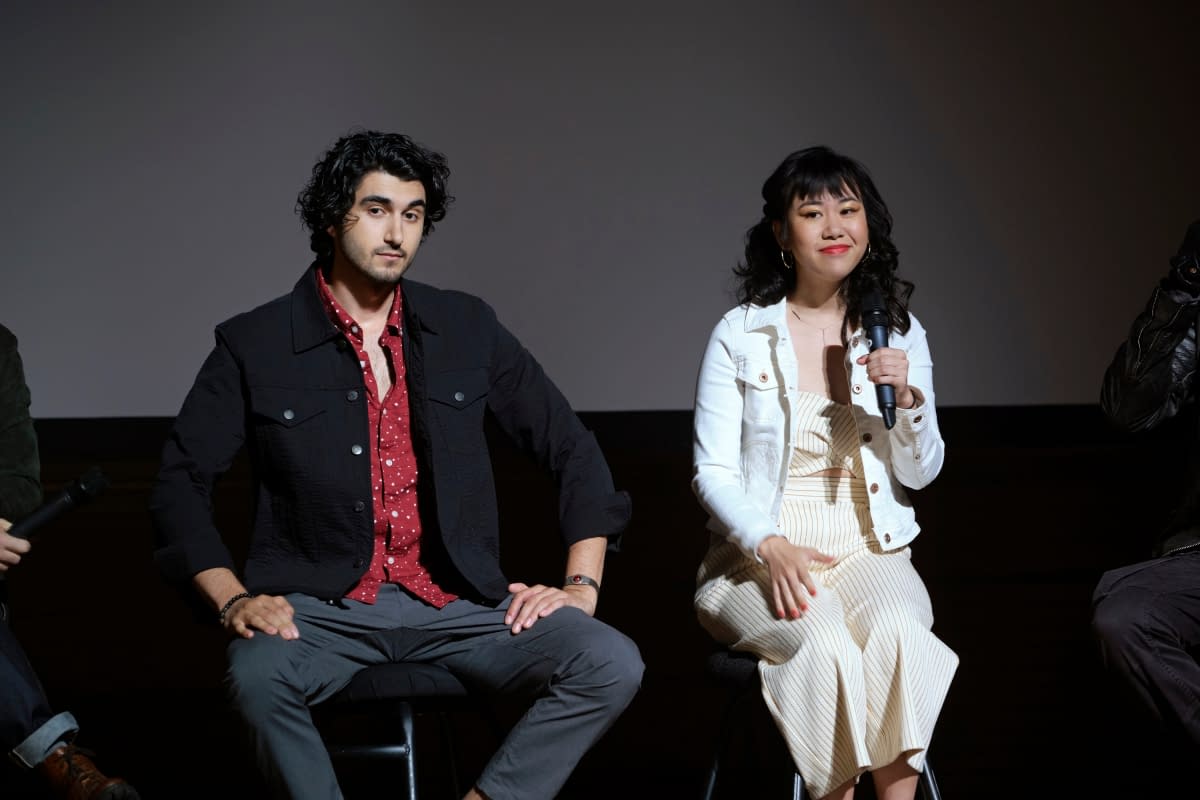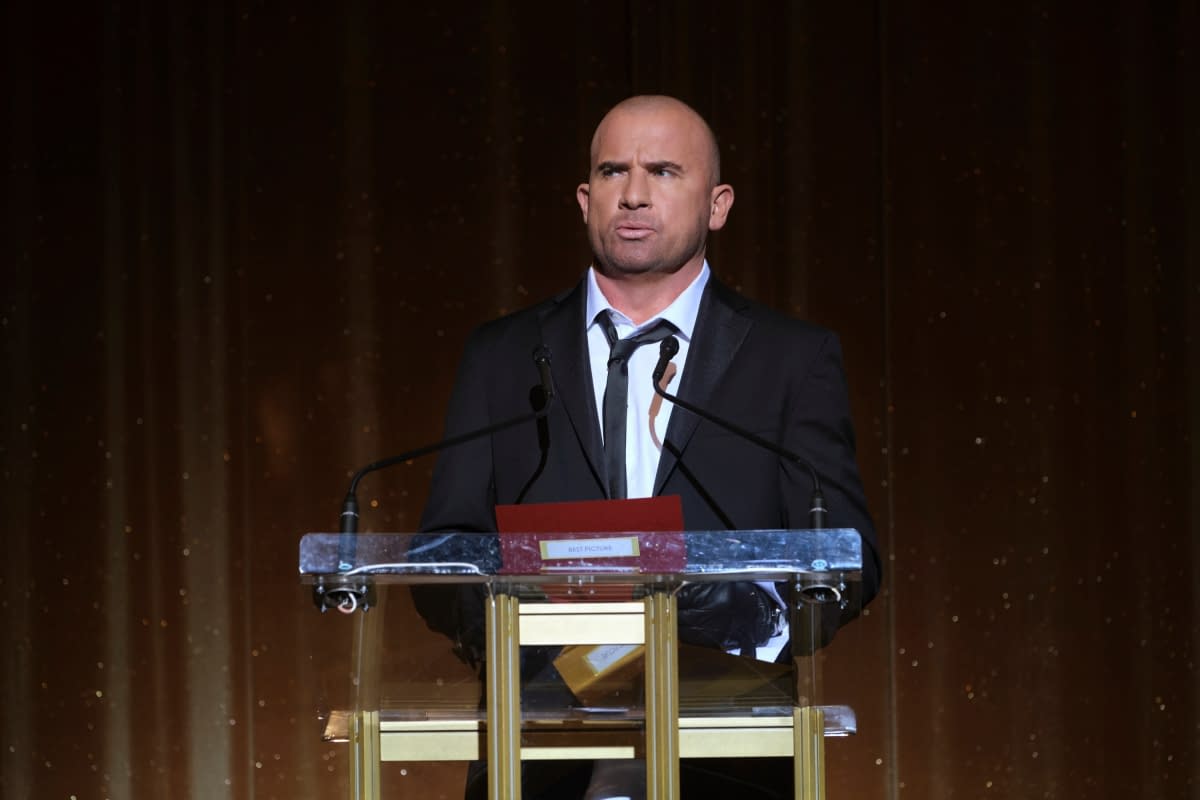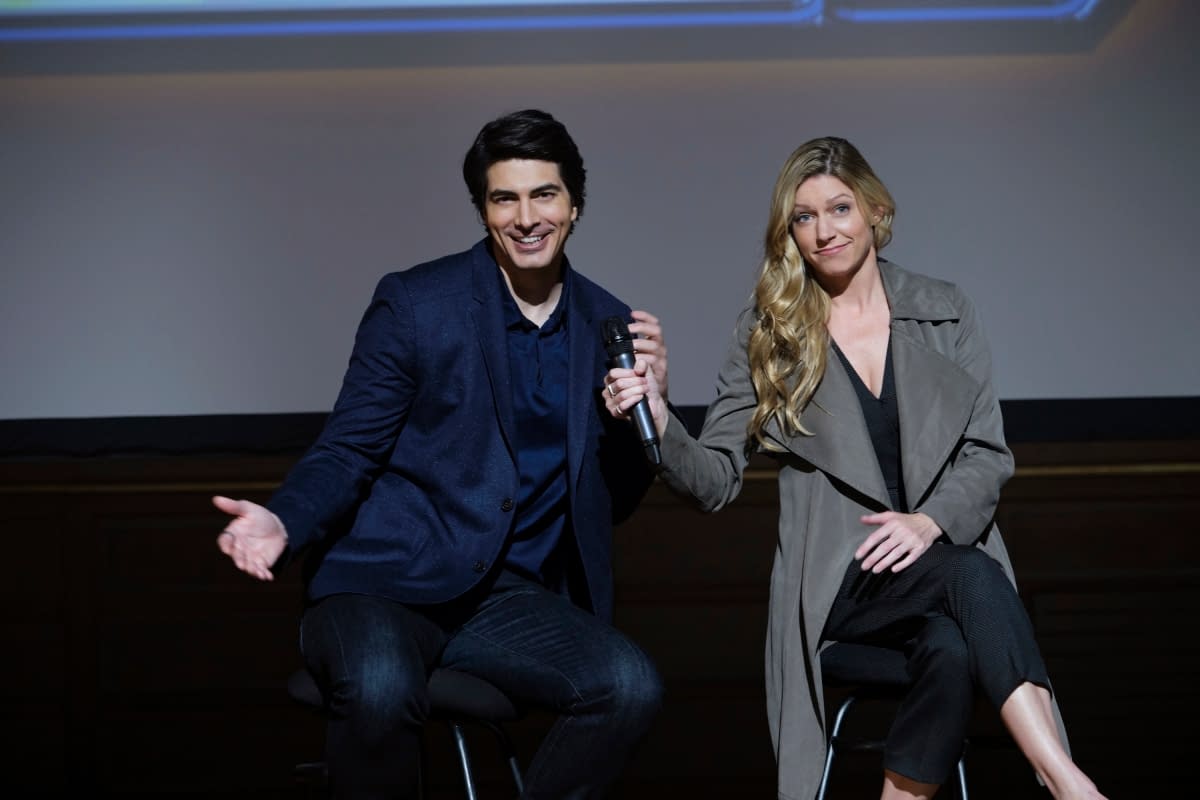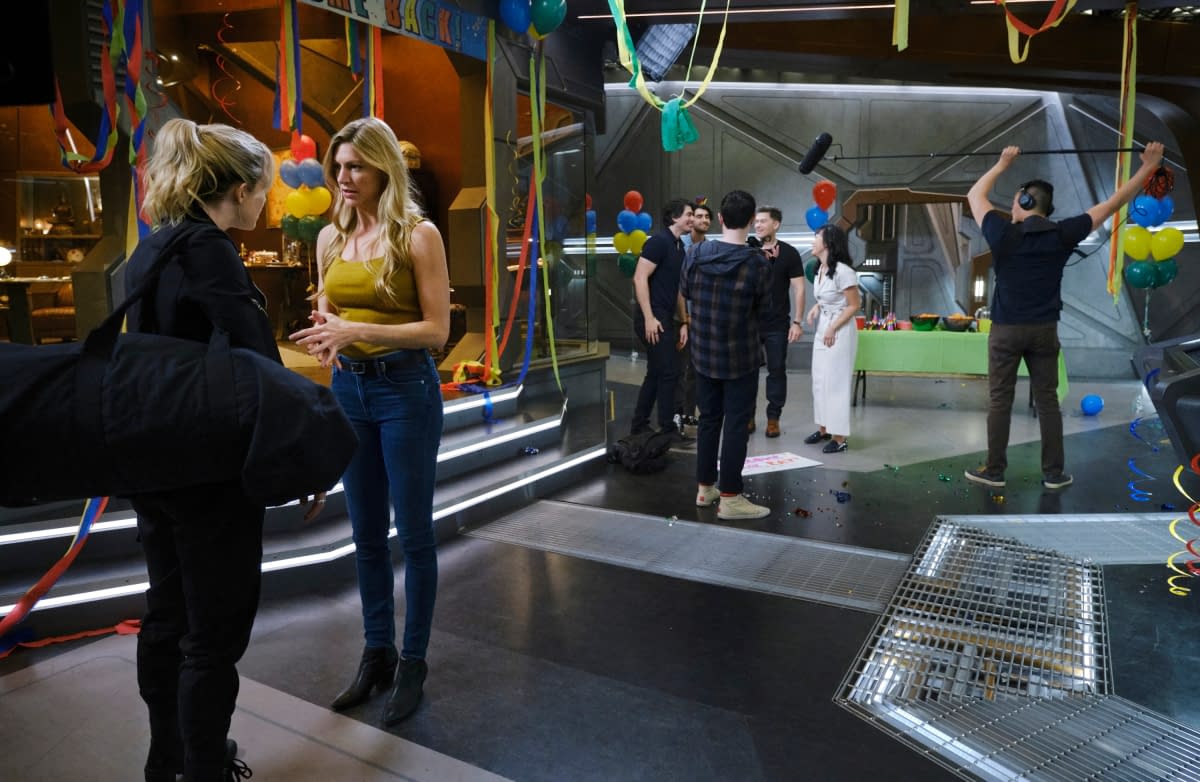 But before a new "Arrowverse" can be born, we need to finish making a few "changes" to the multiverse we kinda-sorta still have – which is exactly what will happen when our heroes look to "Take Back the Worlds" as the mega crossover concludes with a double-header of Arrow and DC's Legends of Tomorrow on Tuesday, January 14.
To mark the event, The CW has released a very Anti-Monitor (Lamonica Garrett)-focused poster for the two-part finale – though our biggest takeaway? Stephen Amell's Ollie as… Green Spectre?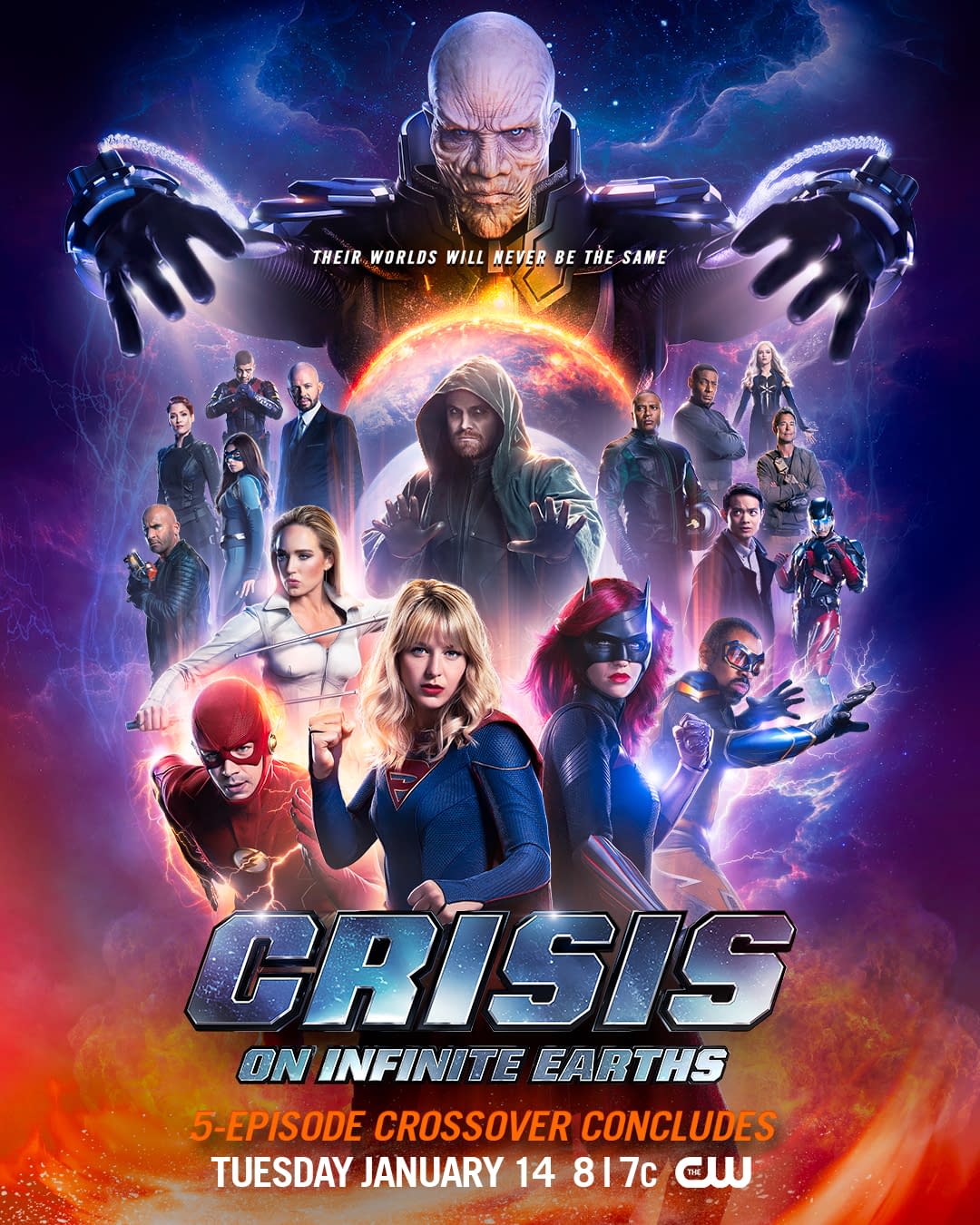 "Arrow" Season 8, Episode 8 "Crisis on Infinite Earths: Part Four": OLIVER HAS BECOME SOMETHING ELSE IN PART FOUR OF "CRISIS ON INFINITE EARTHS." EPISODE PENNED BY MARV WOLFMAN & MARC GUGGENHEIM — Stuck in the Vanishing Point, the Paragons search for a way to escape. The futility of the situation is compounded by The Flash's (guest star Grant Gustin) disappearance. However, hope appears in the form of Oliver (Stephen Amell), who reveals that he has become something else. Meanwhile, the origin stories for The Monitor (guest star LaMonica Garrett) and Anti-Monitor are revealed. Glen Winter directed the episode written by Marv Wolfman & Marc Guggenheim
Here's a look at the preview images from the Arrow chapter of "Crisis" – which you'll find above and below: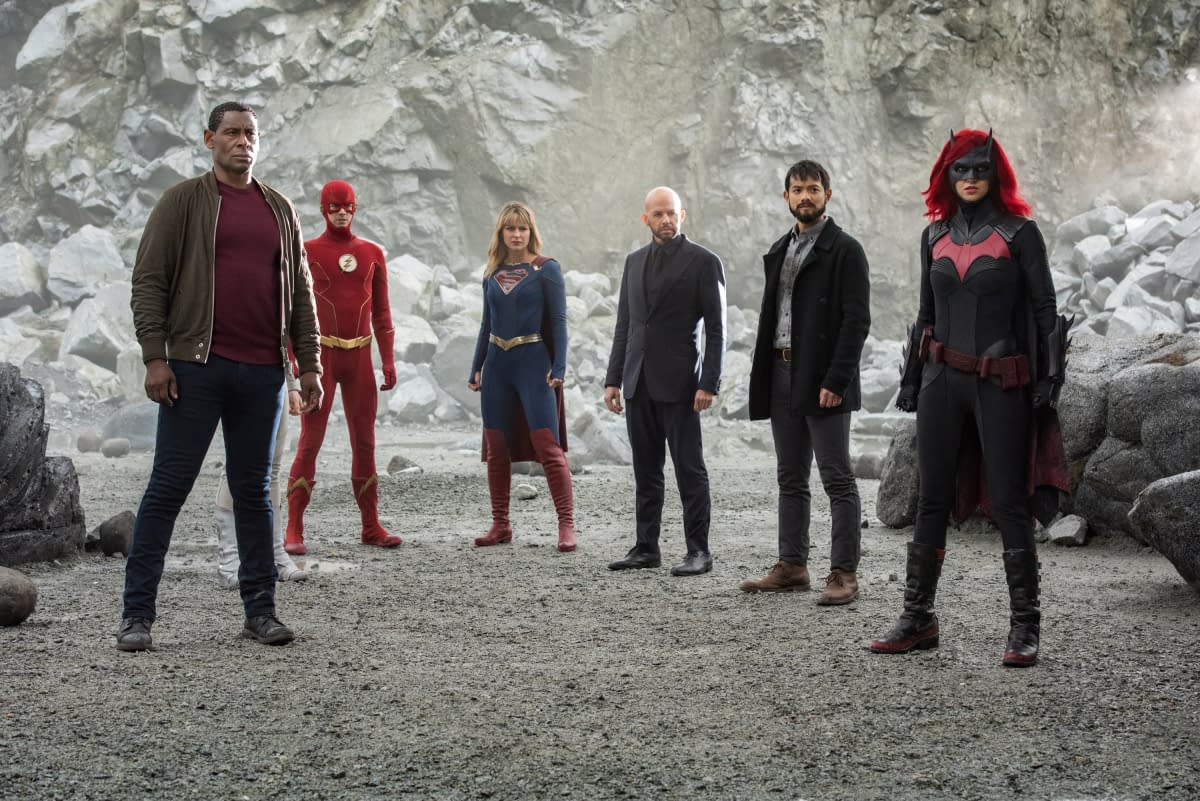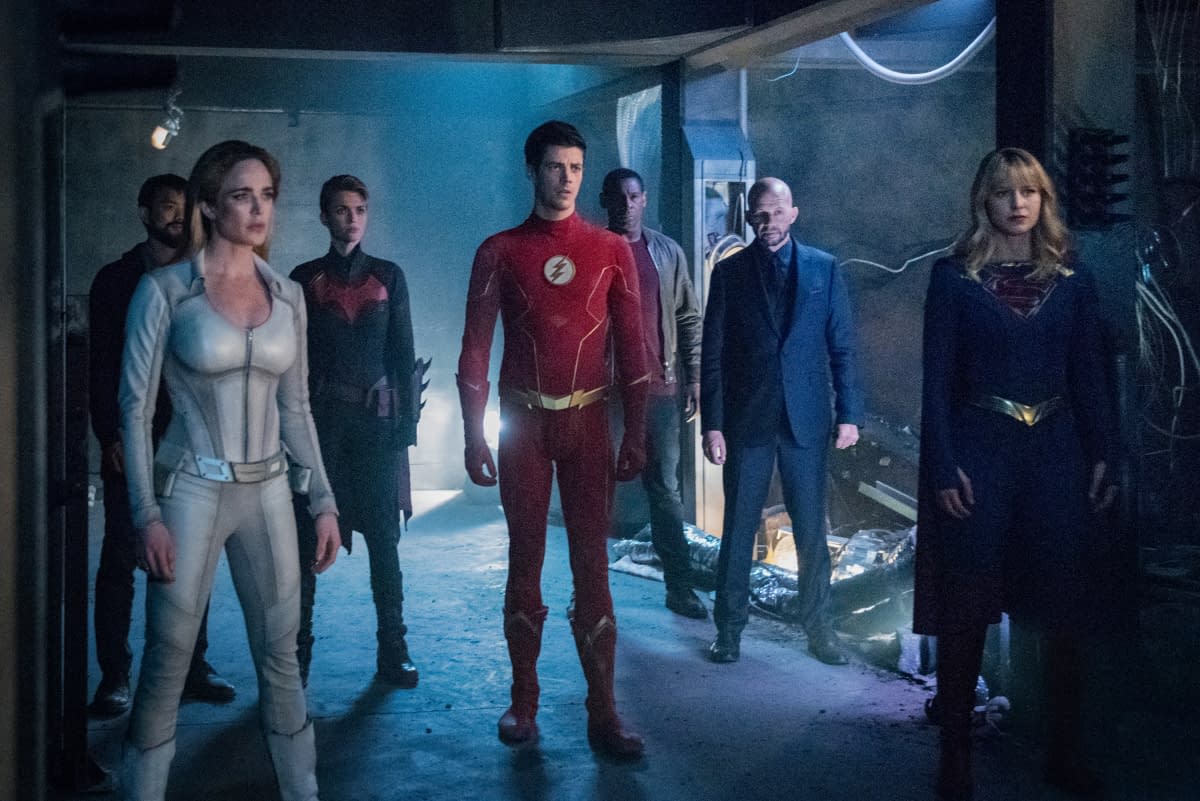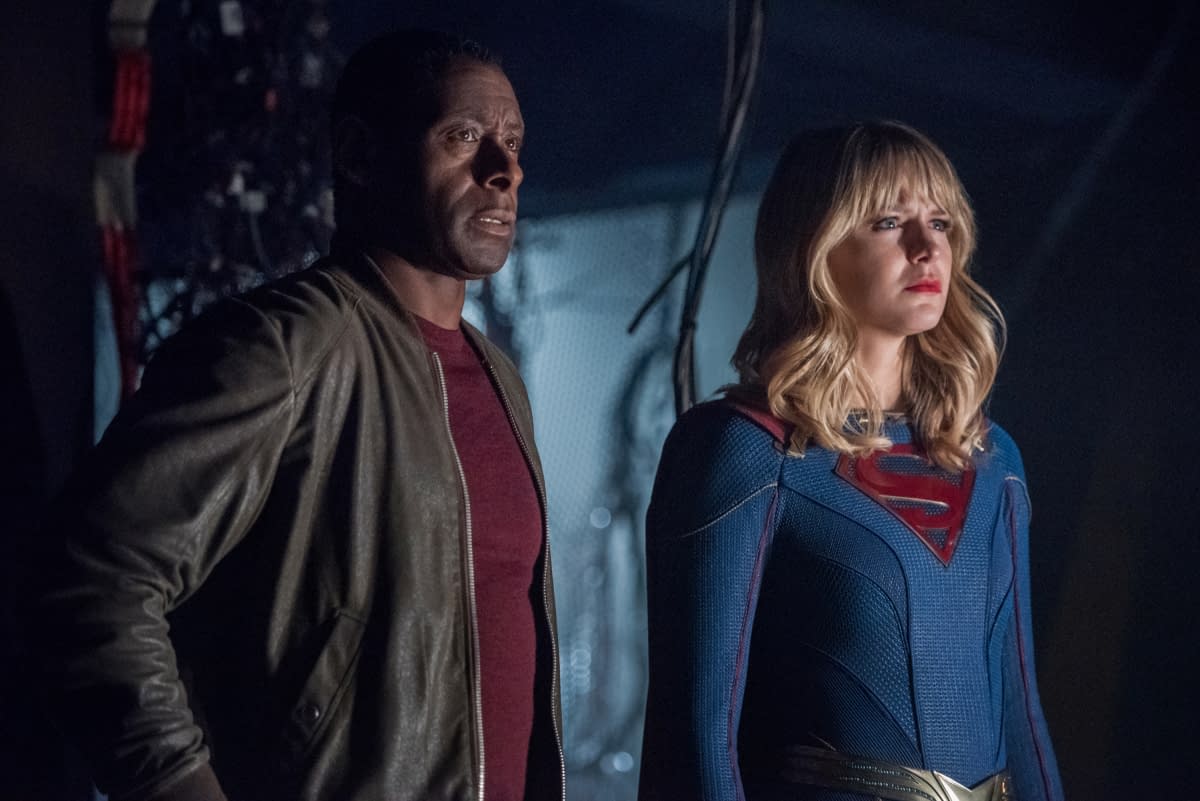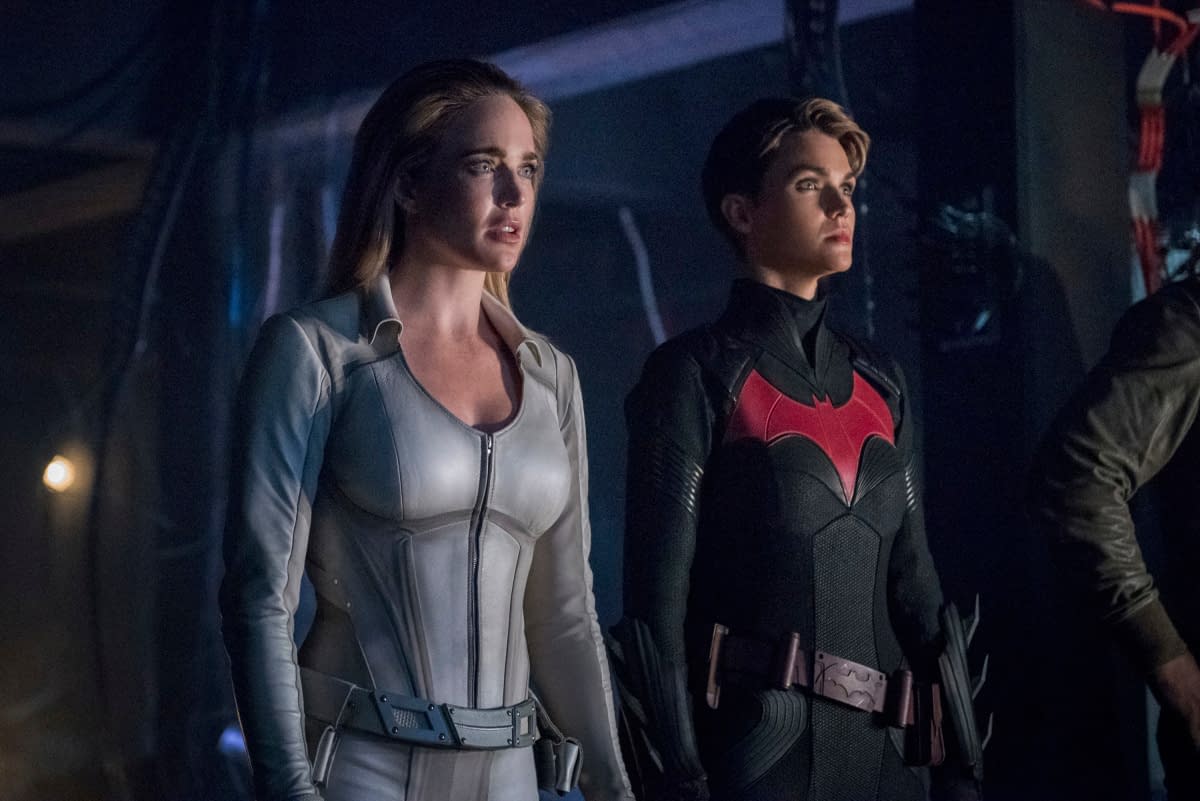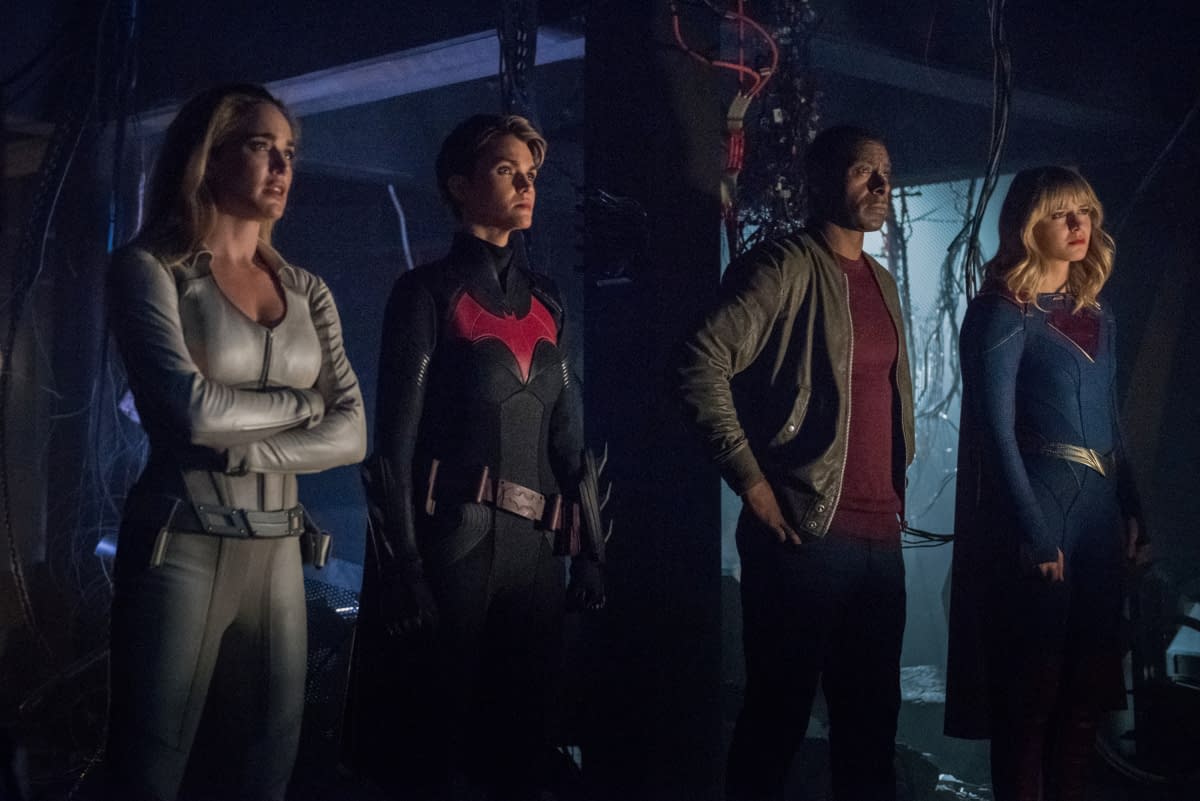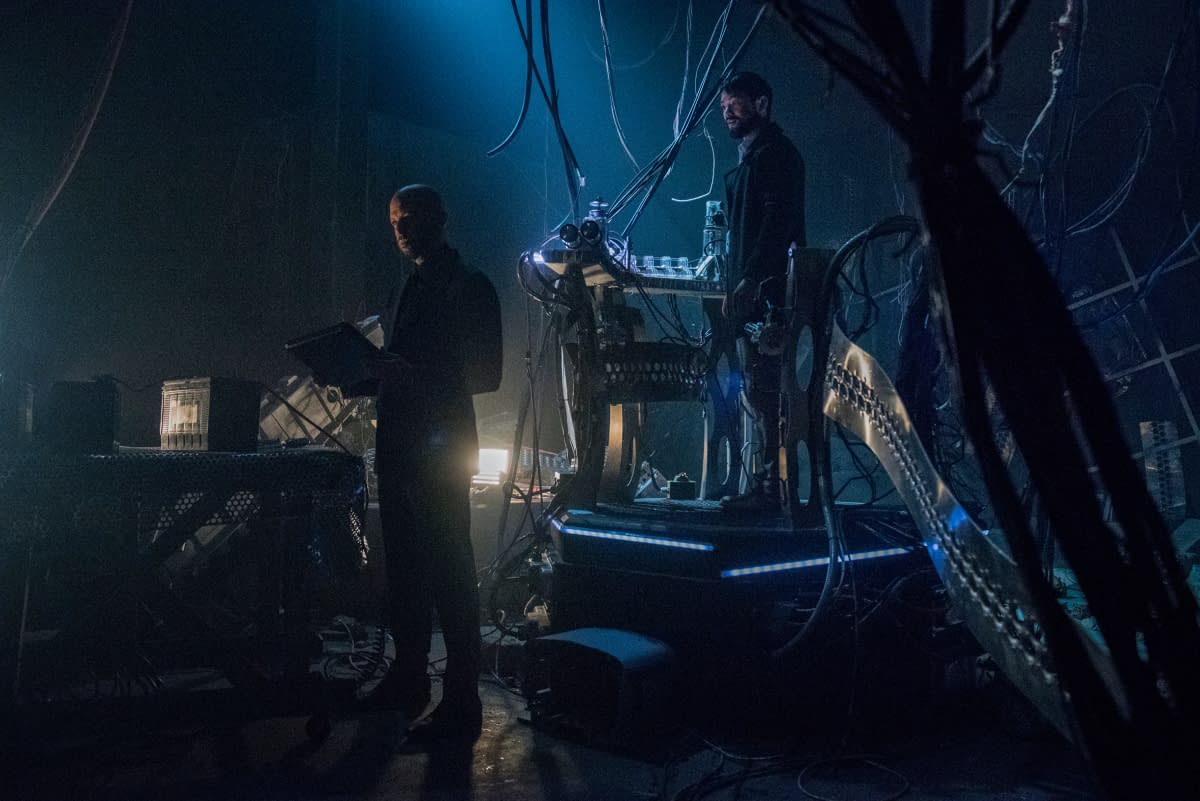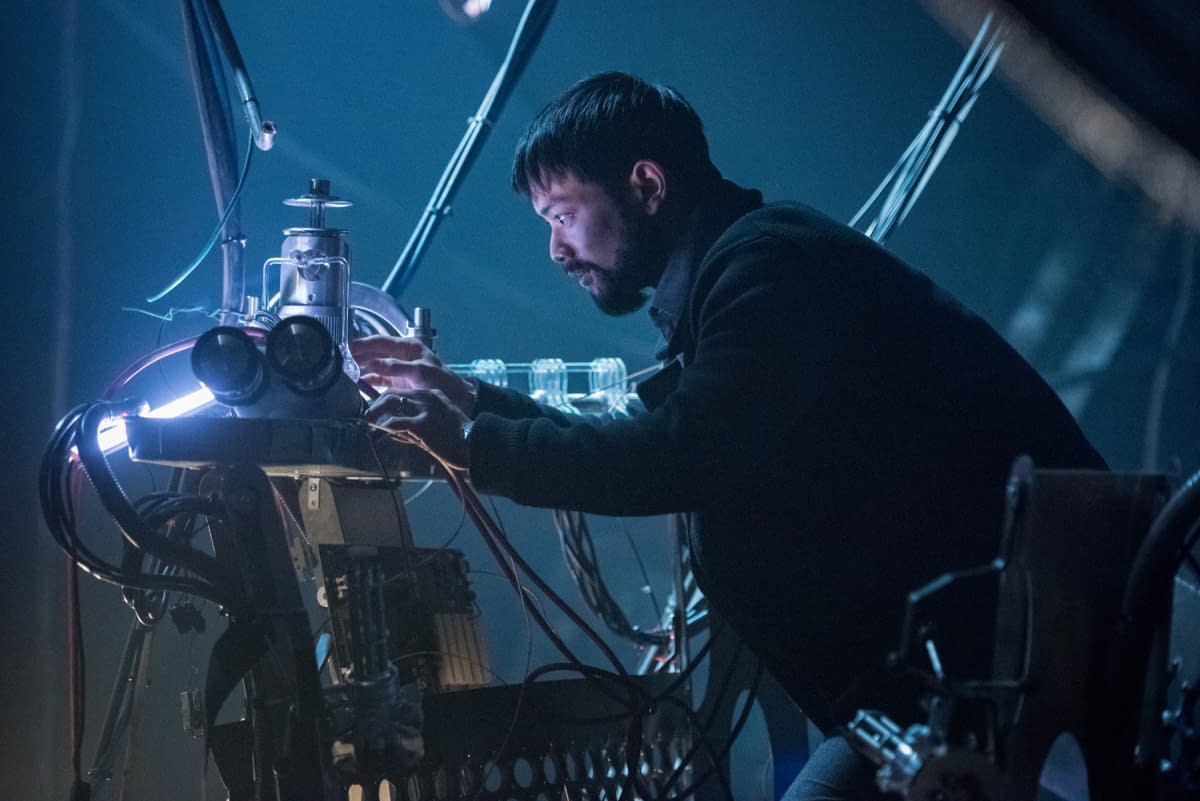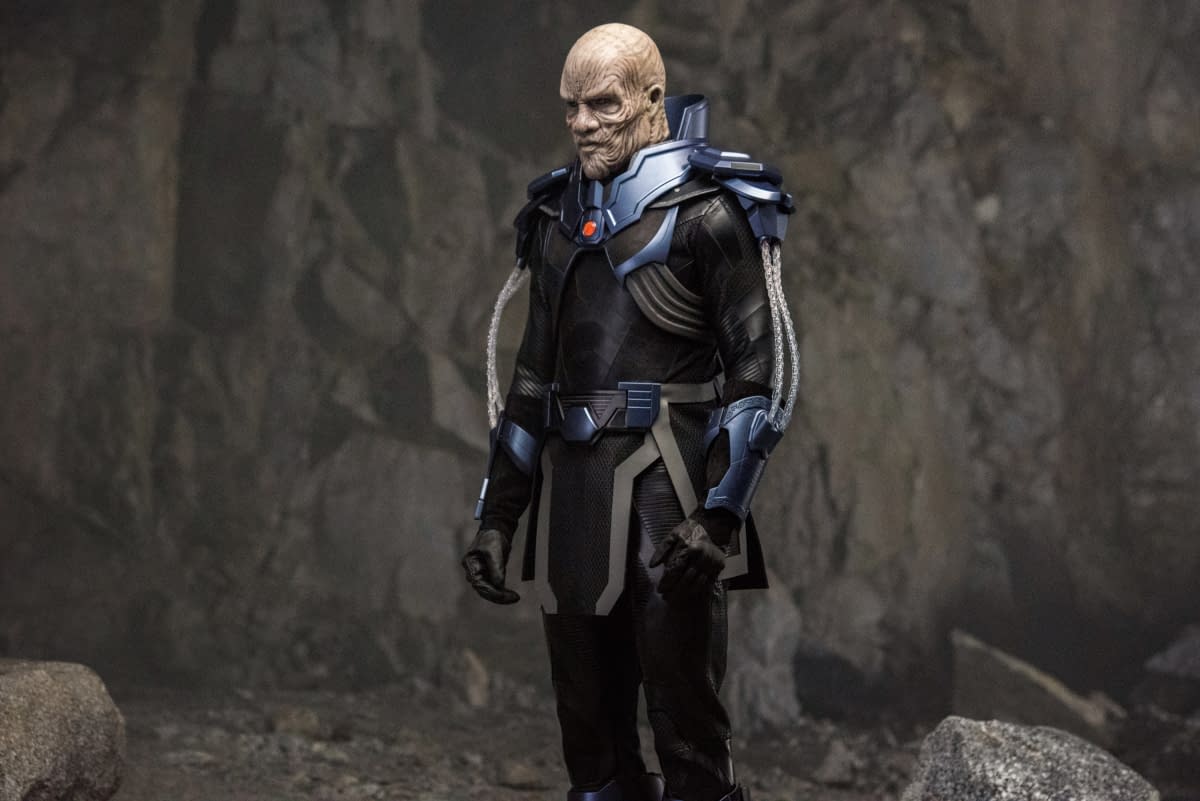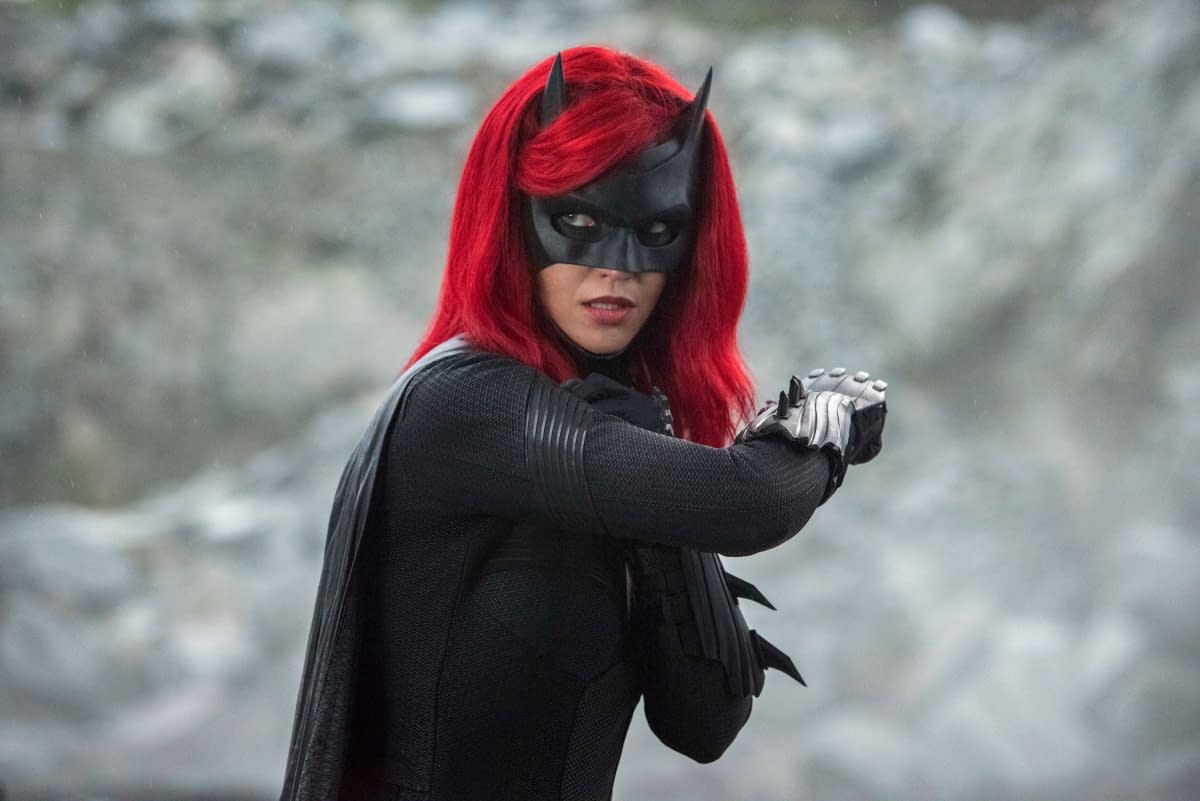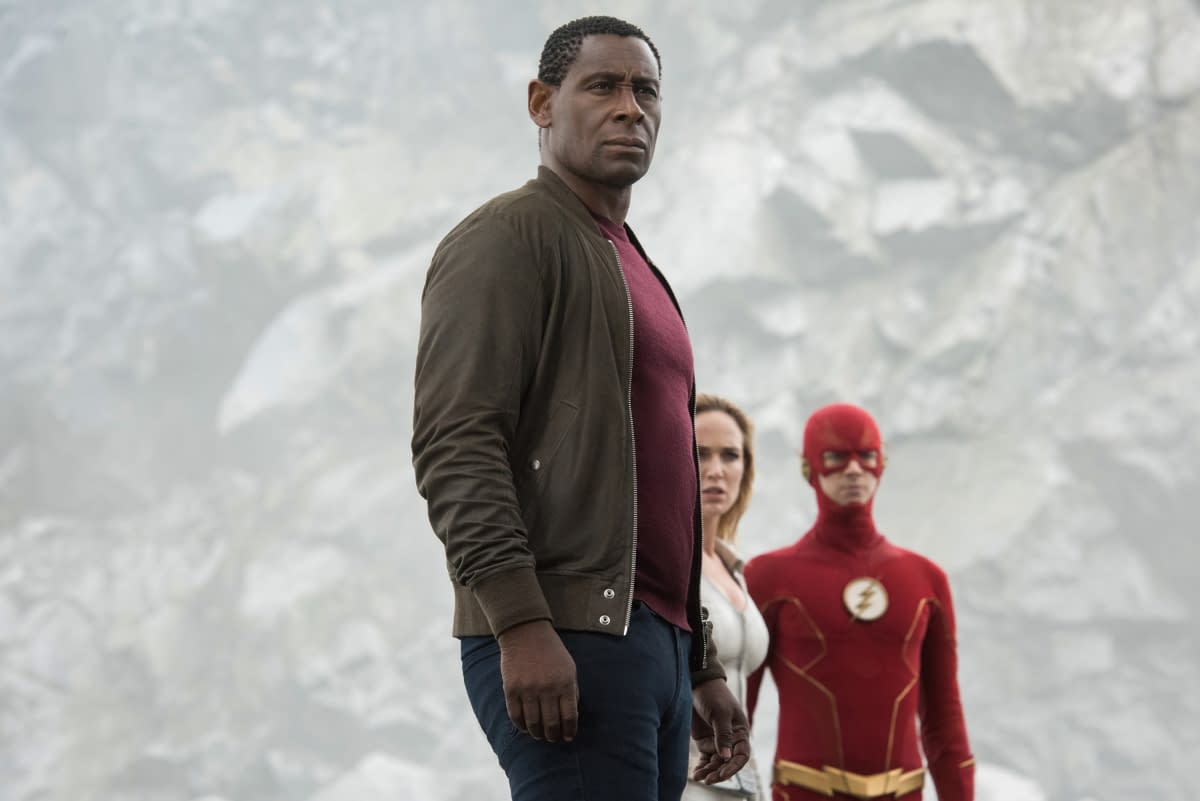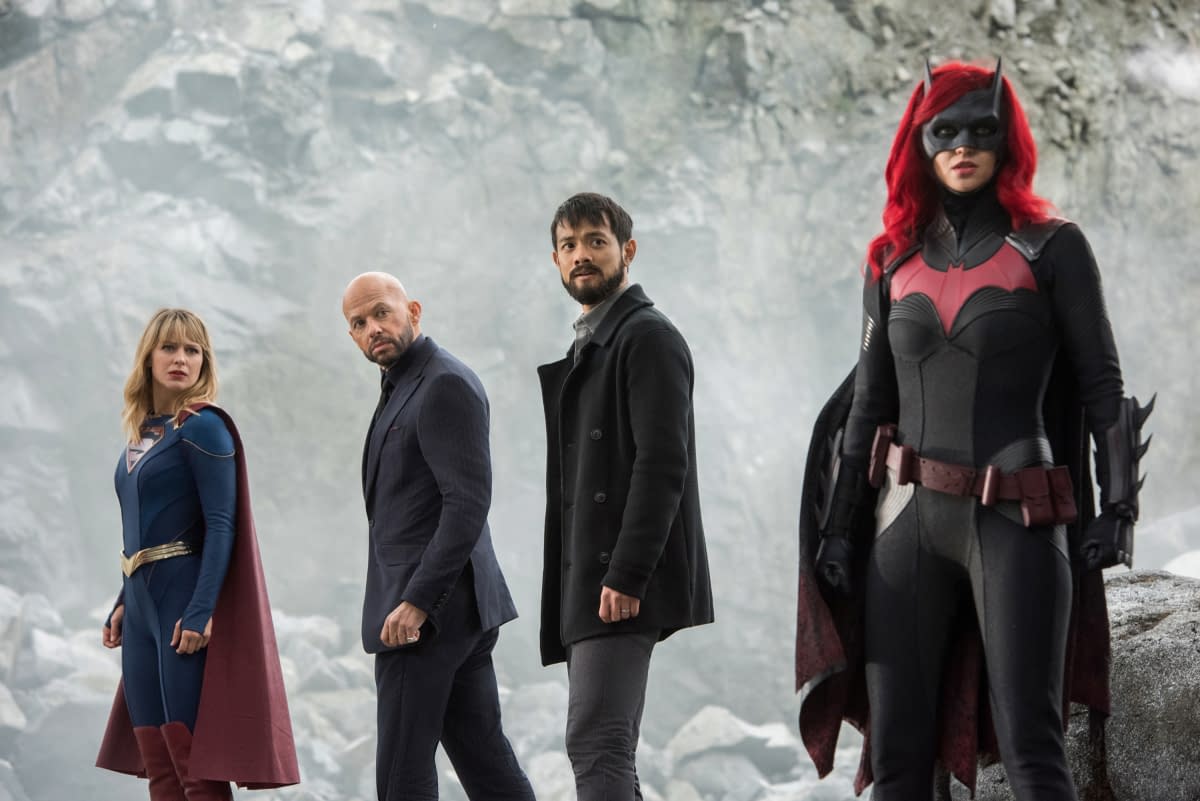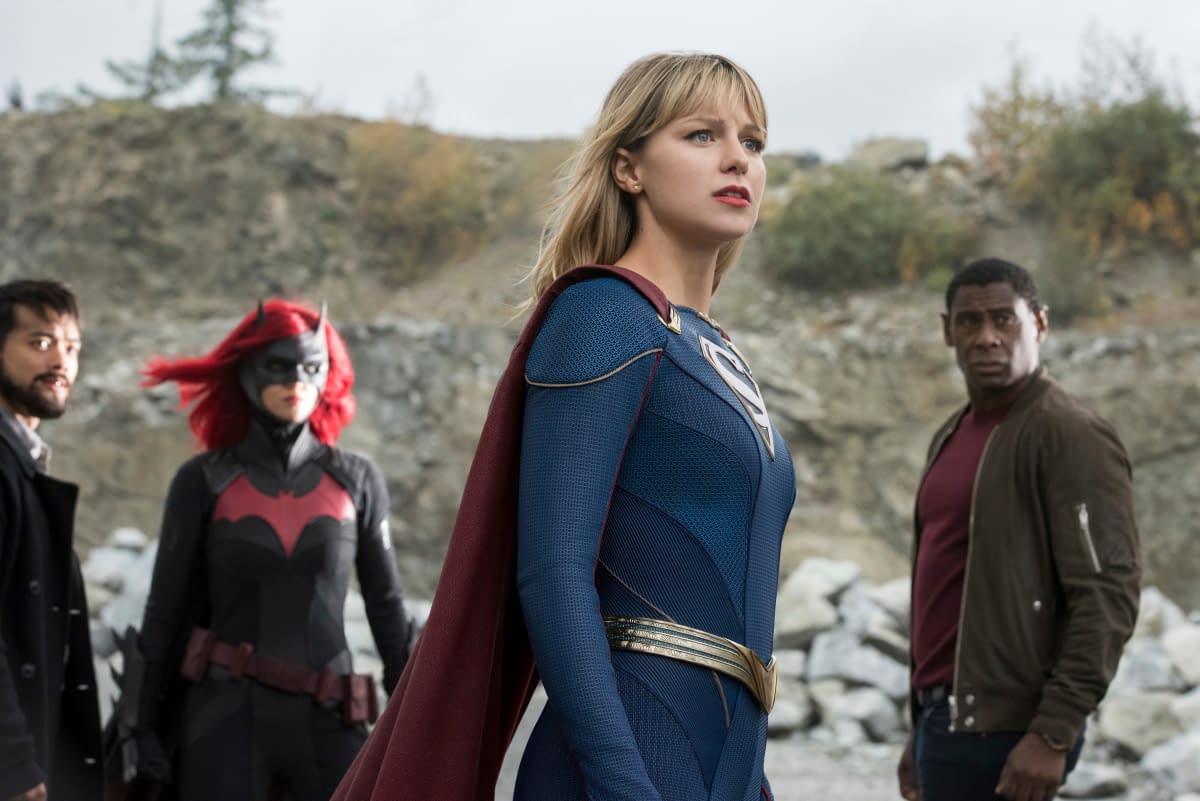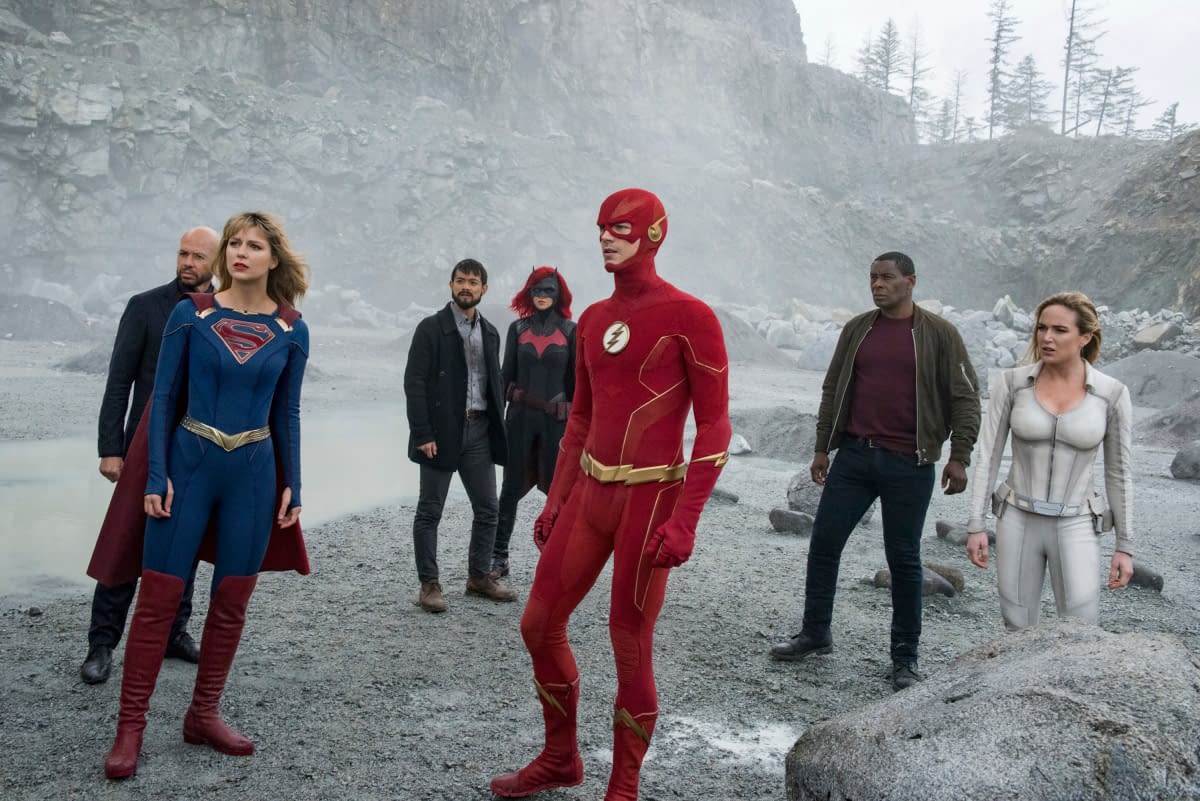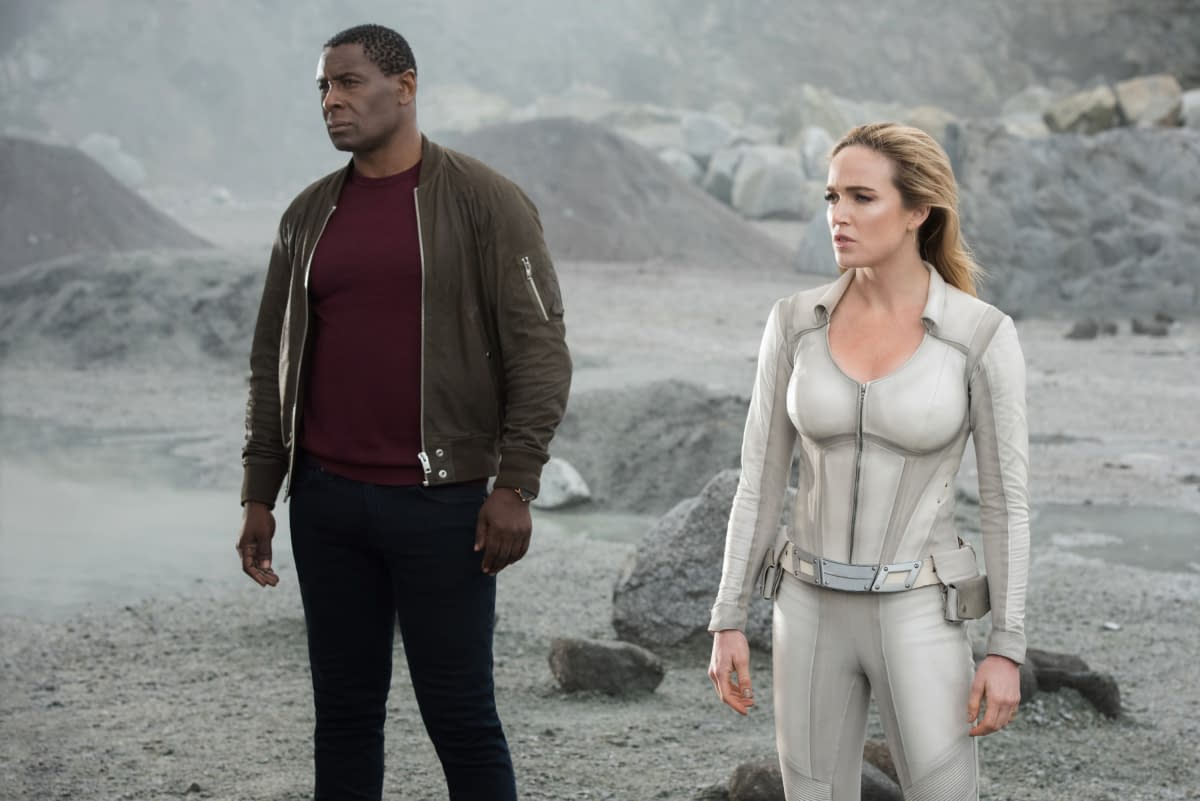 Meanwhile… back at the Vanishing Point… our heroes vow not to fail as the battle reaches its final – which is a good thing because otherwise? The CW's going to have a lot of weekly programming slots to fill:
Enjoyed this article? Share it!