ABC's police procedural The Rookie is back with its Season 2 premier "Impact." This season, everyone is acting like a rookie. One would expect that actual rookies: John Nolan (Nathan Fillion), Lucy Chen (Melissa O'Neil), and Jackson West (Titus Makin Jr.), would act as such. But their training officers, sergeants, and significant others spent the season premier proving that experience does not equal maturity. The cast of The Rookie has gone through a lot in the past few months, both onscreen and off. It is possible that "Impact" is an onscreen way to process these changes. However, the episode involves a lot of navel gazing and self reflection, but no meaningful changes. Despite the fact that Season 2 has just begun, several members of the cast are heading for some very hard lessons.
Check the security of your personal protective equipment, spoilers ahead.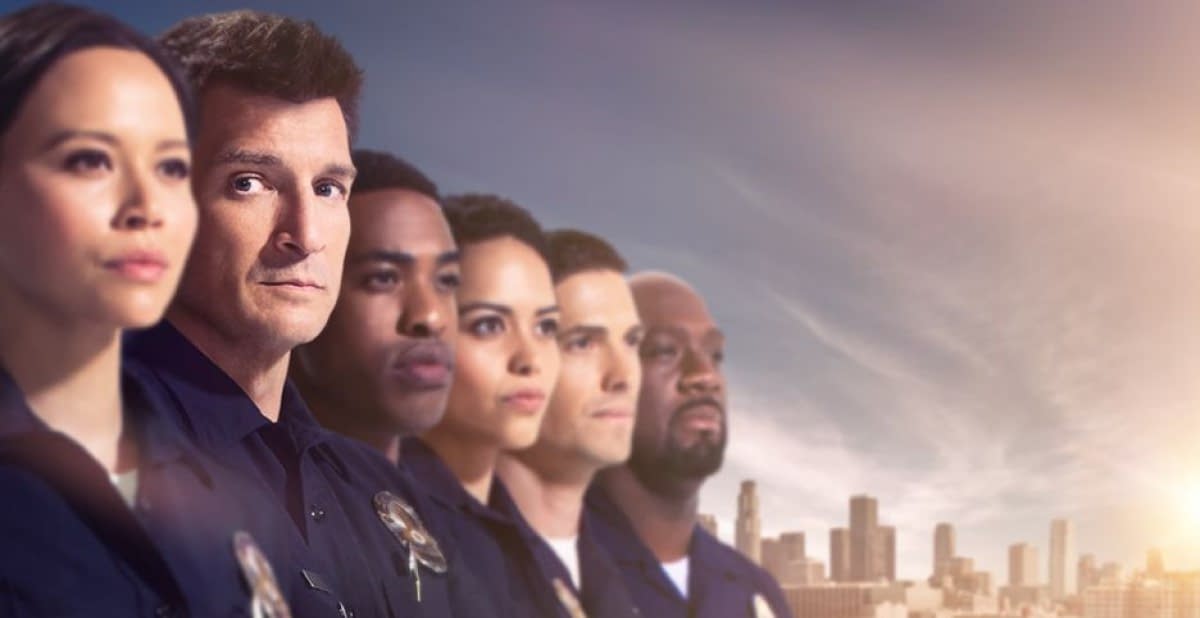 "Impact" picks up minutes after Officer Bradford (Eric Winter) collapsed in the Season 1 finale. As the team heads to the hospital with their friend, Jessica Russo (Sarah Shahi) learns that there is another terrorist on the loose. In true television fashion, a shootout occurs at the hospital ambulance bay, with all of our remaining cast members involved. Right before Nolan gets himself shot, Bradford pops out of his own ambulance and takes out the shooter. Given that The Rookie is not an action movie franchise and Eric Winter is not Jason Statham, rather than being awesome, the scene is just cheesy. Despite trying hard to have fun with the scene, it took me out of the action and had me asking "what did I just watch?"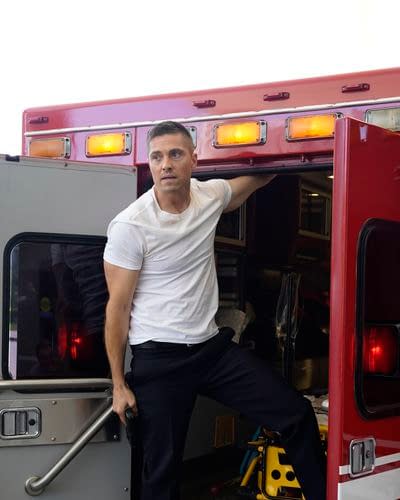 The simmering resentment between Chen and Bradford finally hit a boiling point, and it was about time! After hearing that one of the rookies scored a barely passing 81% on their six-month examination, Bradford is extra hard on Chen. He asserts dominance over her uniform, treats her like a child, and sets her loose in a park to find a fake bomb. After spending the entire episode doing everything Bradford asks, Chen finally calls him out on his attitude. Then, Mr. "I covered for my drug addicted ex-wife" has the balls to yell at Chen for covering for him. She's been covering for him all along! I guess the self-important hypocrite never put his own actions to the test. About time someone called him out. I hope Chen continues to stick up for herself.
Of course, Chen also managed to break the case of the week wide open in her spare time. Apparently, Bradford's lessons don't include waiting for back-up before starting a shoot-out.
Nolan spends the entire episode riding a river of self doubt. Being the oldest rookie, he assumes he got the lowest test score. Without a training officer, he flounders, going to Sergeant Grey (Richard T. Jones) and his girlfriend Jessica for answers. After everything Nolan has gone through in his first six months as a cop, he questions his ability to deal with the job. Jessica brushing off an on-the-job shooting and a burnt corpse doesn't help matters. But the real problem seems to be Nolan struggling to be Nolan and be a cop. He and Jessica just don't seem to be operating at the same level. And no matter how much Jessica admires his heart, I have a feeling they are going to implode. A girlfriend who will manipulate casework to question you about returning her calls is a ticking time bomb.
Speaking of imploding, West is going through some sort of quarter-life-crisis. After the emotional turmoil of last season, West didn't study for his exams and ended up being the rookie who barely passed. Already facing an existential crisis regarding his respect for his father, West just breaks. He emotionally vomits all over a group of high school police cadets, literally telling them to skip school. And while West finally reaches the conclusion that police work is not the be-all and end-all, his own police future is now in doubt. Grey decides to put West back in long sleeves and back on probation until he gets himself under control. A good therapist would probably help, too.
Finally we get to see a softer side of Officer Lopez (Alyssa Diaz). After walking the straight and narrow all day at work, she is a complete slob at home. Understandably, this causes some problems with her new live-in boyfriend. Wesley (Shawn Ashmore) is tolerant – and hot – but apparently draws the line at grilled cheese sandwiches in the shower. Their fights, and Lopez's subsequent angry crying while cleaning, are the most relatable scenes in the episode. I'm rooting for Angela and Wesley, and hope they really do get a cleaning person.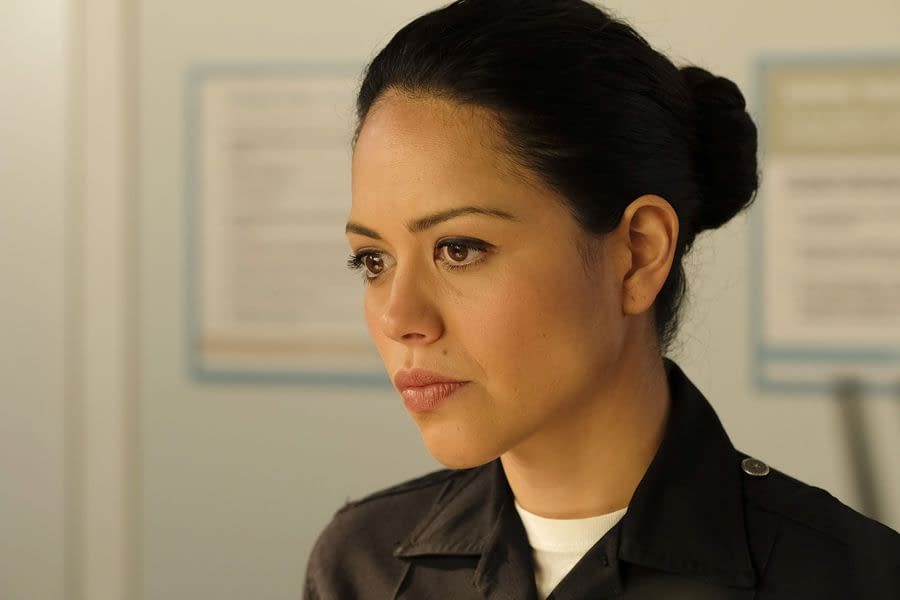 As the season moves forward, I hope The Rookie follows up on all of these potential emotional landmines. The relationships between Chen and Bradford, West and himself, Nolan and Jessica, and Wesley and Lopez all have explosive potential. It would be fantastic to see the writers do something realistic, tough, gritty, dirty, and imperfect with these storylines. Even a dramedy should have some unhappy endings.
The next episode of The Rookie "The Night General" airs Sunday October 6th at 10PM on ABC.