Narcos co-creator and executive producer José Padilha (Elite Squad) is extending his stay at Netflix, with the streaming service releasing the first official trailer for his upcoming thriller series The Mechanism. Working from a script by Elena Soarez (Filhos do Carnaval), the eight-episode season is inspired by one of the biggest corruption scandals in Brazil's history; focusing on a fictional group of investigators who uncover the inner workings of a massive corruption scheme, and the impact those discoveries have on everyone involved. Padilha will direct the first episode; with filming for the season set for in Rio de Janeiro, Curitiba, Brasília, and São Paulo.
The Mechanism stars Selton Mello, Carol Abras, Enrique Diaz, Lee Taylor, Antonio Saboia, Jonathan Haagensen, Alessandra Colasanti, Leonardo Medeiros, Otto Jr., Susana Ribiero and Osvaldo Mil.
From acclaimed director José Padilha (Narcos, Elite Squad 1 & 2, RoboCop) and prolific screenwriter Elena Soarez (Filhos do Carnaval, Eu tu Eles, Casa de Areia) comes THE MECHANISM, a thrilling, character-driven original series inspired by real events in Brazil. This fictionalized story explores how a small group of dogged investigators comes to discover the inner workings of a monstrous corruption scheme and the impact their pursuit has on everyone involved – including themselves.

The series stars Selton Mello (Ligações Perigosas, Meu Nome Não é Johnny, O Palhaço) as Marco Ruffo, a retired federal police deputy obsessed with the case at hand; Carol Abras (Avenida Brasil, Se nada mais der certo, Perto de qualquer lugar) as Verena Cardoni, Ruffo's gutsy mentee; and Enrique Diaz (Justiça, Felizes para Sempre?) as Roberto Ibrahim, an outlaw who lies at the heart of Ruffo's obsession. The cast also includes Lee Taylor (A pedra do reino; Velho chico, Riocorrente), Antonio Saboia (The wolf behind the door; Fora da lei), Jonathan Haagensen (City of God, Noel, poeta da vila), Alessandra Colasanti (A verdadeira história da bailarina de vermelho), Leonardo Medeiros (Cabra-cega, Onde quer que você esteja), Otto Jr. (Malhação, The Silver Cliff), Susana Ribeiro (O Dono do Mundo, Meu Bem Querer) and Osvaldo Mil (A Máquina, Preamar), among others.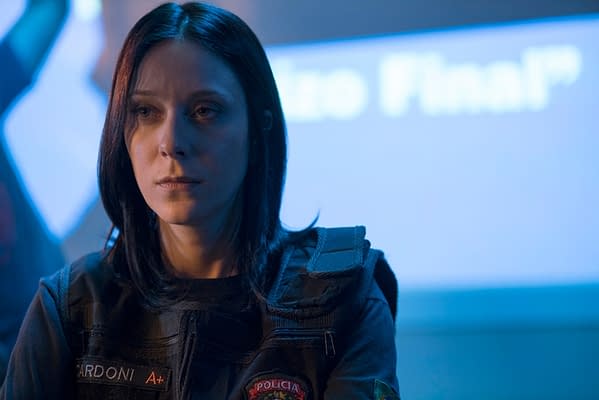 The Mechanism debuts on Netflix on Friday, March 23rd.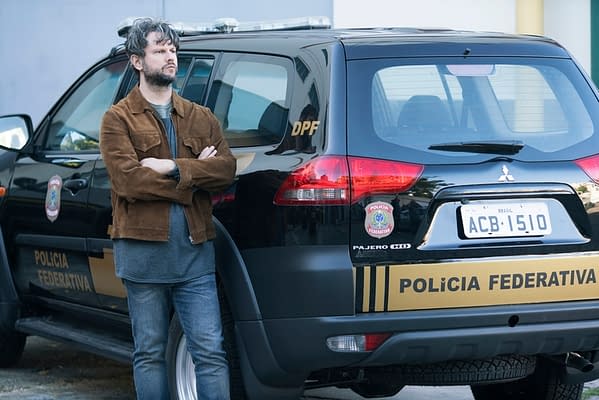 Enjoyed this article? Share it!