Exclusive Clip from The Last Ship: The Complete Fourth Season Extras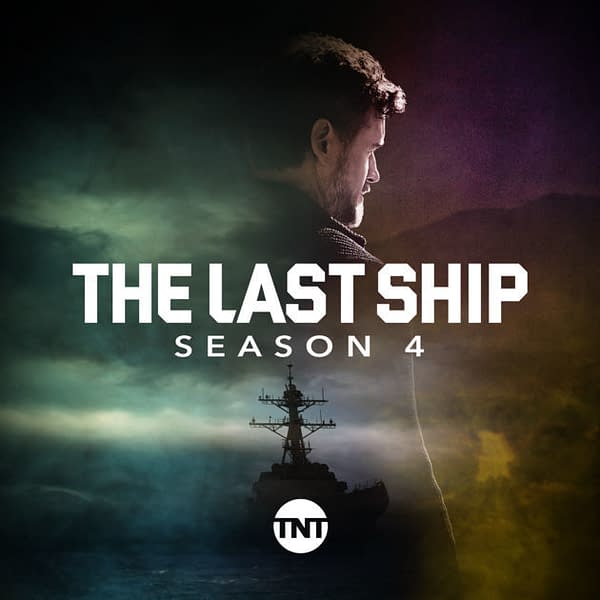 Fans of the TNT series The Last Ship know that the series will have a fifth and final season later this year, but if you're not up to date on the latest episodes, you're in luck as The Last Ship: The Complete Fourth Season hits stores on June 5th on both Blu-ray and DVD.
The fight to save mankind aboard the Navy destroyer U.S.S. Nathan James continues with a 10-episode season inspired by Homer's The Odyssey. The series stars Eric Dane, Bridget Regan and Adam Baldwin.
The fourth season of The Last Ship follows Tom Chandler (Dane) after he's given up his heroic titles and responsibilities and sought solace — and anonymity — with his family in a small fishing village in Greece. Meanwhile, Captain Slattery (Baldwin) and the crew of the Nathan James have discovered that the virus has "jumped kingdoms" and is now infecting the world's food crops bringing humanity to the brink of a global famine. As the ship traverses the Mediterranean in search of a solution that can save the world's food supply. Chandler encounters his own enemies in Greece and his 'hero's journey' becomes a modern day retelling of Homer's The Odyssey.
The box set includes all 10 episodes of the season along with a 13-minute documentary with Vincent Farenga Professor of Classics and Comparative Literature at USC that shows how the season follows The Odyssey and includes an interview with showrunner Steven Kane. There are also character featurettes and an 'Inside Season 4' behind-the-scenes content.
We have an exclusive clip from the bonus features comparing one of the episodes to the classic Greek tale.