Bring on the drama! It is "Cast from the Past" week on ABC, and Nathan Fillion's former Castle co-stars are making trouble for John Nolan on The Rookie. Both Seamus Deaver and Jon Huertas from Castle will be guest starring in "The Bet," the third episode of the season. Hopefully, the guest stars will inject some much-needed energy into the lackluster start to The Rookie's second season. If the preview is any indication, events are going to heat up for all three of the rookies, both at work and in their personal lives.
Warning: Spoiler–ish content heading your way.
"The Rookie" season 2, episode 3 "The Bet": Officer Nolan navigates building tension in his relationship with Jessica and a developing rapport with Grace while working a high-stakes criminal case involving an undercover homeland security agent. Meanwhile, Officer Chen meddles with Officer Bradford's love life, and Officer Lopez learns some surprising news about Wesley.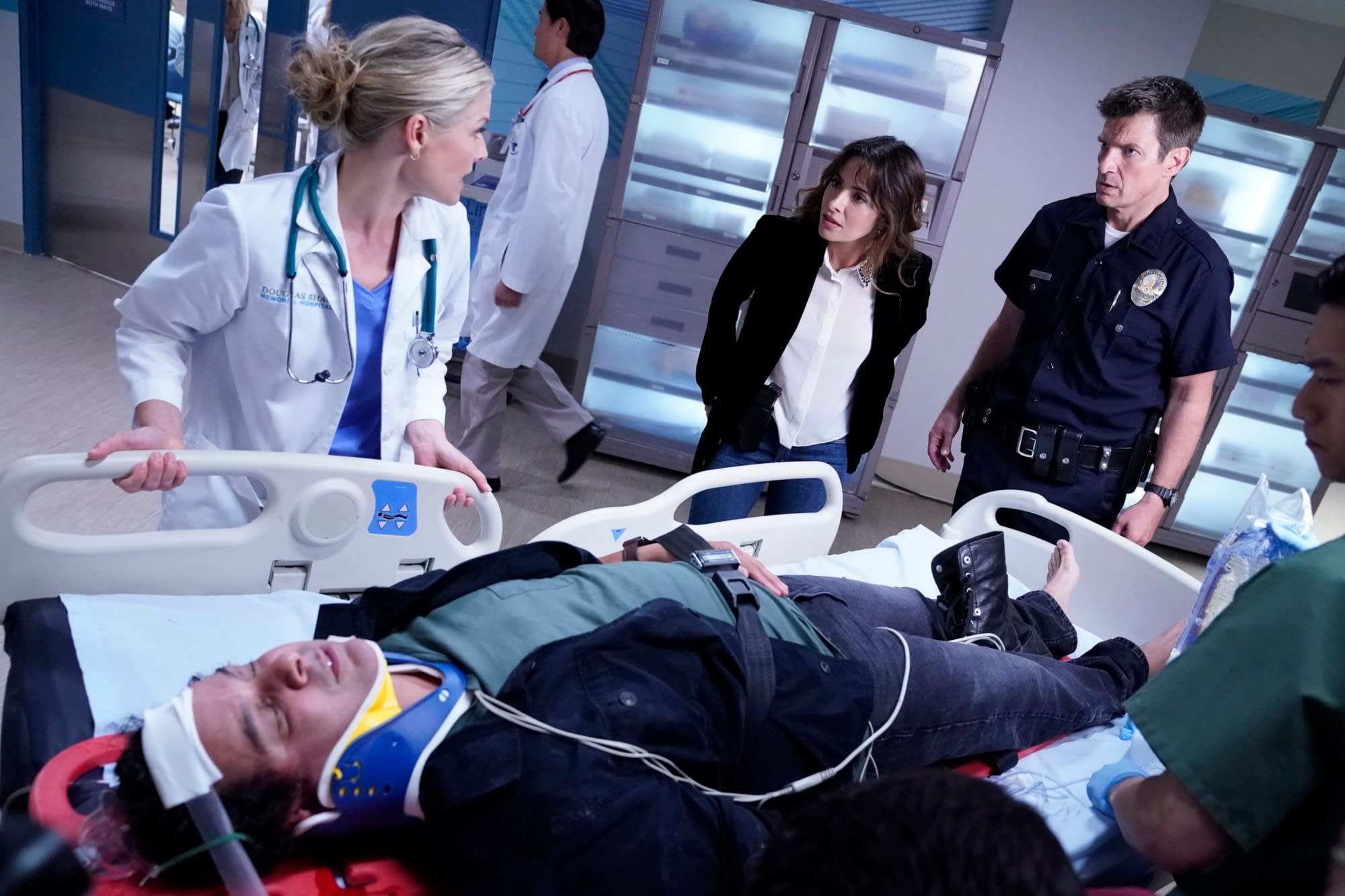 Once again, Nolan is going to be working with girlfriend Jessica Russo (Sarah Shahi) on a case. Apparently the LAPD doesn't have any nepotism rules. If the episode description and released images are to be trusted, Nolan's ex Dr. Grace Sawyer (Ali Larter) and Russo are going to meet face-to-face. Will Nolan really be in the middle of some sort of love triangle, or is it all a big tease? According to Nolan, Grace is wearing a wedding ring, and she told him she has an eight-year-old kid. The Rookie can do without that kind of drama.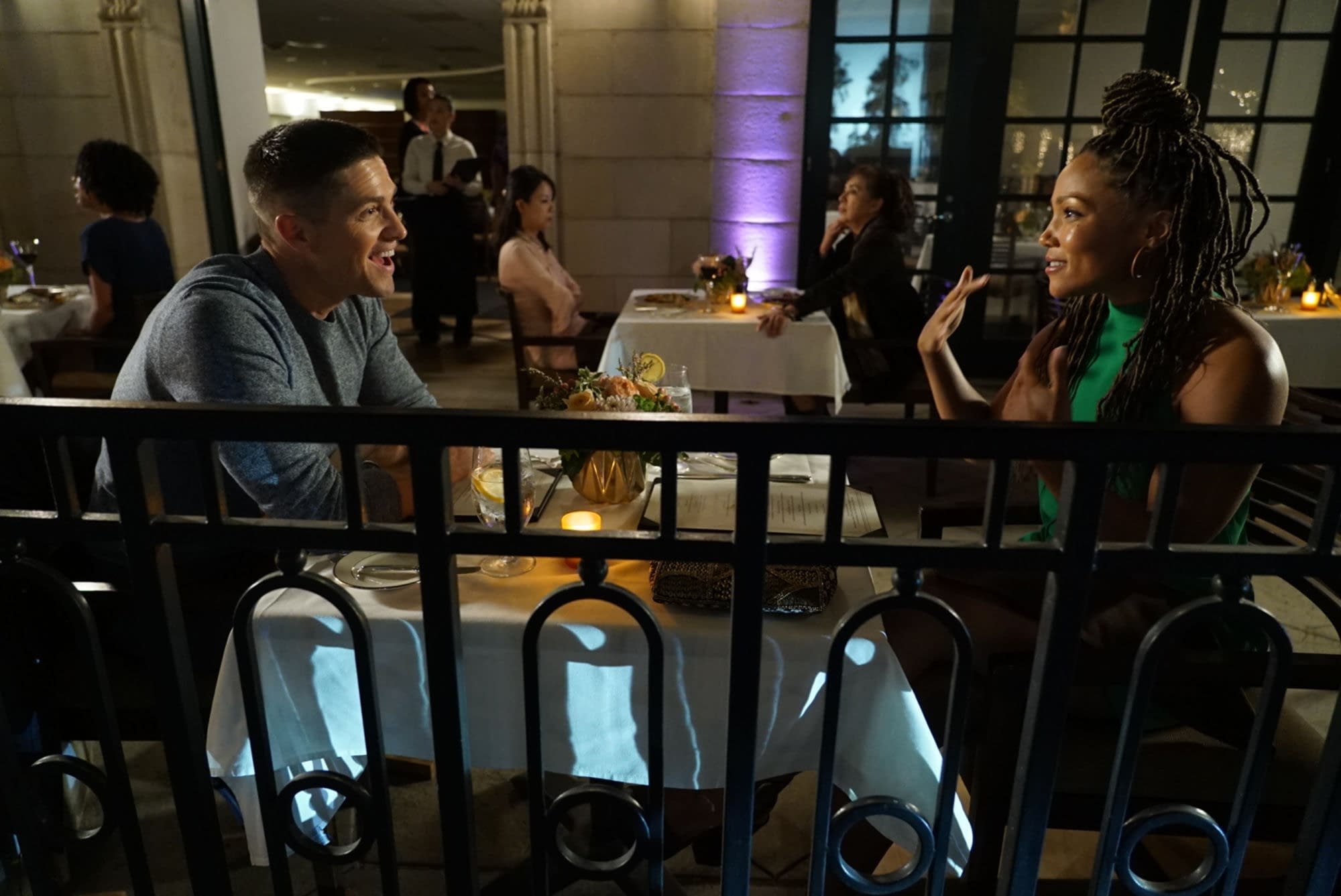 Nolan isn't the only one with relationship issues this week! It seems that, with some help from Chen (Melissa O'Neil), Bradford (Eric Winter) actually goes on a date! With a human women! According to ABC, the lucky woman will be played by Jasmine Matthews (Sweetbitter). Let's all hope that the date doesn't end in Bradford arresting her; he could really use a social life. It would be even better if she bosses him around a bit and gives him a taste of his own medicine.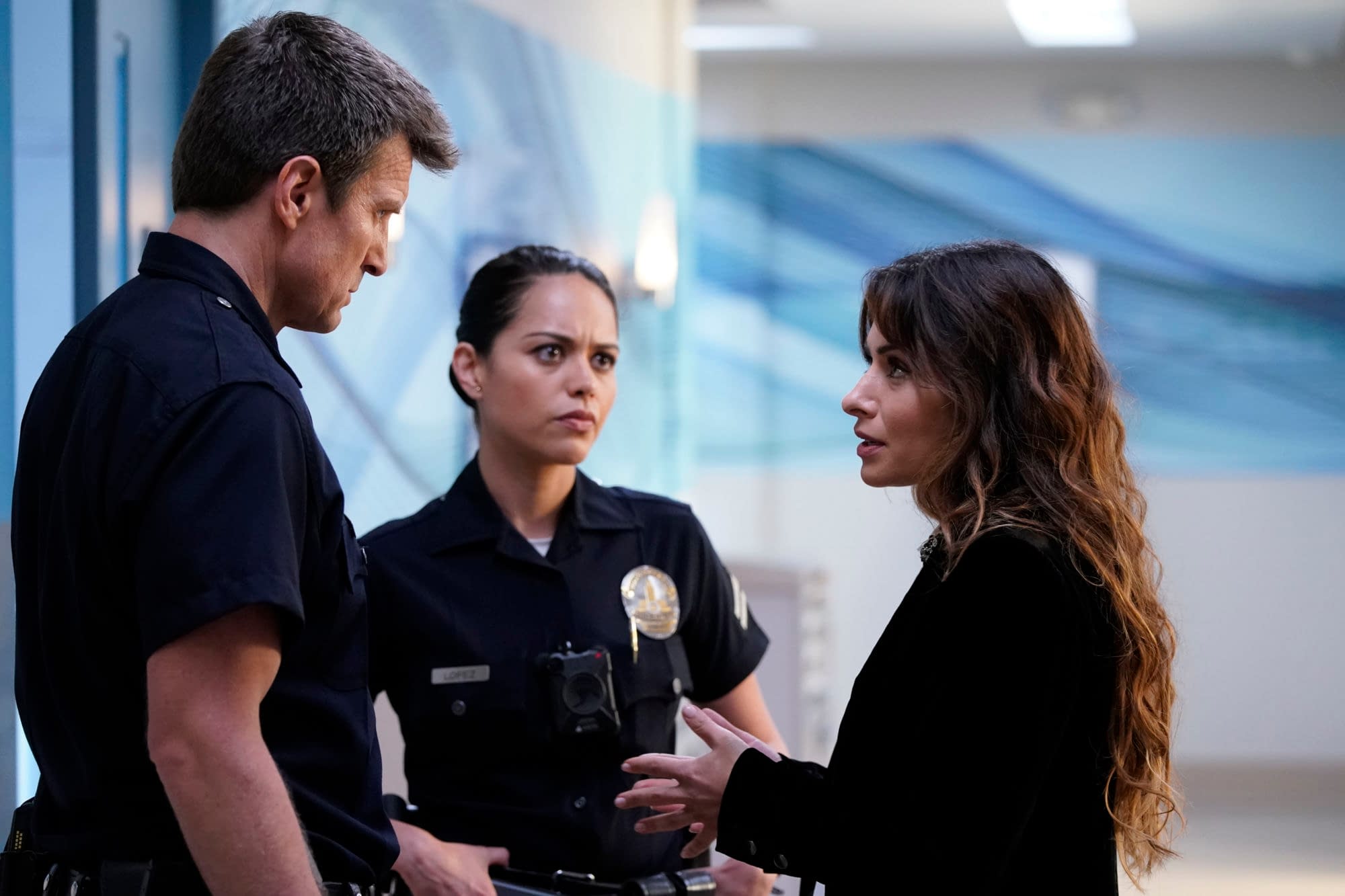 Nolan will be riding with Lopez (Alyssa Diaz) for at least part of "The Bet." Will Lopez's discovery about Wesley (Shawn Ashmore) have anything to do with the high profile case they are all working on? I hope not, I like him. But with the high level of drama on the show lately, there are no guarantees.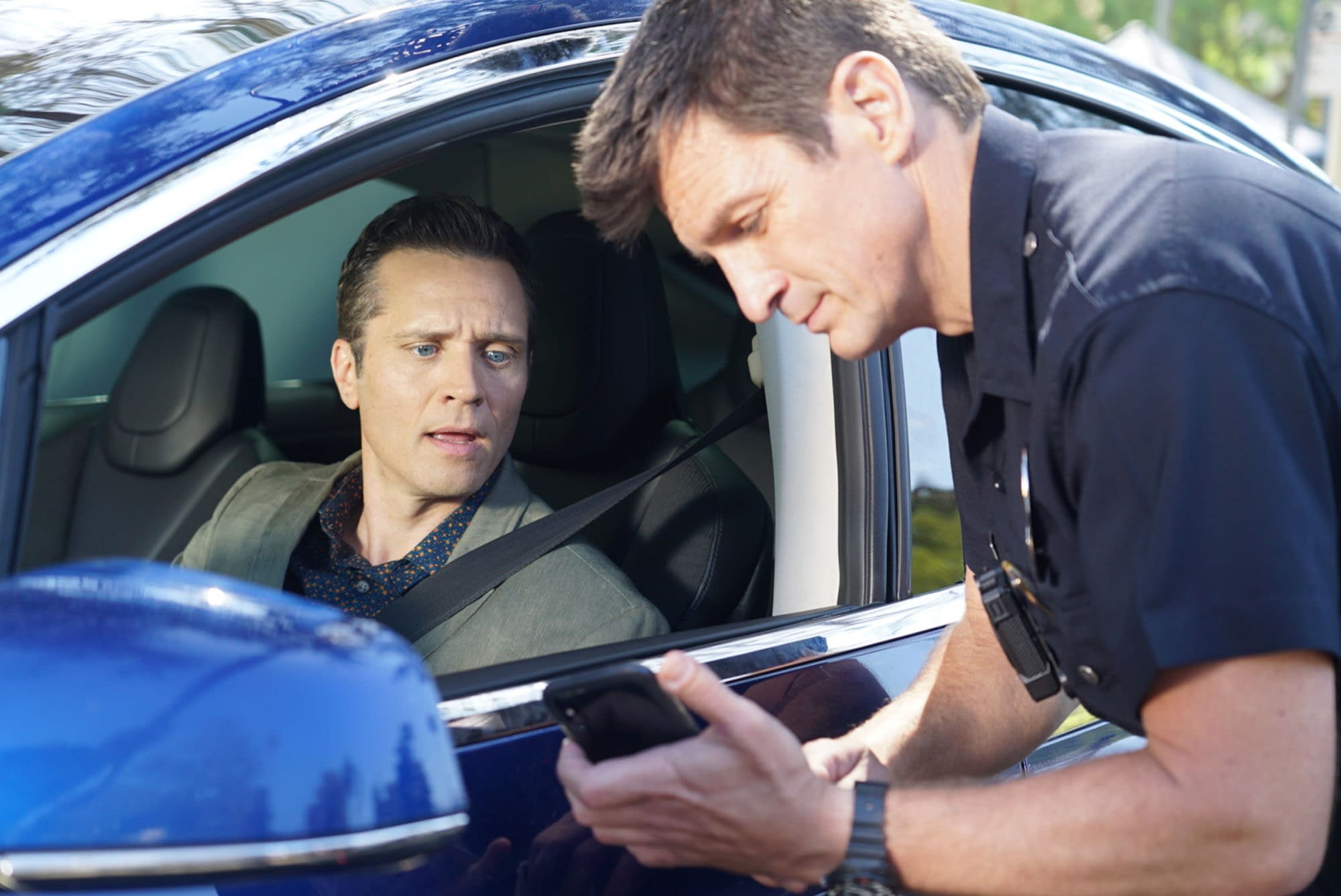 If Nolan is riding with Lopez, who will West (Titus Makin Jr.) be riding with? Has his crisis of police career faith led him to a new training officer? In the preview clip, West seems to be in a really tense situation with a kid and a gun. Will a high pressure situation like that help him or send him over the edge?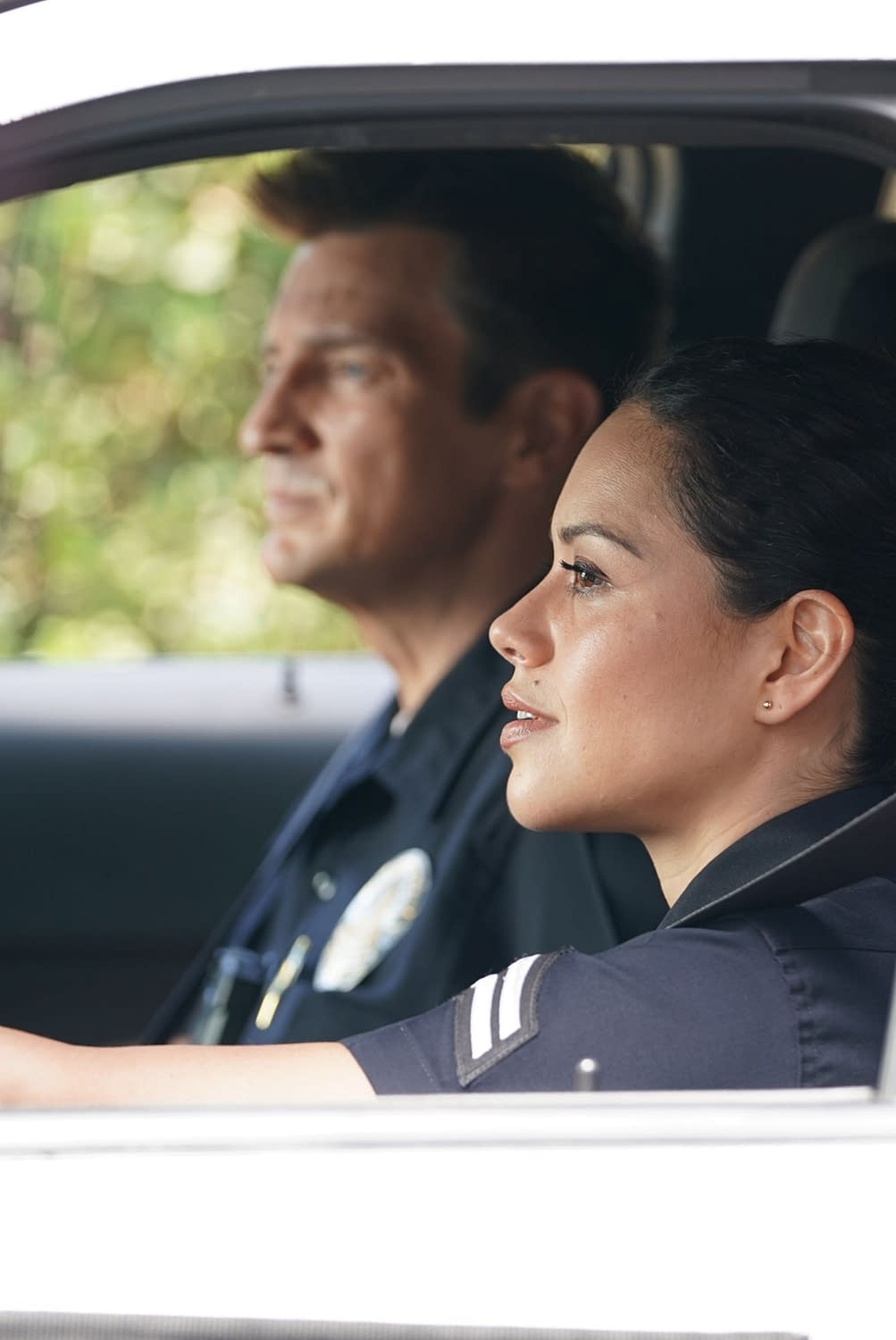 The special new Cast From The Past episode of The Rookie, "The Bet," airs Sunday October 13 at 10PM on ABC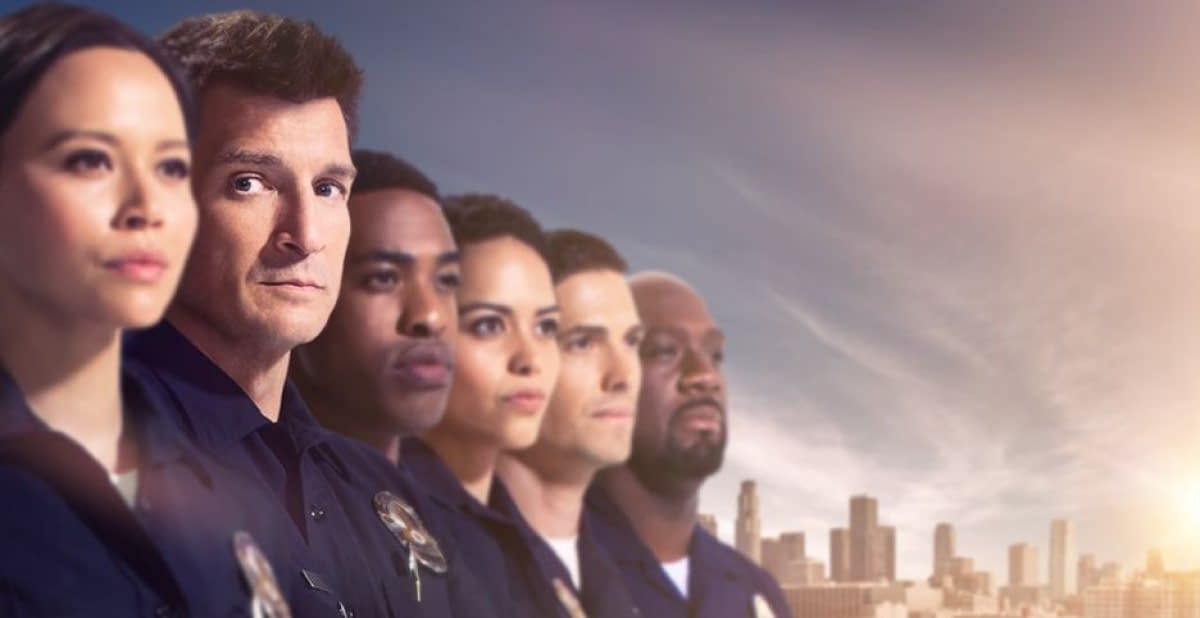 Enjoyed this article? Share it!