Groundhog Day Star Stephen Tobolowsky Says TV Series in Works
Groundhog Day is probably the most beloved film about a time loop in cinema history. Directed by Harold Ramis, the 1993 comedy classic follows weatherman Phil Conners (Bill Murray), who travels to Punxsutawney, Pennsylvania to cover the town superstitious tradition of pulling its beloved large furry rodent (also named Phil) out of its burrow every February 2nd. While it's a fun time for all the citizens of Punxsutawney, I'm not as sure for the poor groundhog who has to keep enduring this annually. Anyhow, Murray discovers he's stuck on a time loop having to relive repeatedly the same day, and only he retains the memories of his loops until he can find his way out. According to one of the film's stars Stephen Tobolowsky, who spoke on the Production Meeting Podcast, a television series based on the film is in the works. The actor played insurance salesman Ned "Needlenose" Ryerson, who is one of many Phil runs into constantly during his loops.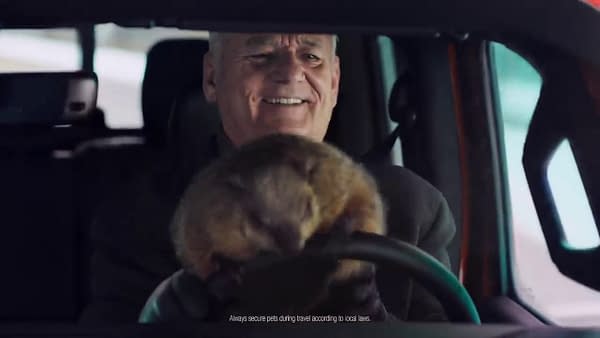 "There's talk about a Groundhog Day series in the works," Tobolowsky said, "One of the producers – I was working on The Goldbergs or Schooled, one of those shows over on the Sony lot, and one of them saw me and goes, 'Oh, Stephen! Stephen! We're working on a Groundhog Day TV show. Could you be Ned for the TV show?' I go, 'Sure. Yeah. No problem'… But it's Ned thirty years later. What has his life become?" The actor reprised his role for a Jeep Super Bowl commercial that saw Murray return to Punxsutawney 27 years later back in the town waking up with the alarm as Sonny and Cher's "I Got You Babe" playing in the background. Like in the original 1993 film, Tobolowsky still retains the same charm as he did in the film recreating the same awkward scenes with Murray. Of course, they find new things for him to do in the commercial during the loops. Written by Ramis and Danny Rubin, Groundhog Day was a huge success for Sony garnering $70.9 million more than doubling its original budget. The film also starred Andie MacDowell and Chris Elliot. Tobolowsky is also currently on the POP TV series One Day at a Time. You can watch the Super Bowl commercial below.