So it looks like your Friends will be there for you in 2020 – but not if you're on Netflix. On Tuesday, WarnerMedia unveiled HBO Max, the company's new streaming service that's set to launch in Spring 2020 with over 10,000 hours of programming content – including all 236 episodes of the classic sitcom. While no pricing details were announced, HBO Max is expected to be priced in a range that will allow it to compete with Netflix, Hulu, Disney+, and more.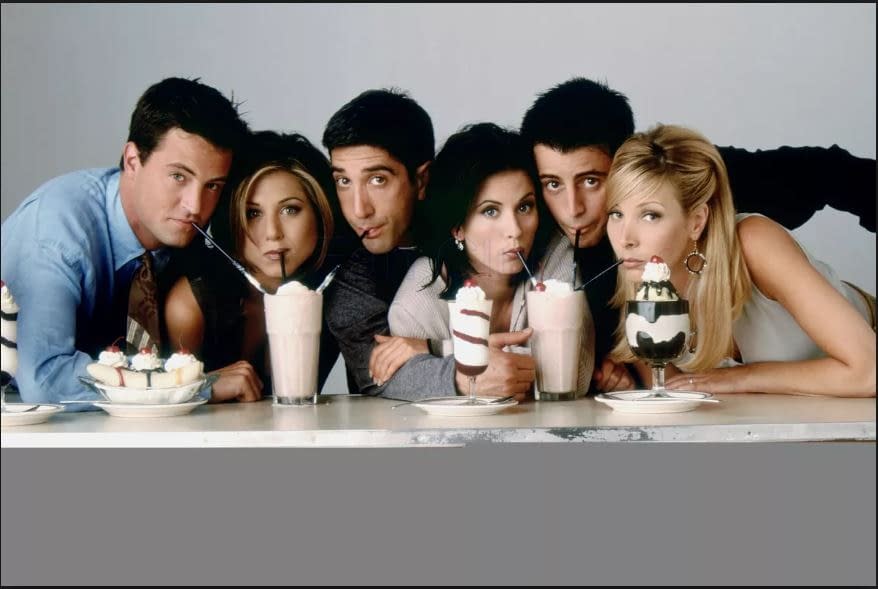 WarnerMedia's HBO Max won't just be about the past, however: Greg Berlanti (The CW's "Arrowverse" shows) and Reese Witherspoon (Big Little Lies) have signed exclusive movie production deals. The agreements call for Berlanti to initially produce four films in young-adult genre; while Witherspoon's production company Hello Sunshine will produce at least two films for the service.
With Friends set to leave the streamer at the end of the year in the U.S., Netflix tweeted their disappointment at seeing the series leave their library in 2020:
The One Where We Have To Say Goodbye.

We're sorry to see Friends go to Warner's streaming service at the beginning of 2020 (in The US). Thanks for the memories, gang ☕

— Netflix (@netflix) July 9, 2019
Here's a look at WarnerMedia's promo video for their new streaming service…
https://youtu.be/LCS4CaZ9dwg
"HBO Max will bring together the diverse riches of WarnerMedia to create programming and user experiences not seen before in a streaming platform."

– Bob Greenblatt, Chairman, WarnerMedia Entertainment & Direct-To-Consumer
Other additions to HBO Max's library include all episodes of Will Smith's The Fresh Prince of Bel Air as well as Lucy Hale's Pretty Little Liars. WarnerMedia's new streamer will also serve as the exclusive streaming home for any new Warner Bros.-produced dramas from The CW, starting with the fall 2019 television season – and that will include DC Entertainment series Batwoman and Riverdale spinoff Katy Keene.
While HBO Max will obviously include programming content from HBO, WarnerMedia is also looking to include original and established programming from Warner Bros., New Line, DC Entertainment, CNN, TNT, TBS, truTV, The CW, Turner Classic Movies, Cartoon Network, Adult Swim, Crunchyroll, Rooster Teeth, and Looney Tunes.
Enjoyed this article? Share it!