"It's Always Sunny in Philadelphia": FX Networks Wants Seasons 15 & 16 If The Gang Wants; Rob McElhenney Responds
With season 14 set to premiere on Wednesday, September 25, FXX's It's Always Sunny in Philadelphia is now tied with ABC's The Adventures of Ozzie and Harriet as the longest-running live-action comedy series. Now that's a title Mac (Rob McElhenney), Dennis (Glenn Howerton), Charlie (Charlie Day), Dee (Kaitlin Olson), and Frank (Danny DeVito) would be more than happy to hang behind the bar – and one they're expected to hold on their vey own very soon. Safe to say things are pretty good for The Gang from Paddy's Pub.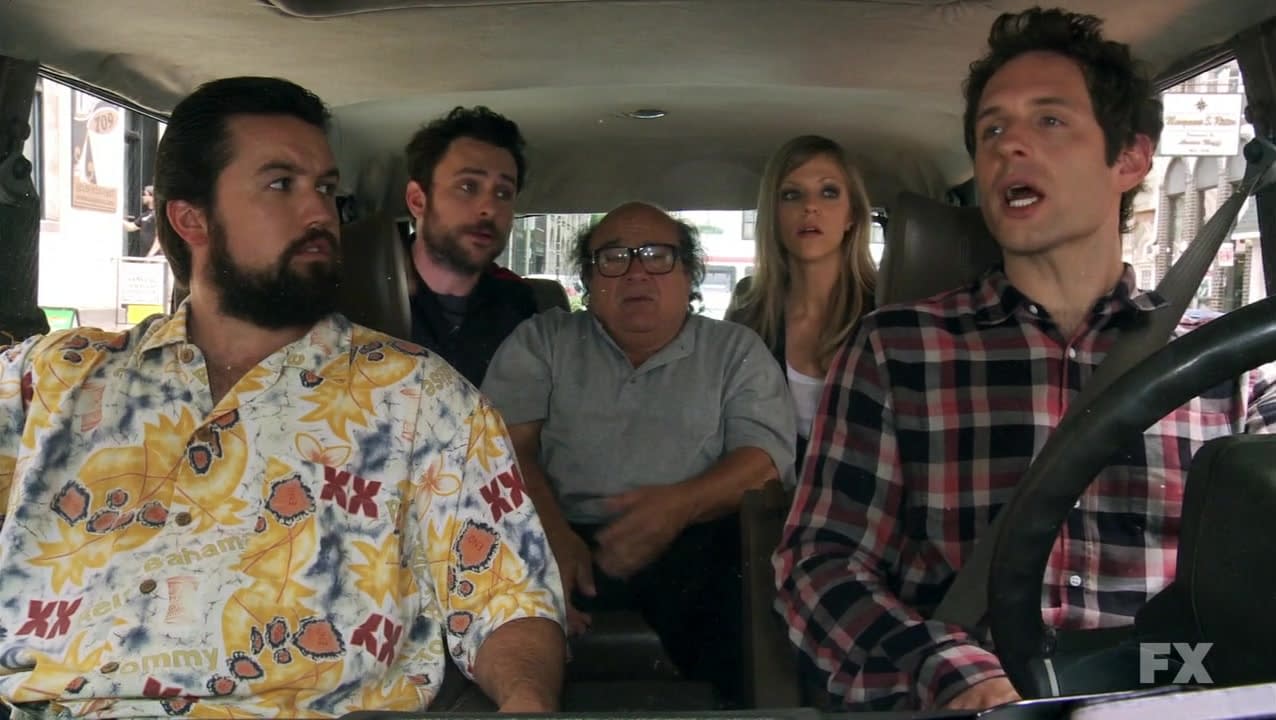 And as far as FX Networks Chairman John Landgraf is concerned, FXX would love to have them back for a 15th and 16th season, too. It's all up to McElhenney, Howerton, and Day – telling Deadline Hollywood:
"It's completely up to them. We will absolutely make more seasons of Sunny if the gang chooses to make more seasons of Sunny."
Landgraf revealed that additional seasons was a topic that's been discussed in the past:
"Rob has been pretty positive about wanting to keep going with it, but it's ultimately his call. I can't believe it still exists after 14 years, but if he wanted to make it 15th or 16th season, we would absolutely do it. The show is still good; it's as good as it's ever been."
Now it looks like word got back to McElhenney:
[Ed. Note: "I can't believe it still exists after 14 years" – know what you were trying to say here, but it can also come across a little "back-hand compliment-ish." Just some friendly advice…]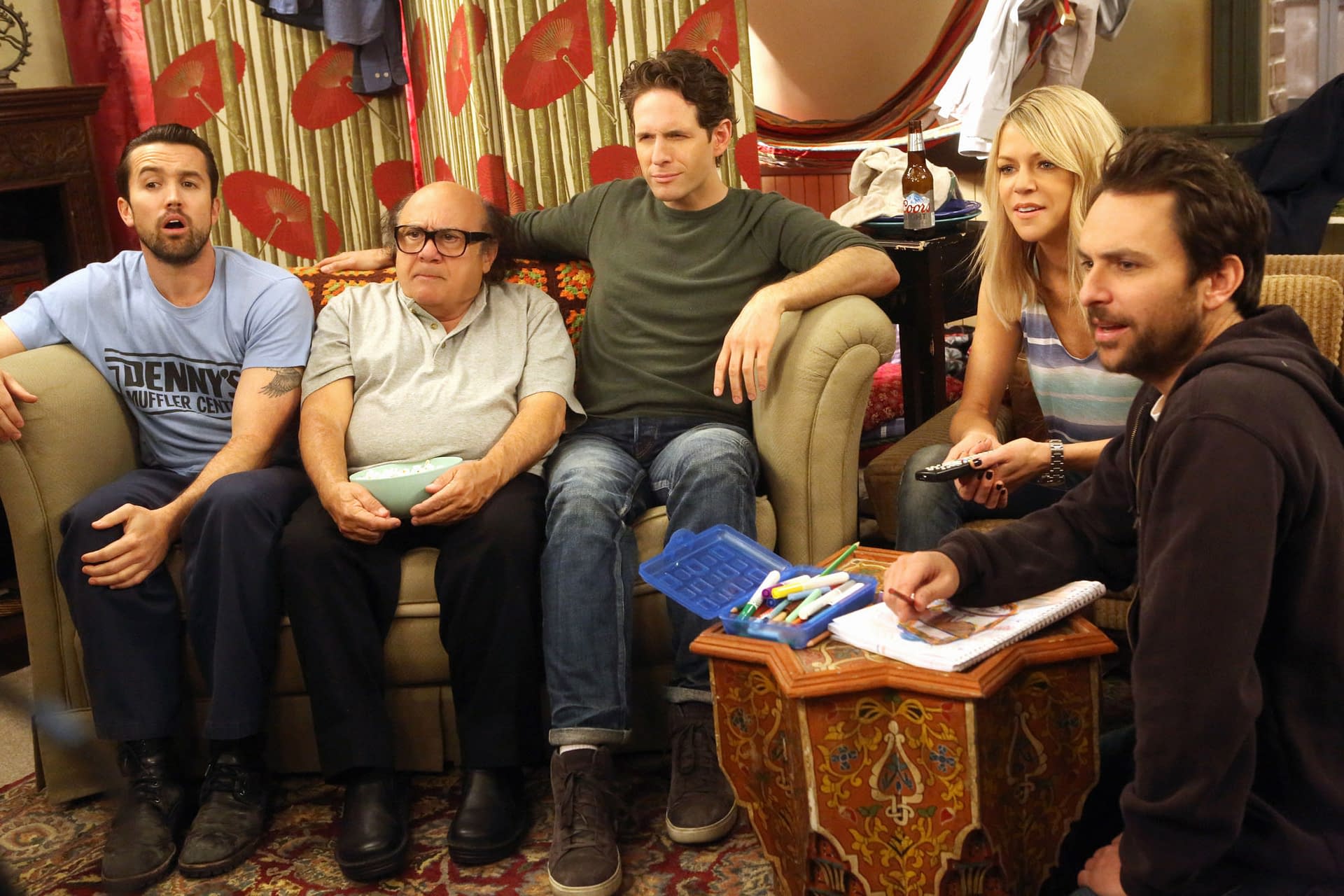 Here are some highlights from the show's Television Critics Association (TCA) set visit last week, offering some clues to what fans can expect:
● For McElhenney, one of the reasons the show has lasted this long is that the fanbase knows the series isn't a "how to" guide to life:
"Our audience knows where we're coming from. We very rarely get blowback because our audience is savvy enough to know we're not advocating bad behavior, we're satirizing it."
●While the show isn't afraid to tackle some major social issues – Olson believes their approach to the topics creates a unique character for the television landscape: a woman who not only recognizes the misogyny around her but is willing to get angry – very angry: "We're showing how ridiculous is to talk to someone like that."
● So what can fans expect this season? Well, we know Dolph Lundgren… but as John Thundergun?!? We are getting a "film noir" episode – as well as episodes dealing with global warming, a Waiting for Godot-themed outing set in the middle of a laser tag game, and The Gang putting up their apartments as AirBnB options to better their love lives (one of the two episodes Howerton is set to direct).
● As for Mac getting a boyfriend at some point next season, McElhenney only response? "Maybe." As for Mac being a changed, better person after last season? Don't hold your breath:
"He's pretty much exactly the same. Our characters might change — but they don't evolve. He's not a better person."
● One thing that bothers Day? That people still see the show as "dirty" – even after over a decade on the air:
"There's a fundamental misunderstanding of what our show is. I hate that our show is dismissed as filthy. I don't think we're dirty…We are trying to say something about us as Americans."
DeVito put it much more bluntly: "It's not a dirty f***ing show!"

Developed by McElhenney and Howerton, and written/executive produced by McElhenney, Howerton, and Day, It's Always Sunny in Philadelphia was FX's first comedy hit before moving over to FXX – a fact that FX CEO John Landgraf does not take lightly when he explained at the Television Critics Association (TCA) why the series has been so successful for so long – even after all this time: "It was the fist successful deconstruction and reconstruction of a sitcom," praising the leads as "five really hilarious degenerates who are most active schemers" as well as the main reason for the show's success – while also acknowledging the various "social issues" that the series addressed so effectively in the past.
With It's Always Sunny in Philadephia back in production, that means scripts are being written – which means spoilers. Of course, "The Spoiler Game" gets a whole lot easier when McElhenney posts on social media an image of Day tapping away on an upcoming scene. If you zoom in close enough, it becomes pretty clear it's not Dolph Lundgren's super-powered nose that Day's writing about…
Charlie's leaving?!? Dennis and Mac are in love?!?
Wow! I can't be-… hold on. Keep reading. "Frank" has the biggest revelation of them all:
I can't believe you zoomed in to see what was on this screen and actually think that we'd give away anything we're doing this season. Don't you have better things to do? Just kidding. Thanks for caring. Happy Fourth of July.
Gotta' admit – they have a point. Which is why your friends at Bleeding Cool are more than happy to do the zooming and squinting for you as we pick over ever single fiber of It's Always Sunny in Philadelphia news possible.
Though wouldn't it be funny if it turned out to be true, and they got us with a double-swerve. Wild card!
---
---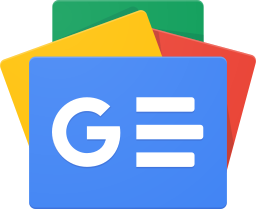 Stay up-to-date and support the site by following Bleeding Cool on Google News today!