James Gunn & Ben Affleck: What A Difference 3 Months Makes in The DCU
Back in December 2022, it sounded like Ben Affleck was interested in directing a project for James Gunn & Peter Safran's DCU. What happened?
---
We have a feeling you've heard the news by now, but just in case you need a recap. In a profile of the actor, writer & director from The Hollywood Reporter that was based on two interviews earlier this month, Ben Affleck was asked if he was planning to direct a project in DC Studios heads James Gunn & Peter Safran's new DCU. And based on his response, it was pretty clear that Affleck wasn't really looking for a follow-up question for clarity. "I would not direct something for the [James] Gunn DC. Absolutely not. I have nothing against James Gunn. Nice guy, sure he's going to do a great job. I just wouldn't want to go in and direct in the way they're doing that. I'm not interested in that." The response came during a portion of the interview when Affleck addressed the ordeals he went through during the production of Zack Snyder's Justice League film. Now, here's why that's surprising. First, Affleck has had nothing but good things to say about his portrayal of Batman in the upcoming The Flash film. Second, most of us kicked off 2023 believing that Affleck had a future in Gunn & Safran's DCU – and that came from Gunn.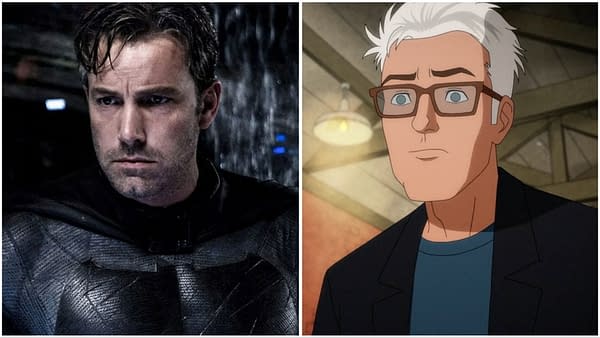 Back in December 2022, Gunn took to Twitter to announce that what would become Superman: Legacy would not star Henry Cavill and that The Man of Steel would be recast. In that thread, Gunn was asked about the possibility of Affleck directing. Gunn's response was, "Met with Ben yesterday precisely because he wants to direct & we want him to direct; we just have to find the right project." Hmmm… so that's interesting. Taking Gunn at face value (and there's no reason not to), that would mean that something happened over the past three months. Was it something that came out of the first slate of programming that was announced? Is this something tied into Snyder & Justice League, like a show of solidarity on Affleck's part because he feels like Snyder's been wronged? Here's a look at Gunn's tweet from the end of last year: