Posted in: FX, Preview, Trailer, TV | Tagged: fx, justified, preview, raylan givens, Timothy Olyphant, walter goggins
---
Justified Star Walton Goggins Discusses Final Raylan/Boyd Scene & More
Justified star Walton Goggins discusses Boyd Crowder and the character's final moments with Timothy Olyphant's U.S. Marshal Raylan Givens.
---
With showrunners Dave Andron & Michael Dinner's Justified: City Primeval set to hit screens next month, FX Networks has been treating fans to a trip down memory lane in the form of videos focusing on classic moments from the still-popular series. And one of those spotlighted the final meeting between U.S. Marshal Raylan Givens (Timothy Olyphant) and his "nemesis-ish," Boyd Crowder (Walton Goggins) – and those heart-crushing four words at the end. In a profile interview for Vanity Fair, Goggins shared the one thing he wanted when he was asked to return to the series for its second episode.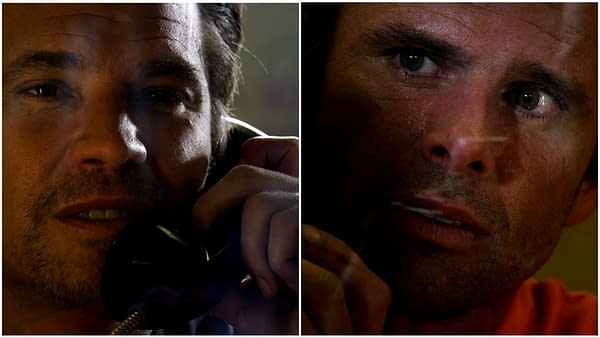 "From the moment that they asked me to come back to do episode two, all I asked for was autonomy over this person's experience," Goggins revealed – and that included his desire to not have Boyd be a racist. And it was that control over his character and the chemistry between Goggins & Olyphant that made those final exchanges between Raylan & Boyd so meaningful." As much as people thought Boyd was full of shit, I think if you rewatch it, there was an underlying truth to everything that he was saying," Goggins shared when discussing his character's final run. "He just wanted to be better than the set of circumstances that he was given." And while the actor isn't involved with the upcoming "City Primeval" revival, Goggins will be able to enjoy it from a viewing fan's perspective. "I'll be front row, man—I can't fucking wait to see Raylan Givens back in a cowboy hat," he added.
A Look at What's to Come with Justified: City Primeval
Inspired by Elmore Leonard's City Primeval: High Noon in Detroit, the series return finds Raylan Givens (Olyphant) having left the hollers of Kentucky eight years ago and now living in Miami, a walking anachronism balancing his life as a U.S. Marshal and part-time father of a 14-year-old girl. His hair is grayer, his hat is dirtier, and the road in front of him is suddenly a lot shorter than the road behind.
A chance encounter on a desolate Florida highway sends him to Detroit. There he crosses paths with Clement Mansell, aka "The Oklahoma Wildman" (Boyd Holbrook), a violent, sociopathic desperado who's already slipped through the fingers of Detroit's finest once and aims to do so again. Mansell's lawyer, formidable Motor City native Carolyn Wilder (Aunjanue Ellis), has every intention of representing her client, even as she finds herself caught in between cop and criminal, with her own game afoot as well. These three characters set out on a collision course in classic Leonard fashion to see who makes it out of the "City Primeval" alive.
Along with Olyphant, the FX limited series Justified: City Primeval also stars Aunjanue Ellis (King Richard), Boyd Holbrook (The Premise), Adelaide Clemens (The Great Gatsby), Vondie Curtis Hall (Harriet), Marin Ireland (Y: The Last Man), Ravi Patel (The Valet, Meet the Patels), Norbert Leo Butz (Bloodline), Victor Williams (The Good Lord Bird), and Vivian Olyphant. Dave Andron & Michael Dinner will write, executive produce & serve as showrunners (with Dinner directing). Produced by Sony Pictures Television and FX Productions, Olyphant, Graham Yost, Sarah Timberman, Carl Beverly, Peter Leonard, Taylor Elmore (writer), and Chris Provenzano (writer) executive produce. Walter Mosley serves as a consulting producer, with V.J. Boyd, Eisa Davis, and Ingrid Escajeda also writing the series. FX's Justified: City Primeval is set to hit screens on July 18th.
---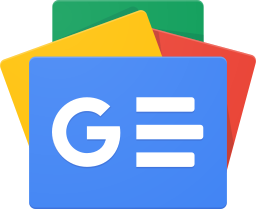 Stay up-to-date and support the site by following Bleeding Cool on Google News today!