The first season of Black Lightning focused a lot on the family and both Anissa (Nafessa Williams) and Jennifer (China Anne McClain) getting their powers. But the series also introduced the character of Grace Choi (Chantal Thuy), another hero from the comics who is in a romantic relationship with Thunder. They set up the possibility of a romance between the two on the series, but then she only appeared in two episodes and vanished. No word if she's coming back for season 2, but in a video interview with TVLine, Williams hoped that with her powers figured out she will get to explore the romantic side of her character some more.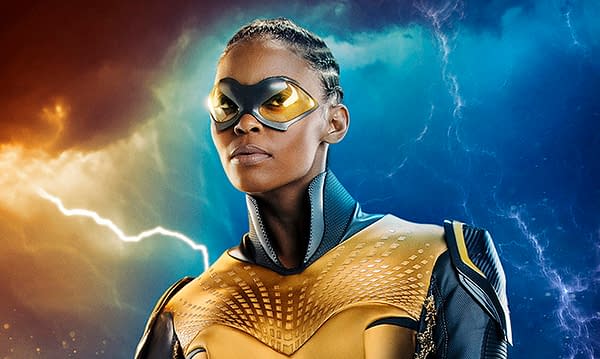 Joining her in the interview is her co-star McClain, who talked about how she hopes by the end of season 2 that Jennifer will be past the idea that she doesn't want her powers and just wants to be normal. She also admitted that she has not seen anything of a costume for her character — not even a sketch. They also joked about the early latex costume for Thunder and how it took Williams two people to get her in and out of the costume — needless to say, she is so much happier with the tactical suit.
Black Lightning season 2 will air Tuesdays at 9 p.m. ET this fall on The CW.
Enjoyed this article? Share it!