Netflix Secures Development Deals with 6 More Anime/Manga Creators: CLAMP, Shin Kibayashi, Yasuo Ohtagaki & More
Netflix continues its serious investment in anime by signing deals with six major manga and anime creators.
The creators included in those deals are: CLAMP (Cardcaptor Sakura), Shin Kibayashi (The Kindaichi Case Files), Yasuo Ohtagaki (Mobile Suit Gundam: Thunderbolt), Otsuichi (Goth), Tow Ubukata (Mardock Scramble) and Mari Yamazaki (Thermae Romae).
"As a creator, it is such an honor to be given this opportunity to reach a global audience. From my homeground in Japanese manga into the global major leagues — it is a thrilling time for me to believe in my craft, and aim for new heights."

– Yasao Ohtagaki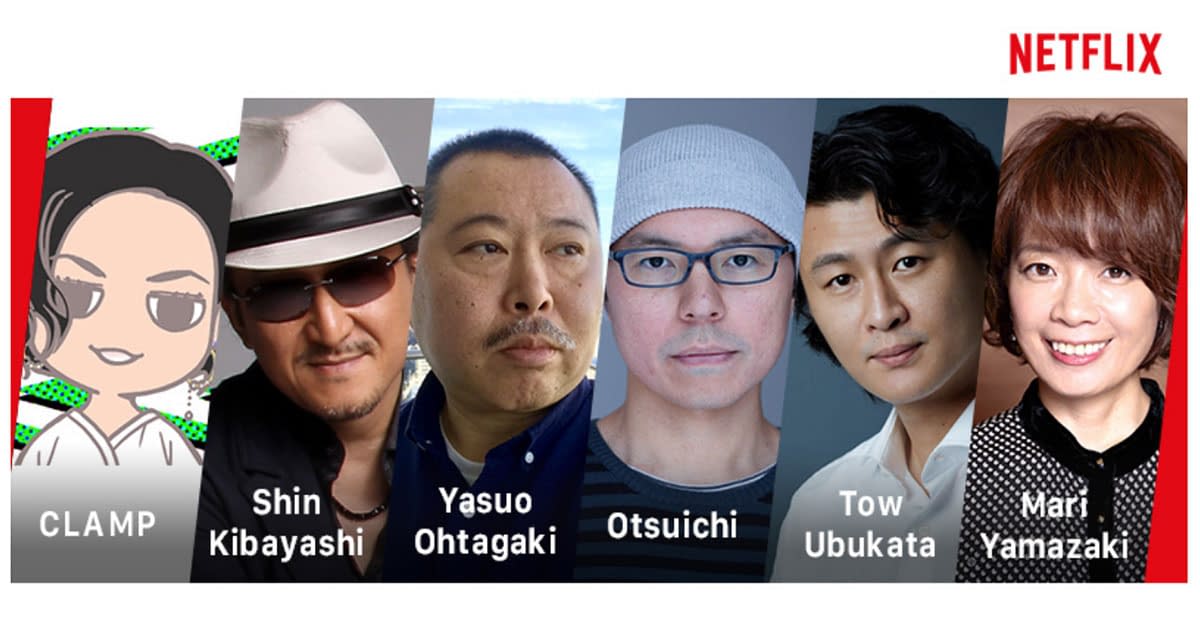 These creators are a mix of manga artists, novelists, screenwriters and filmmakers. They will develop new projects exclusively for Netflix. Netflix also plans to exploit these projects off-screen through publishing and consumer products. This is their latest shot in the streaming wars. Anime is a major asset in getting people to subscribe to a streaming service. The more exclusive anime Netflix can secure, the more anime fans they can convince to subscribe. Anime fandom worldwide is massive, and Netflix is now in direct competition with niche streamers like Crunchyroll, who are also signing their share of exclusive series.
Netflix already signed deals with five Japanese animation producers – Production I.G, bones, anima, David Production and Sublimation in 2019.
"We're excited to work with these extraordinary creators to bring best in class anime to Netflix. These partnerships are part of our broader investment strategy to support Japanese anime – giving creators the ability to tell bold, innovative stories and giving them access to fans all around the world, because storytelling is boundless in the world of anime."

– Taiki Sakurai, Chief Producer-Anime, Netflix
Veteran manga creators CLAMP are already designing 20 new characters for an unannounced anime project. Kibayashi is currently writing new scripts and documents for a new project.
"It is rewarding to be part of a Netflix show that reaches audiences worldwide as a Japanese creator. I am thrilled to be working on entirely new characters, worlds and storylines."

– Shin Kibayashi