A Sampling of November's Loot Crate Offerings: Steven Universe and More
I recently dived into the Loot Crate craze, after seeing all of my friends online post their goods every month. Heck, even my boyfriend gets various Loot Crates (and refuses to share), and I'm always impressed by what he gets. So when I was offered a crate to review, I jumped on it. Let's see what I got!
First, it did not come in a fancy box nor a black Loot bag. I got a grey bag, which kind of cool in a "Wow, what mystery beholds me?" kind of way. I also did not get any kind of paperwork telling me what was what. Not a big deal, I can figure everything out. But, everything I got was from November 2017. Again, not a problem, since I honestly hadn't seen the stuff before.
First up, we have the November 2017 Loot for Her exclusive Steven Universe pin and infinity scarf! The scarf is impossibly soft and well made. The design is fantastic, too, with each of the show's characters represented. The pin is a lovely enamel pin, featuring Steven's/Rose's gem and her sword. You could easily get away with wearing both of these items in a casual work attire outfit.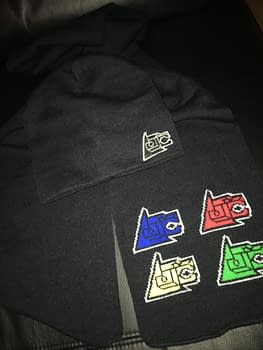 Next we have the November 2017 Loot Wearables Voltron: Legendary Defender hat and scarf! Ideal for the cold winter days, these fashionable items will show off your love of the popular Netflix revival.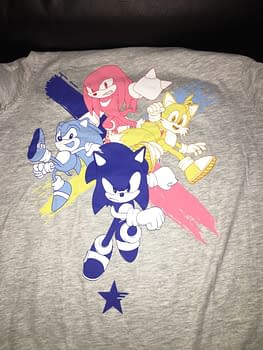 Last, I got the November 2017 Loot Tee, with characters from Sonic Forces. The design is fun and colorful, with each character showing off their unique personalities.
Overall, this was a win. The items are well made, and I know they'll last a while. I can't wait to get my next crate!