Oscars Watch 2019: Kevin Hart Responds to 'Ellen' Backlash with Parable on Growth, Change
In today's episode of 'As The Oscars Turn' (which is an out-dated soap opera reference but you know where we're going with this)…
Following up on comments made during his interview with Ellen DeGeneres on her syndicated talk show on Friday, actor/comedian/still-possible Oscars host Kevin Hart took to Instagram to continue making the case that he has grown and changed since making homophobic jokes on Twitter years ago. Currently, this year's ceremony is without a host – with the Academy of Motion Pictures, Arts and Sciences (AMPAS) and ABC mulling multiple hosts or no hosts at all.
When did we get to the point where we forgot that we all learn, then we all have the ability to grow and with that growth comes a wealth of knowledge. You can't change without a understanding of what GROWTH means. #Message #LiveLoveLaugh #HappySaturday …..Please grasp this and use it in 2019
During the Friday edition show, DeGeneres revealed that she spoke with representatives from The Academy about reinstating Hart as host – and the reception was far from chilly, with DeGeneres saying the reaction she received was more, "We want him to host, whatever we can do, we would be thrilled, and he should host."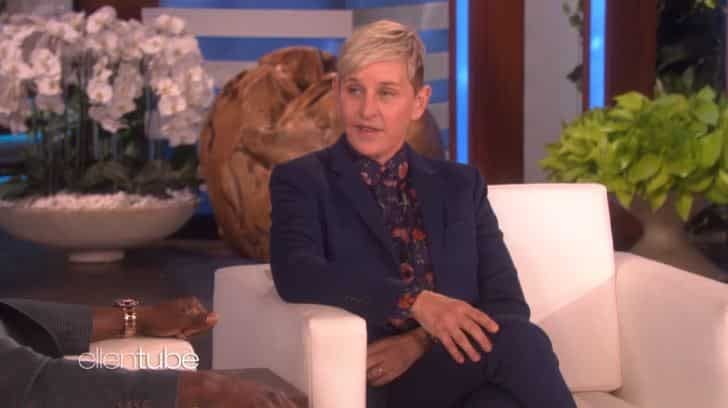 Hart found the entire experience to be "an attack, a malicious attack on my character, to end me" while also acknowledging that the matter could have been handled better by all parties. As for the old tweets, Hart made the case that he has grown as a person since that time and was no longer the "immature comedan" who wrote those posts.
DeGeneres would let Hart escape the issue, even addressing how his decision to not host feeds into the wants and desires of social media trolls:
"They (the haters) will win if you don't host the Oscars. You can't let them destroy you because you have too much talent, and for them to stop you from your dream, from what you want to do, what you have the right to do, what you should be doing… Don't let those people win, host the Oscars… That's why they (The Academy) haven't found another host, because they are secretly hoping that you would come back."
Looks like DeGeneres might have gotten through: before wrapping up the interview, Hart said:
"Leaving here, I promise you I'm evaluating this conversation. Let me assess, just sit in the space and really think, and you and I will talk before anything else."
You can check out DeGeneres' interview with Hart below:
For the first time, Kevin Hart opened up to Ellen about being hired to host the 2019 Oscars, only to step down from the job days later after decade-old controversial tweets surfaced. The comedian explained how he has apologized and why he decided not to stay on as host of the prestigious event.
Ellen told her friend Kevin Hart that she contacted the Academy of Motion Picture Arts and Sciences in an effort to get him re-hired as host of the upcoming Oscars.
After Ellen told her good pal Kevin Hart why she thinks he should take on the gig of 2019 Oscars host again, and that the Academy wants him back, the comedian revealed he will be evaluating their conversation, and will decide whether to take on the job amid his tweet controversy.