Penny Dreadful: City of Angels Preview: Could Magda Be Maria's Savior?
In last week's episode of Showtime's Penny Dreadful: City of Angels, "How It Is with Brothers" ran hard on the theme of the bonds that bind us, and some times hold us down. For Tiago (Daniel Zovatto), it's the steps he's willing to take to protect his brother Mateo (Johnathan Nieves) from being arrested. For Lewis (Nathan Lane), it's that sense of personal brotherhood he feels towards Tiago that enables him to convince Diego (Adan Rocha) to take the fall for Reilly's murder (but there's still a price). It's the brotherhood of the LAPD, toasting "our heroes" Tiago and Lewis as a show of blue pride for catching the killer of "one of their own."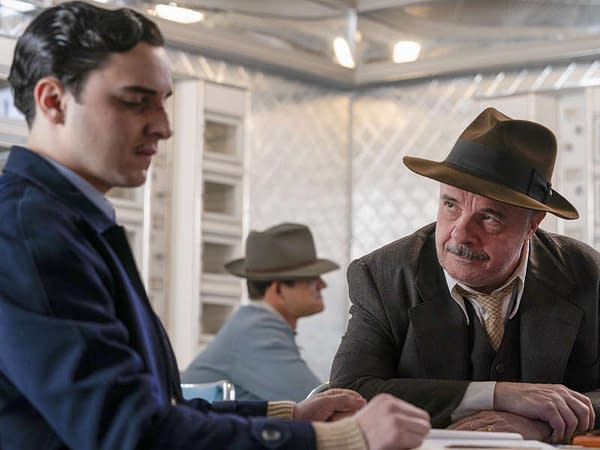 Heading into the preview for Sunday's "Maria and the Beast," we're hoping that Molly (Kerry Bishé) can offer Tiago some relief over his guilt. Meanwhile, Dottie (Lin Shaye) and Lewis go looking for answers from Brian (Kyle McArthur), Elsa (Natalie Dormer) makes her move, and Councilwoman Beck (Christine Estabrook) needs to start looking over her shoulder. But it's the episode's title that has us seriously concerned for Maria's (Adriana Barraza) eighth-episode future when you combine it with the episode overview that references an "uninvited guest." Is Magda willing to make an offer Maria can't refuse? Uh-oh.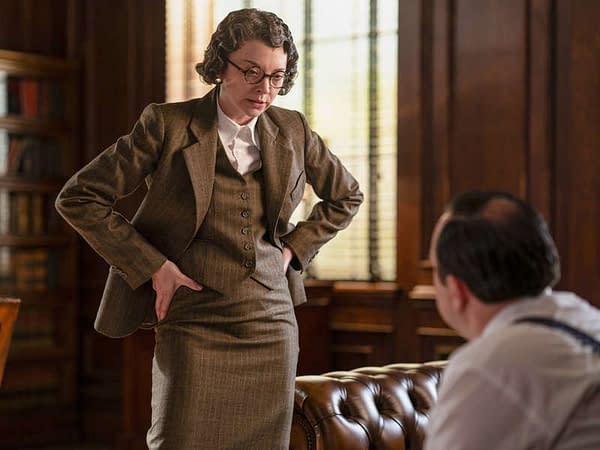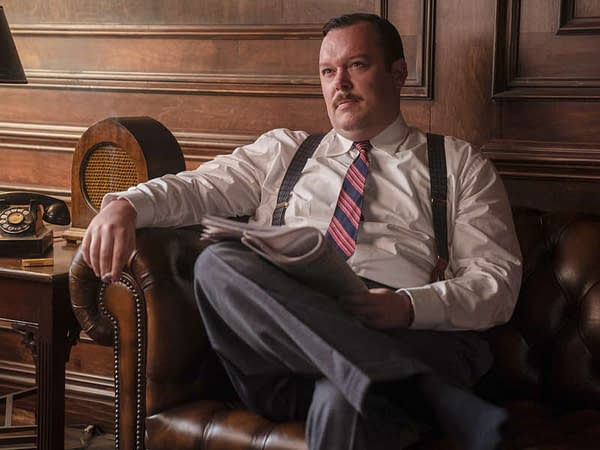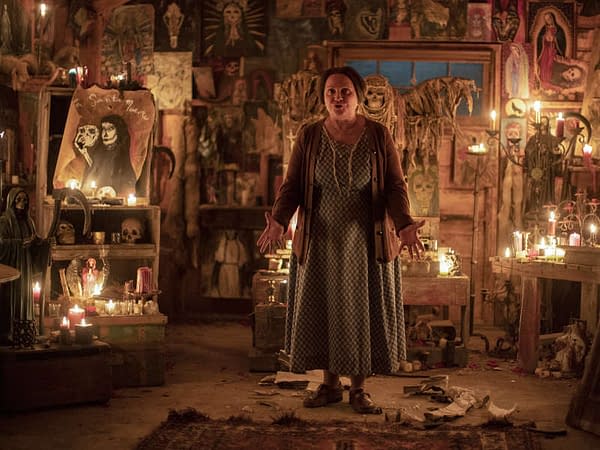 Penny Dreadful: City of Angels season 1, episode 7 "Maria and the Beast": Molly visits Tiago at his apartment as he wrestles with guilt over Diego's confession. Dottie and Lewis confront Brian for lying about his dueling allegiances. Elsa and Frank move in with the Crafts, igniting fear in Tom and Maria. Alex and Townsend deliberate about how to defeat Councilwoman Beck. Josefina's newfound faith puts her at odds with her family. Lewis enlists a reluctant Tiago to join his covert operations and Maria summons Santa Muerte, but an uninvited guest arrives with her. Directed by Sheree Folkson, and written by Colin S. Liddle.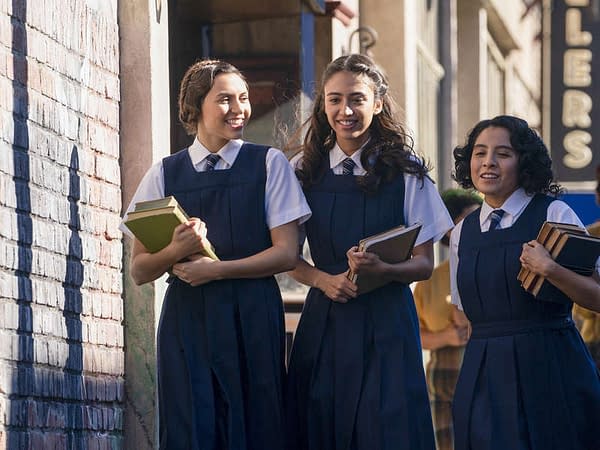 Showtime's Penny Dreadful: City of Angels stars Daniel Zovatto, Nathan Lane, Natalie Dormer, Lorenza Izzo, Jessica Garza, Johnathan Nieves, Adriana Barraza, Michael Gladis, Rory Kinnear, Kerry Bishé, Brent Spiner, Amy Madigan, John Logan, Adam Rodriguez, Thomas Kretschmann, Dominic Sherwood, Ethan Peck, Sebastian Chacon, and Lin Shaye. Original series creator John Logan and Michael Aguilar (Kidding) serve as executive producers, along with the Neal Street Productions' Sam Mendes and Pippa Harris, the original series' executive producers. James Bagley will serve as co-executive producer, with Logan's Desert Wolf Productions producing. Paco Cabezas (American Gods, Deadly Class) is on board to direct the series premiere and possibly additional episodes.