"Psych 2: Lassie Come Home" Star Maggie Lawson Confirms Spring 2020 Peacock Premiere
We know that #PsychOs have had to be pretty patient while waiting for Psych: The Movie 2 with James Roday (Shawn Spencer) and Dulé Hill (Burton "Gus" Guster) to make their way to their screens. Originally intended to air on USA Network, the film was delayed and shifted to NBCUniversal's new streaming service Peacock. And you could understand why fans have been wringing their hands in anticipation: Carlton "Lassie" Lassiter (Tim Omundson) is attacked and left for dead. Of course, the fellas doesn't hesitate to get "the band" back together – especially for one of their own.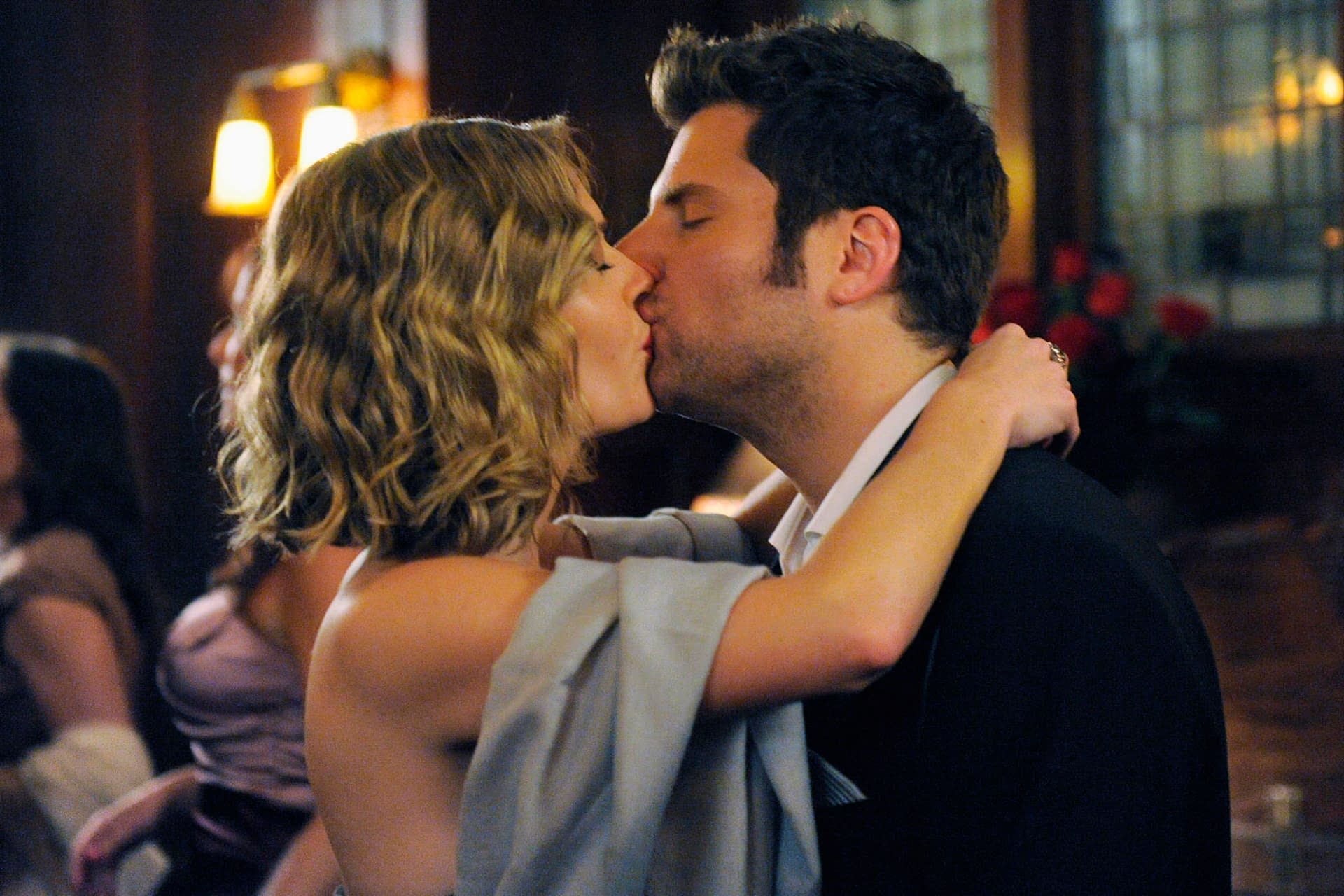 Thankfully, star Maggie Lawson is giving fans a little clarity by confirming that Psych 2: Lassie Come Home will air this spring after Peacock takes flight this April. While Lassie's fate will be the focus of the action, the film will also shine a spotlight on the marriage between Shawn and Lawson's Juliet:
"One of the things I love about this movie, this time around is, I feel that for Shawn and Juliet there's been eight years of 'will they, won't they,' then it was 'they will,' then there was like a little, 'where are we, what are we doing?" and then we hadn't gotten married yet. Now we're married. There's no worry, there's no issue. He's doing his psychic thing and I'm doing my detective thing, but for the most part, we're just enjoying married life."
As for a third film? Lawson's all about it: "I hope. Are you kidding? It's my show, it was my family for eight years."
Co-written with Roday and Andy Berman, directed, and executive produced by Psych creator Steve Franks, Psych 2: Lassie Come Home is also executive produced by Roday and Henze. UCP will produce in association with Thruline Entertainment.

Here's what Roday and Hill had to say about the second film last summer (when it was still on USA and onlt referred to as Psych: The Movie 2) and how they planned on blowing the roof off of the "Gus-ness" meter:
After eight extraordinary seasons of the fan-favorite series' run which included a 100th episode milestone, a plethora of nicknames and catch phrases, a two-hour musical and A-list guest stars, cast James Roday, Dulé Hill, Maggie Lawson, Kirsten Nelson, Corbin Bernsen and Tim Omundson reunited for PSYCH: THE MOVIE. Fake psychic detective Shawn Spencer and Burton "Gus" Guster opened up their new office in San Francisco, appropriately (though perhaps awkwardly) named psychphrancisco, and back in business solving a case after a mystery assailant targets one of their own. A comedic thrill ride followed, as the wild and unpredictable PSYCH team pursued the bad guys, justice … and food!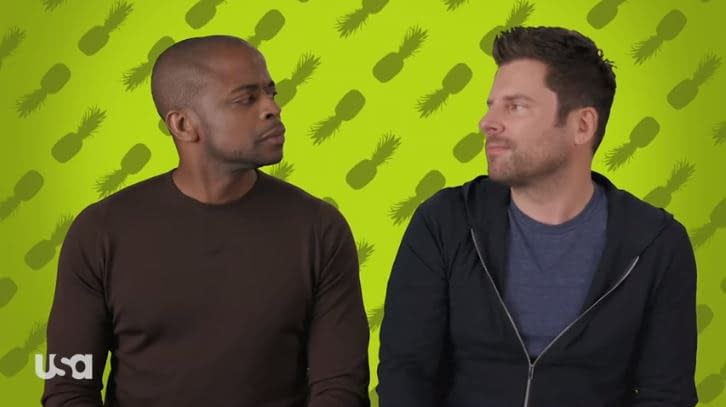 PSYCH 2: LASSIE COME HOME: In a vintage Psych-style Hitchcockian nod, Lassie begins to see impossible happenings around his recovery clinic. Shawn and Gus return to the Chief's side in Santa Barbara and are forced to navigate the personal, the professional, and possibly the supernatural. Separated from their new lives in San Francisco, our heroes find themselves unwelcome in their old stomping grounds as they secretly untangle a twisted case without the benefit of the police, their loved ones, or the quality sourdough bakeries of the Bay Area. What they uncover will change the course of their relationships forever.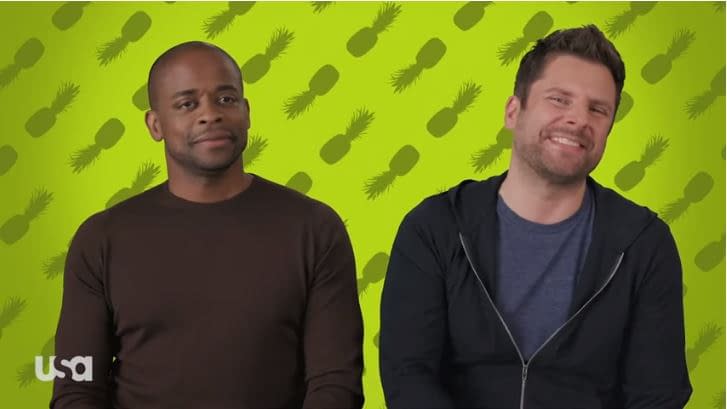 Hailing from Universal Content Productions (UCP) in association with Thruline Entertainment, Psych 2: Lassie Come Home will be directed by series creator Steve Franks, and is co-written by Franks, Roday and Andy Berman. Franks, Chris Henze of Thruline, Roday, and Hill are set to executive produce, with production currently underway in Vancouver.
Psych 2: Lassie Come Home premieres on USA Network some time around the holiday season, in late 2019.