A Series of Unfortunate Events Season 2: A Party at the VFD
Tonight, at around midnight PST, Netflix will be releasing all 10-episodes of the second season of A Series of Unfortunate Events. The new season will take us through books five through nine of the popular children's series of novels and set up the third and final season. The premise of the series is: after the loss of their parents in a mysterious fire, the three Baudelaire children face trials and tribulations attempting to uncover dark family secrets.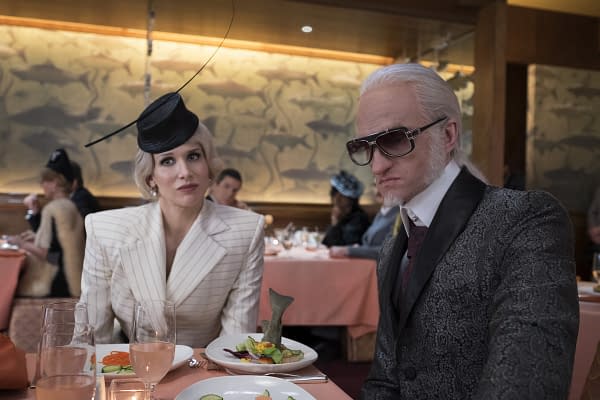 The write-up for the clip says:
Visit the VFD headquarters and party with the Volunteers: Jacques and Lemony Snicket (Nathan Fillion & Patrick Warburton), Uncle Monty (Aasif Mandvi), Aunt Josephine (Alfre Woodard), Jacquelyn (Sara Canning), Dr Orwell (Catherine O' Hara)… and a Villainous, Frightening and Disagreeable guest, a word which here means Count Olaf (Neil Patrick Harris).
And what we get is a note on a small piece of paper that is being passed around by all of the agents of VFD, with multiple assists from Larry the Waiter — until it winds up in the root beer float of the brokenhearted Lemony Snicket. I'm not exactly sure why Larry couldn't have taken the note immediately over to Snicket in the first place, but what fun would that be?
A Serious of Unfortunate Events season 2 premieres March 30th on Netflix.