"She-Hulk": We're On James Corden's Side – Alison Brie's In Talks for Jennifer Walters [VIDEO]
At the D23 Expo 2019, now-Marvel Studios bigwig Kevin Feige announced three Disney+ live-action series: Ms. Marvel, Moon Knight, and She-Hulk.
Since that time, we've learned that The Umbrella Academy series creator Jeremy Sister has been tapped to develop and lead the writers' room on Moon Knight, and Emmy award-winner Jessica Gao (Adult Swim's Rick and Morty) was set to develop and lead the writers' room on She-Hulk. The news followed reports that British writer Bisha K. Ali (Hulu's Four Weddings and a Funeral) was on board to write and serve as showrunner on Ms. Marvel, which introduces young hero Kamala Khan to the Marvel Cinematic Universe.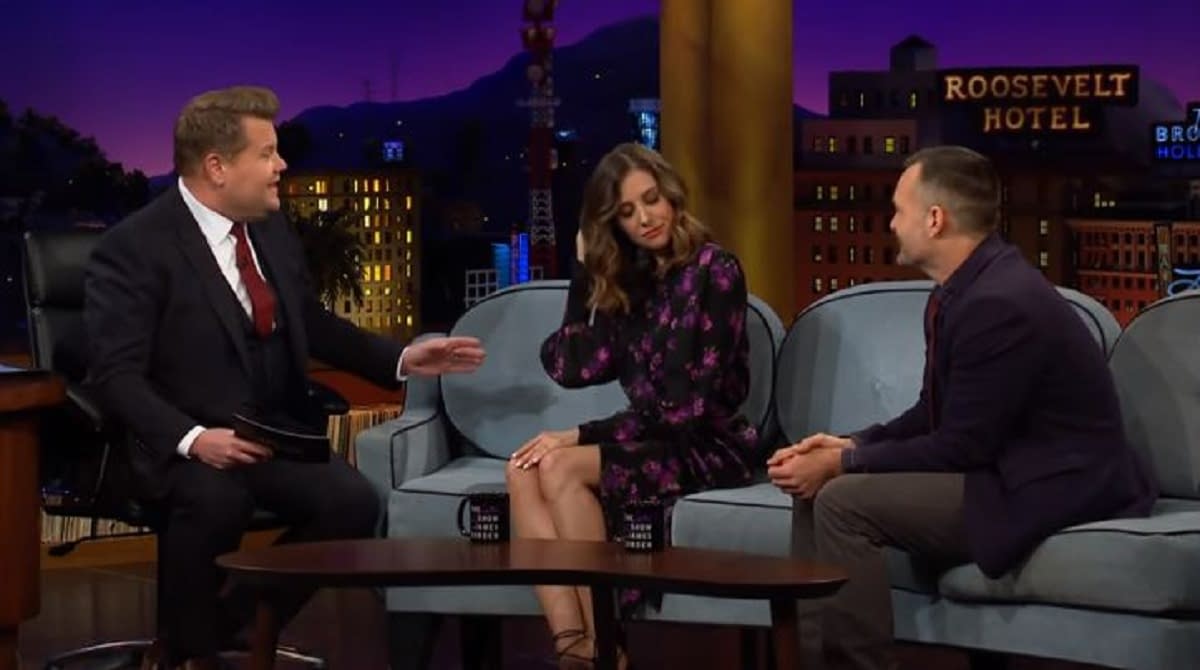 With Feige stating that he expects production on all three series to be completed by the end of 2020 – possibly putting them on track for an earlier-than-expected 2021 debut, and not 2022 as first projected – we're starting to hear some rumblings when it comes to casting the lead for She-Hulk.
Earlier this week, rumors circulated that Marvel and Disney+ were looking for an "Alison Brie-type" actress for the role of Jennifer Walters – the human alterego of the title character. Of course, that begged social media to ask a very important question.
"Ummm… did you ask Alison Brie if she wanted to do it?"
That's where late-night talk show host James Corden comes flying to the rescue, asking the Community and GLOW actress when she appeared on The Late, Late Show with James Corden what her feelings were on the matter and if anyone's spoken to her.
Maybe it's just us and Corden, but it really does look like he caught her in a bit of a back-peddle – we're as convinced as he is. Take a look and let us know what you think: