Snowpiercer Season 1 Preview: Melanie Must Choose a Side in the Trial
We told you things on TNT's Snowpiercer weren't going to go the typically smooth "murder mystery" route with Layton (Daveed Diggs) and Melanie aka Mr. Wilford (Jennifer Connelly) gathering everyone together in the study to reveal the killer's identity. On the plus side, we found out who the killer was but not before Nikki paid the price. But while Erik was the triggerman, it was LJ (Annalise Basso) who was really pulling the strings. While the brakemen take care of Erik, LJ's fate is left up to the train's justice system, but not before she offered Layton help with the revolution in exchange for his silence. Of course, Melanie finds another way to "silence" Layton after he discovers who she really is. So while Layton spends a little downtime in stasis, Melanie readies for a trial (and growing tensions between the first and third class train cars) in the following preview images and promos for "Justice Never Boarded." One person not sold on the trial? Miss Audrey (Lena Hall), and she's about to let Melanie know about it.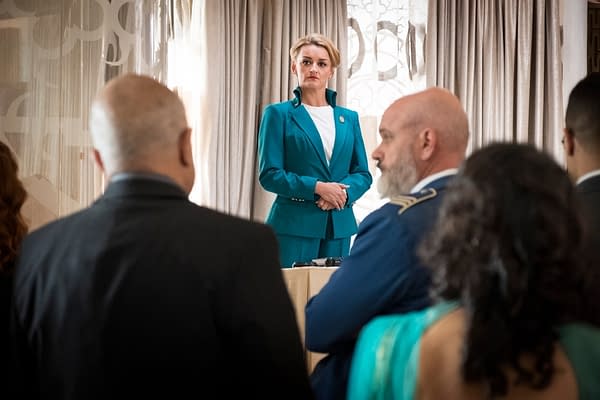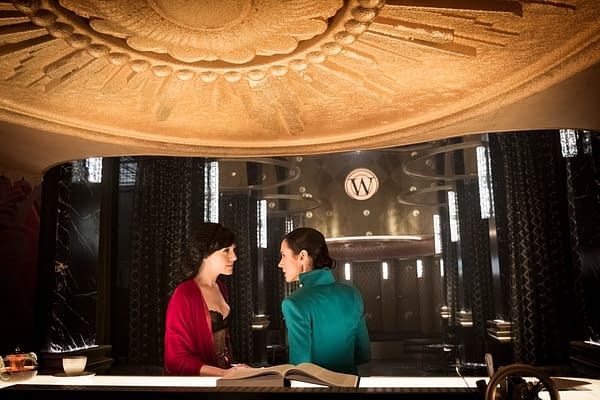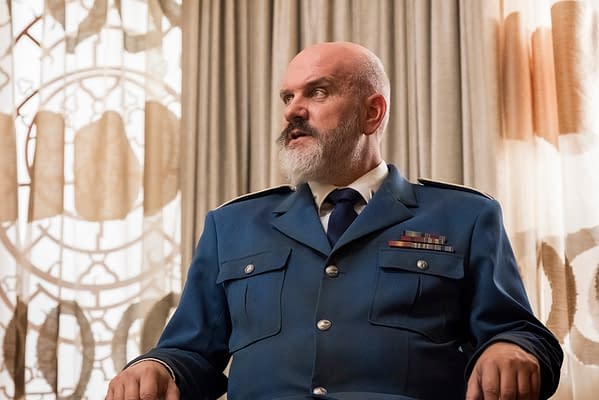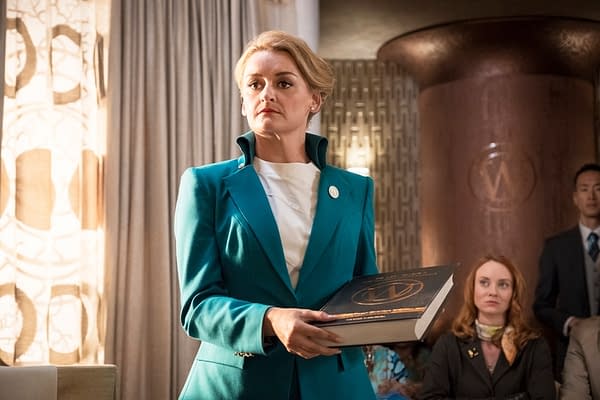 Snowpiercer season 1, episode 5 "Justice Never Boarded": Tensions between Third Class and First Class are boiling as Melanie (Jennifer Connelly) stages the trial of the Snowpiercer killer. Third Class threatens a work stoppage, demanding representation on the jury, and Melanie makes a fateful decision about which side to favor. Written by Chinaka Hodge.
Joining Connelly and Diggs are Alison Wright (The Americans), Mickey Sumner (Frances Ha, Battle of the Sexes), Susan Park (Ghostbusters), Iddo Goldberg (Peaky Blinders, The Zookeeper's Wife), Katie McGuinness (Dirty Filthy Love), Lena Hall (Hedwig and the Angry Inch), Annalise Basso (Bedtime Stories), Sam Otto (Jellyfish), Roberto Urbina (Narcos), Sheila Vand (Argo), and Jaylin Fletcher (Saturday Church).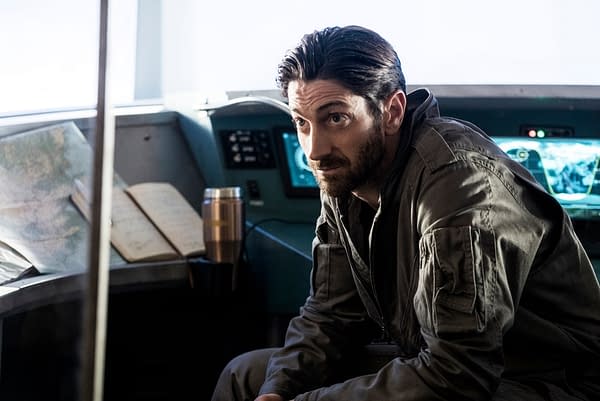 Snowpiercer is produced by Tomorrow Studios, along with original film producer CJ Entertainment. The series is executive produced by Tomorrow Studios' Marty Adelstein (Cowboy Bebop, Hanna, Prison Break) and Becky Clements (Hanna, Cowboy Bebop, Last Man Standing); showrunner Graeme Manson (Orphan Black), who wrote the first episode; director James Hawes (The Alienist, Black Mirror); Matthew O'Connor (Continuum, Tin Man); Scott Derrickson (Sinister, Doctor Strange), and the original film's producers Joon Ho, Miky Lee, Tae-sung Jeong, Park Chan-wook, Lee Tae-hun, and Dooho Choi. The original film and television series is based on the French graphic novel Le Transperceneige, from Jacques Lob, Benjamin Legrand, and Jean-Marc Rochette.