#SpeakingOut: WWE Airs Matt Riddle Debut, Releases Jack Gallagher
WWE has taken its first steps in responding to the misconduct allegations coming out of the #SpeakingOut movement, a social media movement in which people inside and around the wrestling industry began speaking out on incidents well-known wrestlers from around the world. Many of those accused currently work for WWE across the company's five brands. As the allegations began spreading on Thursday night and Friday morning, WWE responded to several inquiries with a brief, boilerplate statement that read, "We take any allegation of this nature very seriously and are looking into the matter."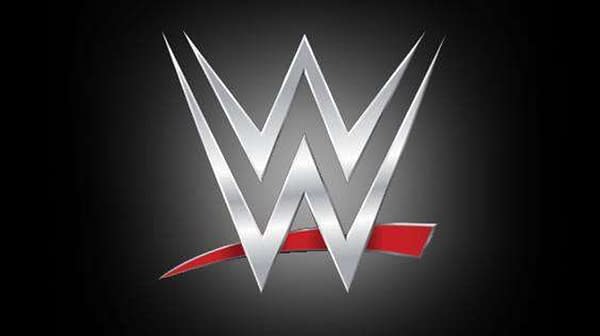 However, the company began taking action on Friday night when they announced the release of Jack Gallagher. Gallagher was accused of sexual assault at a party amidst the #SpeakingOut social media posts, and WWE responded by announcing he was fired in a short statement on their website. "WWE has come to terms on the release of Jack Gallagher (Jack Claffey)," the company wrote, and you can tell that they're serious because the statement does not wish Gallagher well in his future endeavors."
However, even as WWE released Gallagher, Matt Riddle, who was also subject to very specific #SpeakingOut allegations, made his debut on a taped edition of WWE Smackdown, pinning Intercontinental Champion AJ Styles cleanly in the show's opening match. Riddle also responded to the allegations against him by Wrestler Candy Cartwright, who claimed that Riddle choked her and forced her to perform oral sex on him while traveling in a van with a group of wrestlers. Riddle's lawyer sent the following statement out on social media: "The allegations by this independent female performer are completely false and another attempt to harass and humiliate Mr. and Mrs. Riddle and to try to tarnish their reputation in the community. We have been aware for the last two years of this performer stalking the Riddle family. In 2019, our firm drafted a pleading against this performer to seek an injunction for cyberstalking in the Circuit Court of Orange County, Florida."
WWE also released a new general public statement on the #SpeakingOut allegations, which read:
Individuals are responsible for their own personal actions. WWE has zero tolerance for matters involving domestic violence, child abuse and sexual assault. Upon arrest for such misconduct, a WWE talent will be immediately suspended. Upon conviction for such misconduct, a WWE talent will be immediately terminated. WWE's ability to fine, suspend or terminate a WWE talent will not be, however, limited or compromised in any manner in the event incontrovertible evidence of such illegal misconduct is presented to WWE.
There's still a lot more to be addressed in the days to come, so we'll monitor the situation and continue to update our readers.