#SpeakingOut – A #MeToo Movement Comes to Professional Wrestling
It's been a very emotional week in the world of comics as a new wave of misconduct allegations have rocked the industry, with two prominent comics creators, Warren Ellis and Cameron Stewart, amongst those named on social media by women emboldened to speak out about their experiences. Now, a similar movement has come to the world of pro wrestling, operating under the hashtag #SpeakingOut, and kicked off by accusations of misconduct against David Starr. Starr is a top independent wrestler in Europe most famous for his advocacy of a wrestling union and other progressive politics, that were widely publicized Thursday morning. In response to the allegations, Starr posted a long sort-of-apology admitting personal faults but denying he is a sexual predator before deactivating his Twitter account.
But the situation with Starr was only the beginning, along with, perhaps, the current state of the world where so many people in creative industries have been out of work for so long thanks to the pandemic that the usual institutional consequences that help protect abusers and discourage people from speaking out have been voided. It has sparked a movement under the hashtag #SpeakingOut in which multiple women, most but not all from the UK wrestling scene, began sharing their experiences Thursday night. At the hashtag, several wrestlers working for WWE's NXT UK brand have been named. WWE issued a statement on accusations of physical abuse against former NXT Cruiserweight Champion and NXT UK star Jordan Devlin, saying, "We take any allegation of this nature very seriously and are looking into the matter." Wrestling journalist Tom Colohue further reported last night that WWE officials had called an emergency meeting to discuss the allegations against NXT UK stars named on the hashtag. It also included Travis Banks, accused by former trainee Millie McKenzie of maintaining a secret sexual relationship with her when she was seventeen, as well as Joe Coffey, and El Ligero.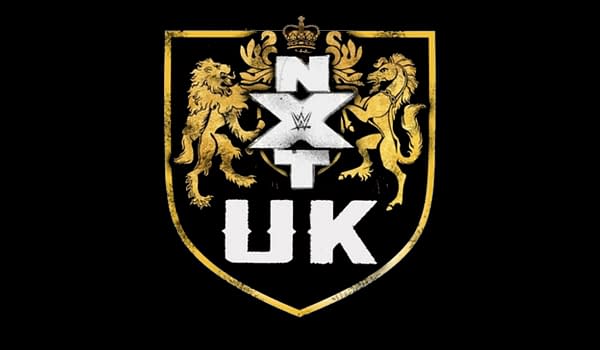 #SpeakingOut Moves Beyond the UK Wrestling Scene
But the #SpeakingOut accusations didn't stop with the UK wrestling scene. Stories were soon surfaced by indie wrestler Phil Earley claiming that Jim Cornette and his wife Stacey, known by the wrestling name Synn, used Jim's position as booker of OVW, Ohio-based WWE developmental league that existed before WWE moving their developmental to Florida, to coerce wrestlers into having sex with Stacey while he watched. Several other wrestlers who worked at OVW at the time spoke up to corroborate Earley's accusations. Cornette so far has only said in response, "Morning all–I know that my name has to be involved in everything because it gets attention, but I'm too busy running a pizza parlor from the basement of my pedophile ring to make any twitter goofs and their 700 fake accounts famous today." He also tweeted that current profile pics in screenshots posted of Facebook private messages with Synn are evidence that the screenshots were faked, though in fact, looking at past private messages now will, of course, show the current profile pictures.
The #SpeakingOut movement has also begun affecting WWE's main roster as of Friday morning, with Smackdown star Matt Riddle. He is the latest wrestler to be accused of forcing wrestler Candy Cartwright to perform oral sex on him after being choked and physically threatened while traveling with several other wrestlers asleep in the car. Riddle is set to make his Smackdown debut on Friday's episode, which was taped earlier in the week, but it's possible WWE could pull the segment, which will likely be promoted by announcers throughout the night, with enough editing. The company did issue the same one-sentence statement about Riddle as they did about Devlin.
AEW has not been immune either, with an ex-girlfriend of Jimmy Havoc, wrestling personality, and adult entertainer Rebecca Crow, accusing the AEW star of emotional abuse during their relationship. Crow later shared a sexual assault allegation from another, anonymous person against Havoc that allegedly happened while Crow and Havoc were in a relationship. Another AEW wrestler was hinted at but not named in other accusations. Impact Wrestling star Michael Elgin has been accused of sending unwanted nude photos. And Impact star TJ Perkins has taken to Twitter to share his own experience of being taken advantage of sexually by older female wrestlers when he was fifteen. And Liz Savage has accused NWA Vice President David Lagana of sexual assault while she was asleep.
The most obvious conclusion to be drawn from these #SpeakingOut accusations is similar to what we've seen in other industries like comics and Hollywood: institutional power dynamics in the industry discourage speaking out because those who speak out will be seen as troublemakers and won't get booked for jobs. While those who are big stars or hold executive power (as bookers, promoters, etc.) are shielded from punishment to protect their monetary value to companies. It's compounded by the wrestling business's unique dynamics, such as the fact that wrestlers often play characters which are themselves turned up to an extreme level, or wrestlers "living the gimmick," so to speak. There is also a long history of an abusive locker-room culture, as we've seen in a lot of stories about the kind of hazing and bullying of a non-sexual nature that goes on. And then there's the idea of protecting "kayfabe," the illusion that pro wrestling is a real sporting competition, which has traditionally encouraged a certain level of secrecy behind the backstage happenings in the business in general. However, it is less prevalent in recent times than in the past.
All of this has gone on and is still going on at the #SpeakingOut hashtag on Twitter, and it seems like the fallout has just begun. Bleeding Cool has chosen to share the specific accusations that come from public figures in the wrestling industry against wrestlers who are well-known in the industry, but there are more, and almost certainly more to come. A megathread on the wrestling subreddit /r/SquaredCircle has also endeavored to collect all of the accusations in one place, with over 50 links at the time of this writing. The sheer volume is overwhelming and indicative of a failure of the business and culture as a whole in addition to the behavior of individuals involved.
As of publication time, WWE, AEW, and Impact Wrestling could not be reached for comment on this story.