"Star Wars: The Clone Wars" Episode III – Revenge of the Retweets [REVIEW]
Back in July 2018, Lucasfilm Animation maestro Dave Filoni made our dreams come true by announcing at San Diego Comic-Con that Star Wars: The Clone Wars had been saved. The series was beloved by fans and marked the beginning of the latest Star Wars renaissance. Unfortunately, the show was unceremoniously cancelled in 2014 as a result of Disney's 2013 acquisition of Lucasfilm.
Set in the time period between Star Wars: Episode II – Attack of the Clones and Star Wars: Episode III – Revenge of the Sith, the show chronicles the horrors of the Clone Wars. Well-known characters such as Anakin Skywalker (Matt Lanter), Obi-Wan Kenobi (James Arnold Taylor), Padmé Amidala (Catherine Taber), and R2-D2 take center stage. However, Anakin's controversial padawan Ahsoka Tano (Ashley Eckstein) steals the show, becoming one of the most popular Star Wars characters to never appear in a live-action film.
As we impatiently wait for the February 2020 return of Star Wars: The Clone Wars, join me for "Retweeting The Clone Wars." Relive the classic episodes in 240 characters or less. Every week I will review seven episodes, starting with Season 1 Episode 1, with each review limited to the size of one tweet. Laugh, cry, cheer, and reminisce with me as I rewatch – and retweet – Star Wars: The Clone Wars.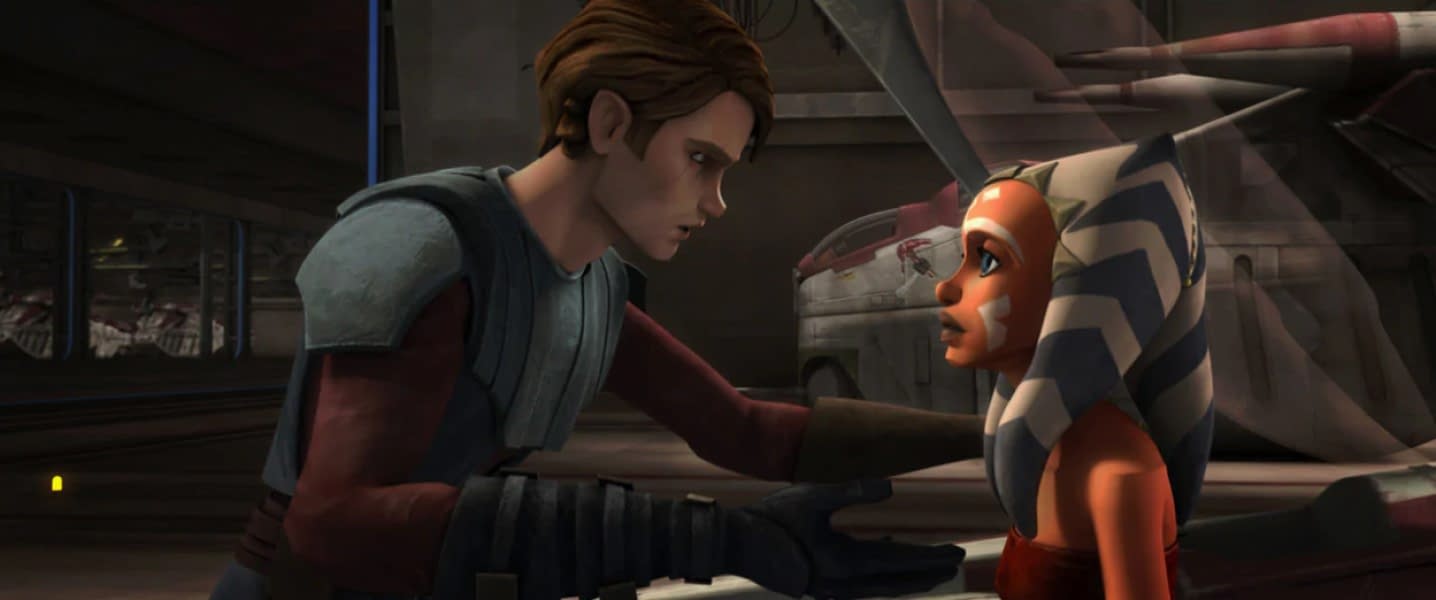 Season 1 Episode 15 "Trespass"
‪Clankers and clones attacked on not-Hoth. Planet inhabited by Bigfoot colony on WoW mounts. Racist windbag wants a war and the Jedi give him a gunship and call the senate. Bigfoot tribe wins and the senator has to put on her big girl pants. Quite the allegory for Columbus Day. ‬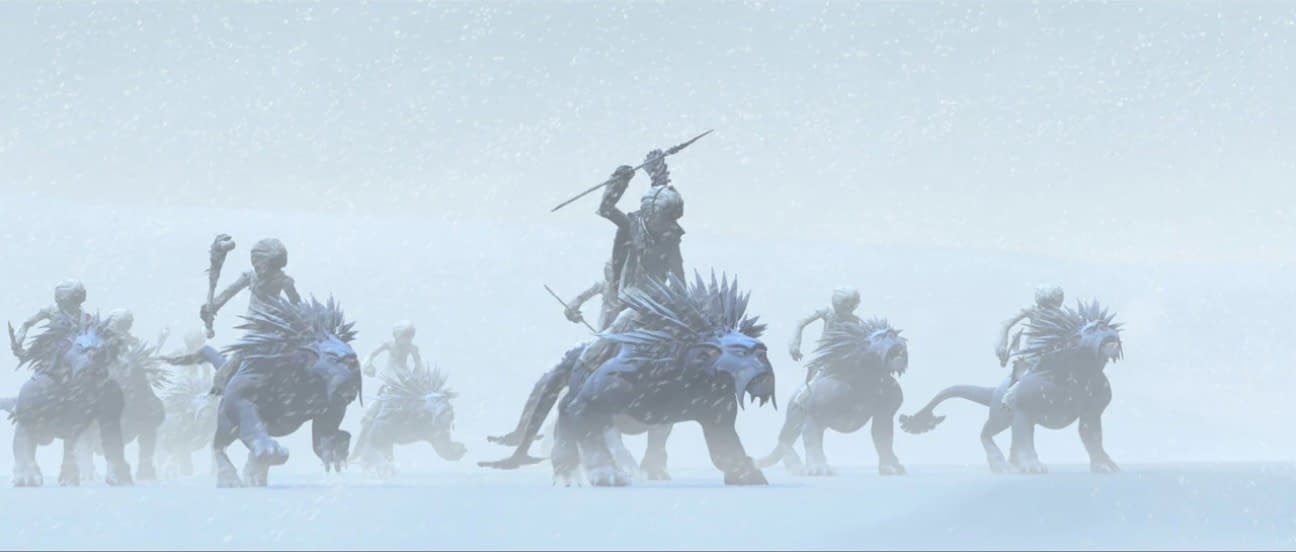 Season 1 Episode 16 "The Hidden Enemy"
‪The battle of Christophsis, Republic betrayed by mole. Jedi walk alone into Ventress's (Nika Futterman) trap. Clones left to find clone spy. Why do they trust clones just because they are clones? Why aren't Jedi already supporting the free will and basic human rights of clones?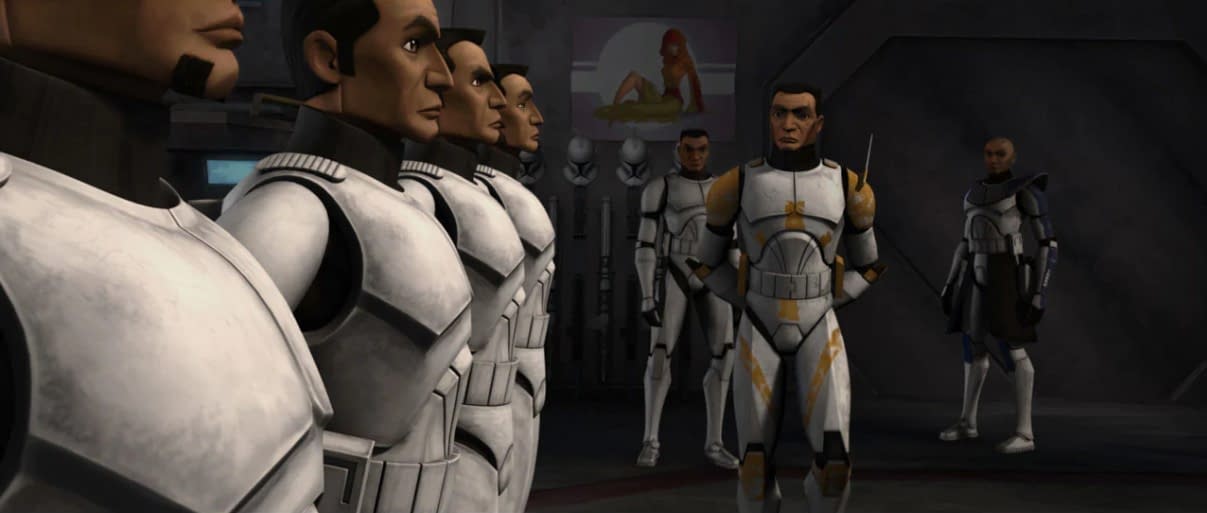 Season 1 Episode 17 "Blue Shadow Virus"
‪Why are the Separatists attacking Naboo again? They have a crazy Nazi Doctor (complete with horrible German accent) reviving deadly viruses. Ahsoka is back and she and Padmé are exposed. Anakin predictably loses his mind and chooses Padmé over protecting the galaxy. Jedi fail.‬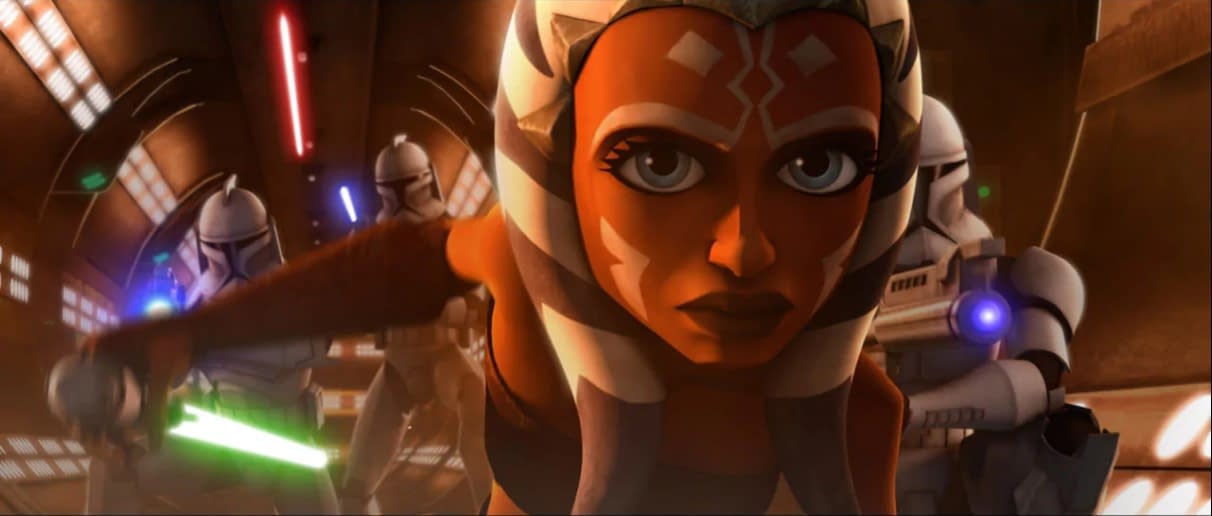 Season 1 Episode 18 "Mystery of a Thousand Moons"
‪Padmé and Ahsoka sick with virus. Anakin goes to Iego for cure. No one notices his intense anger? A kid on the planet can wipe the memory of dozens of droids at once. The Jedi free the planet and cure the women, but still never ask the kid how to hack the droids and win the war.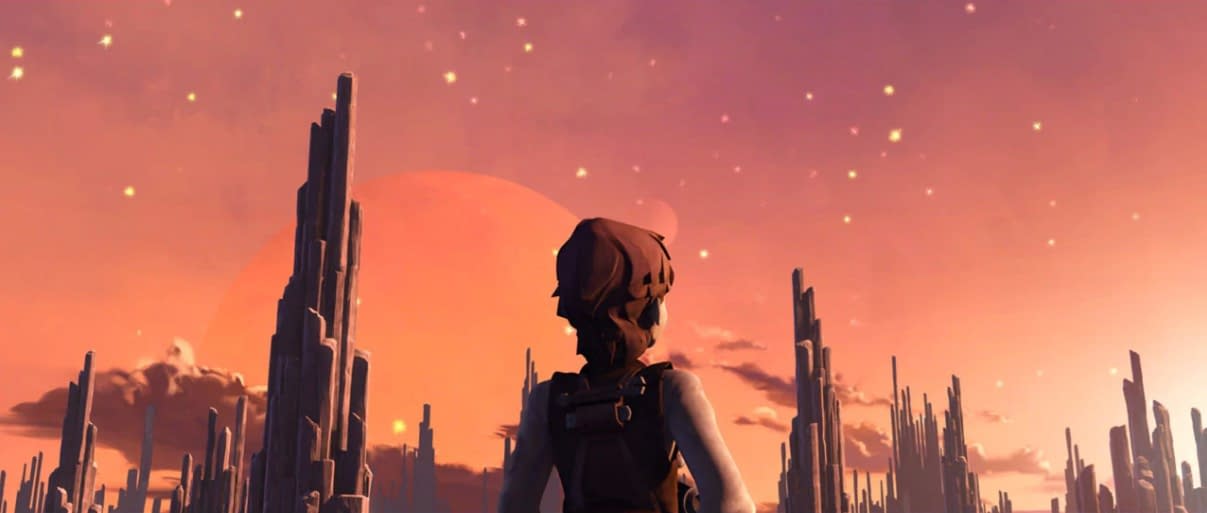 Season 1 Episode 19 "Storm Over Ryloth"
‪Ahsoka loses fighter squadron trying to break Ryloth blockade, ignoring orders like her master. Anakin's plan is to crash into the blockade and leave recently defeated Ahsoka in charge of all forces. Worst Master ever. Ahsoka wins the battle, Anakin watches from an escape pod.‬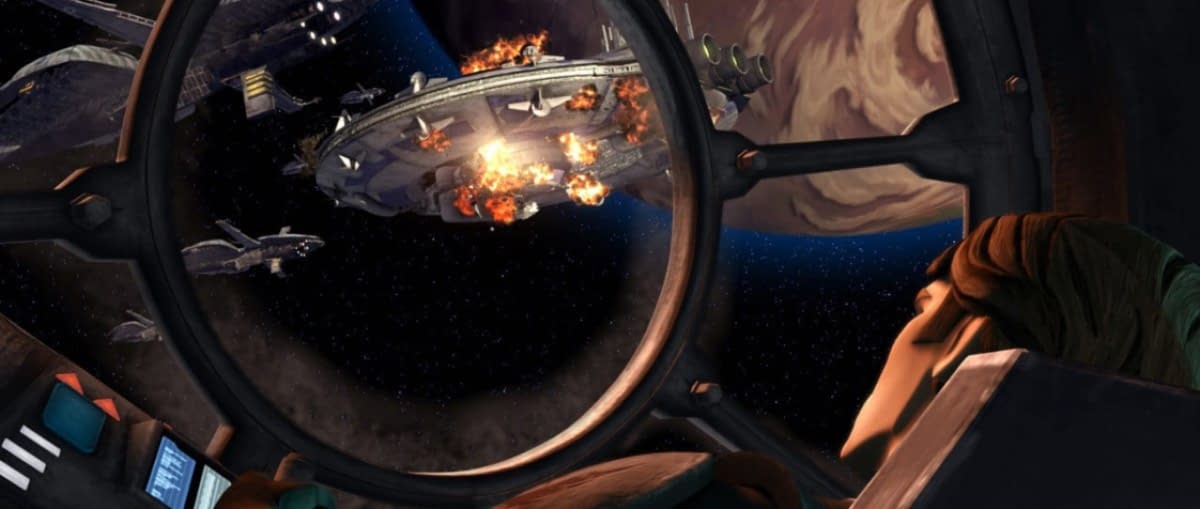 Season 1 Episode 20 "Innocents of Ryloth"
‪Clones trying to free Ryloth without destroying it. Clankers using Twi'leks as living shields. Man-eating cockroaches no match for Jedi. Clones befriend Twi'lek girl and the Twi'leks rise to protect their own. The war has a face and a name, and calls the clones her brothers.‬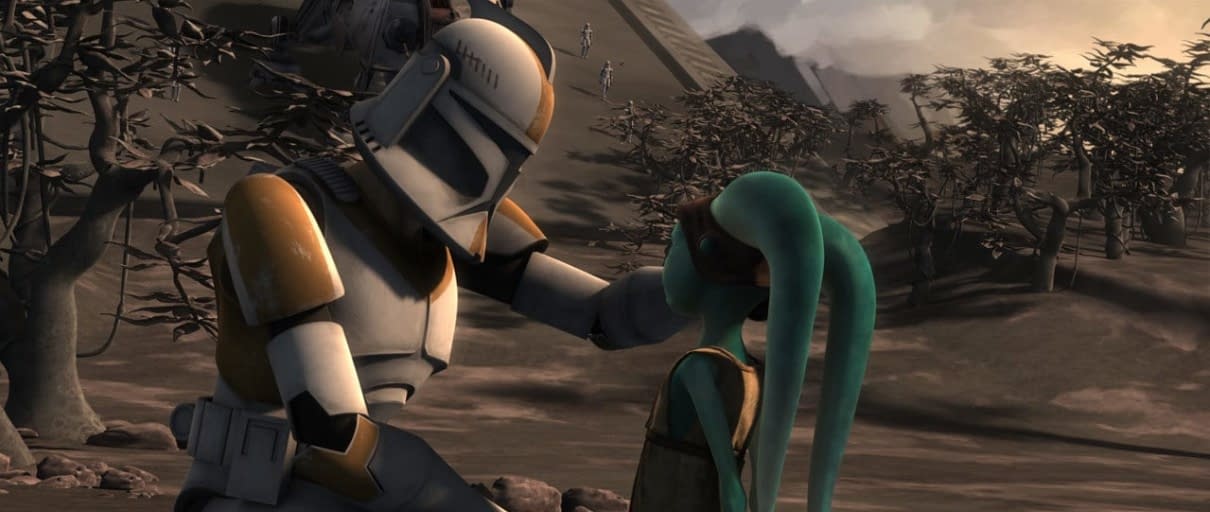 Season 1 Episode 21 "Liberty on Ryloth"
‪Mace Windu (Terrence 'T.C.' Carson) joins the battle to free Ryloth, and kicks ass with his purple lightsaber. Must convince Cham Syndulla (Robin Atkin Downes) to help. Hello baby Hera! Twi'lek Braveheart with a Trojan transport. Silent falling Windu scene is aces. I miss Rebels.‬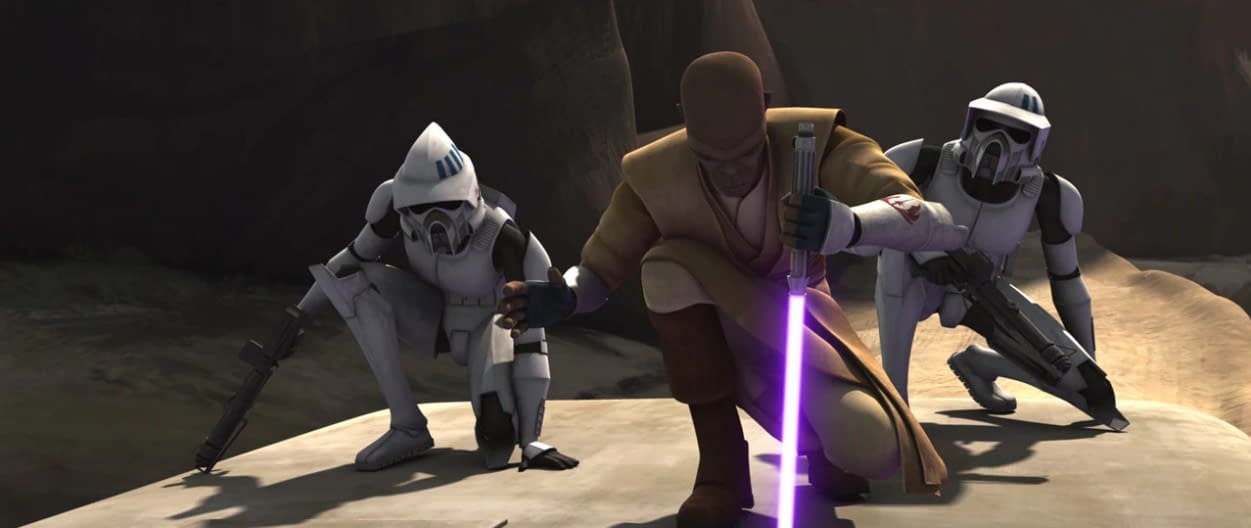 Season 1 Episode 22 "Hostage Crisis"
‪Bounty hunters kidnap senators to free a jailed Hutt. Anakin guilts Padmé over her Senate work, claims marriage is more important. It's creepy that she still calls him Ani. Padmé has Anakin's lightsaber and he gets hurt, but saves everyone before building blows. Worst liars ever.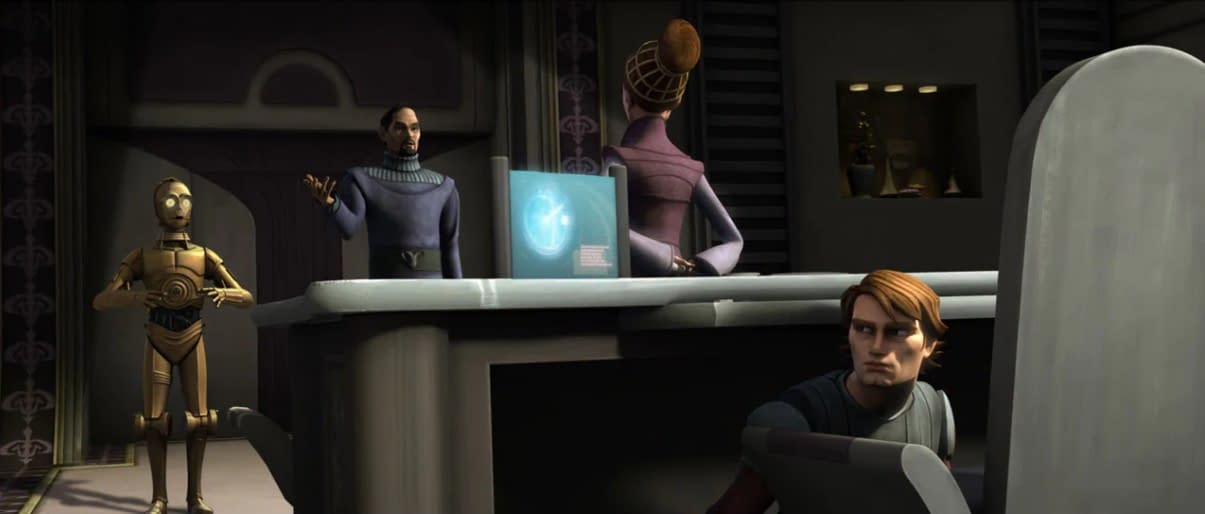 Star Wars: The Clone Wars Returns
Come back next week for more Retweeting 'The Clone Wars' – while Star Wars: The Clone Wars season 7 premieres February 2020 on Disney+