Melissa Benoist is putting aside her cape and boots this summer and heading to Broadway. The Supergirl actress will be taking on the lead role in Beautiful: the Carole King Musical for a limited run starting June 7th through August 4th.
Benoist is an accomplished singer and got her break on Glee playing Marley Rose before winning the role as the Girl of Steel first for CBS and then on The CW. The producers behind the Arrowverse shows have found multiple ways to showcase Benoist's singing talents including karaoke scenes, having her sing at a wedding and musical crossover with The Flash, which stars another Glee alum, Grant Gustin.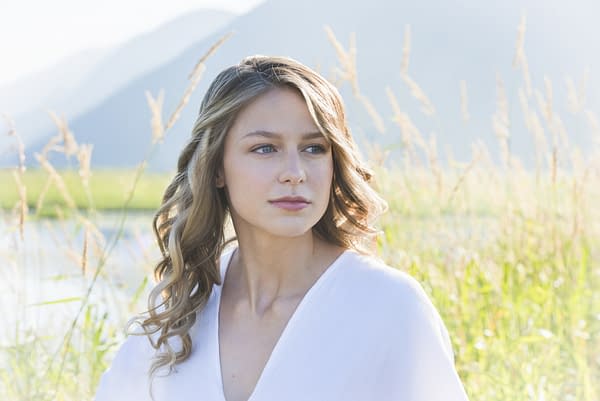 The actress talked about heading to Broadway in the announcement:
The stage has always felt like home to me, and the fact that I will be joining the amazingly talented Beautiful family for my Broadway debut is wish fulfillment at its finest. Carole's music was a mainstay in my household growing up, like it was for so many people. It will be an honor and a pleasure to sing her music and portray her inspiring resilience to audiences every night.
Beautiful, tells the life story of singer-songwriter Carole King. It opened in 2014 with Jessie Mueller in the lead role for which she won a Tony Award.
An interesting note for Supergirl fans: Benoist's scheduled run includes the weekend of July 19th-22nd with performances Thursday and Friday night, a matinee and evening performance Saturday and a matinee on Sunday during Comic-Con International in San Diego. This means that the annual Supergirl panel may be missing its lead.
Beautiful: the Carole King Story is now playing at New York's Stephen Sondheim Theatre. Supergirl airs Mondays at 8 p.m. ET on The CW.
Enjoyed this article? Share it!