Supergirl Season 3: Worldkillers Showdown Coming Soon
This third season of Supergirl has been building up to a showdown between our hero and the Worldkillers — Reign, Purity, and Pestilence. It's been a slow buildup where we got to meet Samantha Arias (Odette Annable) in the first episode of the season and watch her become part of the series before transforming into Reign. Then we got to meet Julia Freeman (Krys Marshall), and while we didn't spend much time with her, we learned she was basically a good person and watched her sacrifice herself for others and give in to being Purity. We've yet to meet Pestilence, but we know that she is bad news — and she's the villain the Legion of Superheroes came back in time to defeat.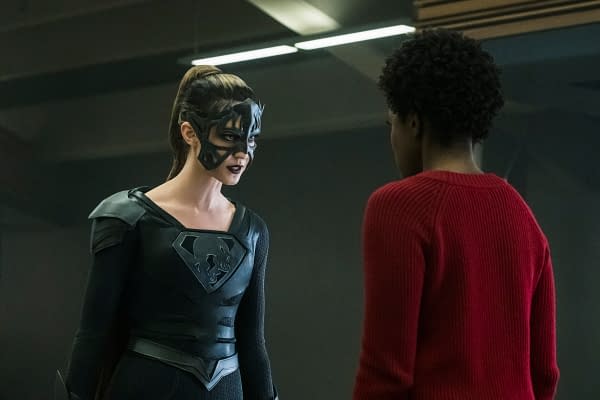 Executive producer Robert Rovner talked with EW.com about the impending showdown and gave the impression that we'll be seeing it sooner rather than later. He also said:
It's going to be epic. What's great about this season is that what makes it powerful and exciting is that it's really emotionally charged. Because the final solution is about saving your friend, it focuses on how they'll accomplish that.
Maybe that's why we haven't met Pestilence yet. If the solution is about saving their friends, she's not their friend. Sam/Reign is and Julia/Purity could be… but so far Pestilence is nameless. No need to save her.
Supergirl airs Mondays at 8 p.m. ET on the CW.